Art lovers place in the heart of Helsinki! Katja Hagelstam has managed to find the perfect recipe for a cool and contemporary concept store. Lokal is a place where an effortless atmosphere welcomes everyone, a place like no other in this northern capital. A space where independent Finnish art, design and craft is on show as well as on sale, along with some of the best coffee available in the city, roasted by Helsingin Kahvipaahtimo.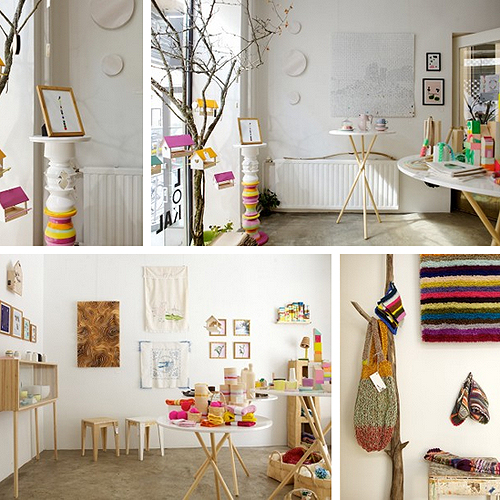 Exhibition #13 Tori 2.8-8.9 Artwork by Tuovi Eskola, Katariina Guthwert, Sasha Huber, Hanna Konola & Hana Akiyama, Jouko Kärkkäinen, Outi Martikainen, Kristina Riska, Markku Tonttila and Heli Tuori-Luutonen.
Katja Hagelstam has a long career as a photographer working with many Finnish artists and designers. Utilizing these contacts she decided to open Lokal. It all started as an idea of a pop-up gallery, which quickly turned into a full-time job for Hagelstam. Since it's opening in 2012 the place has reached great success and has become a permanent fixture in the Helsinki art scene. Hagelstam runs the gallery/store with the help of her two young daughters, and most often can be found behind the counter mingling with visitors. She really wanted Lokal to be an easy and open place for friendly chitchat about the latest gossip around town while enjoying a great art experience. And in this she has succeeded!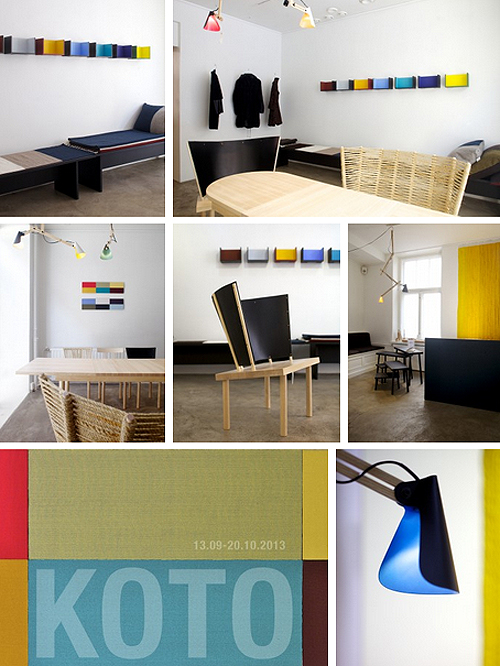 Exhibition #14 KOTO 13.9-20.10 Works by Kristiina Wiherheimo and Arja
Lehtimäki, and furniture by Yrjö Wiherheimo, Pentti Hakala and Seppo
Auvinen.
Lokal has quickly become the hotspot to see the works of talented and up-and-coming Finnish artists. The exhibitions change monthly with the place being filled with new designs and art works, transforming the interior into a new experience. This is not a regular gallery where you wonder around in total silence, looking at pieces hanging up on white walls. At Lokal you sit down, and take a moment to enjoy a cup of freshly brewed coffee among the art pieces, which are all on sale. Lokal manages to bring the art closer and more consumable to the visitor. It's more than an art gallery, more than a design shop, it's an experience. You can see from the photos how the same space has been changed into new exciting exhibitions, each time giving a new perspective and style. I think, this might be the biggest reason behind Lokal's success, as it gives something new every time. After visiting the only question I have – what took so long to introduce this concept? But all in all, I'm very happy to have a new lokal place to visit while in Helsinki!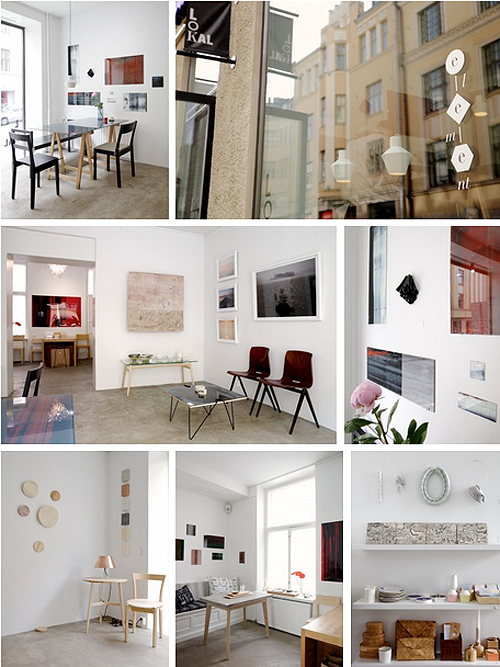 Exhibition #12 Element 13.6-28.7 Art and design by Stefan Bremer, Camilla & Valentina Gallo, Henri Halla-aho, Heidi Huber, Renata Jakowleff,  Jouko Kärkkäinen, Visa Norros, Jutta Pulkkinen,  Eva Rosengren and Janna Syvänoja.
The latest addition to the Lokal family is their online shop which has a range of smaller products and photographs on sale, most of them being unique hand made items, not being sold anywhere else. And the best part is, they ship world wide, so you're just one click away from owning your own piece of contemporary Finnish design. Have a look here.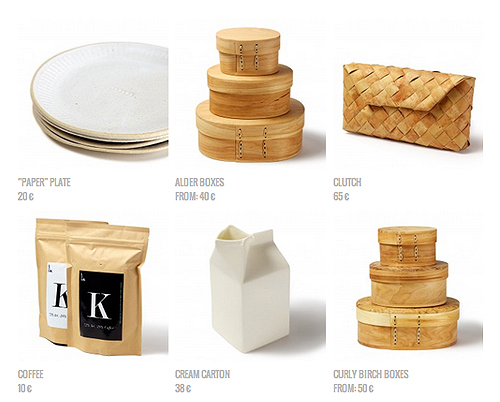 Finnish art, design and craft can be found at the Lokal onlineshop
Find there:
Annankatu 19
00120 Helsinki
Photo source: Lokal