Do you already have the perfect Valentines Day date planned for your sweetheart? If you are still figuring it out, we have some inspirations for you. We have asked our friends in Vienna, Bratislava, Prague, Budapest, Ljubljana, Warsaw, Belgrade and Sofia for the most romantic places in their cities. The selection ranges from medieval fortress to candlelight dinner and a romantic visit to the museum.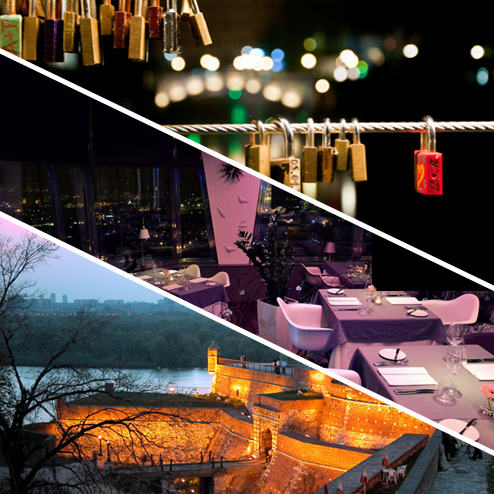 City: Belgrade (Serbia)
Place: Fortress Kalemegdan
Reason: This is a place on the confluence of two beautiful rivers (Danube and Sava), and it carries the spirit of middle ages – romance is guaranteed.
What would you do there? Enjoy special moments with the most important person in your life at this magic place.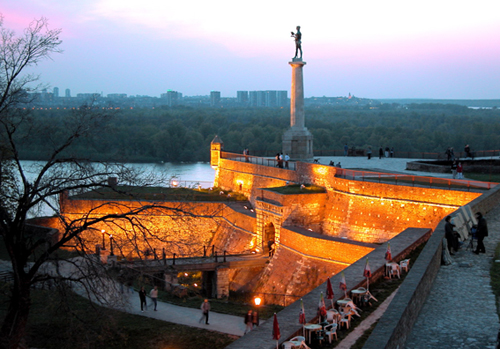 photo via best.rs
City: Prague (Czech Republic)
Place: Restaurant Oblaca in Žiškovská Tower
City: The entire floor is located 66 metres above Prague, this means you have a gorgeous view over the entire city.
What would you do there? Share a delicious creme brullée with your sweetheart while enjoying the view.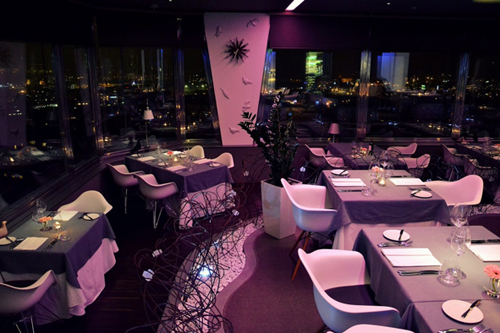 photo via towerpark.cz
City: Ljubljana (Slovenia)
Place: Butcher's bridge
Reason: The name of the bridge is not very romantic, but the passion of the bridge is locked in the locks. Lovelocks – those that regular people hang on the wires. It's a popular place for people in love.
What would you do there? Enjoy the view of Ljubljanica river, take in the beauty of the city, declare each others love with a love padlock.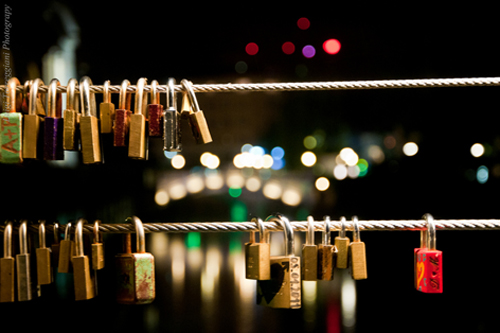 photo via wikipedia
City: Vienna (Austria)
Place: Belvedere
Reason: Seeking The Kiss in the Upper Belvedere gallery. Hidden away in Prince Eugene of Savoy's 18th-century summer palace is Gustav Klimt's captivating The Kiss. The Viennese artist's most famous work, the gold-brushed, mosaic-like painting portrays a couple locked in a tender embrace on a bed of flowers.
What would you do there? Enjoy the art and each other!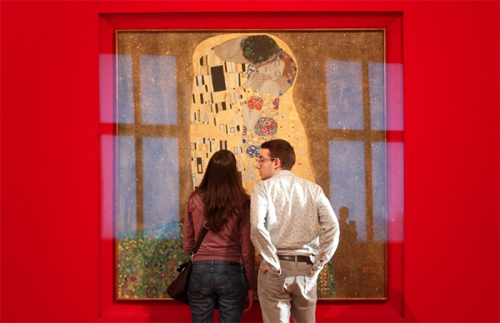 photo via designntrend.com
City: Sofia (Bulgaria)
Place: Checkpoint Charly Restaurant
Reason: This place is not what you might expect from the name. You will find candles, quite and tender music, soft light and perfect European cuisine.
What would you do there? Enjoy a delicious meal with some red wine while listing to sweet jazz, classic music and evergreens – if you are lucky there will be live music!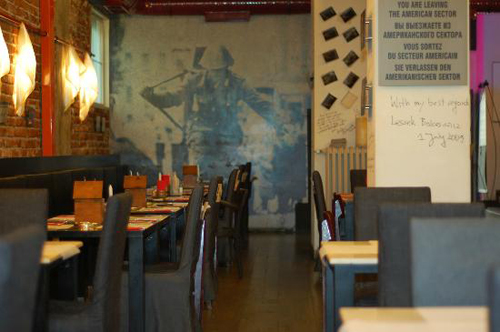 photo via tripadvisor.com
City: Budapest (Hungary)
Place: Tea house Sirius Teaház
Reason: It is a very cosy place, not too big, quite intimate. In one section you can sit on the floor on comfy cushions underneath what seems to be a tent – very romantic.
What would you do there? Cuddle up and drink one of the almost 80 different types of teas and share a piece of cake together.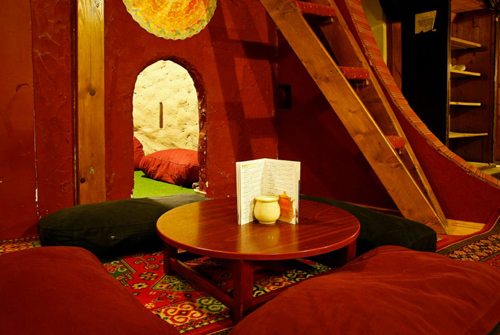 photo via Siriua Teaház facebook
City: Warsaw (Poland)
Place: Restaurant Rozana 
Reason: It is a cosy and elegant place with fresh flowers, embroidered tablecloths, soft lights and piano music – all in all a very romantic atmosphere.
What would you do there? Have a candlelight dinner with a view on the magic garden and its fountain.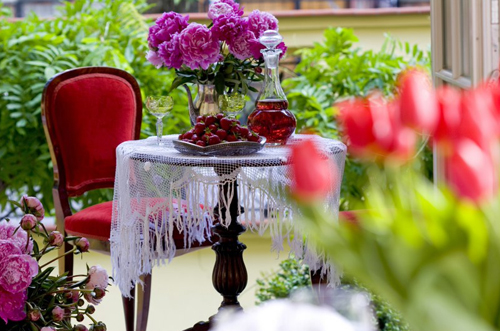 photo via restauracjarozana.com
City: Bratislava (Slovakia)
Place: UFO restaurant & bar
Reason: It offers one of the most beautiful views in Bratislava, you can see the whole town and its surroundings. Plus the food and the service are very good.
What would you do there? Drink a sundowner while enjoying the sunset over Bratislava (tomorrow at 17:12) and then proceede to a romantic dinner.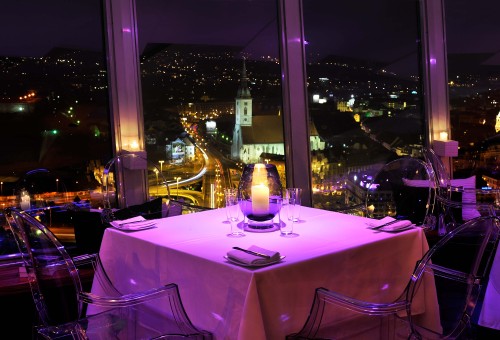 photo via www.goralpartycamp.pl
Which is your favorite romantic place in your city?