The year 2013 was a year filled with many "firsts" to us. Our first post, our first interview, our first DIY. Altogether over 200 posts were published, and numerous more on our social media sites, incl. Facebook, Instagram etc. Now that we are starting a new year, we wanted to take a look into the past and gather up some of the most popular posts of last year! Here is the TOP 10 of the year, which one is your favorite?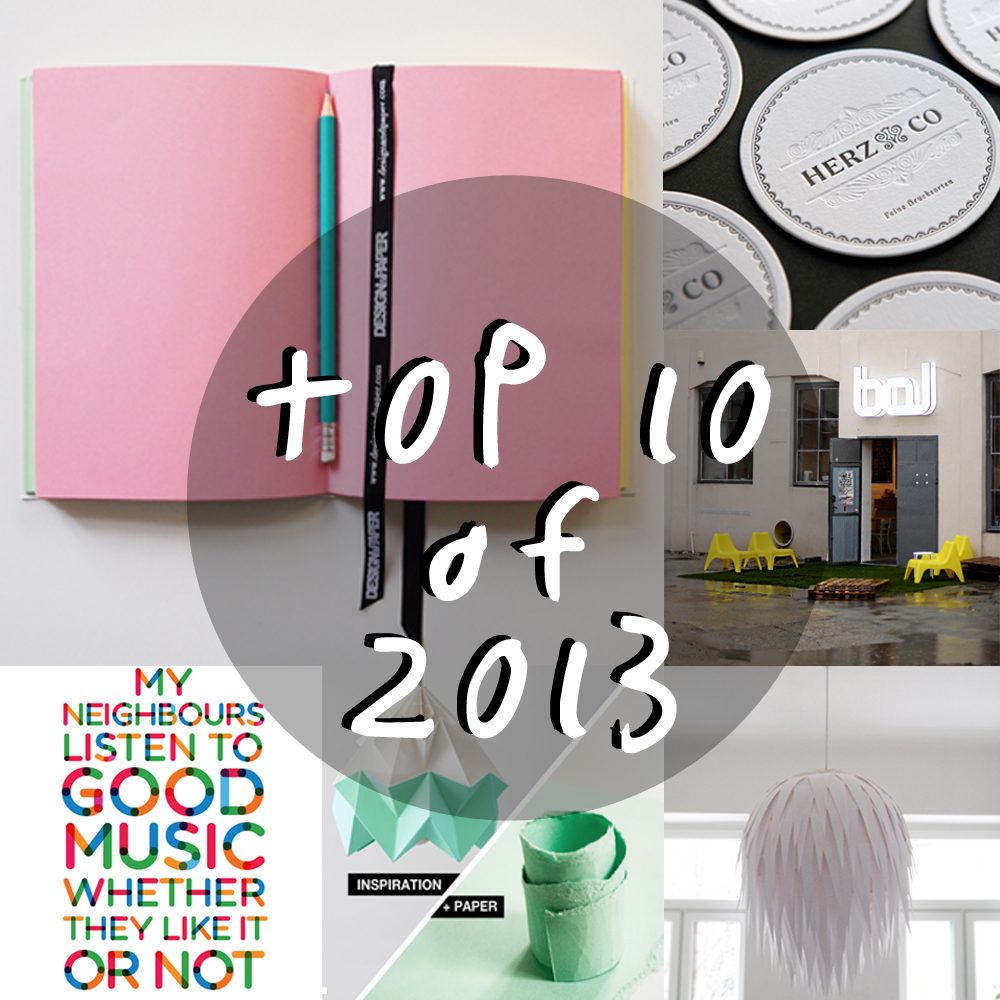 10. ORIGAMI LOVE
One of the biggest trends in the design world for the past few years has definitely been the origami. This ancient art of paper folding has greatly influenced artists and designers from fashion to architecture, inspiring numerous origami style products and spaces.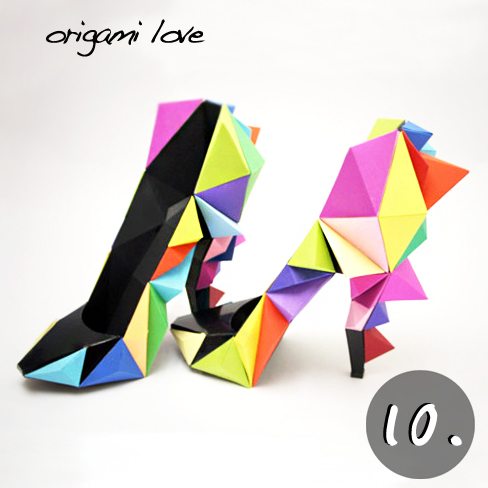 9. Meet Herz & Co – Sophisticated Letterpress Design from Vienna
On a snowy Friday morning we travelled to Nußdorf, a part of Vienna which lies far away from the noise of the city and in close proximity of Vienna's vineyards. There, where Beethoven composed his famous ninth symphony, we met Helga Herz (HH) and Franz Hochwarter (FH) of the design and letterpress studio Herz & Co. Within the walls of an old monastery they create exclusive hand-made stationary – from business and greeting cards to invitations and labels – with extraordinary haptics. Because they believe that "there is no second chance to make a first impression. If you want to touch people's heart, you need to stimulate all their senses.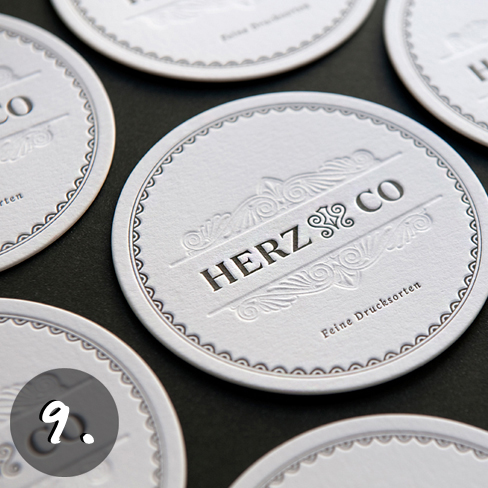 8. Soulful Paper Design – Papelote
"Body and Soul of Paper, that's what Czech stationery brand Papelote stands for, with big bold capital letters! And at closer inspection, this is exactly what they deliver. Papelote is a relatively new brand from Czech Republic, founded in 2009. They take paper seriously and believe it's more than something to write on, it has a scent, a sound and a color. You immediately notice that they are truly passionate about what they do!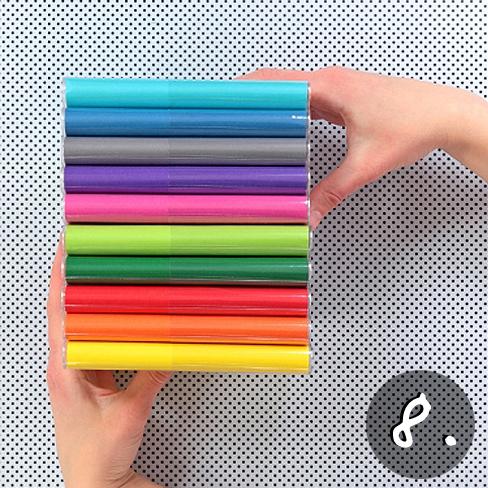 7. Meet KOKO = Marta + Kamila
We are excited to start our series of interviews. This time we chatted with Marta and Kamila, the designers of Europapier's 2013 wall calendar. Marta and Kamila run their own design agency KoKo in the heart of Wroclaw. We talked with them about their work, their sources of inspiration, the role of paper in their designs as well as their passions and aspirations.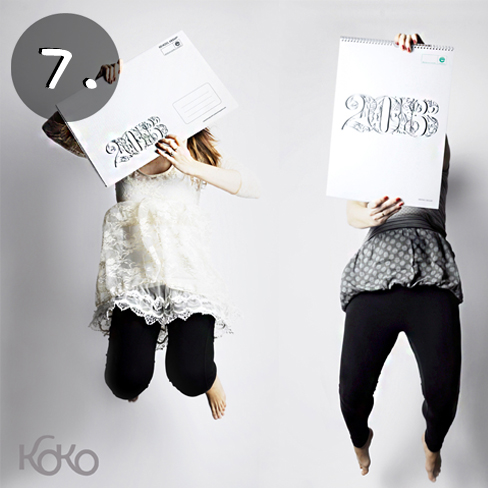 6. Bal – Krakow's Zablocie District
During my last visit in Krakow I had the great pleasure to have breakfast at Bal, a stylish place on the backside of MOCAK (Museum of Contemporary Art Krakow) founded by Alexander Włodyka and Maciek Jackiewicz. At Bal you can chose between 3 different types of breakfasts: Vienna, French and traditional Polish.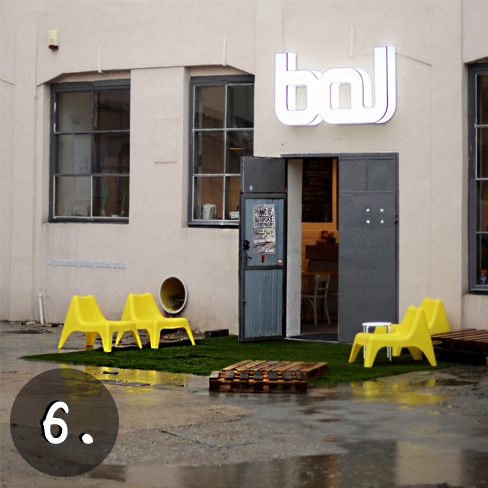 5. Ivan Filipov's Multicolored Typeface inspired by Mohawk
Earlier, we wrote about Mohawk's new corporate identity and logo. The US papermaker's colorful M-shaped logo inspired by paper rolls and printing presses used in the paper- and printmaking process has also caught the eye of Bulgarian designer Ivan Filipov. Inpired by Mohawk's new logo, Ivan Filipov designed a typeface called Multicolore Vector Font.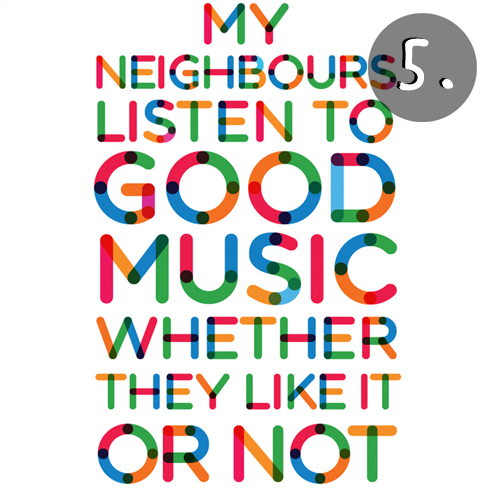 4. Inspiration + Paper = Origami Lampshades by Snowpuppe
Believe it or not, the spring season is upon up, and along comes the pastels and light colors to match the first rays of the sun! This season it's all about the mints, pinks and light yellows, which lift the mood and spirit after a dark winter season.  The sure winner for the spring is mint, we love it in any form or shape we can get it, especially in this origami inspired Moth lampshade by Dutch designer studio Snowpuppe.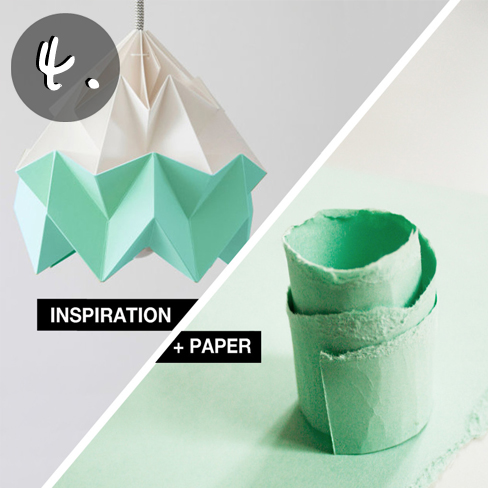 3. DIY Artichoke Lampshade
I love making DIY's but honestly I don't enjoy a too crafty or hand-made look. I believe, even thou you've made it yourself, it can look clean-cut, sophisticated and even expensive. So for a while now I'd been looking for a good DIY lamp shade for our living room. The room is 4 meters high and most of our interior is white, so I wanted to keep it cohesive and fitting to it's surroundings. Then I saw a picture of the Paper Starburst Light by Allison Patrick on Pinterest and fell in love with it. I loved the simple but still intriguing shape of the lamp, and was very positively surprised to find out that it's originally a DIY lamp shade.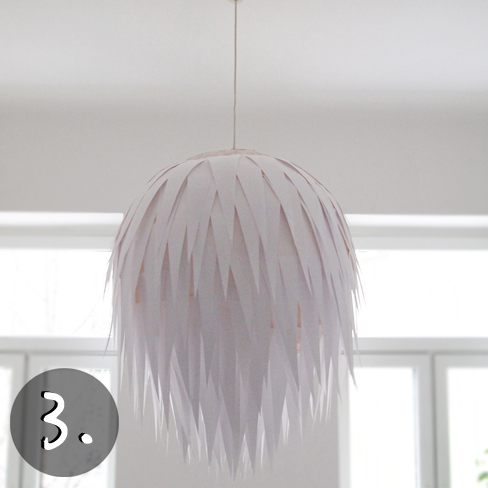 2. Cserpes Tejivo – Budapest's stylish milk bar
Two weeks ago I had the pleasure to spend the weekend in Budapest. Among all kinds of fabulous bars (Szimpla, Urimuri) and restaurants (Ket Szerecsen), one place captured my heart: a milk bar named Cserpes Tejivo.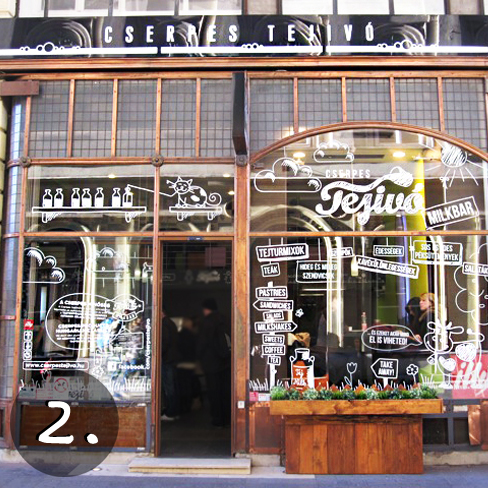 1. DIY Notebook
To no one's surprise, we love love love all kinds of notebooks so it was only a matter of time until we would make our own. Our editor took the bull by its horns and gave it a go! And of course in our very own Design & Paper style!