Most definitely, undeniably, the most popular thing this year among graphic designers and illustrators alike has been creating your own deck of cards. It has always offered a great medium, but lately we've been seeing them everywhere, each more stunning then the next. So what else is there to do than collect 10 of the most amazing deck of cards and let you marvel on them as well.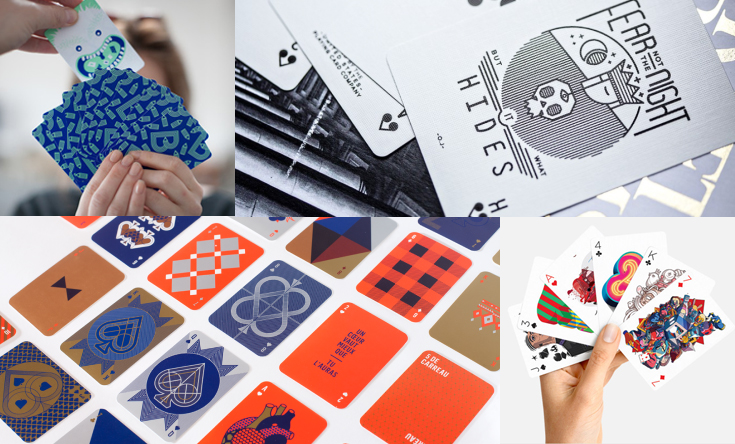 Playing Arts – Multiple designers
From the two of clubs to the ace of spades, each card in this deck has been individually designed by one of the 55 selected international artists in their distinct style and technique. Already in their second edition!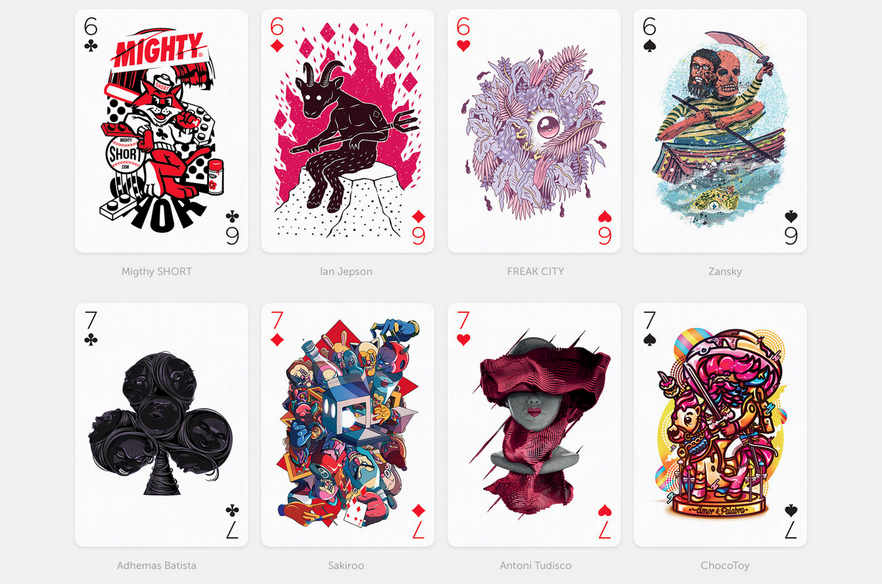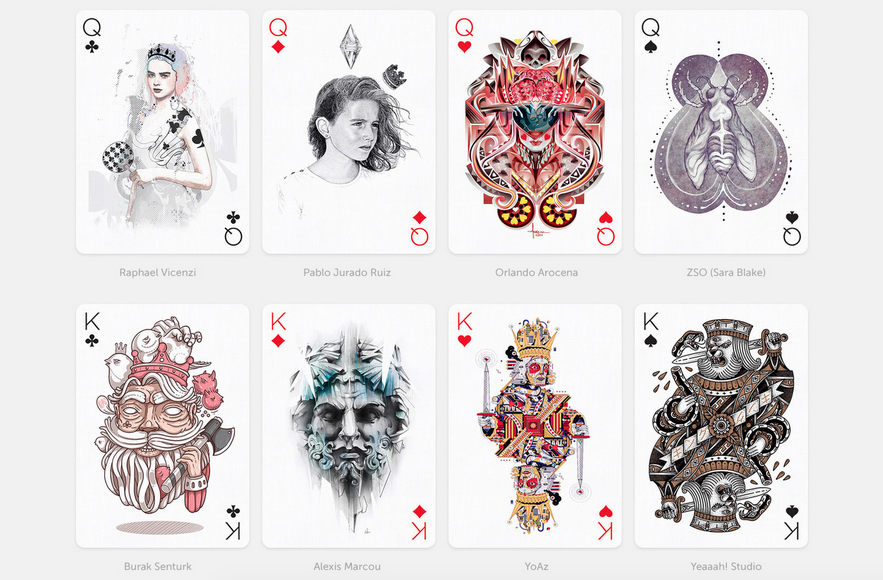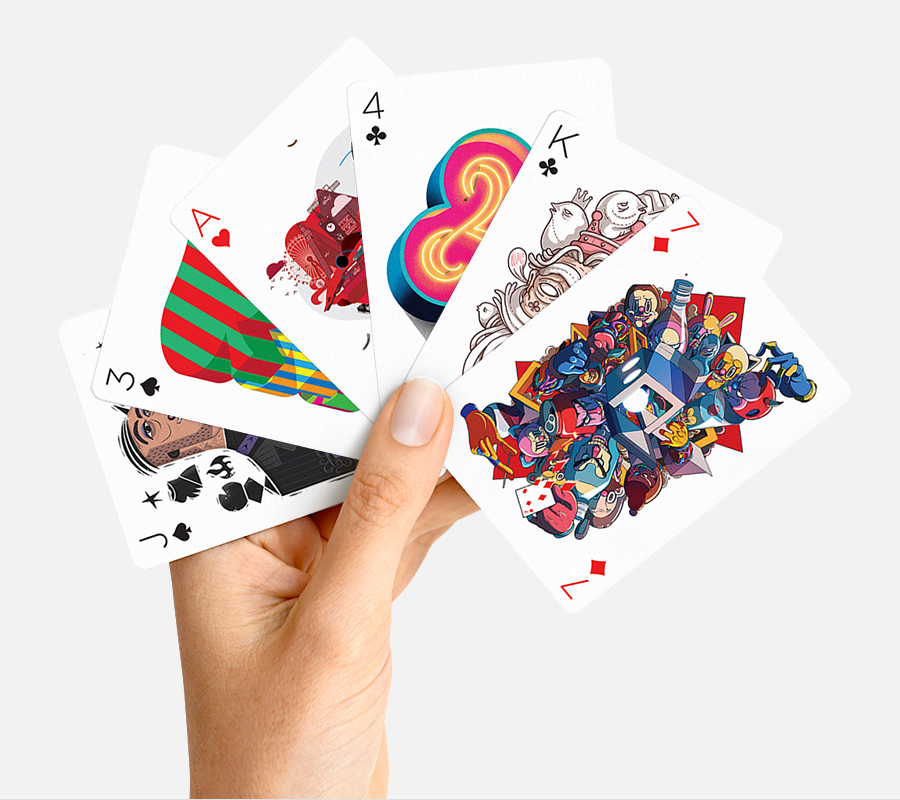 Bastard – Multiple designers
The educational card game about typography basics made by the conference Elementarz Projektanta, Bękarty Studio (Bastards Studio) and 12 young designers from Poznań, Poland.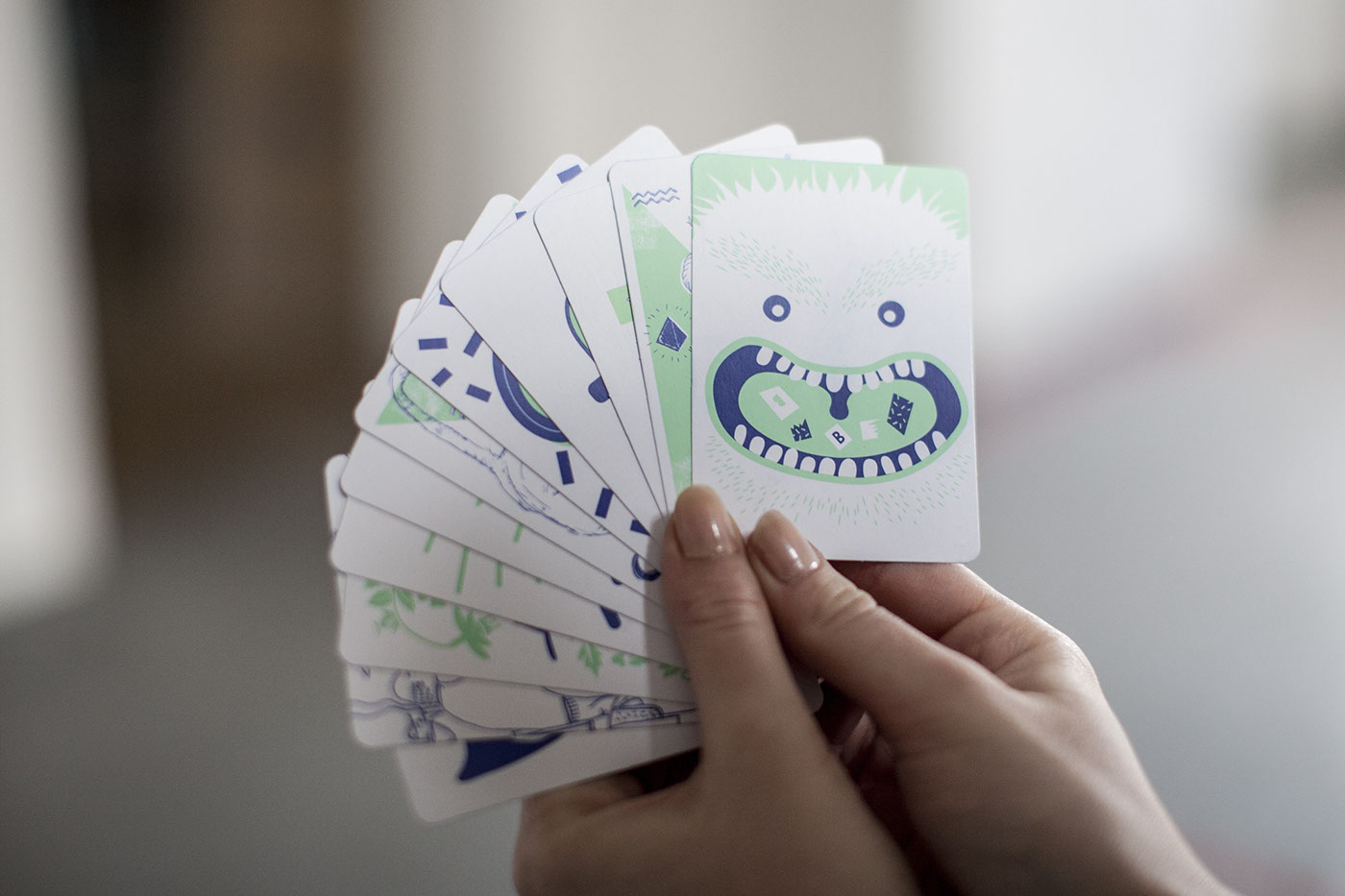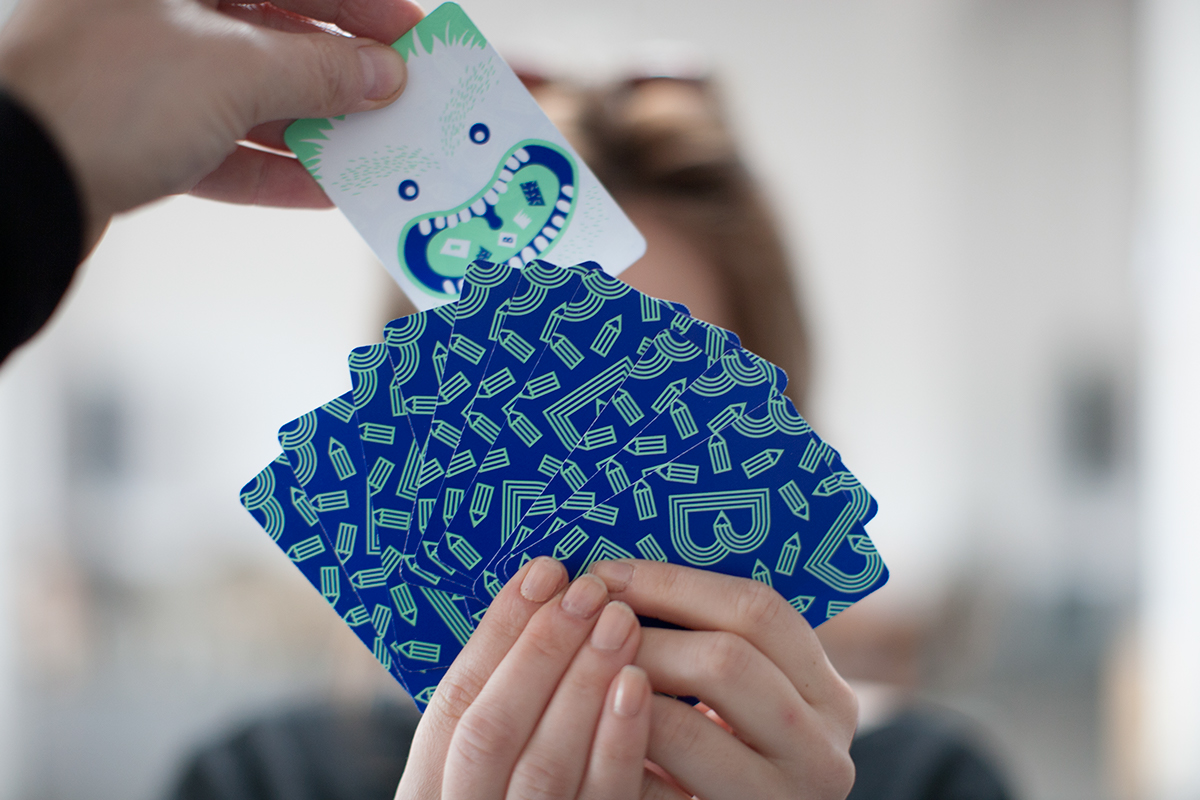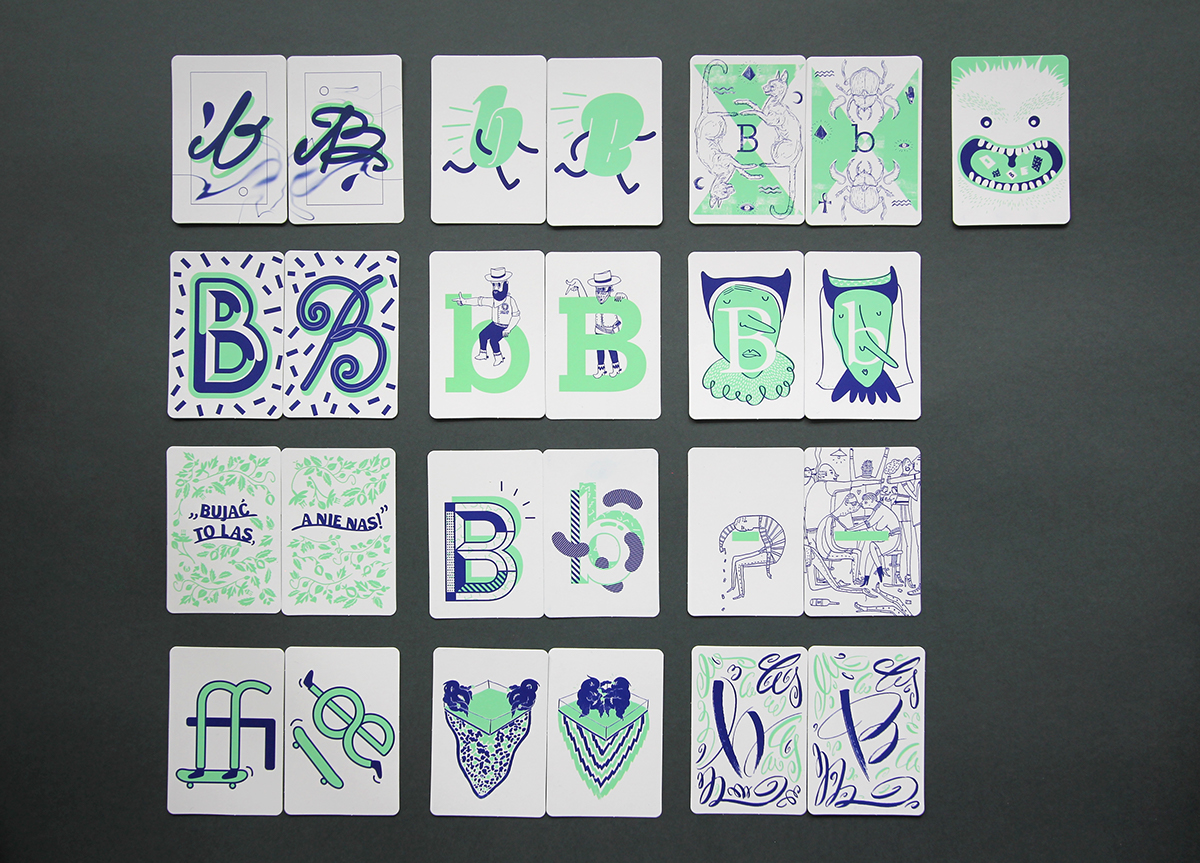 Antler Playing Cards – Dan & Dave
These decks set out to embody the majestic beauty of the great outdoors and are inspired by the wild forests, rolling hills, and snow-capped mountains of Northern California. We've focused on the details, aiming to bring something a bit different to the playing card world and provide you with a set of cards you'll treasure.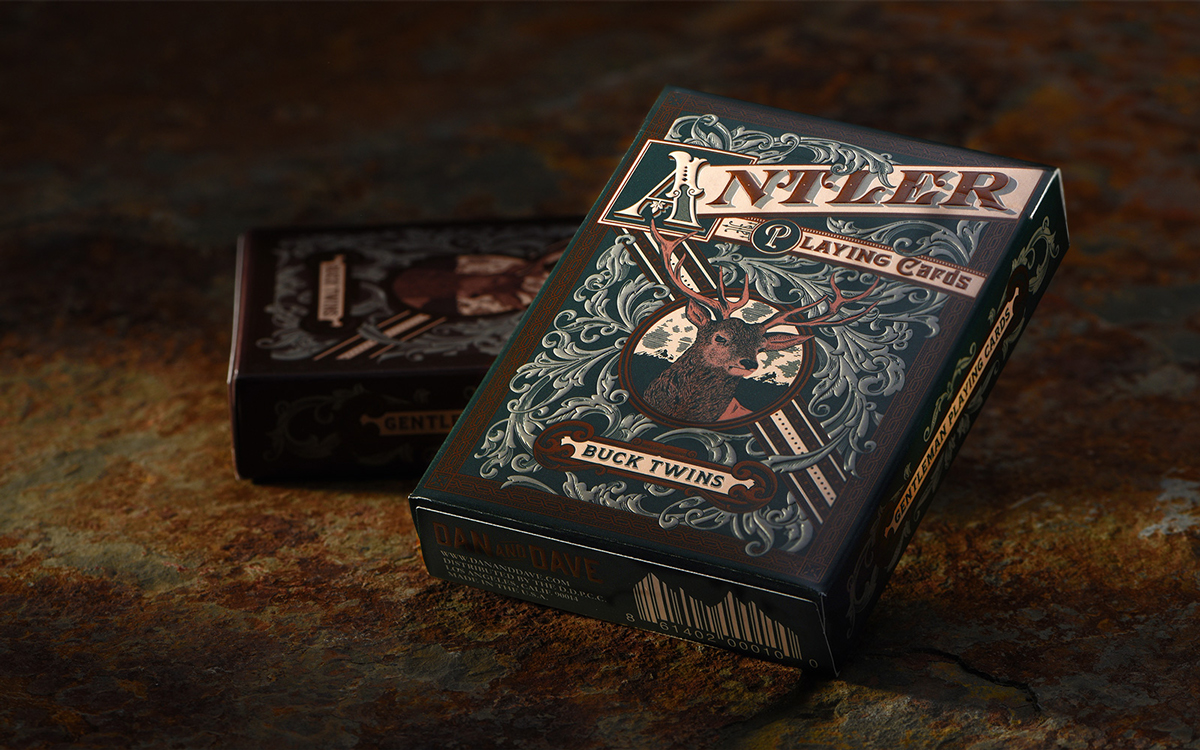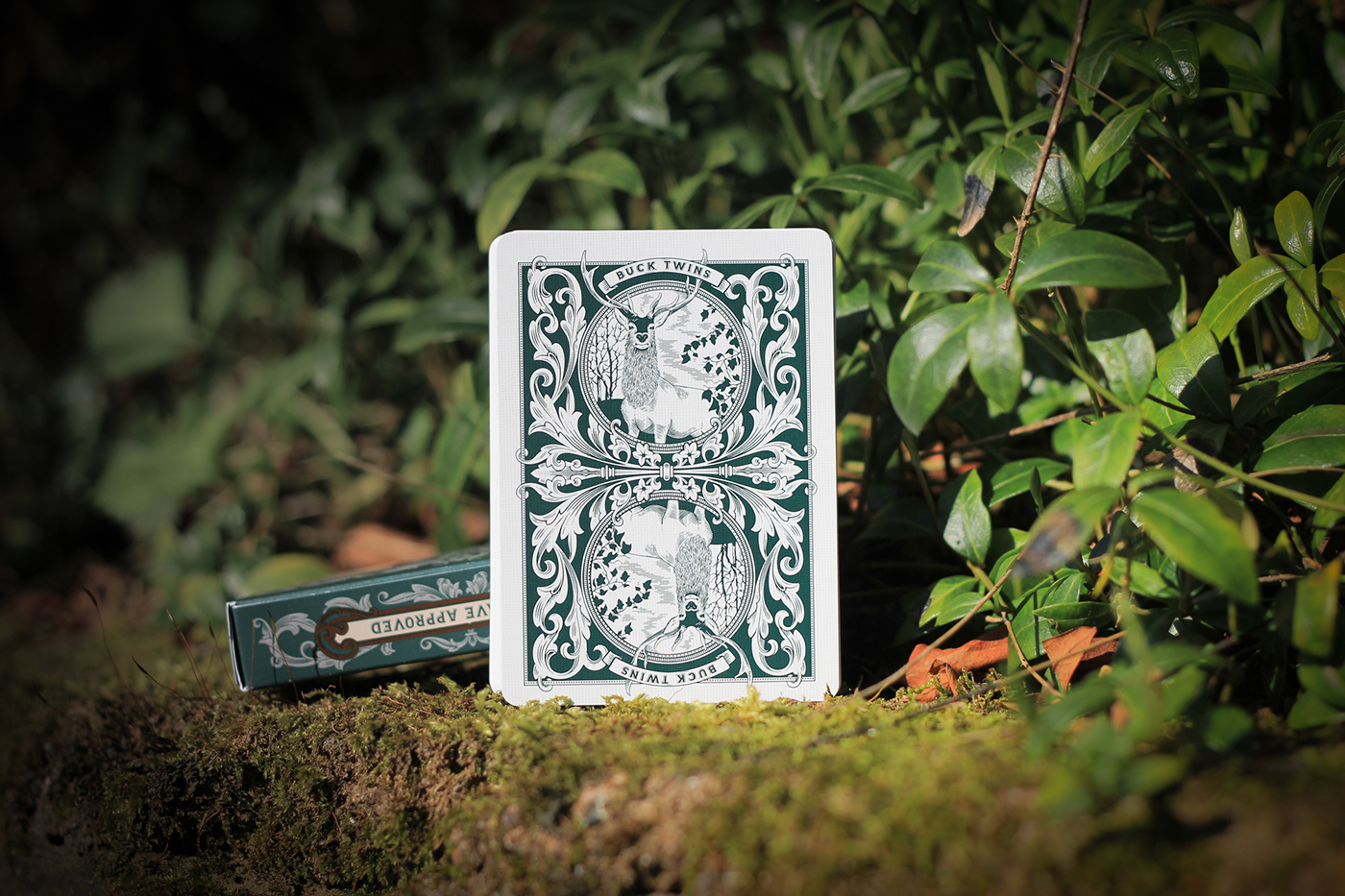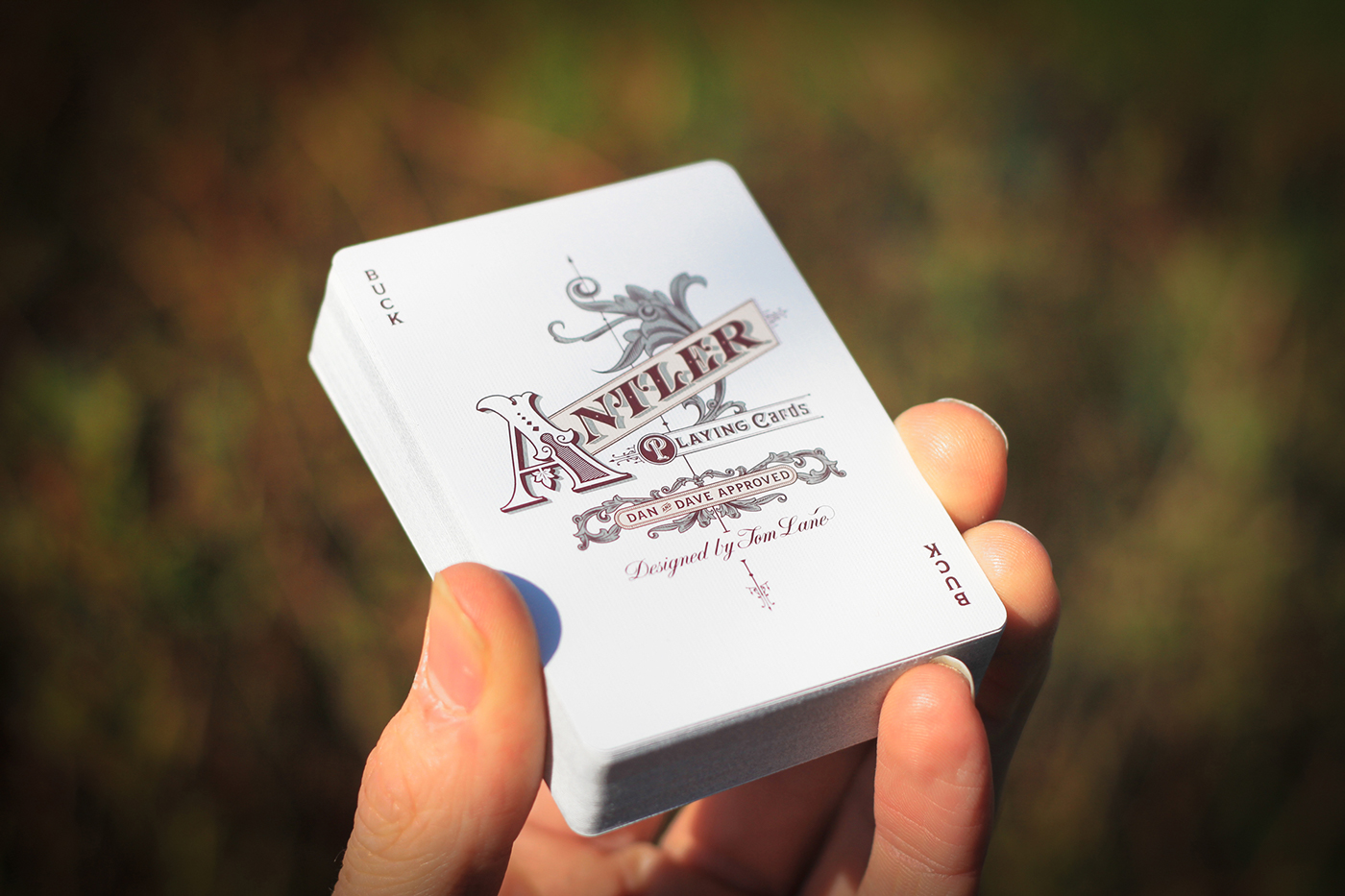 Hungarian playing cards – Barbara Bernát
A set of Hungarian cards, or Tell-cards designed for a school assignment, inspired by the art nouveau movement of Hungary. Some of the figure cards feature Hungarian and International artists of this style of art, the aces symbolize the four seasons. The deck contains 32 illustrated black-and-white cards.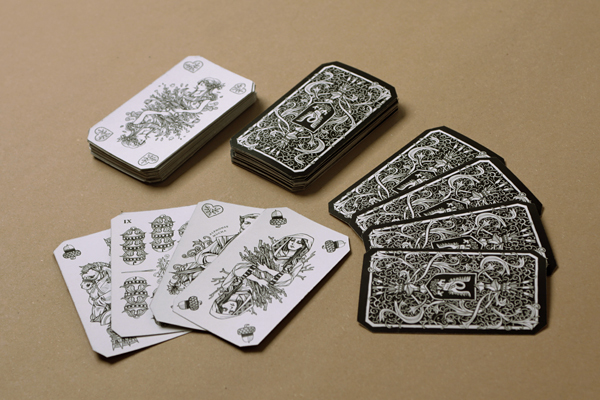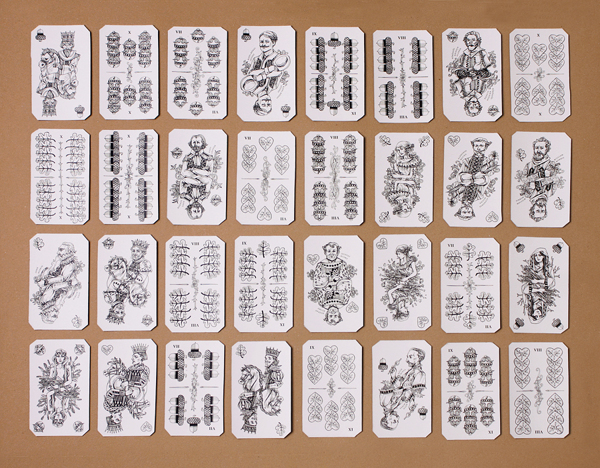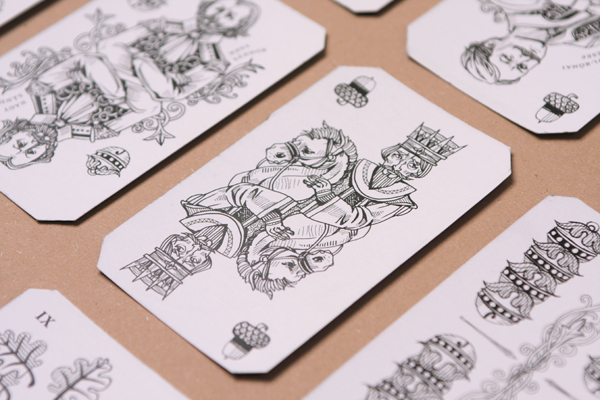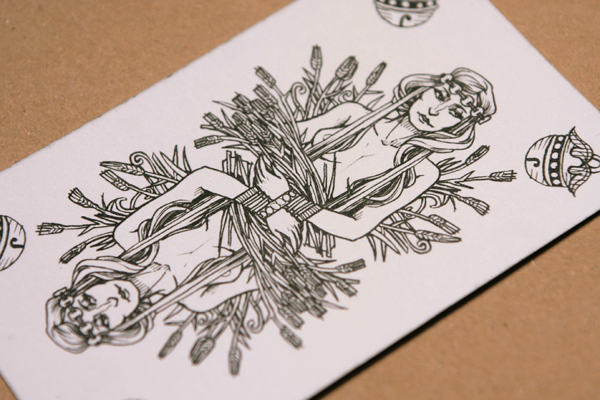 Sleepers – Playing Cards
"In your hand, 52 reminders that sleep is an excuse for the talentless to imagine their dreams, instead of creating them. The whole world is asleep…but you're not." Sleepers playing cards – dreamed up by Daniel Madison, and brought to life by designer Oban Jones: a 25 year-old artist from England, and the new authority in playing card design. Oban has thrown out the 800 year-old rule book. Stripping a deck of cards back to ornamental minimalism, while still keeping it's function.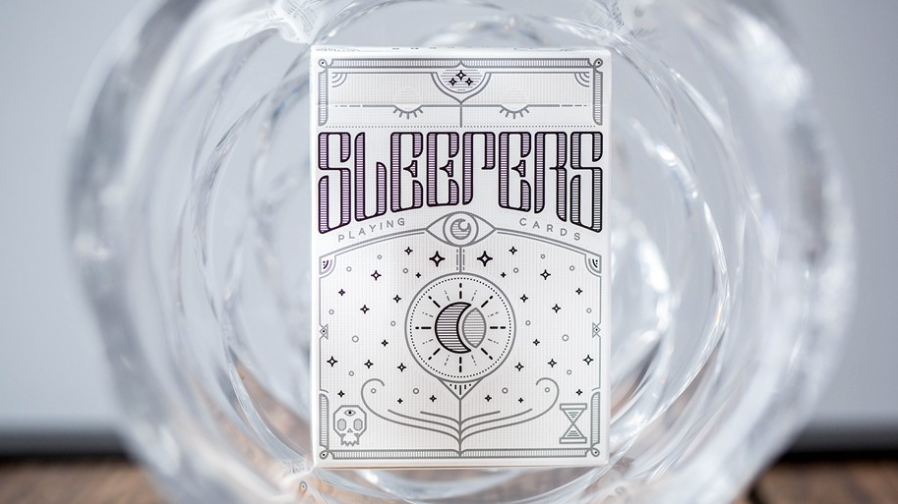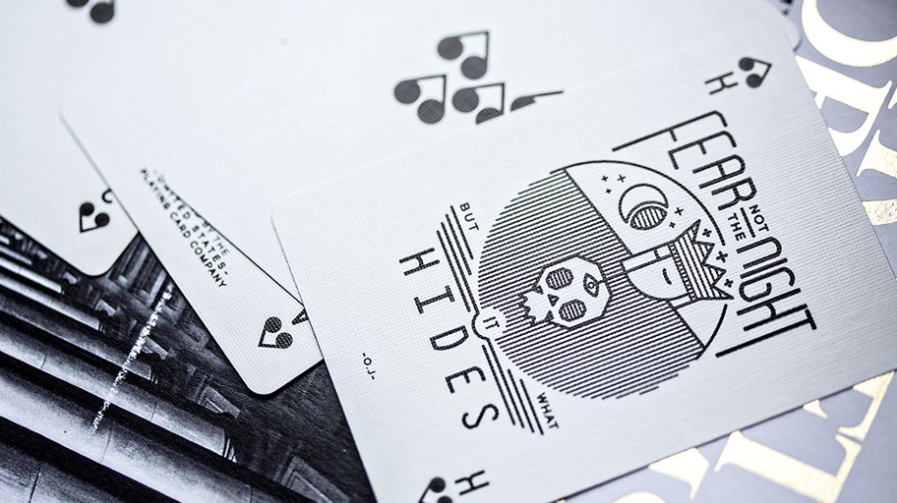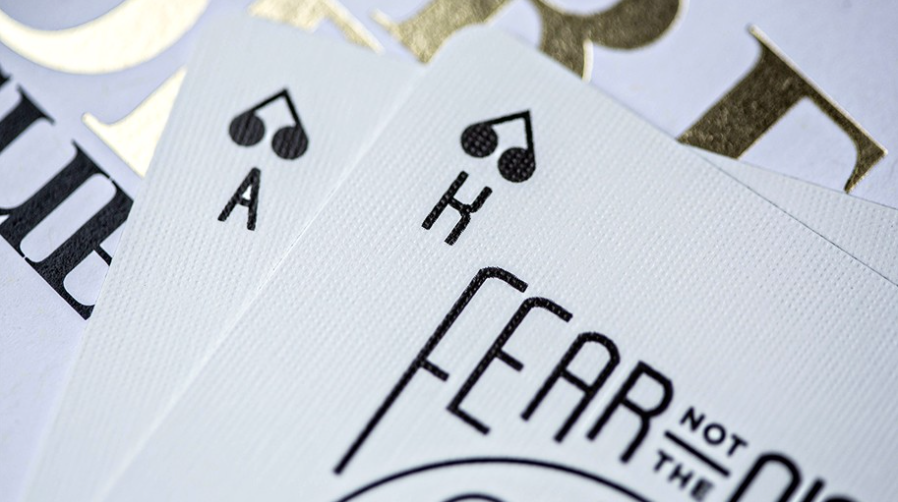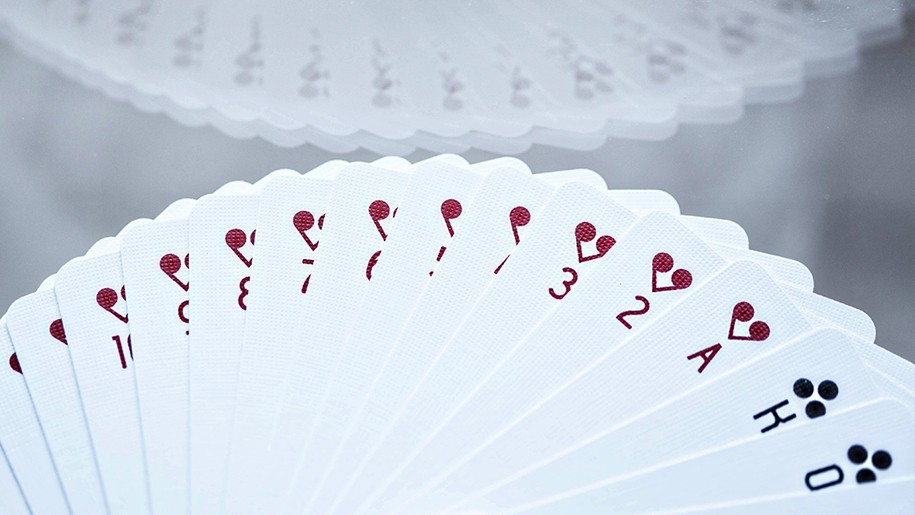 Playing Crds – Karina Eibatova
A concept for playing cards that was made possible by a group-founding at Kickstarter.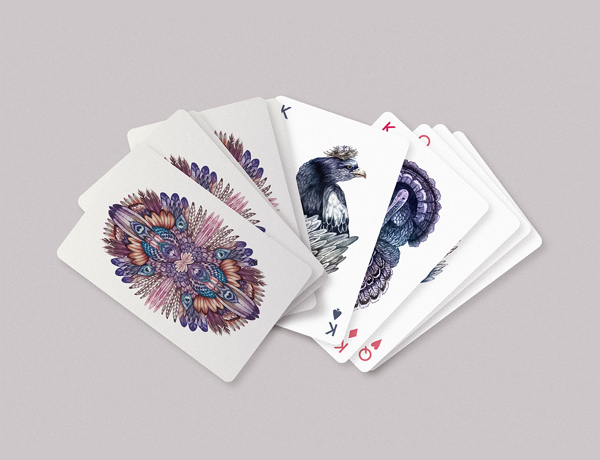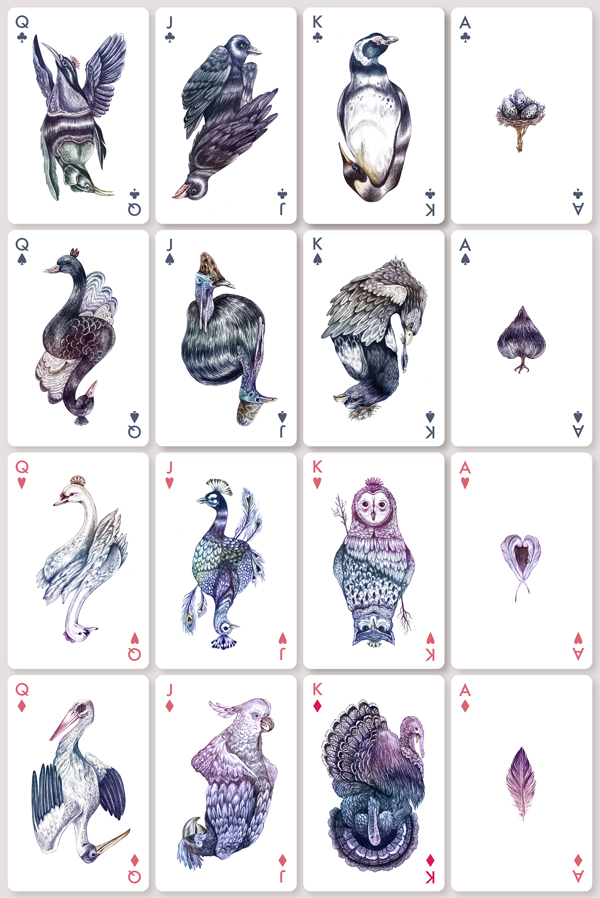 Mystery Land Playing Cards – Patswerk
A graphic design and illustration studio Patswerk from the Netherlands designed a deck of playing cards for Mysteryland festival. The cards were used on the USA and Dutch mainstage.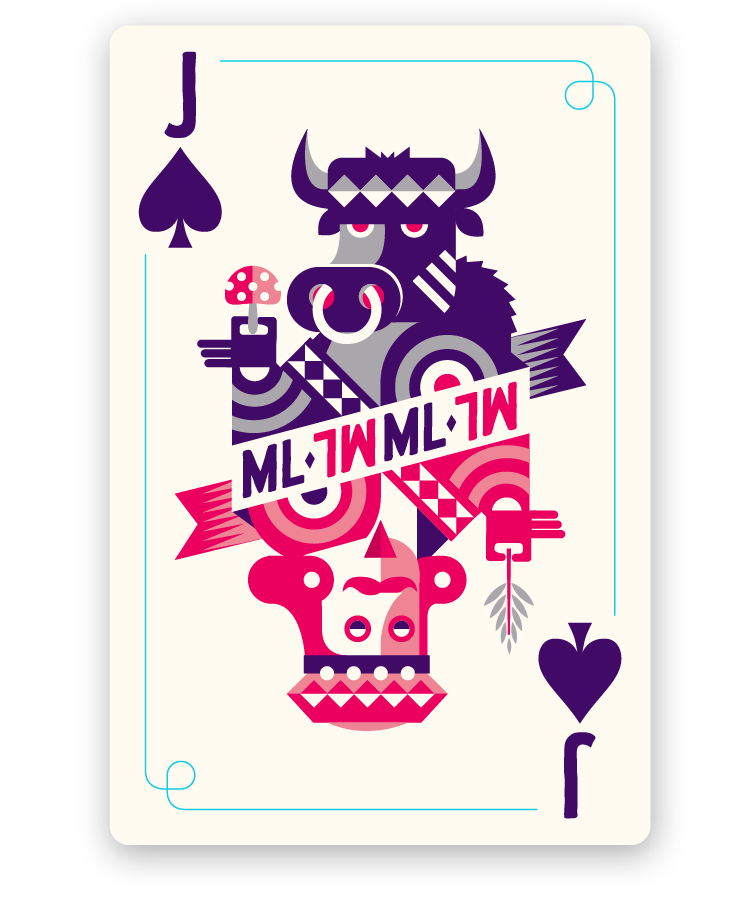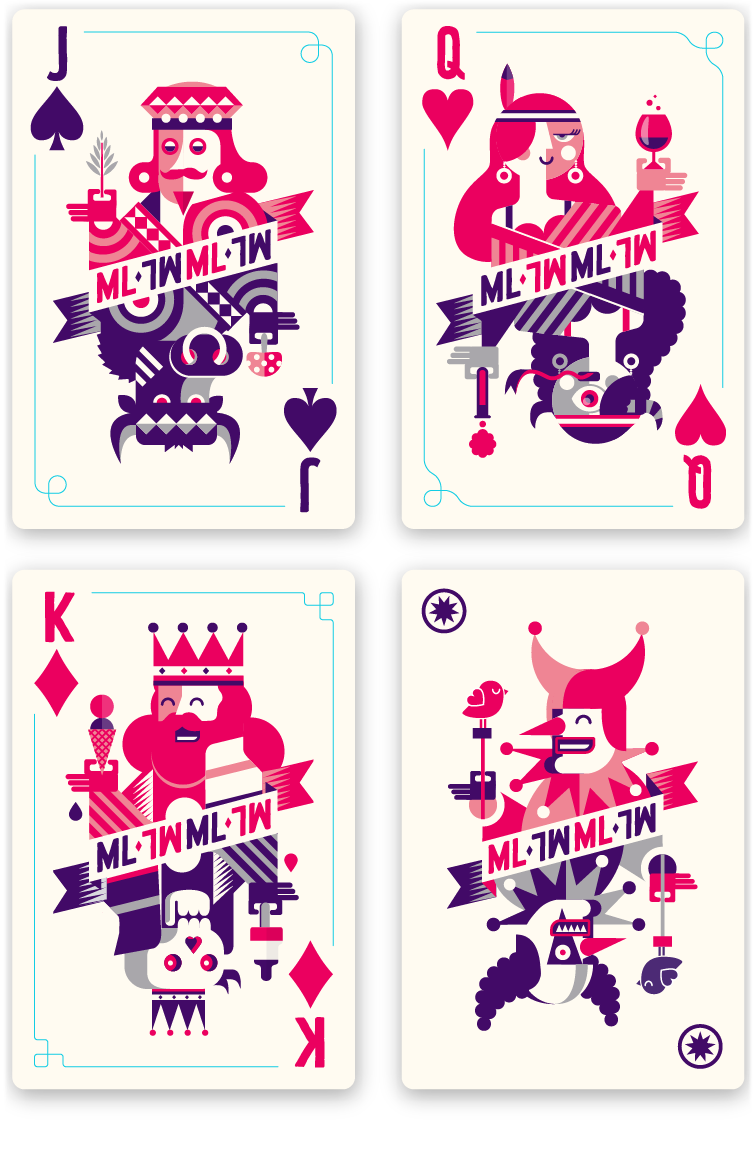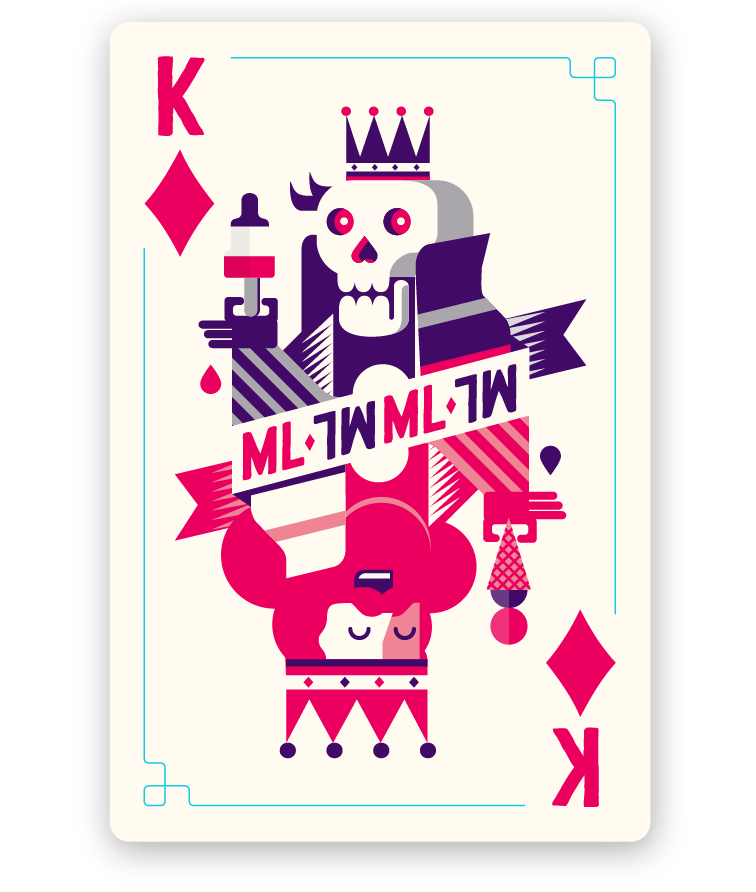 Highland Fauna Custom Cards – Tomski & Polanski
Hand-drawn playing Pernowka cards bring you the mysterious atmosphere of the woods in the Bohemian Highlands and the ancient wisdom of their native inhabitants. All court cards with secret message (use mirror to check it).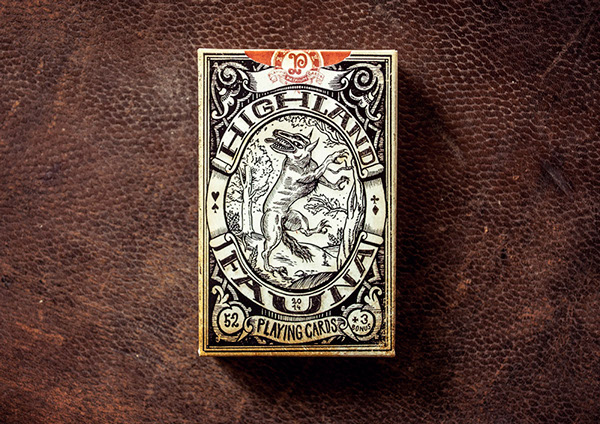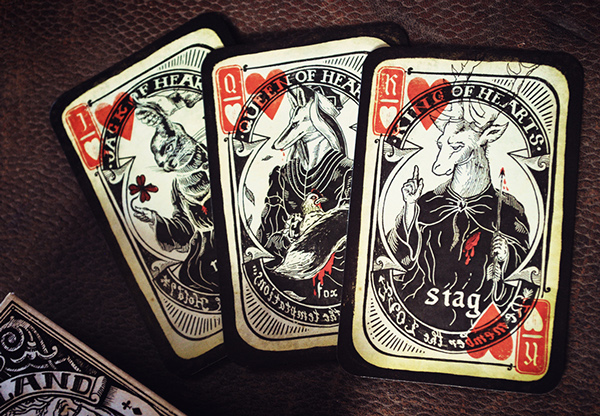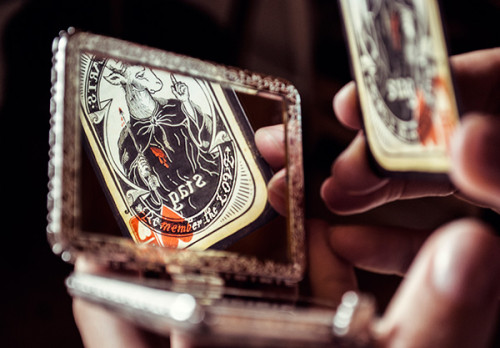 Ahoy Playing Cards – Lisa Nemetz
A nautical themed deck of poker-cards, made with handcrafted stamps by London based designer Lisa Nemetz.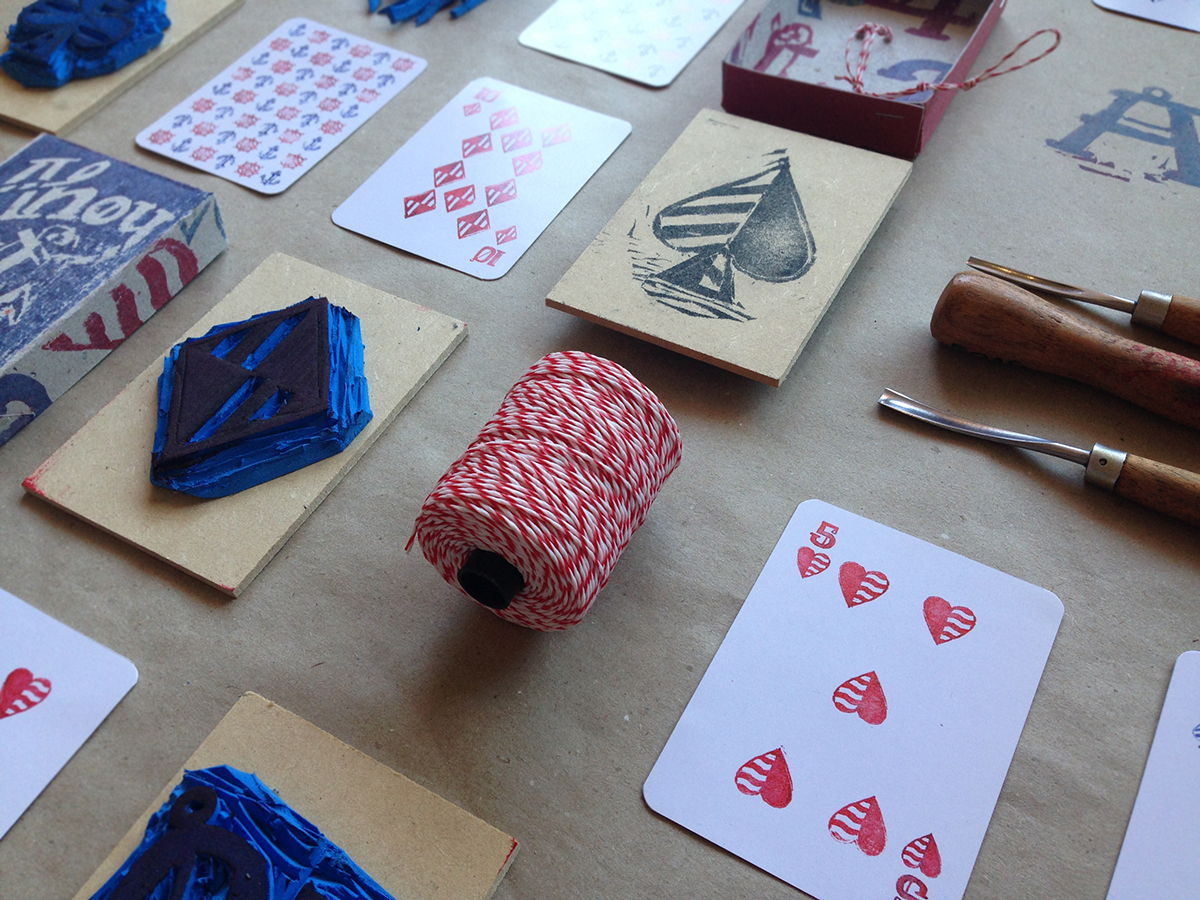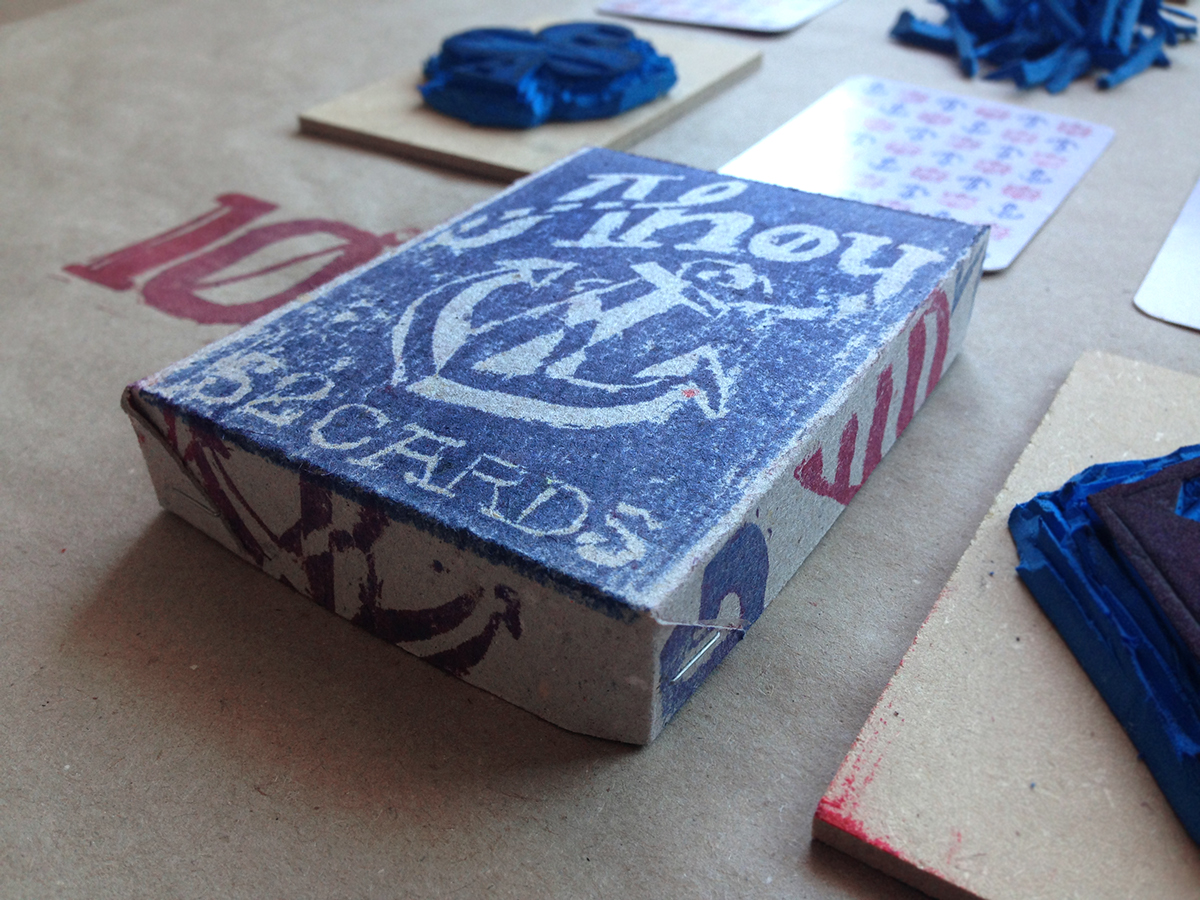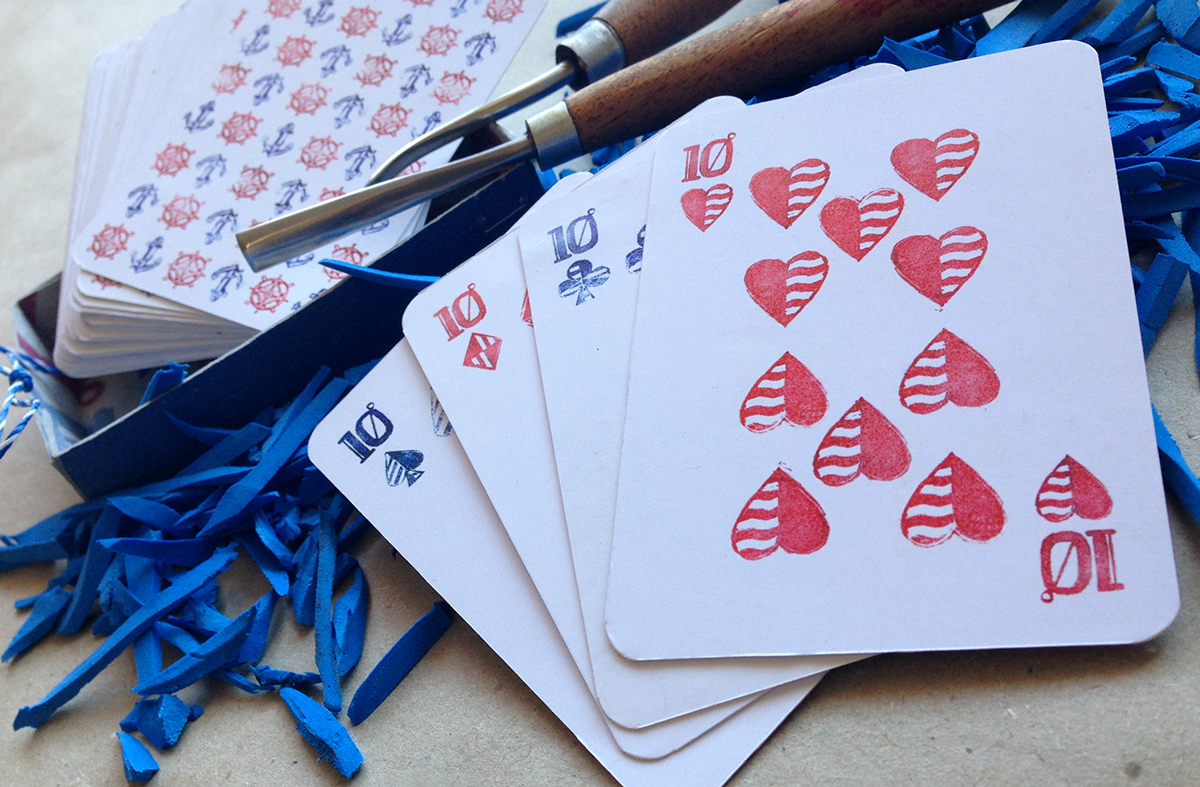 ORANGETANGO Playing Cards
Creative Team : Nicolas Boissy, Nathalie Bonenfant & Yanick Giroux