Do you love pineapple on a pizza or despise it? Is deep-dish pizza truly a pizza or not? And where exactly can you find the best pizza in the world? These are the age-old questions we discuss and argue over, never really seeming to find an answer. But one thing there's no debate over: pizza is one of the most popular and beloved dishes worldwide, and that's just a fact.
Pizza has an incredibly long history, as versions of it were eaten in many ancient cultures, including Egyptian, Roman, and Greek empire, while the modern birthplace of pizza is often credited to Italy's Campania region, more specifically Naples. This is where the poor began preparing pizza (flatbread) in the 1700s with various toppings, including tasty garnishes still loved today, such as tomatoes, cheese, oil, and garlic. Since then pizza has become a household item – a cultural food icon – that is referenced in popular culture and eaten across the world regardless of geography.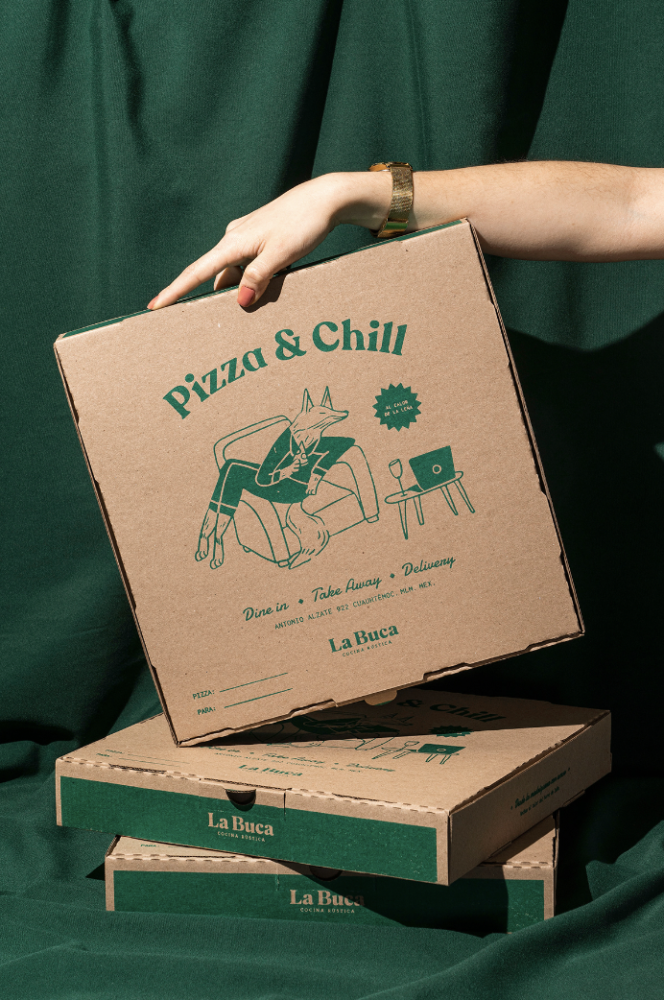 Part of the history of pizza is also its packaging. The tasty dish was designed for take out, to be eaten by hand, on the go. And along came the development of the classic pizza box…
The earlier recorded container to deliver baked pizza existed in the 19th cenutry, when Neapolitan pizza bakers put their products in multi-layered metallic containers, but it was after the 2nd Word War when pizza was becoming increasingly popular in the USA and the first pizza delivery services were born, that we saw the first early models of the now famous cardboard pizza box. And it was the 1960's when the cardboard packaging, which is still in use today, was popularized.
From a packaging point of view, the traditional pizza box is a work of wonder. It's resistant, easy to produce and recycle, well insulated and ventilated to keep the food warm yet dry, and its stackability is perfectly suitable for transportation. And it's perfectly suited for branding and advertising purposes. Rarely does a packaging of a product offer such an ideal canvas for illustration than the 18 inch x 18 inch pizza box.
Our search for the coolest, swankiest, and most stylish pizza packaging & branding design concept started a few years ago – read 18 Snazzy Pizza Packaging and Branding Designs (Part 1) – and continues to this day, as we've found another set of amazing and inspiring pizza packaging concept for you to drool over. From the minimally contemporary, to the retro-inspired and out-right awesome – all equally pizza craving-inducing! 
For more branding and packaging inspiration, you can find dozens of more articles in our BRANDING+PACKAGING category.