Manchester-based designer Mel Edwards has a true passion and talent for tactile handmade papercrafts. Having studied graphic & communication design at the Leeds University in England, Edwards works as a graphic designer at Wigan Council, while focusing on more personal papercraft and design projects in her free time, in which she boldly combines various interests of hers. Drawing inspiration from other artists, designers, and creatives' work, and always finding beauty in her everyday life, Edwards has a skill of turning the things we regard as simple and mundane, into something intriguing and fun.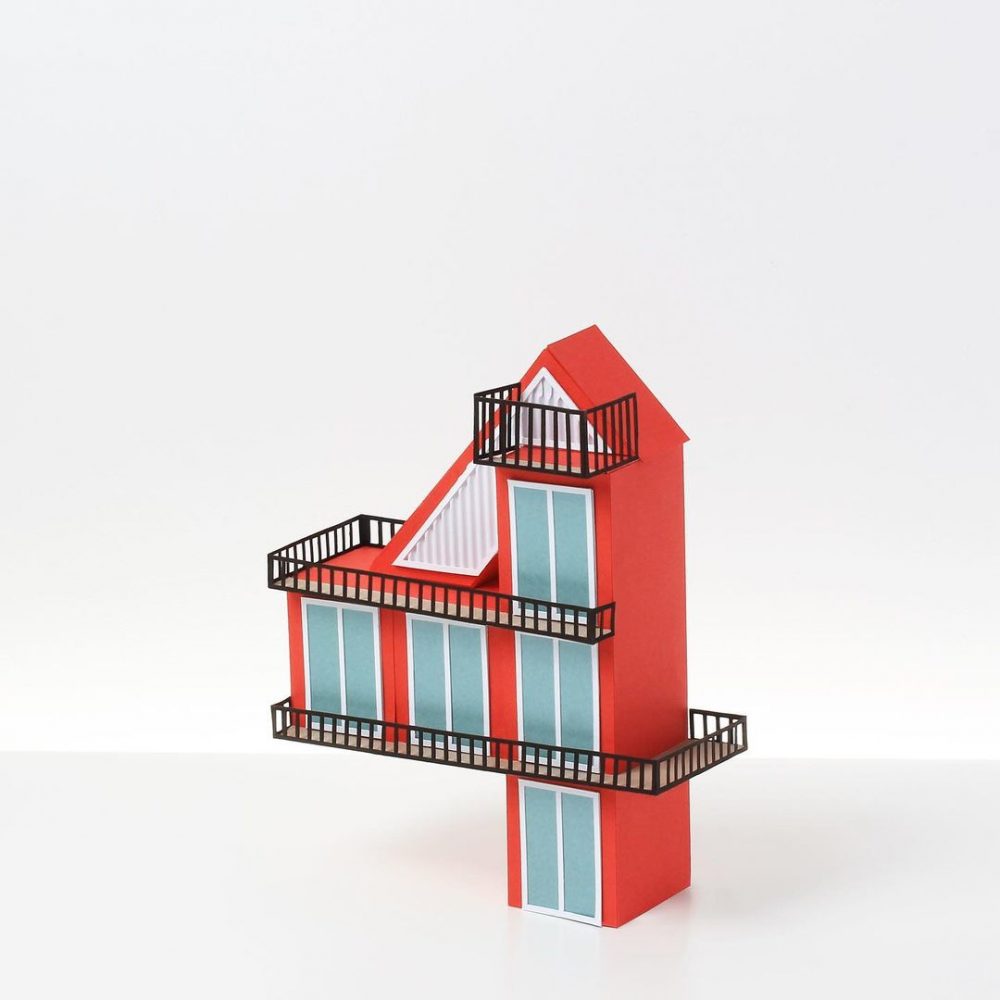 In her latest endeavor, Edwards combines not only one, or two, but three interests of hers. Taking part in the mega-popular 36 Days Of Type challenge, in which creatives design and create the alphabet, one letter a day, in their own personal style, Edwards has created a series of letters and numbers, fully made of paper, in a style inspired by another popular trend: Accidentally Wes Andersson. 
The 36 handcrafted paper houses in the shape of letters and numbers combine Edwards inspiration and incredible imagination – and masterful paper crafting skills
Initially, when Edwards began the 36 days of type challenge she was inspired by the 'Accidentally Wes Anderson' book by Wally Koval. But as the project grew, she realized she had to expand her range slightly wider, as "o
ne of the key characteristics of the AWA photos is their hyper-stylized symmetry, but since the alphabet isn't all symmetrical, I have simply focused on pastel-colored architecture", Edwards explains.
Each letter and number made in part of the project is hand crafted from paper, and on average took an impressive 7 hours to make – meaning the whole project has taken roughly 250 hours in total. Each piece is unique in its own way, while many leave us speechless in their intricacy and detail. From the tiny, perfectly laid out roofing tiles, to the symmetrical window treatments, balconies, staircases, and towering steeples, each letter and number is a work of art on its own. While together, the alphabet grows into a village of darling little houses and architectural wonders. The project showcases Edwards's range in both dedicated papercraft and unmatched imagination.
To see the inspiration images for each of the letters, follow Mel Edwards on Instagram.