25 sneaker by 25 illustrators made entirely of paper – this is Paperair, the latest project by Italian paper artist Filippo Perin. The project fuses illustration, paper arts, street art, sneakers and design. The 25 colorful interpretations of the iconic Nike Air perfectly fit to this spring season and make us dearly wish that they were not only made of paper.
Filippo Perin aka PHIL aka PHIL TOYS is an internationally recognized paper artist from Conegliano, a region in the north of Italy famous for its prosecco. It was Filippo Perin's passion for sneakers that inspired him for his latest project Paperair for which he teamed up with 25 renowned Italian illustrators. He provided each of them with a template inspired by one of the most iconic sneakers and asked them to personalize it with their own style.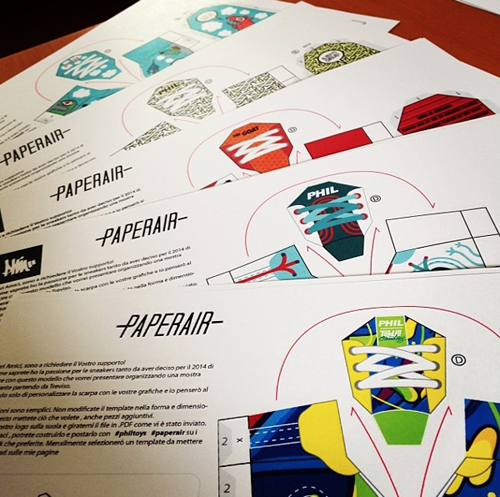 Based on their designs, the paper artist constructed each of the 25 sneakers. The result is stunning and shows the great handiwork of Filippo Perin as well as the distinct style of each of the 25 illustrators involved. Most of the sneaker designs are pretty awesome, which makes you nearly feel sorry that they are entirely made of paper and not actually wearable. I particularly love walking sneakers which are about to launch a paper airplane.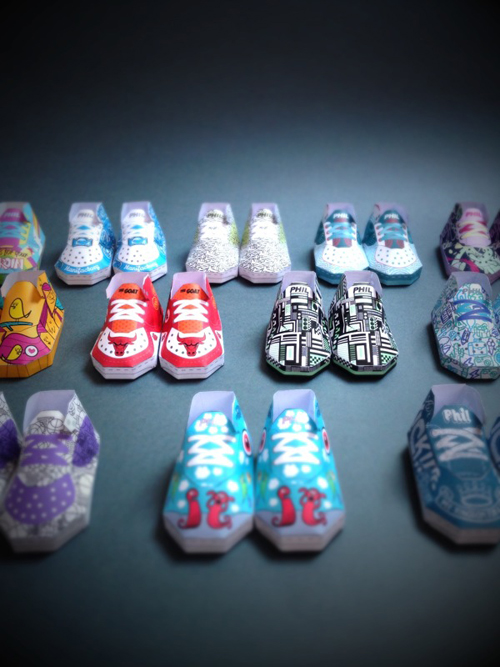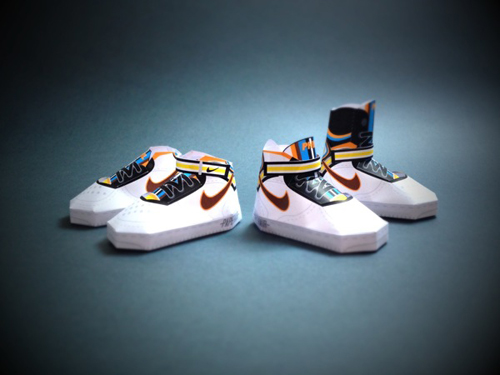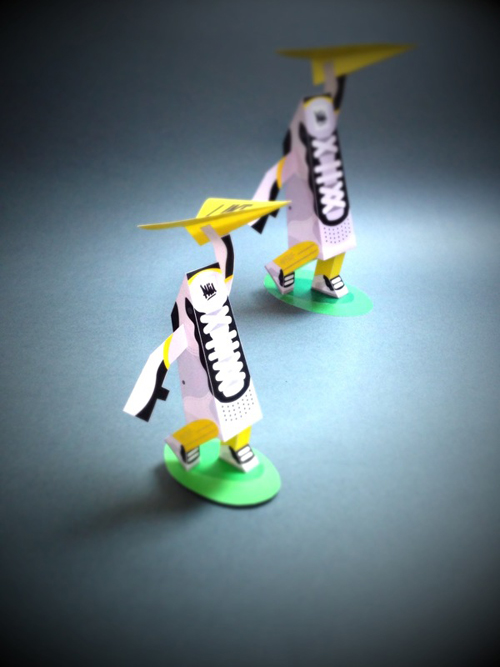 The 25 PHIL branded sneakers were on show at the Paperair Art Show in Milan from 7th to 12th of April. For all of you who did not see them yet, there are good news, as PHIL is planning on making the Paperair Art Show a traveling exhibition. If you like what you saw, we also recommend to check out Filippo Perin's Behance profile.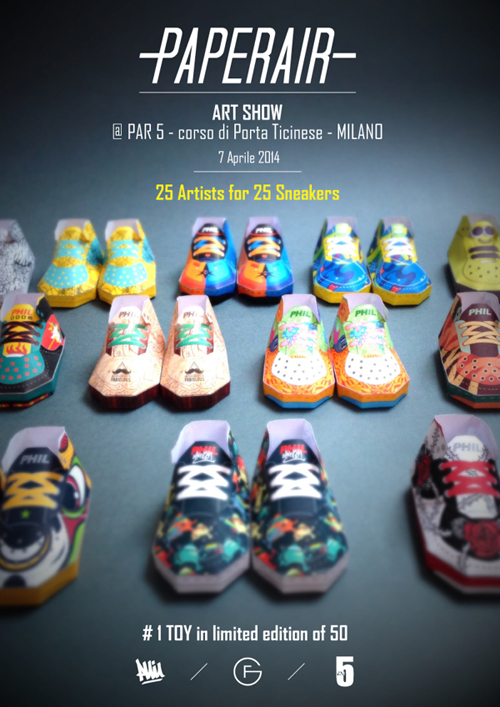 The 25 illustrators involved in the project: Ale Giorgini, Mauro Gatti, Francesco Poroli, Nicola Ferrarese, Gloria Pizzilli, Panfilia Iannarone, Jacopo Rosati, Stefano Colferai, Marco Goran Romano, Fabio Marangoni, Matteo Cuccato, Federico Giuliani, Rubens Cantuni, Alberto Corradi, Marika Zottino, Onibaka, Rita Petruccioli, No Curves, Stefano Marra, Oscar Diodoro,David Sossella, Fonzy Nils, Lucia Fioretti, Tram, Davide Barco, and Phil Toys himself.
Photos © Filippo Perin