We all need one once in a while. Whether midst of your busy workday, home alone under the covers or just received happy or sad news – we're all looking for that one thing: a hug. Spanish illustrator and paper artist Juan Carlos aka Jokatá creates a mini-series of paper portraits about hugs and the importance and the ideal time to receive them, titled La Siesta.
Carlos works as a freelance illustrator in Valencia, Spain. Having studied fine arts and illustration he creates work for magazines, stickers and coloring books. His signature style involves characters with distinctive features from sailors with massive beards to dolphin riding astronauts, often depicted in a humorous and cheerful way. He's paper illustrations are amazing, having been built of multiple layers, intertwining the characters legs and arms in an embrace, which everybody recognizes as the perfect hug. To see his latest work and work-in-progress photos, visit his Instagram. Guaranteed to bring a smile to your face!
And now, go hug someone!!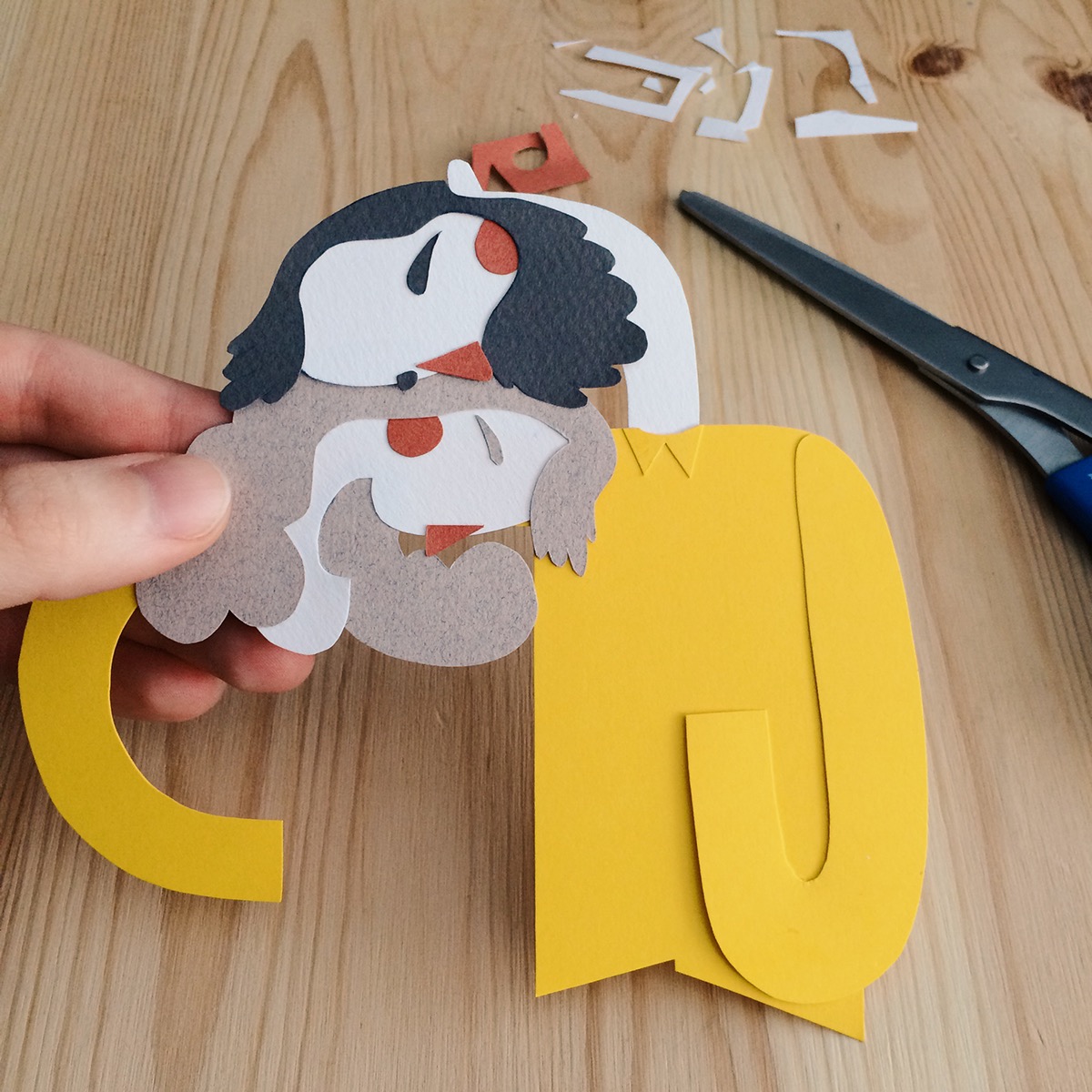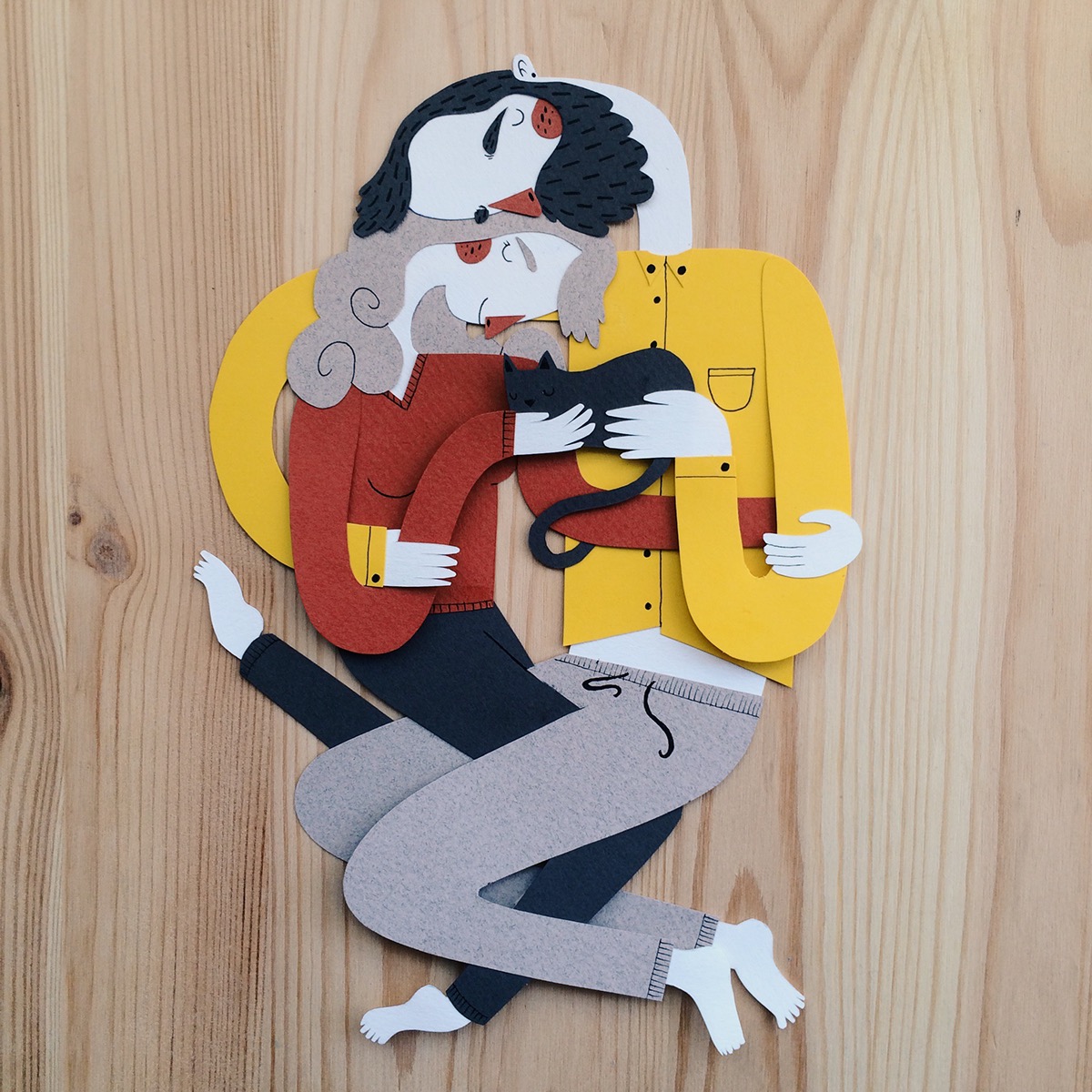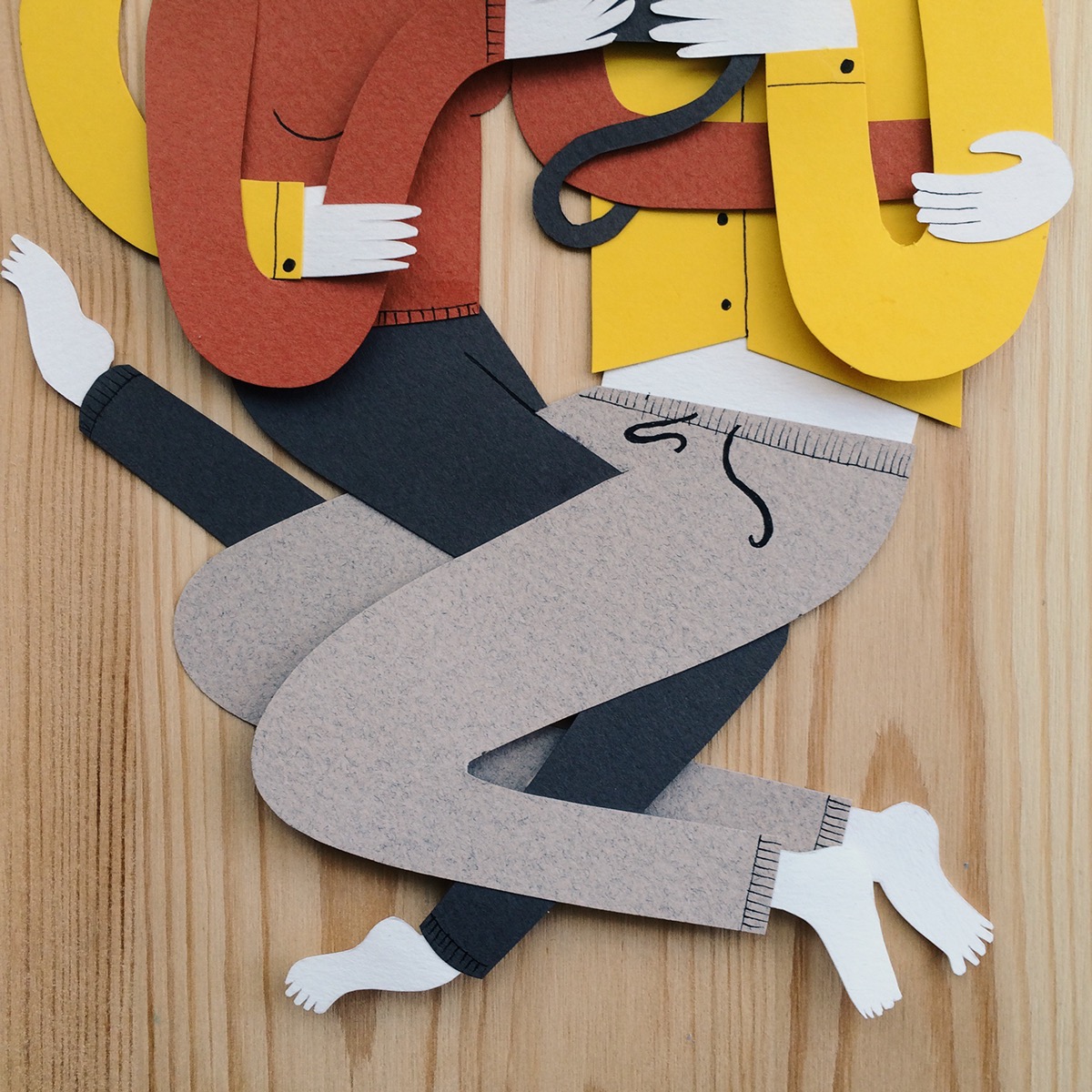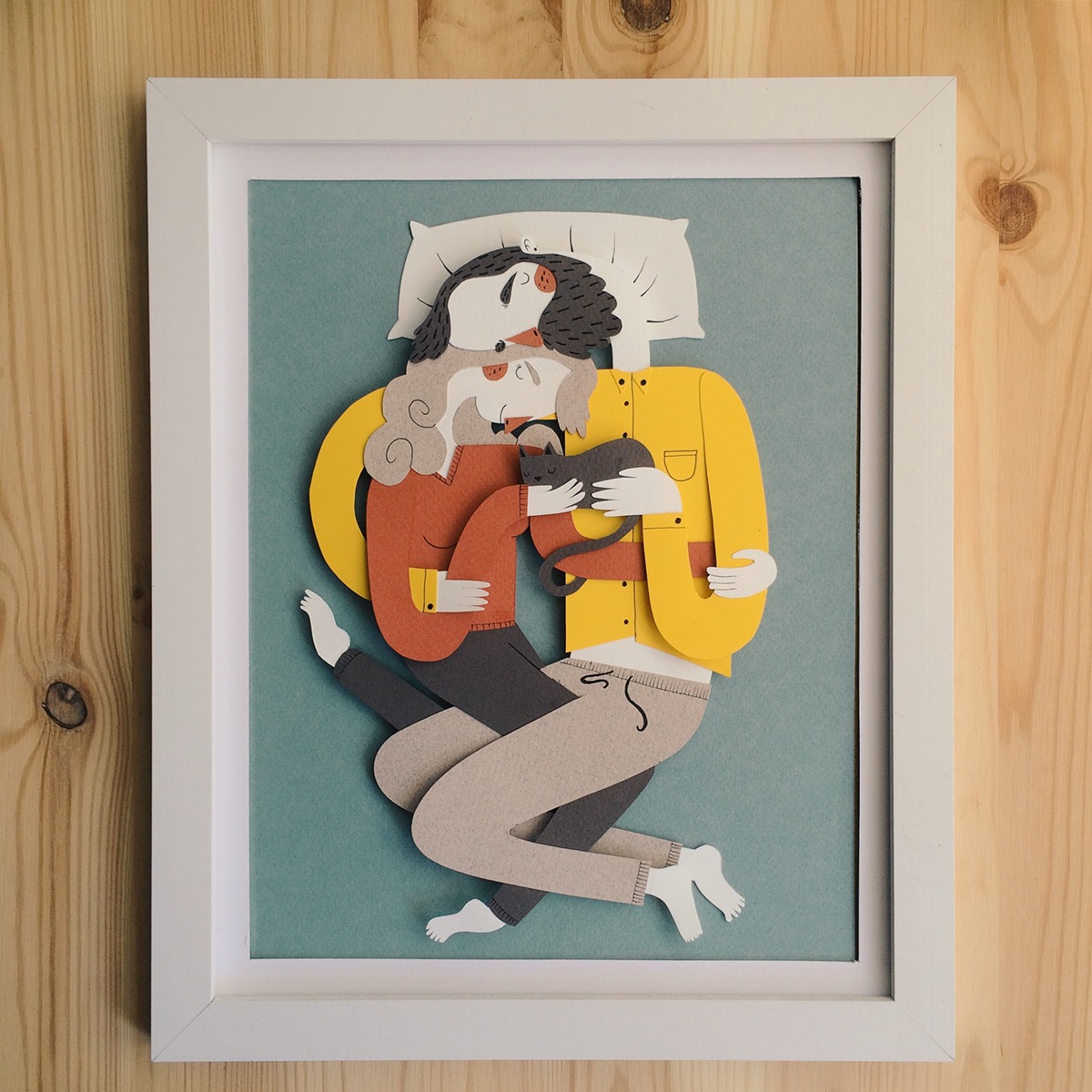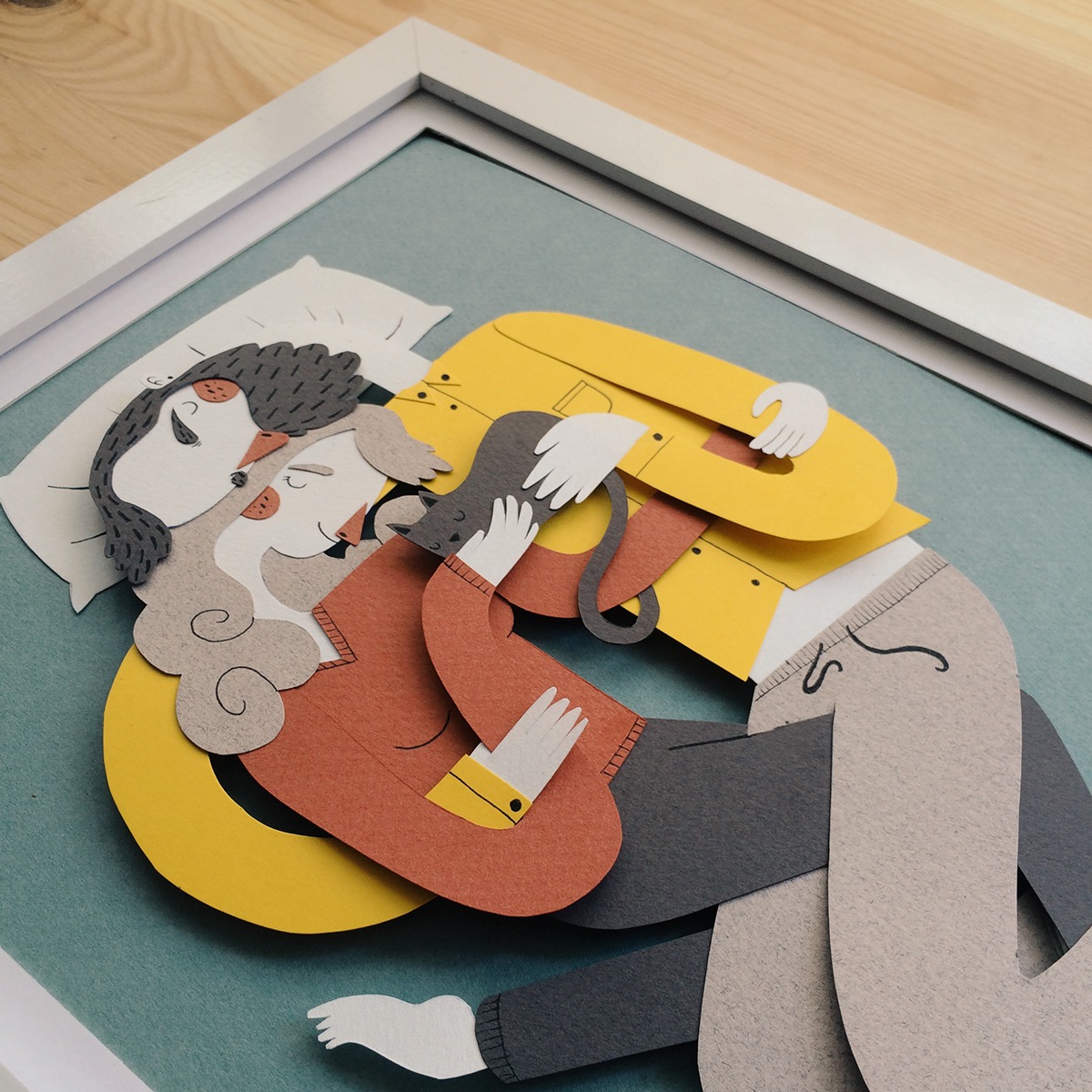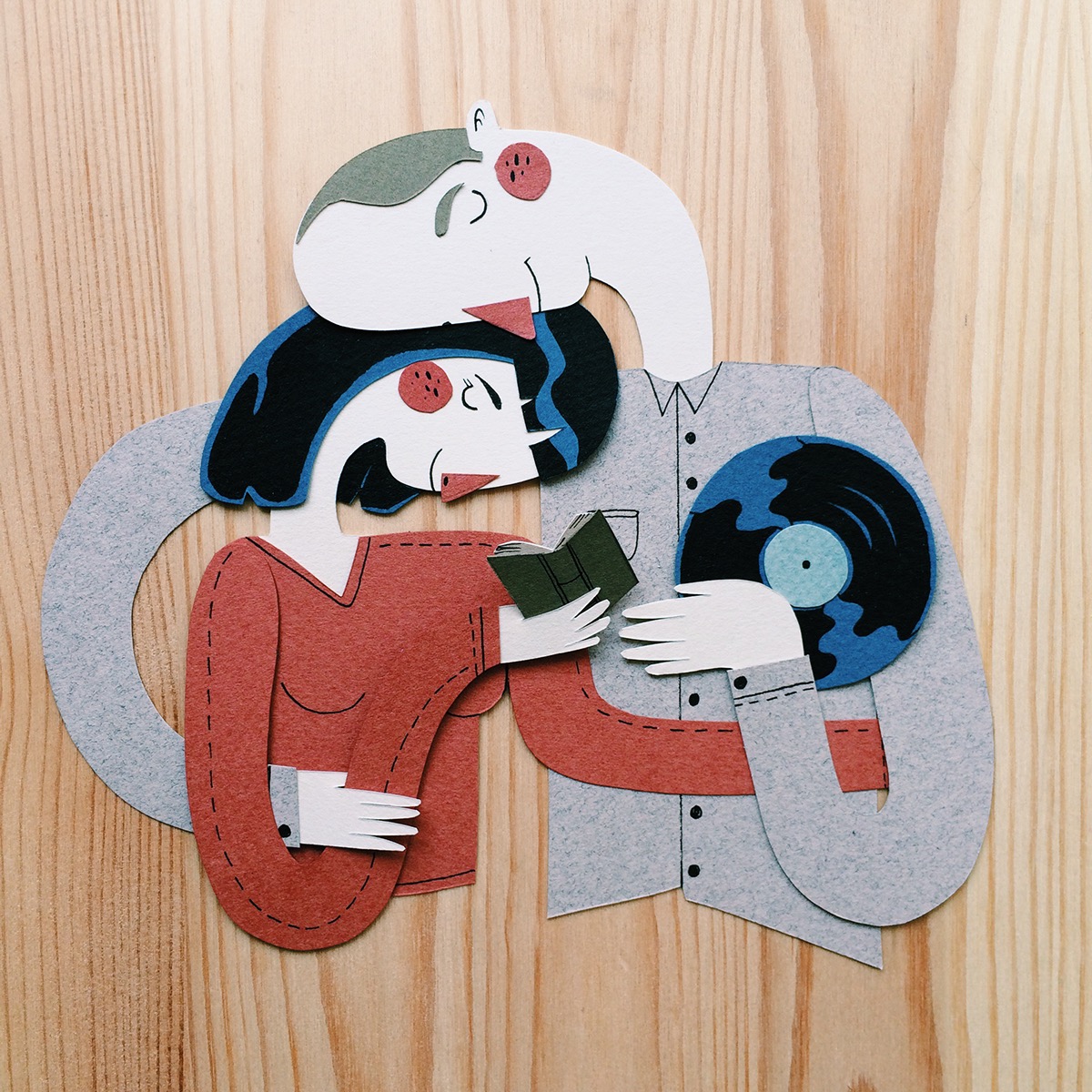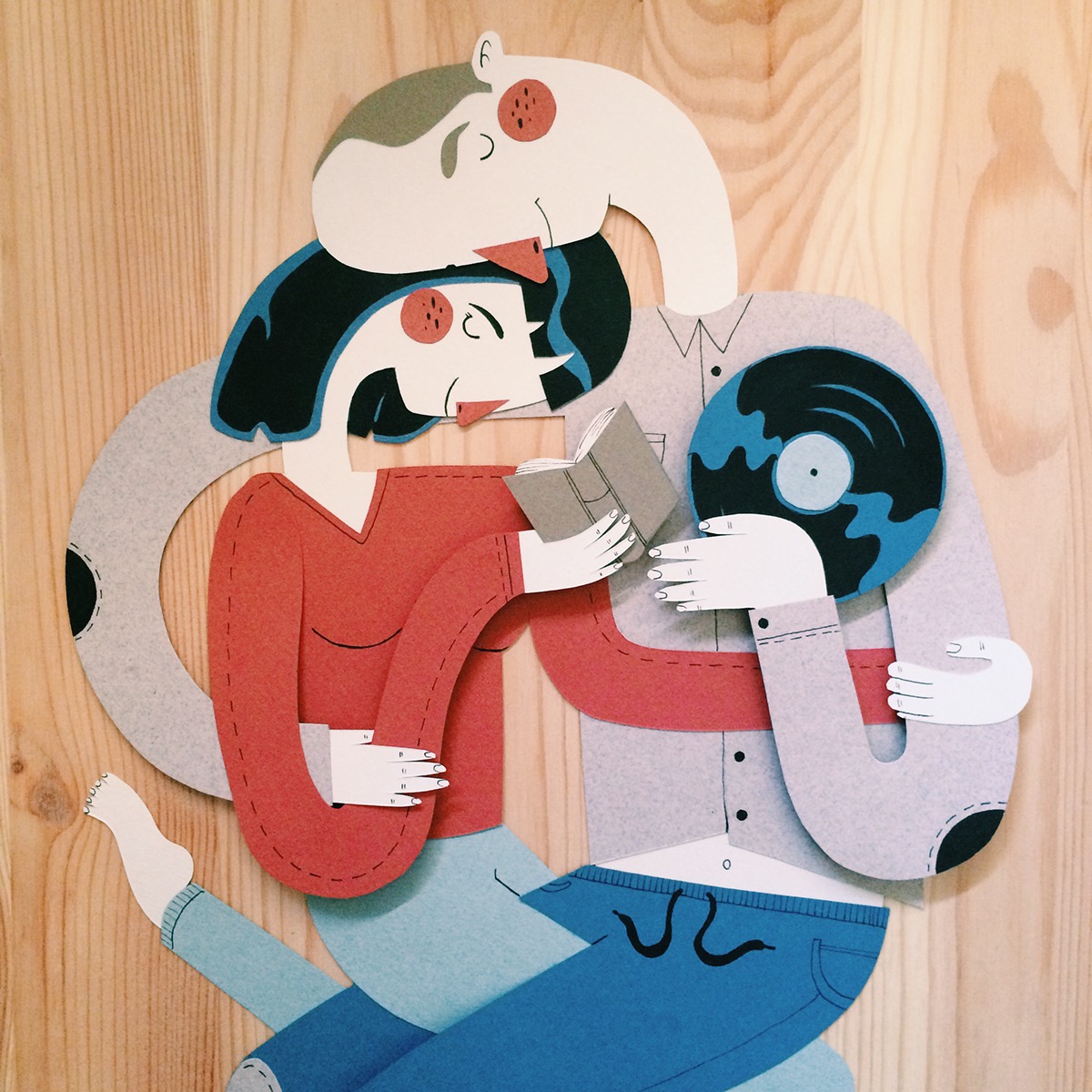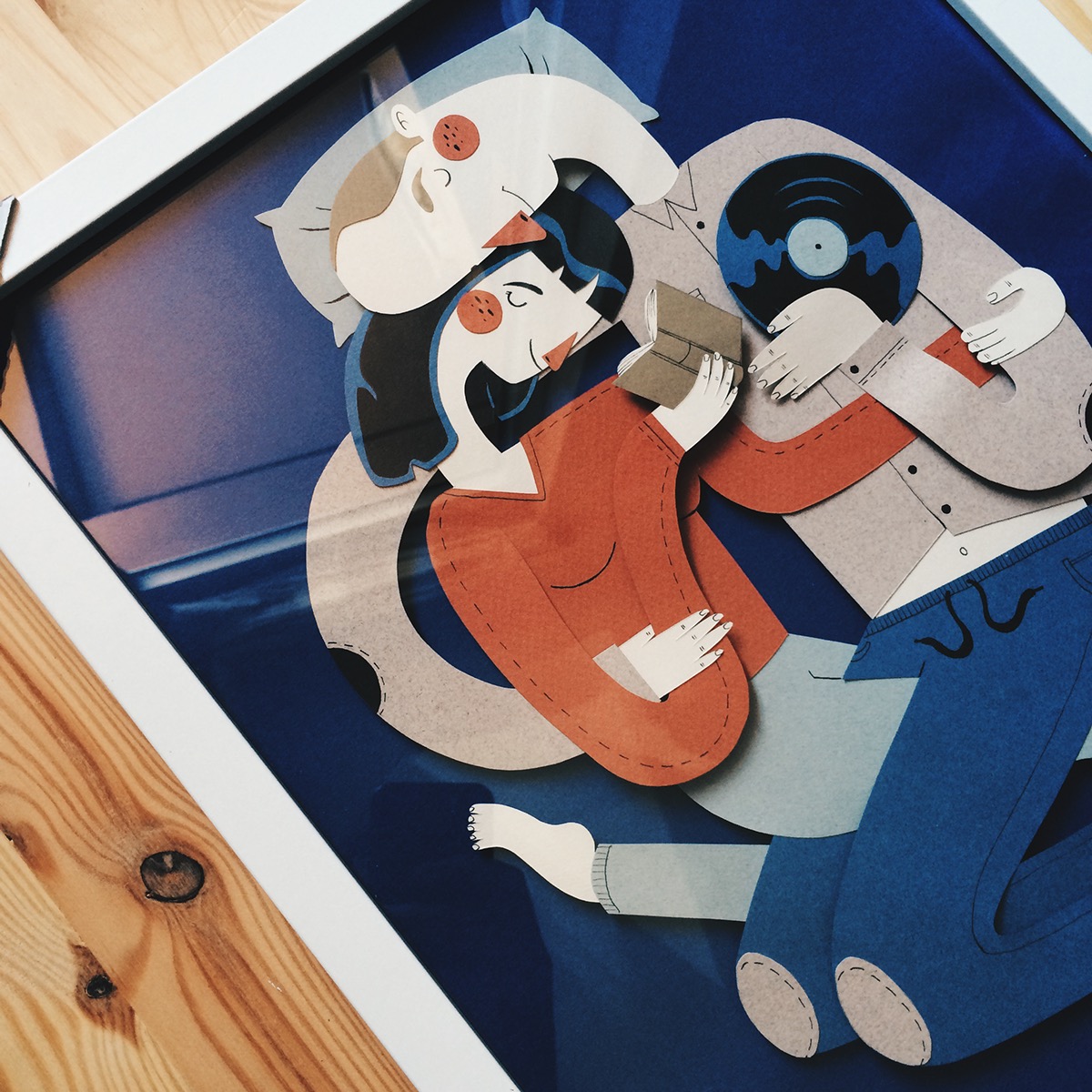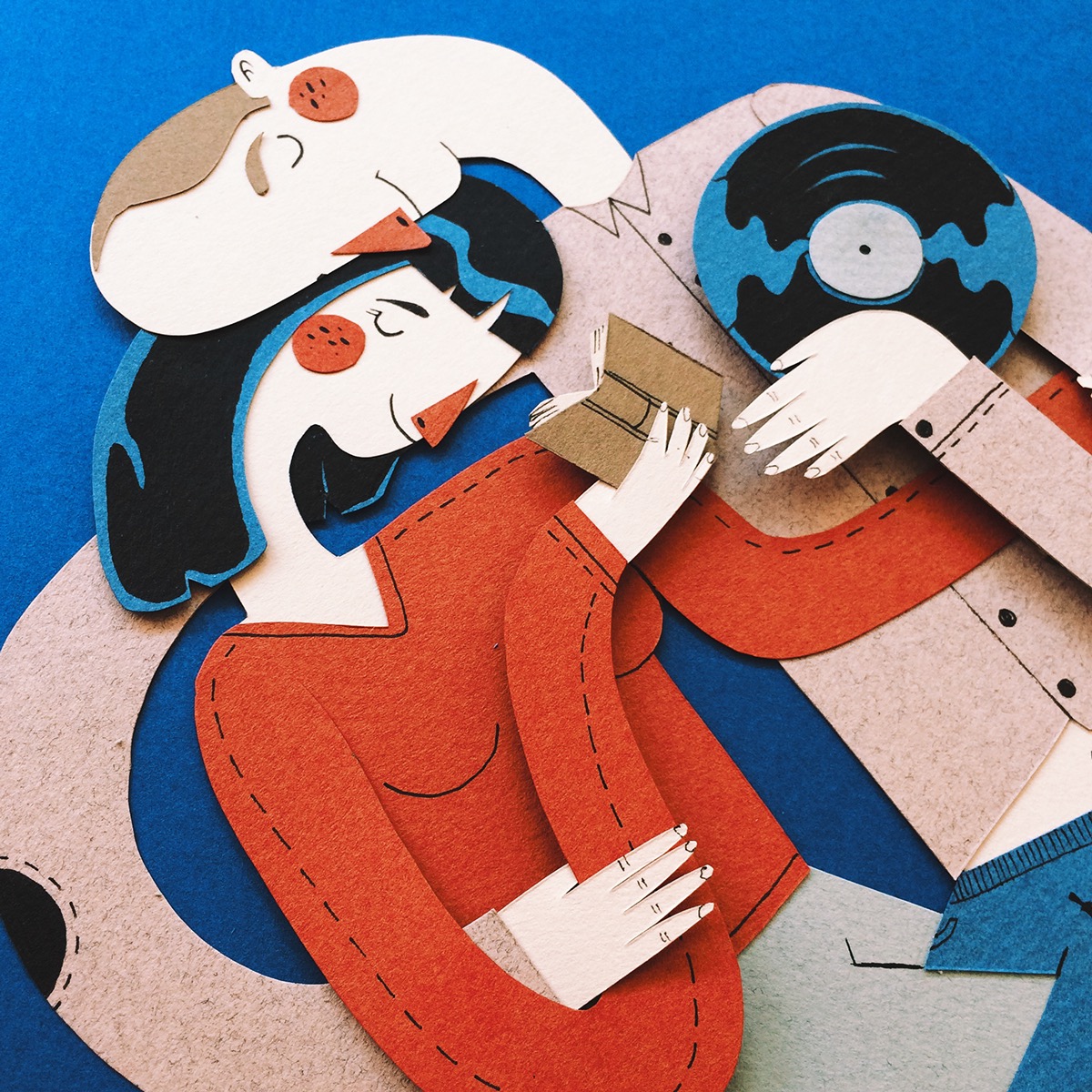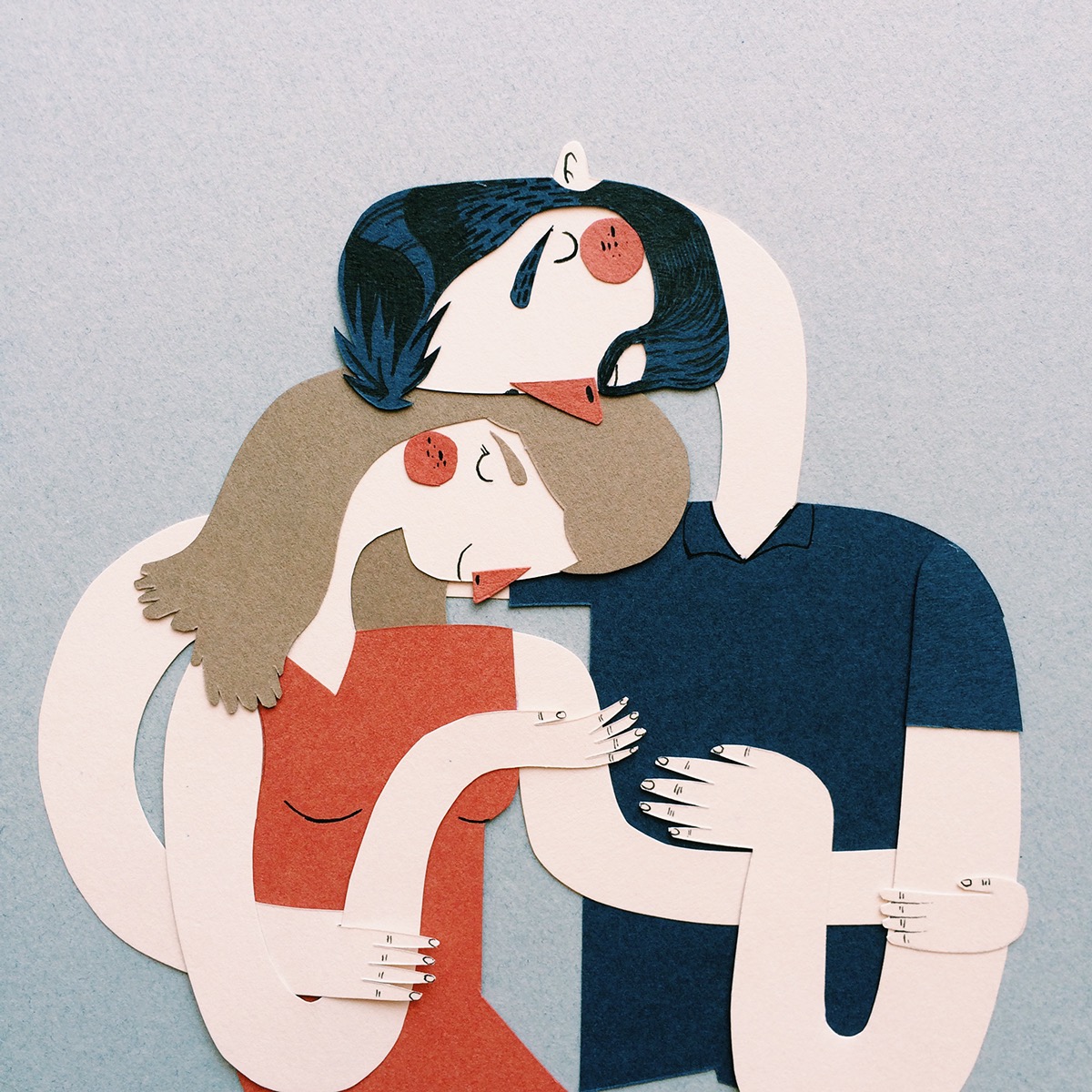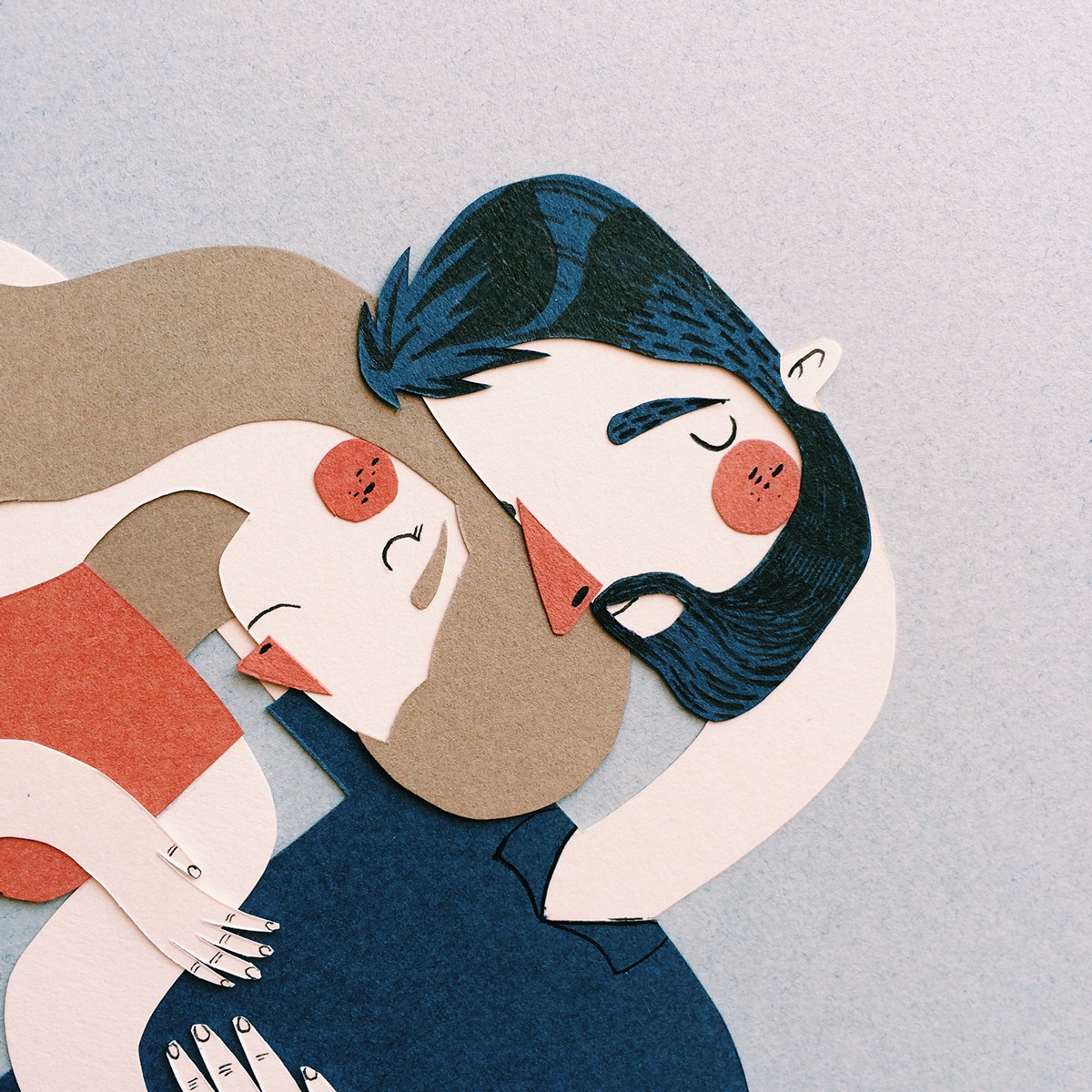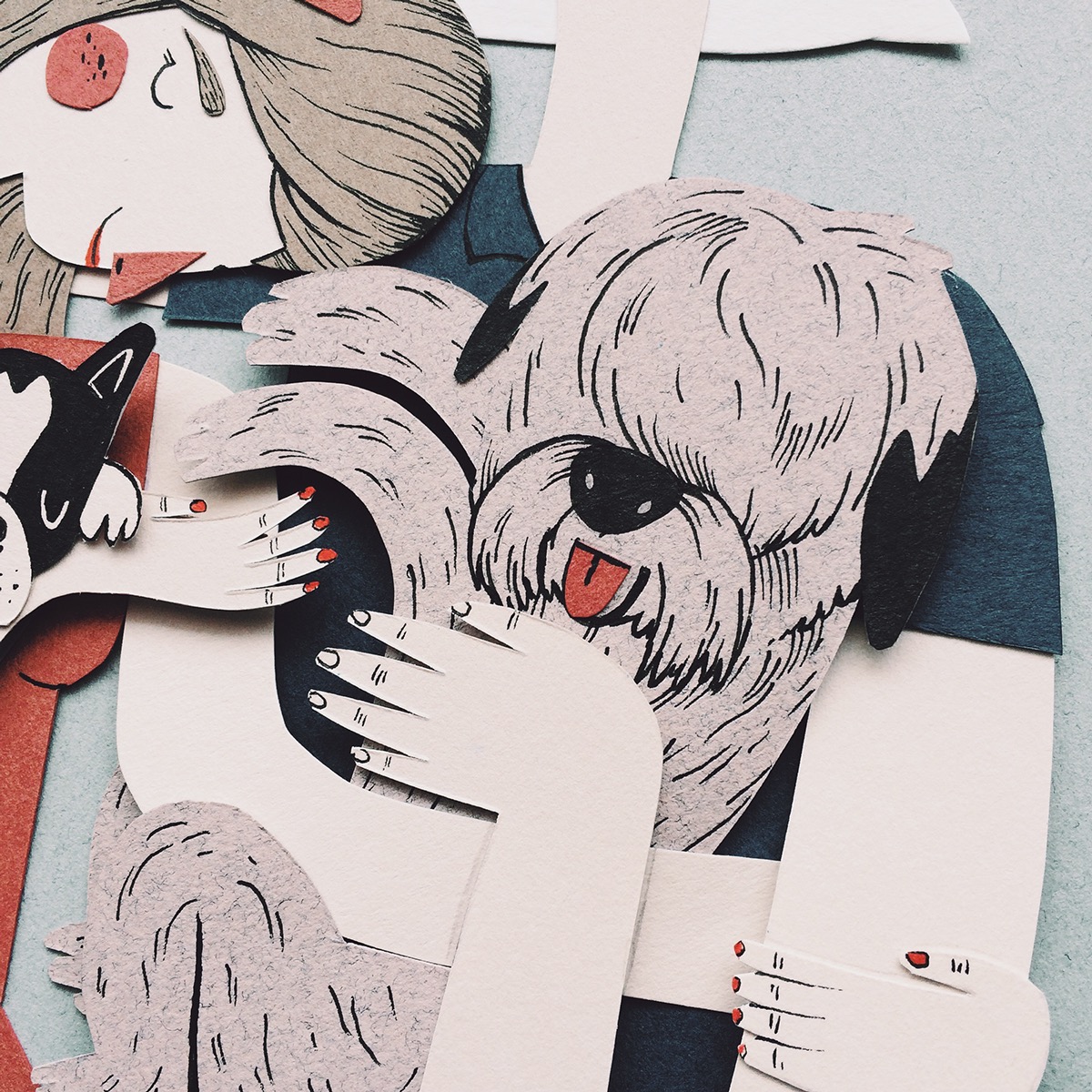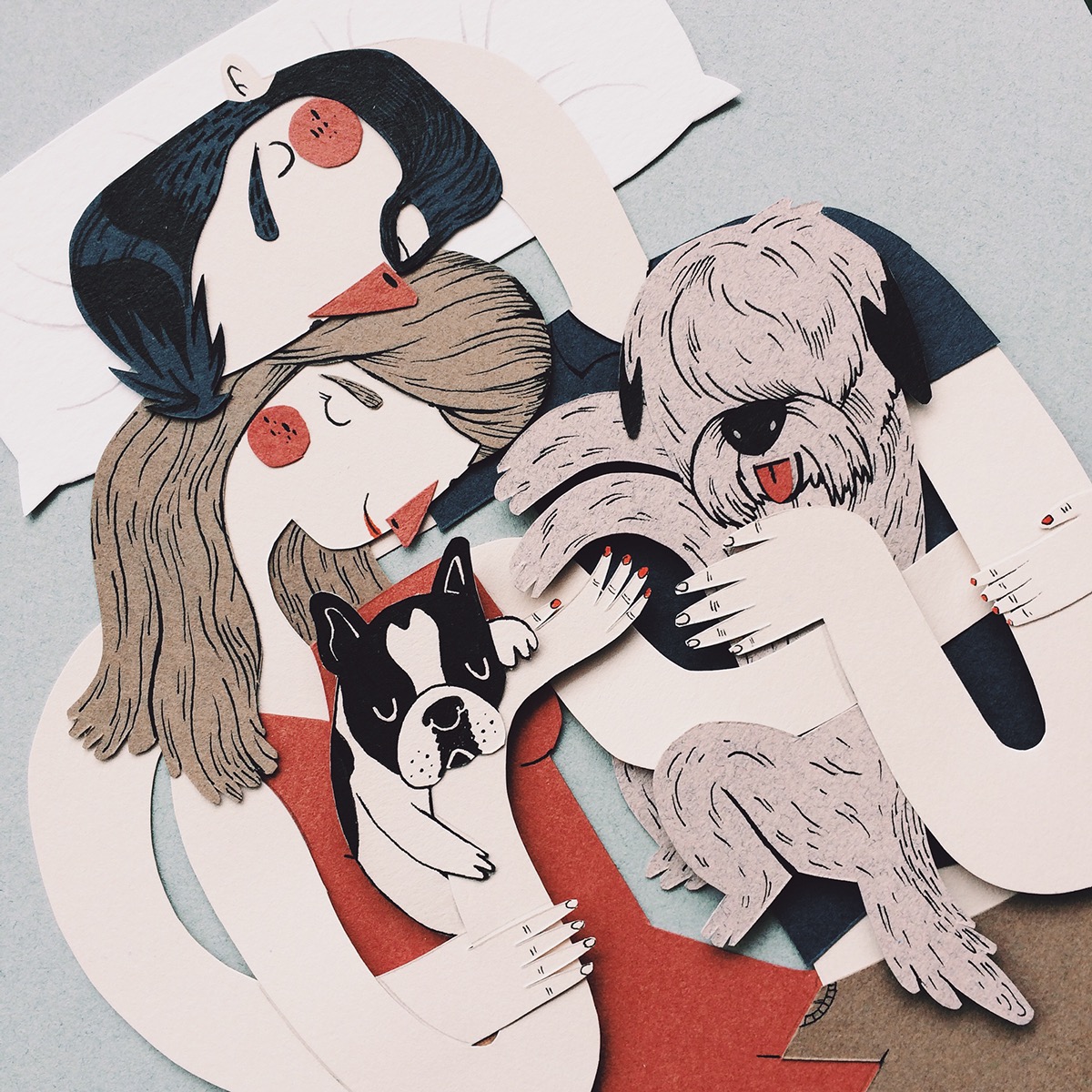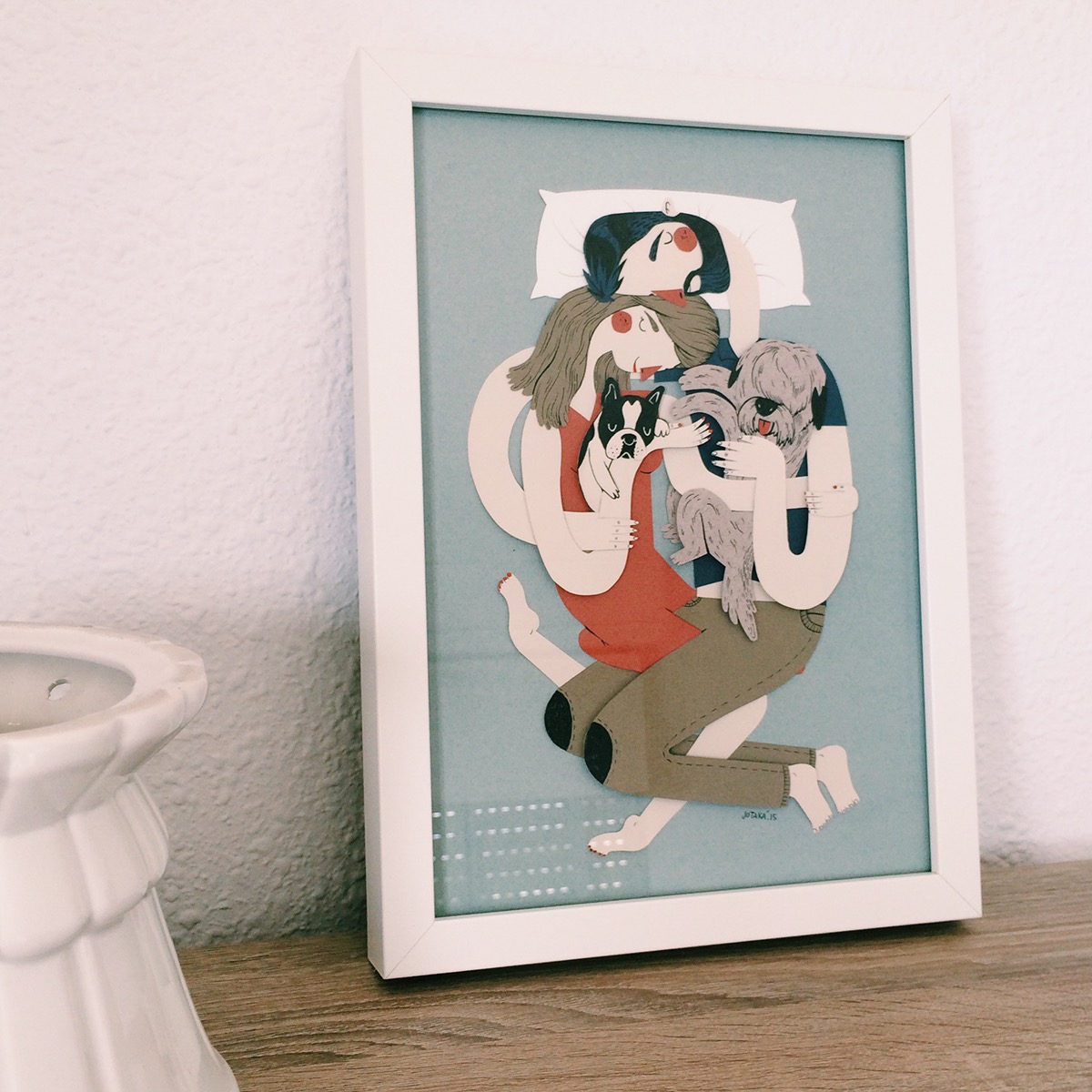 Images © Juan Carlos