Bucharest born, Barcelona based artist Aitch's latest project is a playful approach on the traditional alphabet book. In her book each letter is represented by a fruit or vegetable, depicted as a morph between the fruit's or veggie's shape and the female body – a beautiful tribute to natural diversity.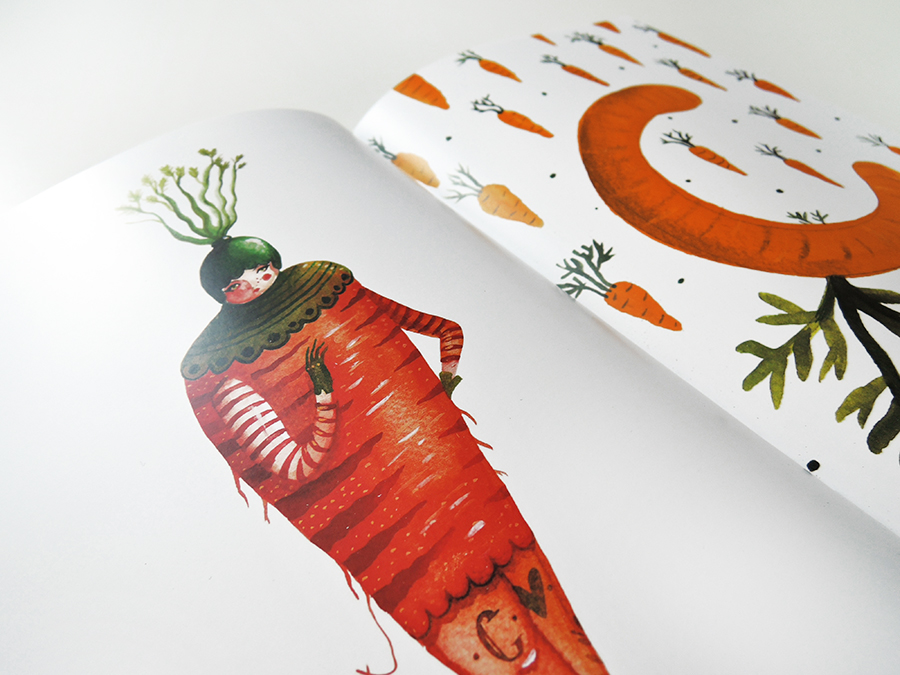 The Veggie Fruit Alphabet book is a collection of 56 joyful and colorful illustrations of the letters of the alphabet paired up with a curvy women fruit and vegetable. Aitch's personal and unique style comes across perfectly in the book, full of hand painted illustrations. The typical Romanian folk style might be Aitch's strong point but the artist knows how to use her abilities to the best. Balancing her work between commercial clients and personal projects, her handy work is always instantly recognisable which is unusual in todays visual world.
If you'd like to own your own copy of the book, click here.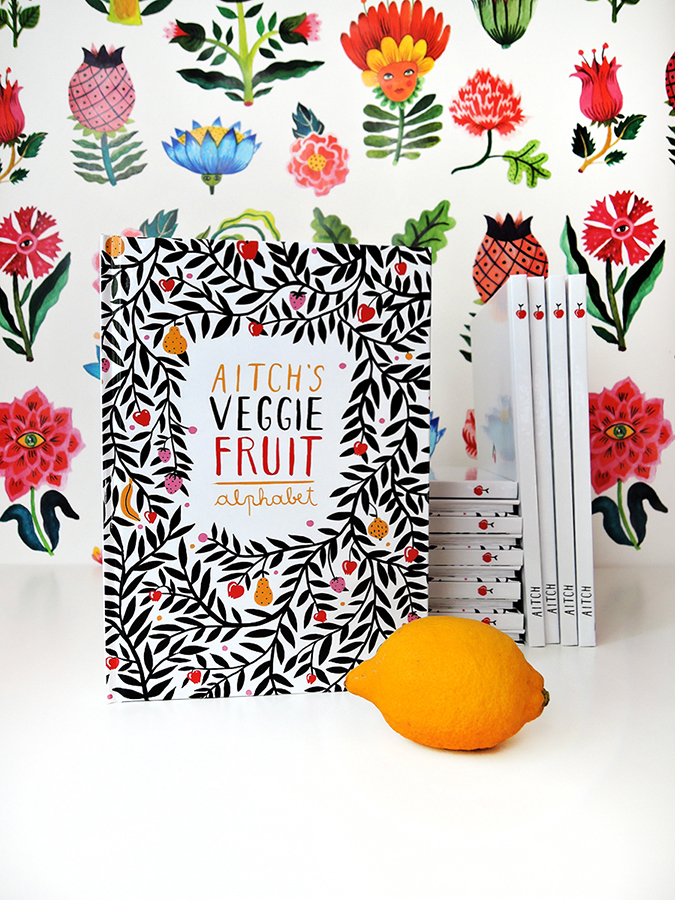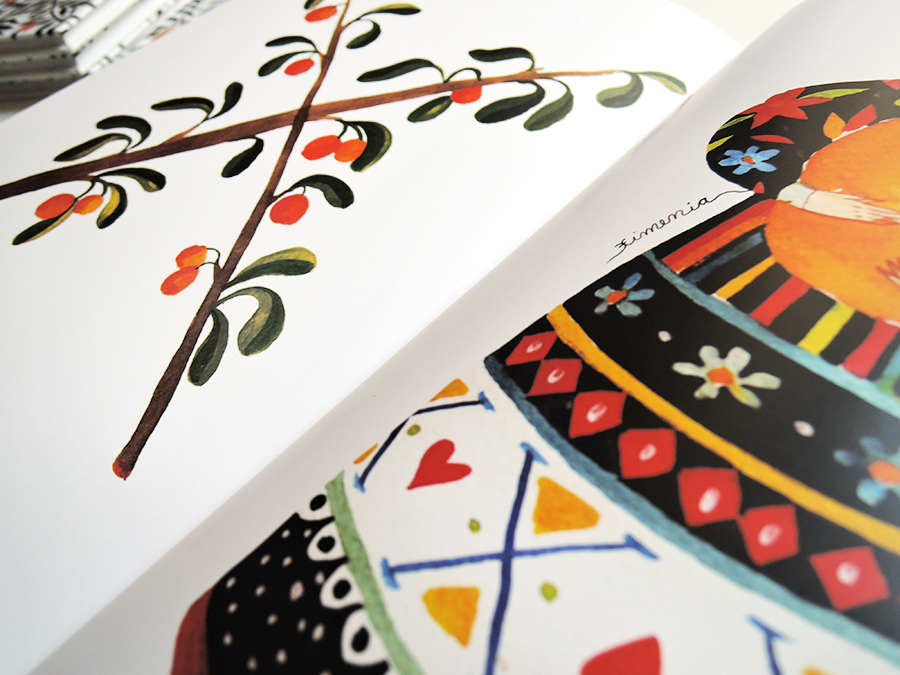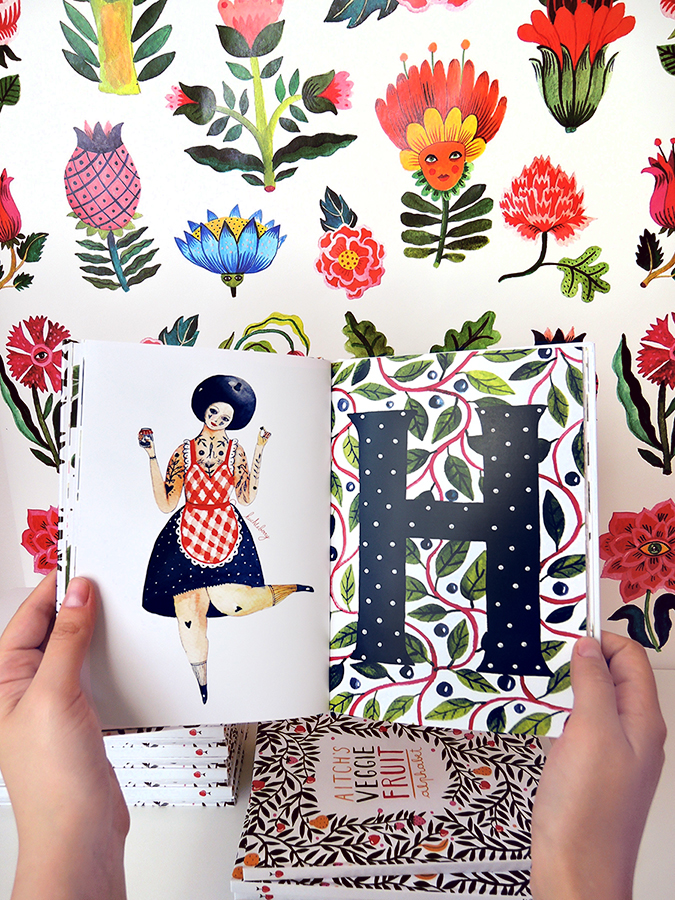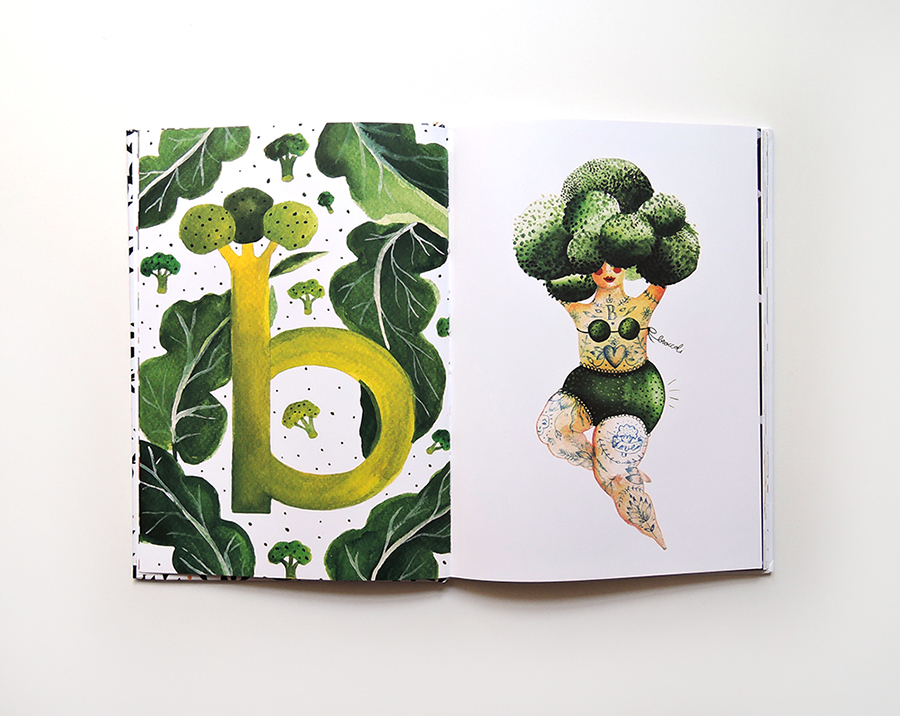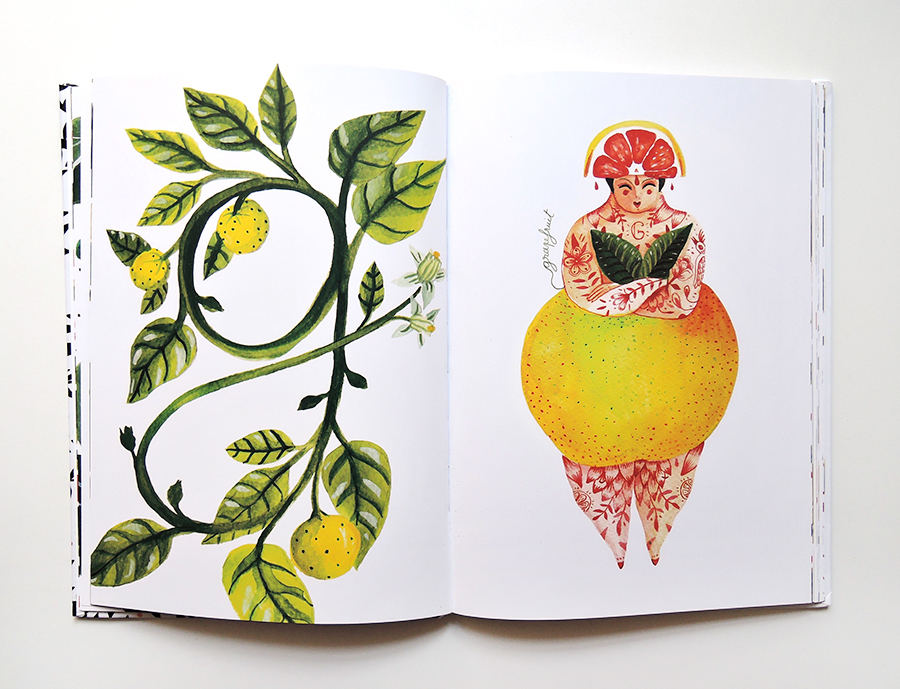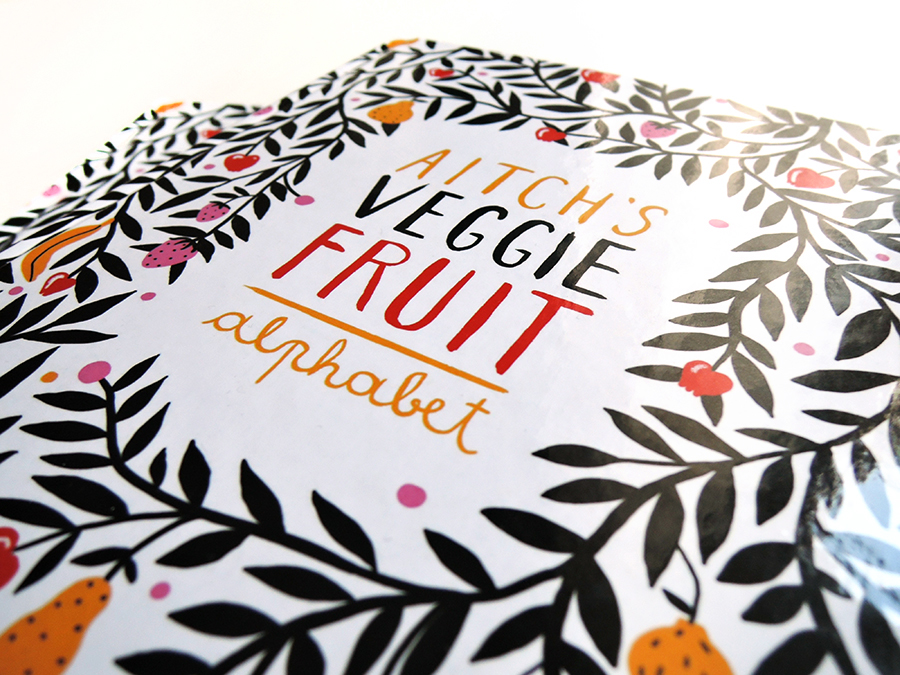 Images © Aitch