This magnificent paper wedding dress was created by two Latvian fashion design students Dana Jasinkevica (20) and Dita Enikova (21) from Art Academy of Latvia. Originally made for a fashion exhibition in the "Centre Gallery" shopping center in Riga and worn by a mannequin, these photos of the dress with a live model prove the surprising but amazing wearability of their paper design. This truly is high fashion, mastered out of paper!
The dress, which is made of over a thousand pieces of paper is titled "Swan in Oil. Before and After". In the fashion exhibition in Riga, the dress was shown in its original form, as a wedding dress. But in these editorial photos taken by Artūrs Kondrāts, the dress was turned into a powerful performance piece by splashing it with black oil. As showcasing the fragile state of a pure white swan demised by a tragedy. The end result is an astonishing and beautiful design that evokes a strong feeling as well as showcases paper, as a material, in a totally new concept.
See below the amazing photographs taken by Artūrs Kondrāts.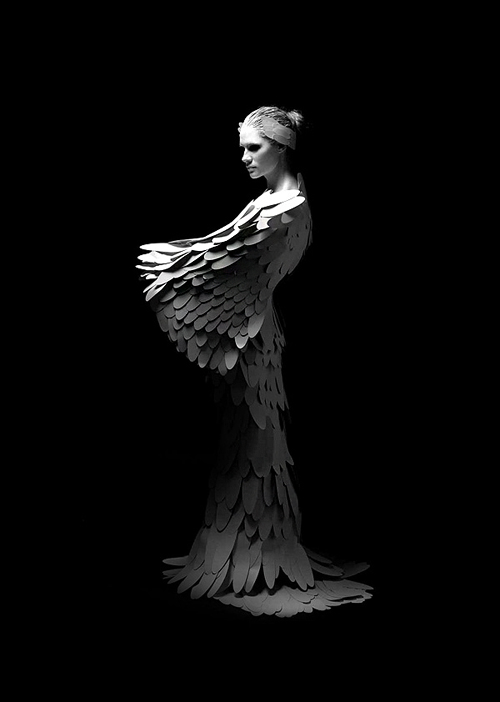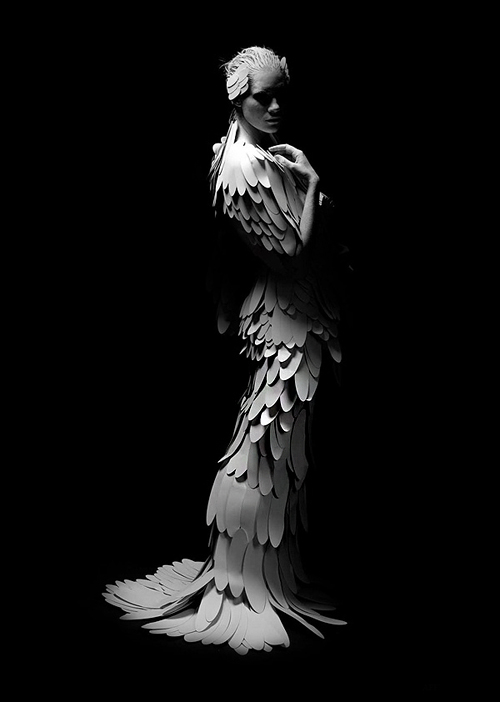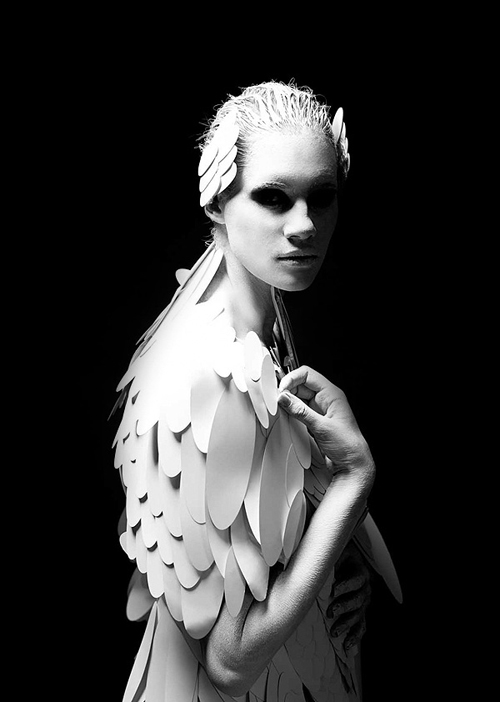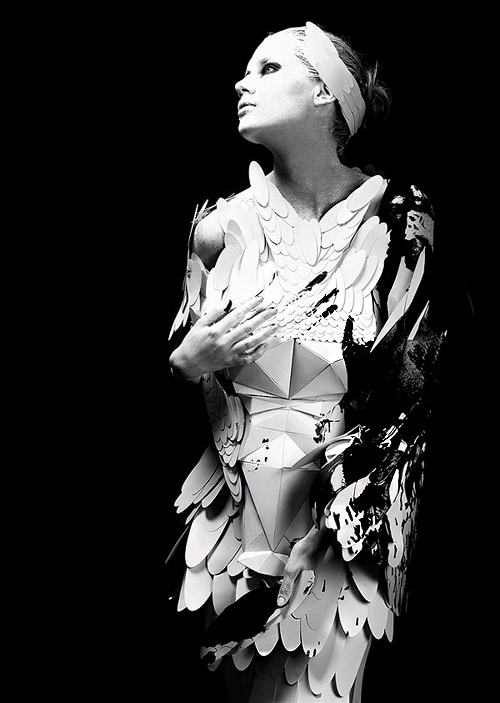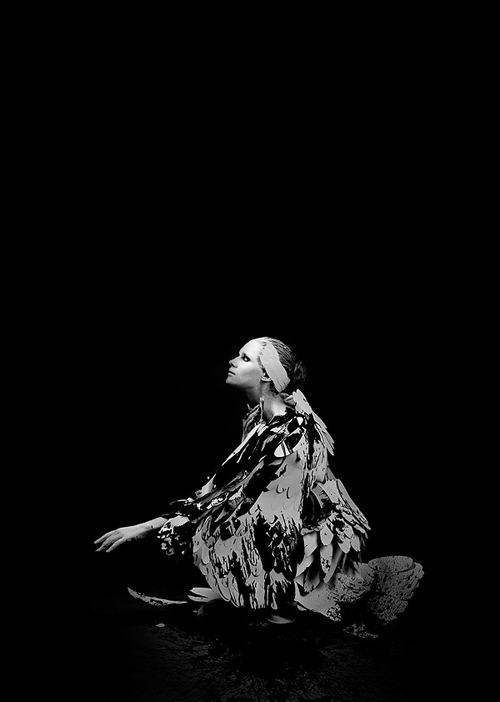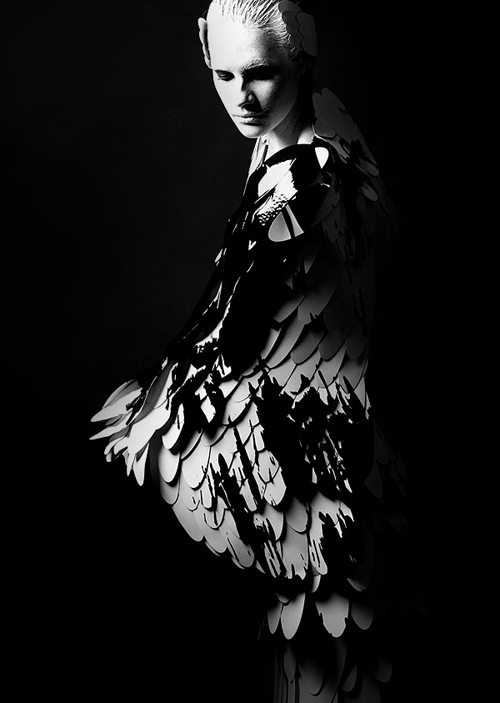 Photos by Artūrs Kondrāts