Fredensborg, Denmark-based designer and paper artist Vicki Zoé has a long background in the design and fashion world. With a degree in product design in the Royal Danish Academy of Fine Art, Zoé has transformed from a jewelry designer to a successful paper artist, who creates poetically elegant pieces, with lace-type structures. Zoé's work includes unique, hand-cut work, as well as more commercial laser-cut productions.  Spanning from collaborations and commission work to more personal pieces, Zoé's work can be seen in exhibitions and fairs.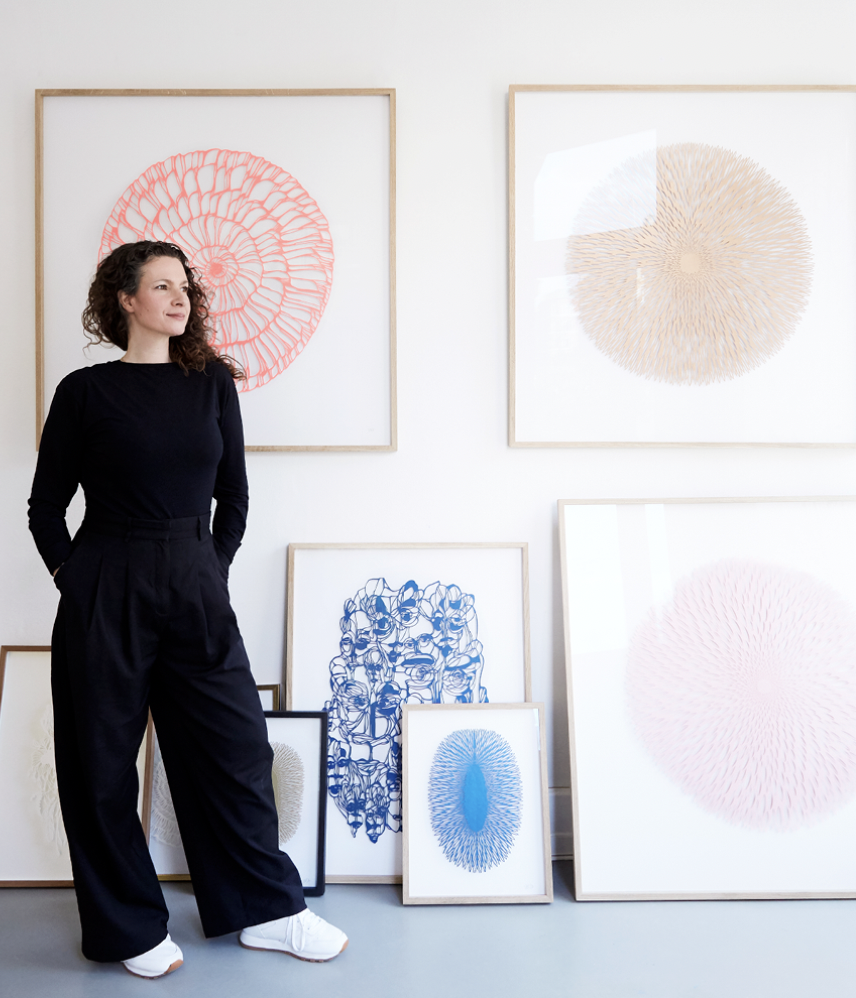 Each paperwork is framed like a true piece of art they are, to let light create shadows through the lace-like structure
Zoé expresses herself through the abstract paper works she cuts into the carefully selected paper. The pieces often take an organic shape or structure, growing from a center nuclear and spanning out into the world like a blooming flower or a delicate coral.
Most of the artist's finished pieces are framed, with two layers of glass so that the paper can be slightly raised from the background, creating shadows depending on where the viewer stands in relation to the image and how the light falls on it. Every detail in the finished piece has been thought of.
My work for working with hand-cut and unique pieces erupts from my passion for storytelling. Most of my unique pieces are cut freehand. Most have a poetic reference to our trip through life and all our different chapters. I often play with shadows, framing my work in a beautiful costume made oak frames and Uv art glass, Vicki Zoé writes of her process. 
If you happen to be in Copenhagen, you can enjoy Vicki Zoé's work in the summer group exhibition Scrambled at the Contemporary Art Gallery kbh Kunst, opening on the 15th of May – but also make sure to follow the artist on Instagram for endless paper art inspiration, or buy a piece of her art here.