Majn Alef Bejs is a book of poems for children that explores the Yiddish alphabet. Written by the last century poet Jehoszue Kaminski, the poems are in Yiddish with translation into Polish. Each spread contains a single letter, a poem, and illustrations by Urszula Palusinska. The book has reached international acknowledgment by winning two prestigious awards this year – the Bologna Ragazzi Award and the more recent ED Award.
Urszula Palusinska, a Polish artist who splits her time between video installations and book design, illustrated the 30 poems the book is compiled of. Majn Alef Bejs is a beautiful, educational and highly culturally valuable book, which no doubt led to its victory at the two prestigious design competitions. The book is a children's book which presents the Hebrew letters of the Yiddish language, of which "alef" and "bejs" are the first two letters. As each letter is taught through a poem by Kaminski, Palusinska created the graphic illustrations, with a simplified color scheme typical to the known Polish poster style. The humorous characters are heartwarming, and even without understanding the text, the book is simply beautiful.
Earlier this year, even to the designer's surprise, Majn Alef Bejs was announced as the 2014 winner of the first prize in the nonfiction category of the Bologna Children's Book Fair winning the Bologna Ragazzi Award. Last month the book won silver at the European Design Awards (ED Awards) in the Book & Editorial Illustration category, and it received a Special Mention in the Ilustrarte2014 competition late last year.
The book is an extraordinary combination of tradition and modern design and was published by the Kraków based Jewish association Czulent. It was given freely to the Jewish children in Poland but never produced commercially. But you can see and read the PDF version here.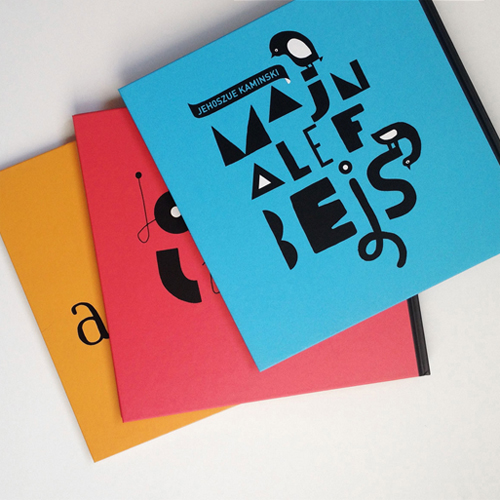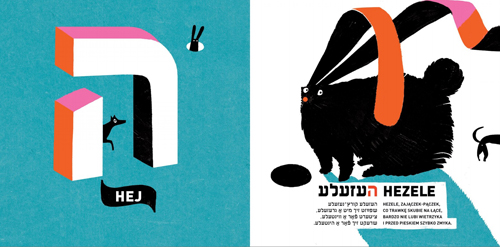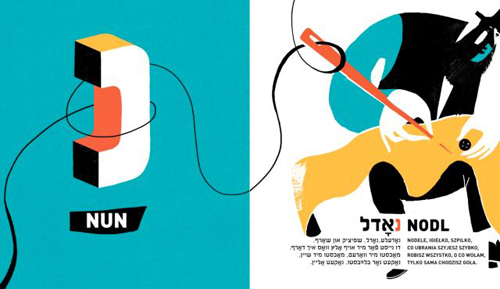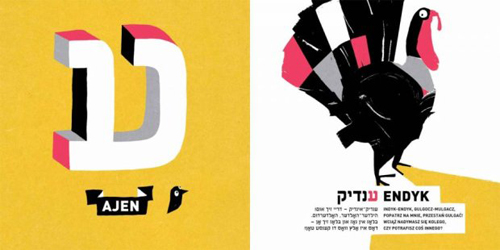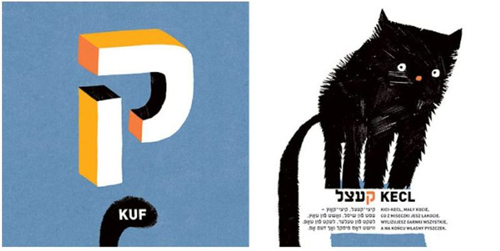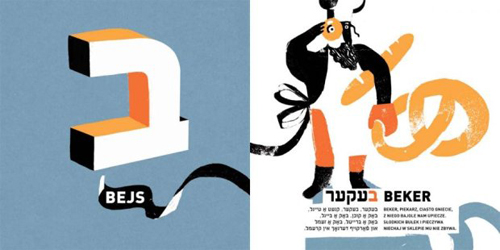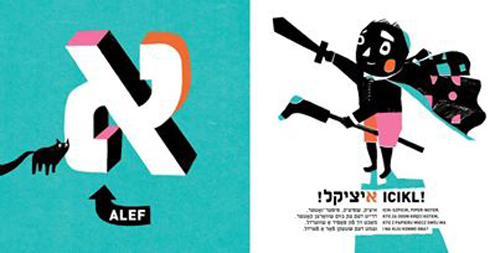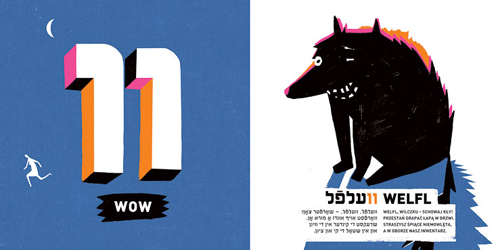 Photos © palusinska.com & culture.pl