Savannah-based American designer and illustrator Bethany Bickley is known for her creative and intricately detailed book sculptures. With over 8 years of experience in working with numerous publications, creating illustrations in various styles, Bickley merges narrative and imagery "to tell a story with impact and purpose. If there are no visuals, I create them."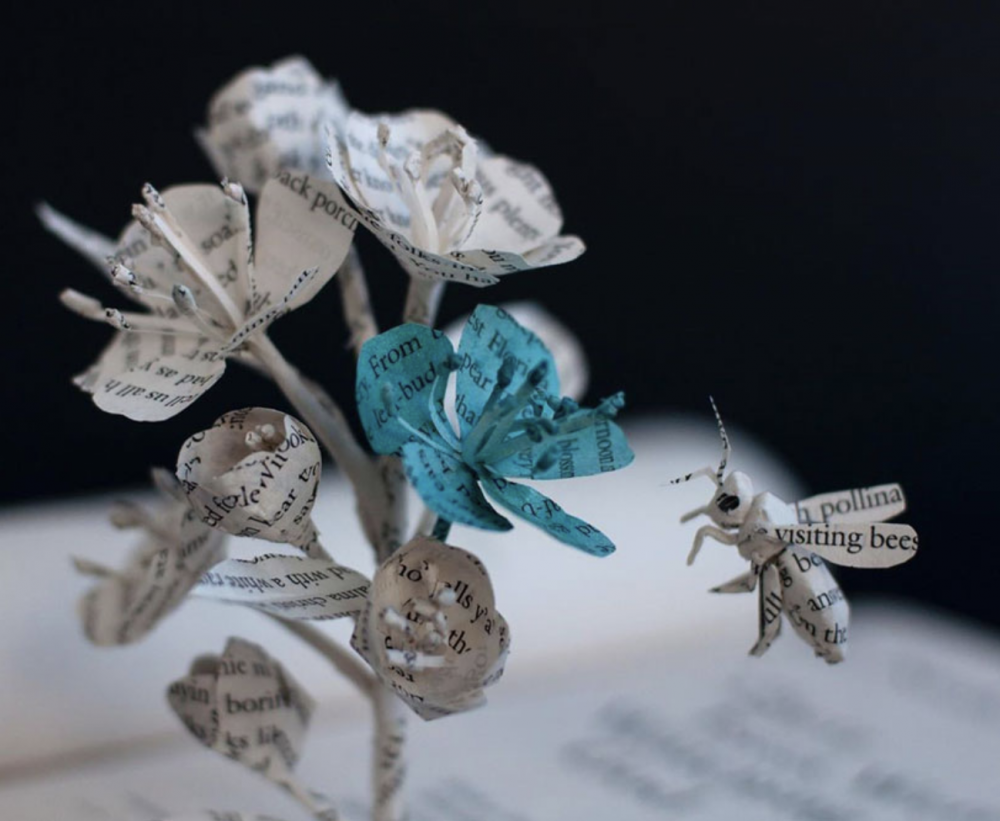 Bringing the narrative of the story alive in visual paper sculpture form by repurposing and manipulating the actual pages of the book
Repurposing the torn-off pages of books, novels, magazines, and other literary works, Bickley builds distinctive paper sculptures in the form of hands, figures, animals, and anything else imaginable – to bring the narrative of the story alive through visual form. Each figurative work serves as a tangible representation of the otherwise imagined story.
The delicate paper sculptures depict either the protagonist of the book in question or showcase the mood or a pivotal scene from the story, in a way the artist sees and feels it. The delicate sculptures feel like a metamorphosis from the previously only physical form of the story, the book, creating a new dimension for the feature in question. Bickley manages to capture the wide emotional arc from sadness and heartbreak to excitement and hopefulness in her work.
To see more of Beckley's book sculptures and to take a peek behind the scenes, follow her on Instagram.