Bla Graphics is Hungarian designer Lilla Bölecz's own illustration and graphic design brand. She created the brightly illustrated visual identity which is full of interesting details and represents her creative style to the tee. The heavily patterned branding shows the designers strengths in color use, typography, and light-hearted touch.
Lilla Bölecz graduated from the KREA Contemporary Arts Institute of Budapest and has worked as a graphic designer since 2012. Running her own Bla Graphics design brand she works in illustration, graphic & packaging design, typography, editorial design, visual identity & branding as well as stationery design.
The branding consists of three designs. The line is drawn logo, the pattern that was created based on the logo and illustrated business cards. The original idea behind the design was to showcase Bölecz's unique illustrations and drawings on six different business cards, to make a strong first impression when handing it to a new contact as well as making them more than just business cards that hold her information. She made them small artworks worth keeping! This is very smart for a new up-and-coming design brand looking for new clients. Each business card doubles as a small work sample.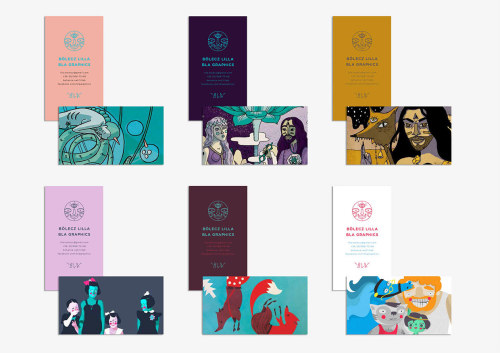 One of Bölecz's strengths lies in her use of color. Even though the spectrum of vivid colors and shades is wide, she manages to match them perfectly, keeping a uniform and cohesive overall look. Mixing multi-colored illustrations with two-toned patterns showcases skill, and sends a bold message to the viewer. Bölecz has a distinctive style, and she isn't afraid to show it.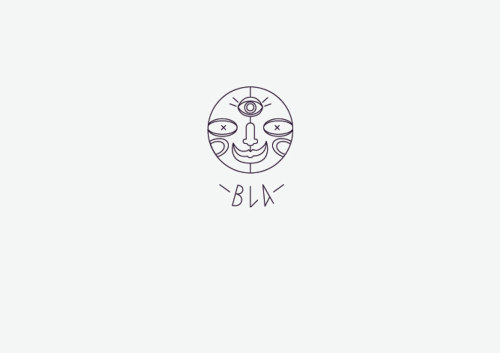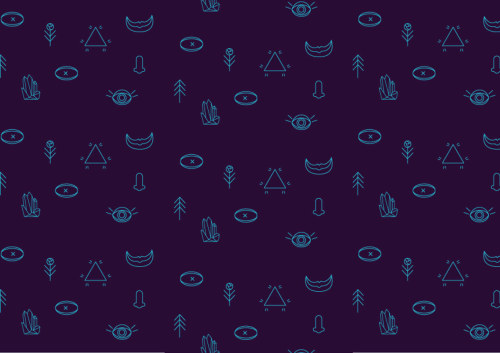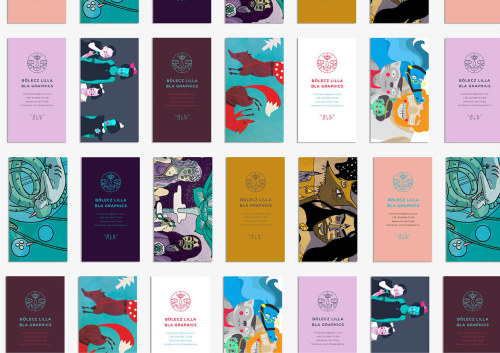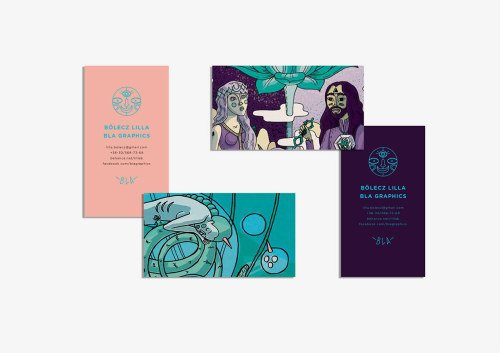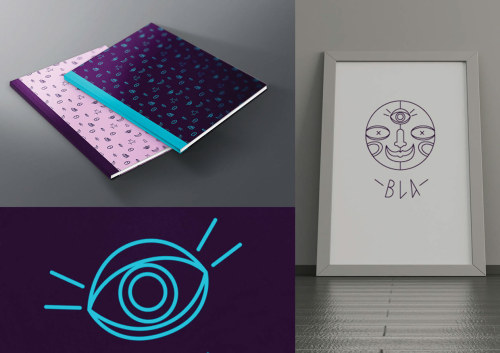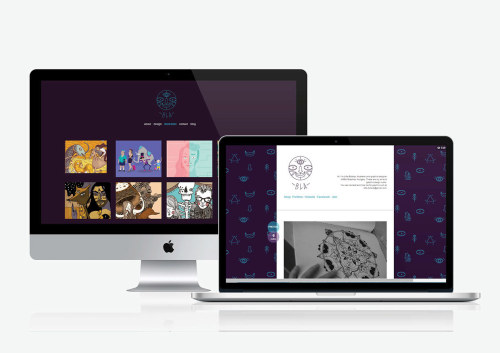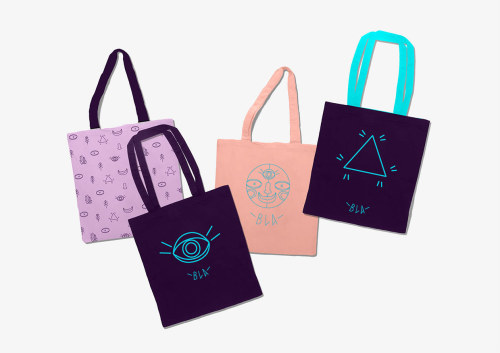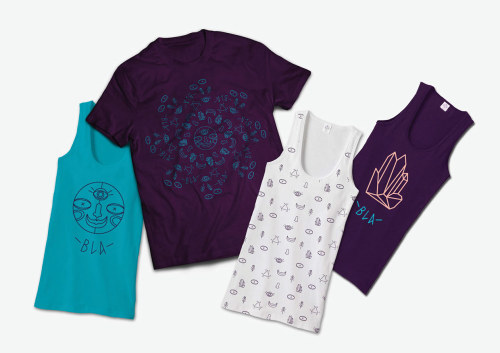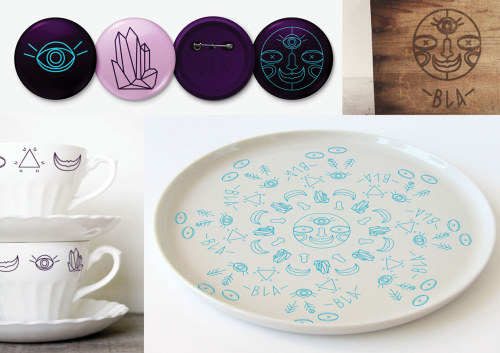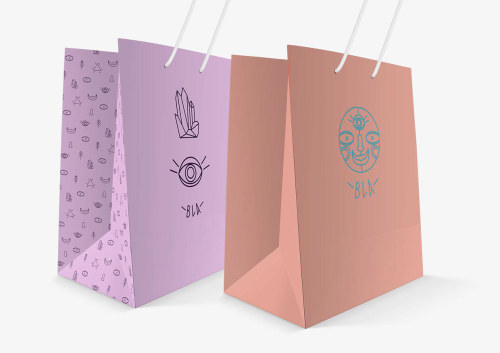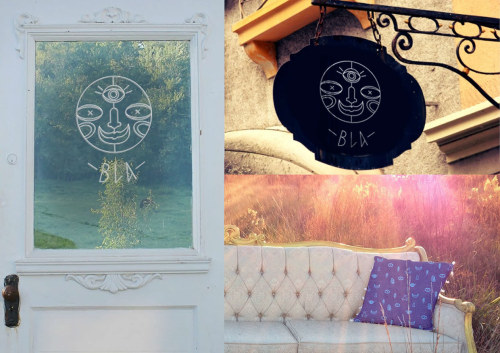 Photos via Lilla Bölecz