There is a strong connection between branding and product design, but few companies realize this.  Most entrepreneurs know the significance of a well-designed product but not many know that a good product will not be effective in attracting the intended demographic if it is not sold in a carefully designed package. Some small businesses do not invest in packaging altogether and in the process, fail to establish a brand.
A generic brand that does not have a unique logo and professional packaging always struggles to grow. On the other hand, a business that is designed attractive packaging, uses their logo on the packaging elements, is able to capitalize on the memorability factor and builds a name for itself in the market. 
If you want to take your product packaging to the next level with quality packaging, following tips can help:
1. Start with the Logo
Logo is integral to packaging. It does not matter what kind of products you are selling; you need to use a high-quality and attractive company logo on all the packaging. If you do not have a logo already, you can get it made by a professional logo designer. This is the optimal way to acquire a professional, unique logo tailored to your brand and company needs. However, if you have a small budget, you can create a decent logo yourself by using a logo generator. There is a variety of AI logo generators online that you can use to create premium logos that aptly reflect your brand personality. These programs are easy to use, affordable, and can create unique logos in a matter of minutes.
2. Give Your Product a Persona
Do not think of your product as just a lifeless entity. Think of it as a person who has a personality, a unique character that makes it special. By giving your product a charming persona, you can create an appropriate packaging for it and market your brand to a wide demographic that is attracted to the packaging design. If done carefully, your product's packaging can augment your branding efforts. If you need ideas, you check out how some luxurious spirit brands came up with creative bottle packaging designs.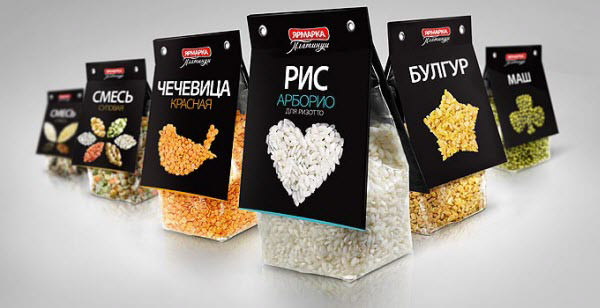 3. Keep it Simple
Many entrepreneurs, when they try to make their product unique and appealing, tend to over-design the packaging. This is a wrong approach because believe it or not, simplicity is the most powerful branding principle.
Sometimes, elaborate, and complex product designs do well and help in sales. However, that is seldom the case. Simple and clear product design concepts are usually more effective and help the buyers understand what the product's all about.
4. Maintain Consistency
Everything that is related to your brand, must be consistent with your brand book. This brand book comprises different elements including logo, color palette, fonts, brand voice, etc.
Not only your product packaging must include your company logo, but it should use the fonts, colors, slogan, etc. that are consistent with your brand book. Remember, consistency is the key to successful branding and all successful brands, both big and small, must apply this principle for success.
5. Put Your Thinking Cap on
Creativity is important in branding, and it is important in product design too. A good way to stand out from the competition is to use packaging that is different from what your rivals are using. There are many ideas to draw inspiration from- tea bags that are packaged as t-shirts in tiny hangers, honey bottle that is hexagonal in shape, paintbrushes embedded in cardboard faces to appear as moustaches, etc.
Final remarks
Product design is integral to branding. You cannot call your brand complete unless you have included packaging in the plan. Remember, we are living in a time when the average consumer is spoilt for choices. If you want to make it easy for the people to recognize your brand, then do not just invest in product design, but also pay attention to the packaging you are selling the product in.