Ecological values and sustainability are important and necessary topics for companies and brands to consider in all aspects of their business. And the need to convey these values and mindsets to their customers is growing in importance as we speak. Consumers are becoming more aware of the impact of their own choices, as well as the company's responsibilities towards building a better tomorrow. 
Billa, a well-known Austrian supermarket chain that operates in Central, Eastern, and Southeastern Europe, with offices also in the Czech Republic, is aware and conscious of its responsibilities to the environment and general well-being – and it does what it can to relate this message to its customers as well. One way it does this is through thoughtful marketing material such as brochures.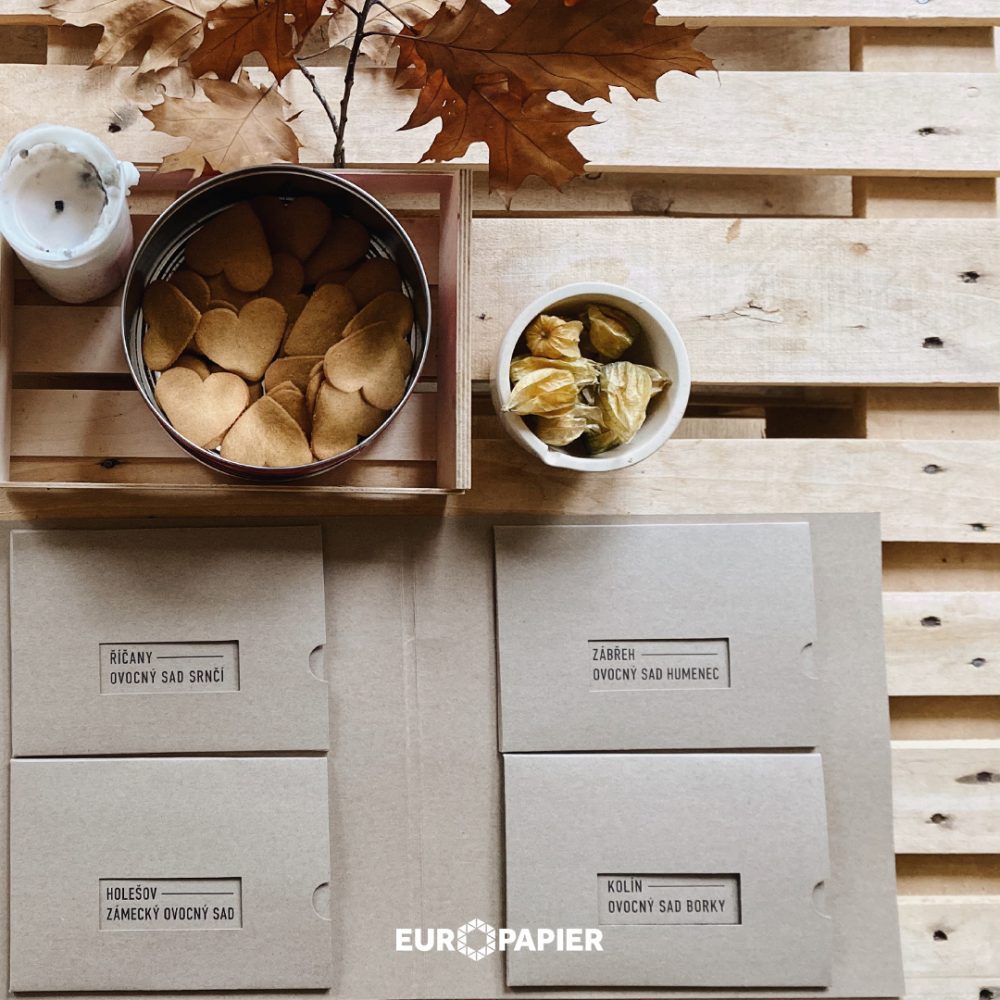 Educating customers and spreading the word on the brand's sustainability-focused mindset with brochures printed on SH Recycling
With the newly designed and circulated brochure Billa aims to showcase city-goers and business offices in central city areas in the Czech Republic, where the brand is planning on opening new shops, about the brand's sustainability-focused mindset which includes a wide range of bioproducts and more. 
Billa began the process of realizing promotional packages that would best convey the brand's sustainability mindset and ecological values to its new potential customers. After careful planning, they decided on utilizing SH Recycling, a premium paper made from 100% recycled fibers, which would not only impress with its unique and contemporary greyish-brown shade and rough surface texture but the ability to convey the message with ease and in style. The mentioned characteristics made SH Recycling the ideal choice, as Billa fell in love with the paper's natural look, which is similar to wood, as well as its organic feel which relates to eco-friendliness and sustainability. 
The final result was a printed brochure package for Billa with a unique design that folds open, revealing inside four containers with small booklets. The small books contain information about the newly opened stores. At the moment, one shop is open, followed closely by the next three. 
The SH Recycling paper (440 gsm in color brown/brown (B15) for the brochures covers and 350 gsm in same color for inside books) is exclusively available at Europapier Group.