Since 1970, every year on April 22th we celebrate Earth Day, marking the anniversary of the environmental movement. Originally started in the US, where 20 million Americans took to the streets to demonstrate against the impacts of 150 years of industrial development, by the 1990's Earth Day had become a global movement, celebrated in over 141 countries. Today, half a century later, Earth Day is recognized as the largest observance worldwide, joined in by 1 billion people every year, as the occasion to change human behavior for the better while creating global, national or local policy changes.
Changes to our relationship with plastic
Plastic took a rise in the 1960s and over the next decades through industry advocacy and cost cutting measures, it became 80% of the market source of type of bags offered by supermarkets. Nowadays, it's not just plastic bags, but food packaging which can be found in fruit & vegetable sections, beverage packaging, cosmetic & beauty packaging and even the online deliveries which are brought to your doorstep are wrapped in plastic or have plastic protective bubbles. This huge quantity of plastic inevitably spills into oceans all around the world, impacting ocean life, hurting mammals and fish which live there in cruel ways, and ultimately contaminates the food which humans source from oceans.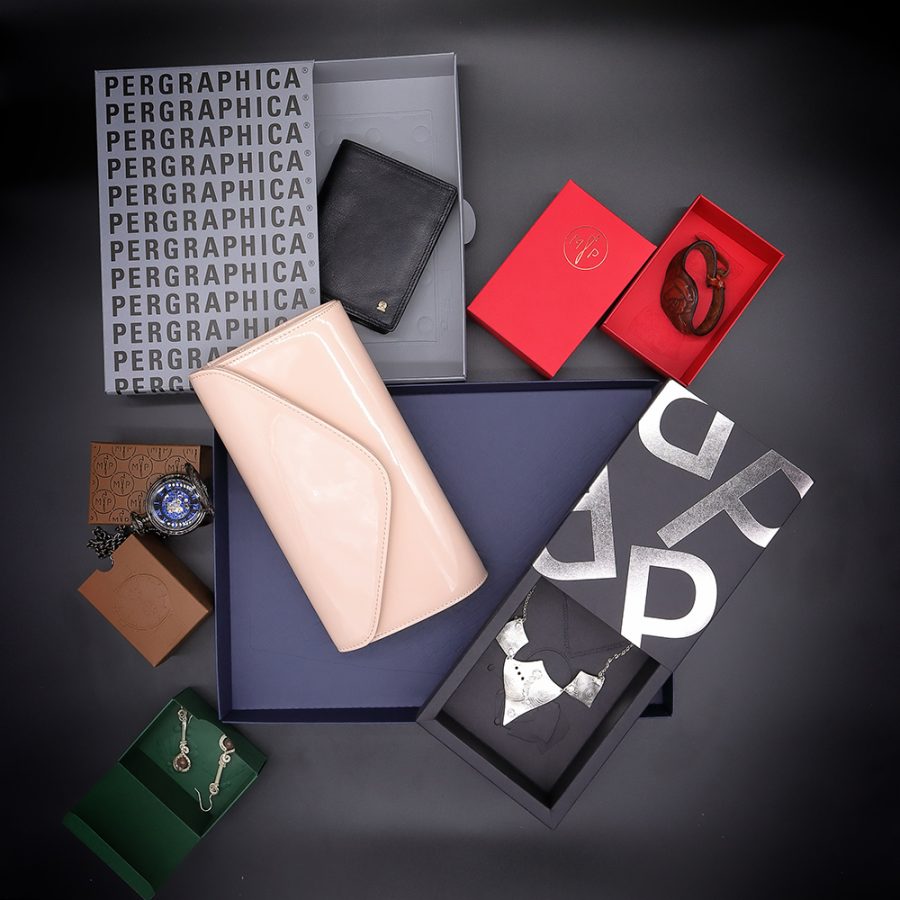 Cutting down excess plastic on packaging has been and will continue to be the biggest sustainability trend over the next decade, with big impact on both business and consumers. With the occasion of Earth Day, since we are design & paper enthusiasts, we thought we would bring into question our relationship with plastic and how we could look for alternative sustainable packaging designs and solutions for a greener world.
Pergraphica® Colours and the Wow Box – Packaging by emotion and added value
The paper makers at Mondi are experts when it comes to using packaging as a marketing channel and as a means of communication, by providing a visual and haptic experience. They understand that aside from protecting products throughout their journey, packaging has to gain attraction and add value and emotion to a brand. Their research shows that 90.000 people search for unboxing videos every month, proving that through quality packaging we feel the same emotions when opening a surprise gift – even though we know what we are getting.
Pergraphica® White Design – now also in 400 g/m2– and Pergraphica® Colours including Infinite Black target luxury applications for cosmetics, jewelry, perfumes, champagnes and boutique bags which Mondi has showcased via the "Wow Box". This contains six individual boxes, which come together, each demonstrating different finishing techniques important for key luxury packaging: Hot foil, Laser cutting, Blind embossing, Micro embossing, Gloss foil embossing and Multi-level embossing. What's more, the packaging also illustrate include Braille embossing to meet inclusivity policies, legal requirements and end consumer needs.
Produced without carbon dyes, Pergraphica® Infinite Black is designed for dry food contact and stands out among black papers on the market due to its' excellent colourfastness – meaning for instance clothes packed in a black shopping bag will not be tarnished.
Lahnur® – twice as strong as normal paper and 100% recyclable
The German paper makers at Lahnpaper, which are known for their durable high-quality specialty papers and nonwovens have been researching a way to bring together two previously opposite characteristics: durability and recyclability. After years of looking into the flawless recipe, this year they have launched Lahnur® on the market: a unique print medium which is 100% more resistant than paper, recyclable and biodegradable and certified for direct food contact. With its unique haptic features, this new quality is weatherproof and loves further processing techniques, such as grooving, creasing and folding, making the possibilities of application practically endless. Gentle on nature, Lahnur® is created from over 80% renewable raw materials and could be a eco-friendly solution to food tags, plant tags, menu cards or any product brand who values the environment and requires extra strength.
Refit – revolutionary up-cycling paper made with cotton and wool fibers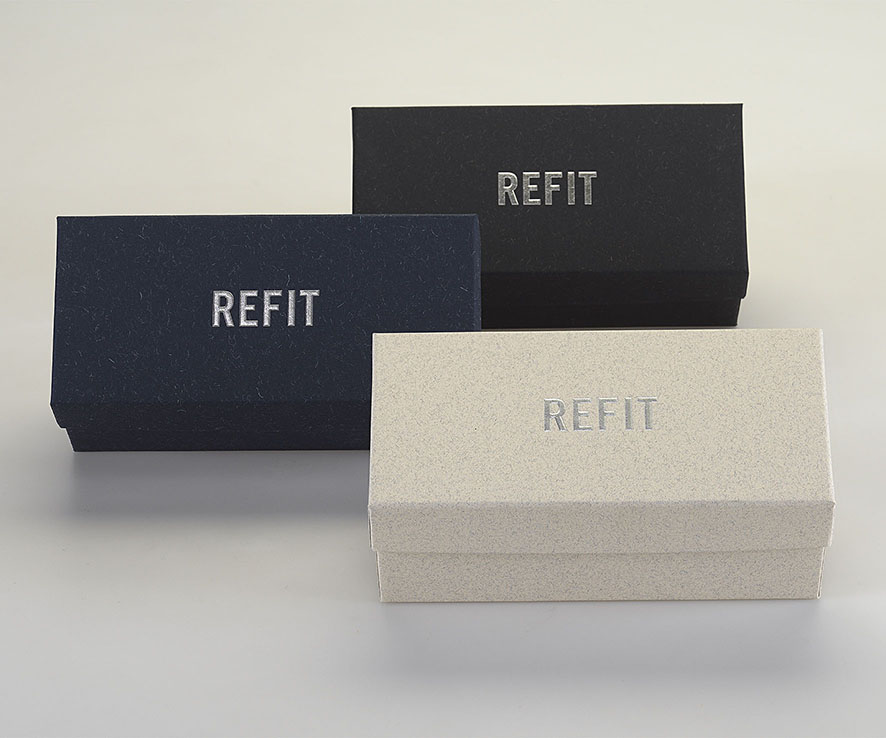 Favini, a pioneer in up-cycling papers and boards for over 30 years has recently launched Refit, an assortment made out of cotton and wool fibers. The Italian paper makers use waste products from wool and cotton textile manufacturing processes, which often remain as fluff residue on the side of the machine. After a special treatment, these are then introduced into the pulp from which Refit is made.
Due to the innovative content of wool and cotton fibers, the result of the industrial symbiosis between the textile and paper world, Refit is the ideal paper for the fashion and luxury packaging sector. The residues of wool and cotton are visible on the surface and give a unique appearance. On a tactile level, the wool contained in REFIT WOOL teases the fingertips with a distinctive roughness of the line, while the cotton gives a soft touch to REFIT COTTON.
Micro-Pack – the transparent barrier
Reflex has been producing their transparent papers line for years. But with the new development of Micro-Pack, they are now in a position to offer food-grade paper products – equipped with the internationally required barrier against mineral oil or flavors. Micro-Pack is a recyclable and compostable transparent paper made from pure, FSC Certified fiber-based raw materials with a unique fiber preparation which has exceptional barrier properties. The barrier effect occurs exclusively through natural compression and protects against grease sealing in the aroma and oxygen. Can you imagine using transparent paper when wrapping a bag of chips, instead of plastic? The high aroma density and the absolute taste and smell neutrality enables the use of Micro Pack as packaging material for dry and greasy foods. Moreover, even cosmetics retain their scents for longer due to the tight seal.
So there you are, just a few of the many examples on how to use paper and board as a green packaging solution – and there are many more out there!
By demanding more from the brands we use, we as consumers can make companies examine their sustainability policy and include more and more recyclable materials into packaging, cutting down on plastic use. Celebrate Earth Day and don't forget to examine your own relationship with plastic!