Looking for the perfect holiday gift? We've collected a veritable feast of paper design objects from notebooks to home decor. Anything and everything in our Gift Guide is made of high-quality paper by talented designers and is guaranteed to bring a smile to any paper lover's face.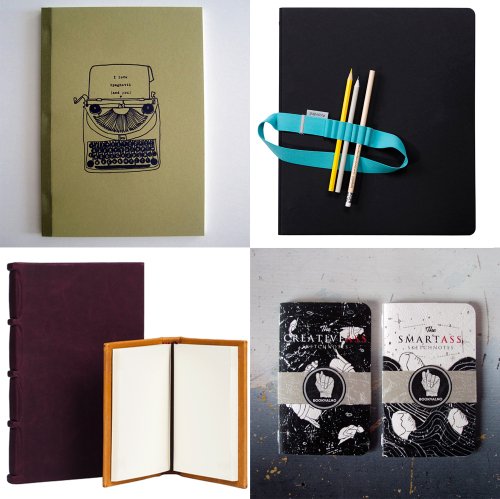 1. Noto S#2 notebook with a handmade cover by Paper Republic. 2. Extinct notebook Collection by Absoloot Letterpess. . 3. Notebook with flexible binding by Moduletto 4. Rainbow notebook by Papier Tigre. 5. Note & Sketchbook "I love Spaghetti (and you)" ribbon bound by Carissimo Letterpress. 6. 4 Ring binder made from two-tones cardboard by Papelote 7. Full Leather bound journal by Bomo Art. 8. Smart Ass notebook by Bookvalno.

1. Alle paper tote bag by Uashmama. 2.Minimalistic lampshades made from waste paper by PAPA Lamps  3. Black & white cow head made of paper by Paper Sculpture 4. Large metallic paper bag by Uashmama. 5. Moth Paper origami lampshade in gradient pink by Studio Snowpuppe. 6. Paper Deer head by FOLD IT 7. Layers of Need poster by Side Effects Print 8. Paper vase cover by Papap Haykoop & Tiny Miracles foundation. 9. Inflatable paper Bag Armchair by Malafor 10. The Tri-zip pre-folded wall boxes by Paper Tigre.