It's the furniture week at Design & Paper: meet the Black Paper 37 Chair! As the name states, the Black Paper 37 Chair  consists of 37 layers of paper and cardboard. It's designed by Vadim Kibardin, a Russian designer, and manufactured in Czech Republic. The chair is a result of multiple experiments with various materials and an exploration of the co-existence of "Chaos and Sequence".
The Black Paper 37 chair is a perfect example of the strengths and modifiability of paper as a material. The feeling of lightness and movement Kibardin has managed to capture in his design is the strong point of the chair. The armchair is made of 37 layers of paper and 20 supportive pieces of gofer cardboard. The final functional surface is formed by arranging layers of paper one by one to achieve the required height on the chair.
"Simple paper not only possesses high constructional characteristics but can also dazzle through the beauty of its contours. The distinctive texture of the chairs' overlay encourages a dialog with the user, where a distinctly personalized form of the chair can be created by rumpling and chopping paper layers," explains Vadim Kibardin.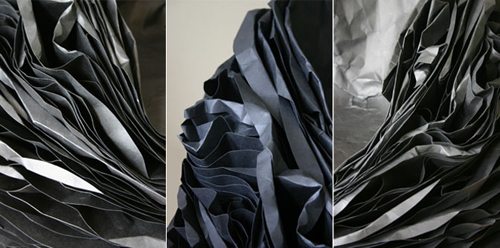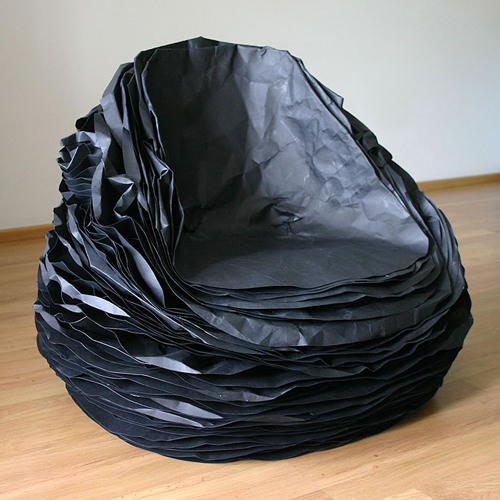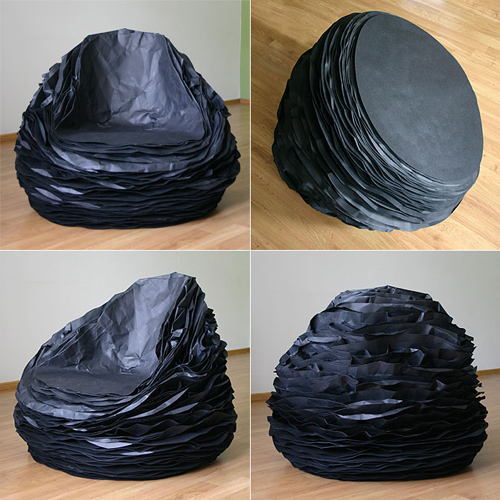 Vadim Kibardin, a native Russian, works at his own design studio KIBARDINDESIGN in Prague. His designs have won several awards, including the Reddot design award. If you are interested in buying the Black Paper 37 Chair visit the studio's webshop.
We, for our part, love Vadim Kibardin's multilayered paper chair – it would fit perfectly to our office 🙂 What do you think?
Photo courtesy of Kibardin Design.