There is something to be said about having a good drink after a rough day – it can feel like a cure for your soul. This idea inspired Bar Pharma in Budapest where herbs, spices, and spirits are blended into fabulous cocktails. Eszter Laki (who else) and Zsófi Dobos translated this concept into a  branding and interior design reminiscent of old pharmacies and chemistry laboratories.
Bar Pharma has two logos, a long version and a short version consisting of the initials pH – already one first hint at the chemistry inspired branding. A quick look around the bar reveals beautiful hand-drawn illustrations of spices and fruits such as nutmeg, vanilla, papaya decorating the walls, a spirits menu that looks like a periodic system and peculiar Japanese plants called kokedama hanging from the ceiling. The rest of the very small place is kept in rather muted colors and dimly lit by vintage light bulbs.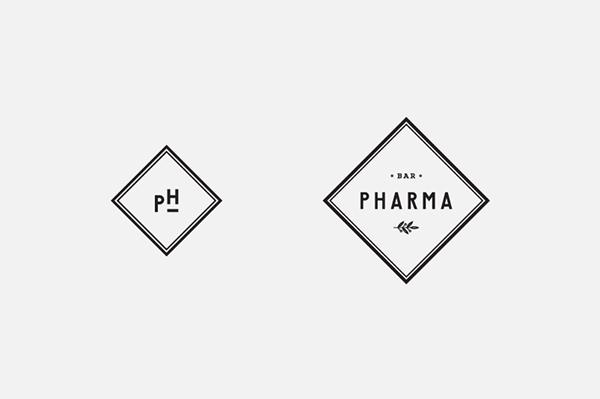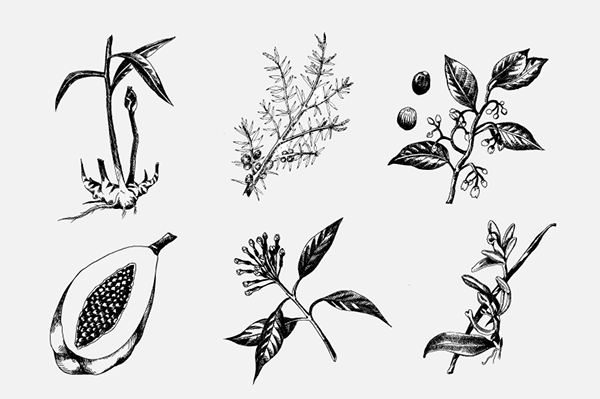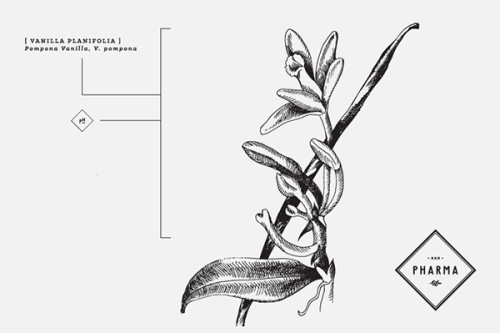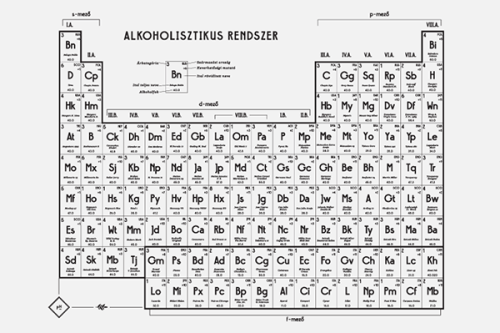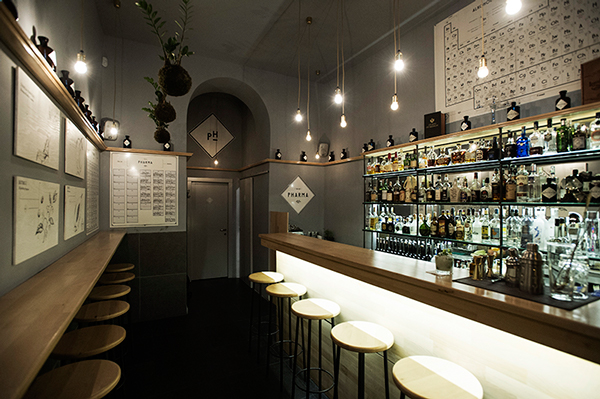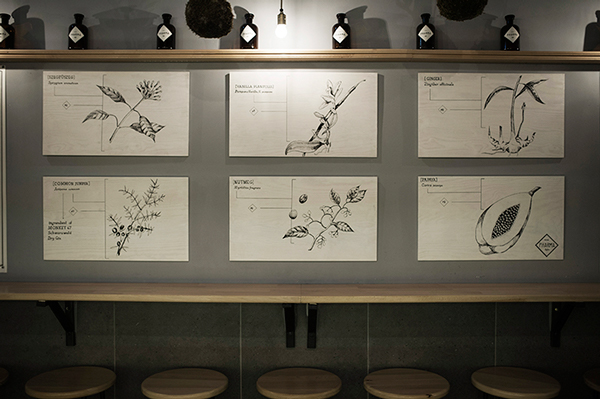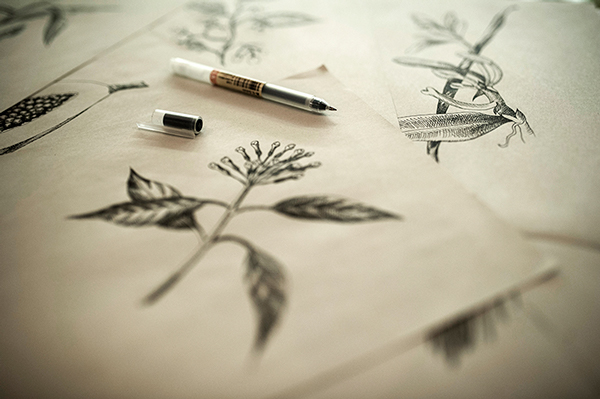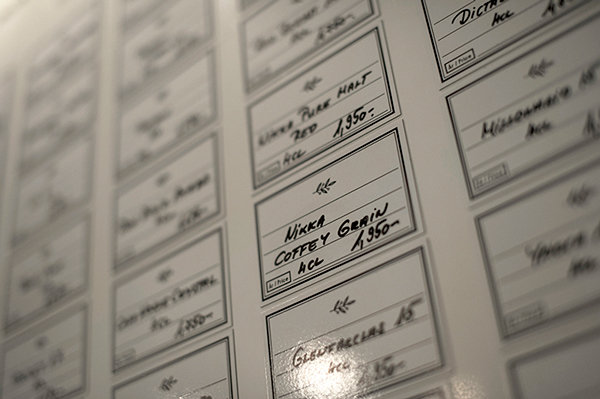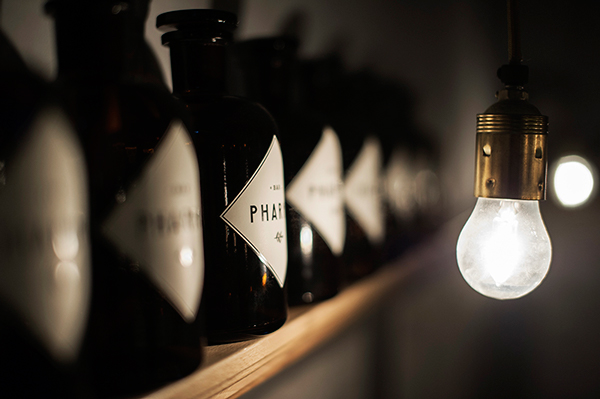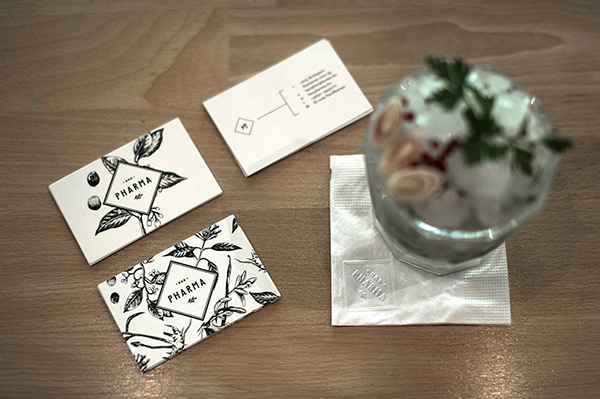 The main show is happening behind the bar where delicious cocktails are mixed using high quality, fresh and sometimes strange ingredients such as caviar. Ba Pharma is definitely a place where you should try out more than one drink 😉
Bar Pharma, 2015, Budapest, Kazinczy utca 35.
Photos © Balazs Glódi