Lately, I've been playing with the idea of widening the focus of our topics, and even though we'll always be about what we know best: design and paper, I have a strong personal interest in higher arts. The first venture into the world of art comes in the form of Austrian artist Stefan Zsaitsits and his detailed pencil drawings of people, imaginative portraits.
In Stefan Zsaitsit works, he creates surreal worlds around and within his subjects, mainly depicting young boys with enormous, disproportioned heads, filled with worlds of their own. Each piece presents an individual who is literally or figuratively overloaded by animals, objects or metaphorical thoughts. The fragility that comes with the technique, the simplicity of only using paper and a pencil, shows great restraint and compassion, and true dedication towards his subjects.
His work has been shown in numerous exhibitions in Vienna, the latest taking place in Munich, Germany. Also having published two book: Headsongs and Homunculi, the second including a special limited edition version that comes with a handmade box and a large fine art print. Additionally, his drawings illustrate Der Hals der Sängerin: Four short stories by the Austrian writer Barbara Frischmuth.
From the foreword of Homunculi by Barbara Frischmuth:  With fine stroke Zsaitsits captures the ethereal images in the wondrously de-familiarised heads, which, born from the association, seek form and composition, aspire not to solve the riddle that is human but to dissolve it in various streams of consciousness.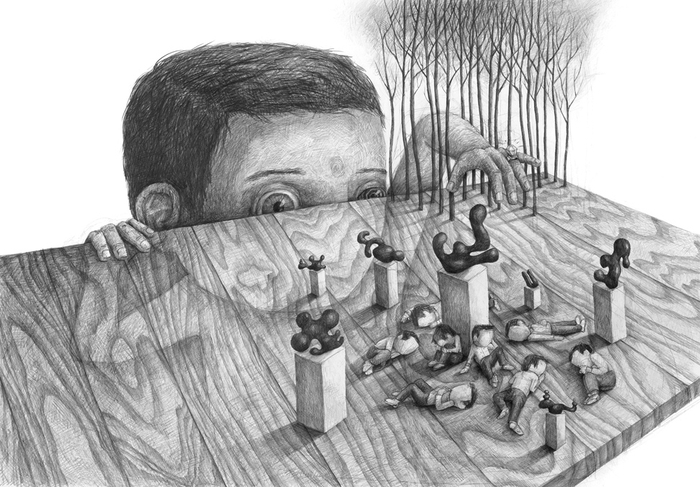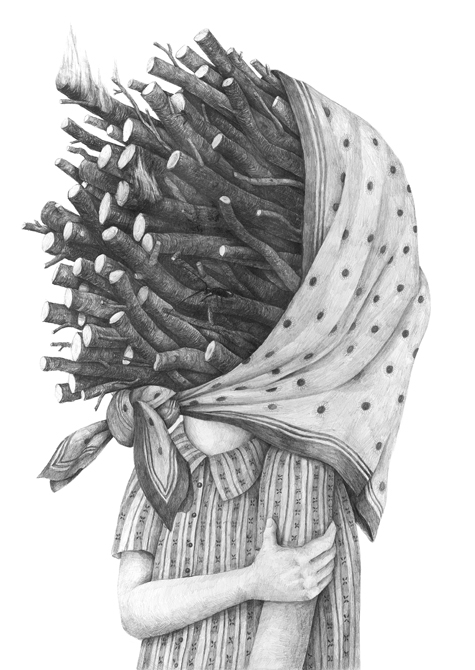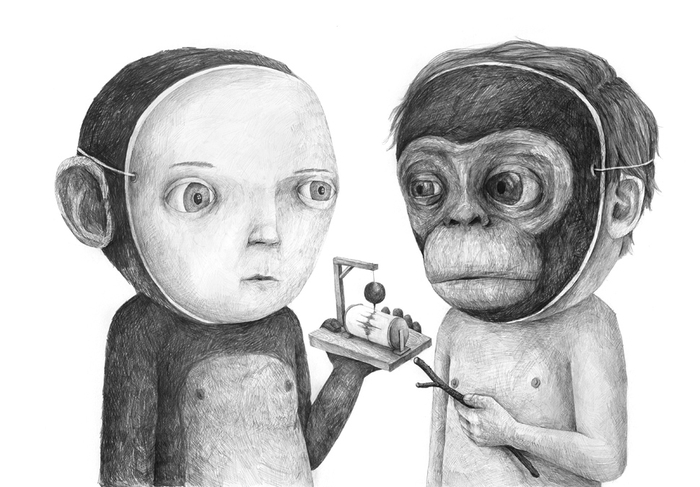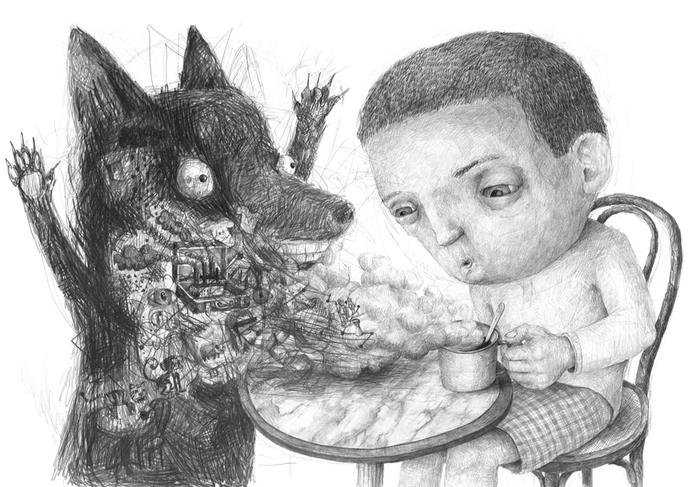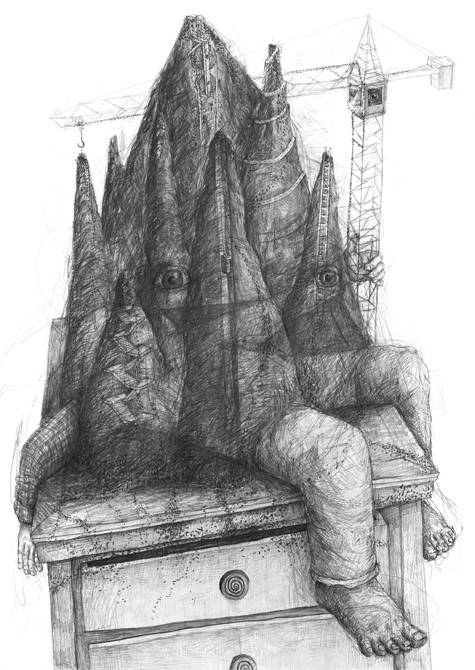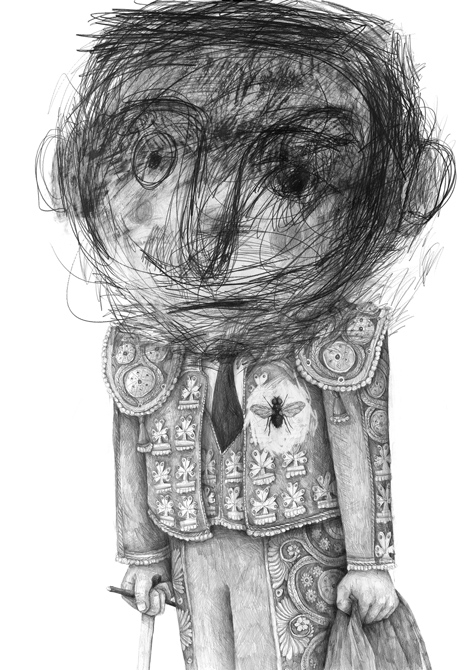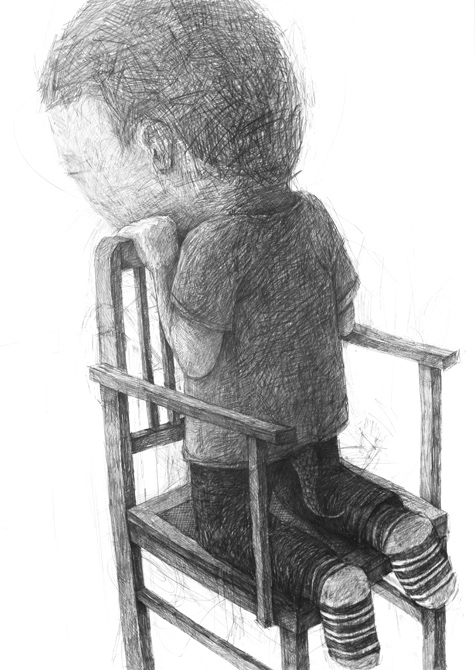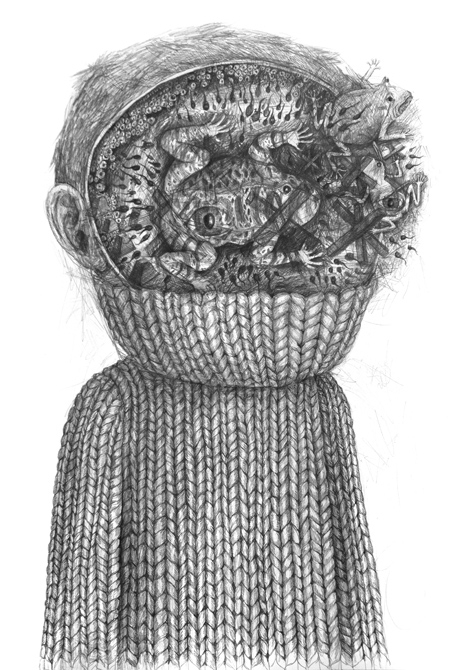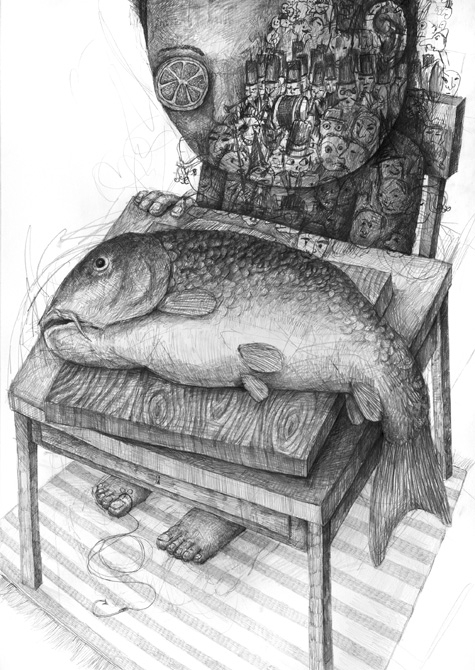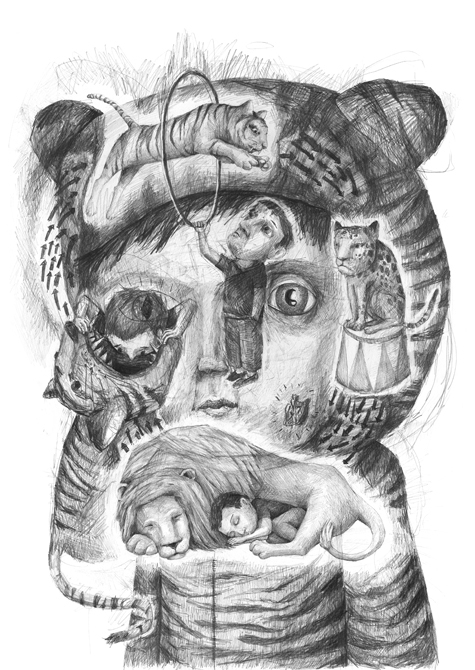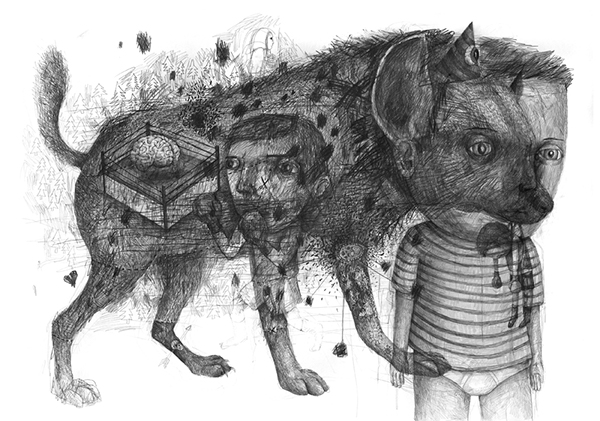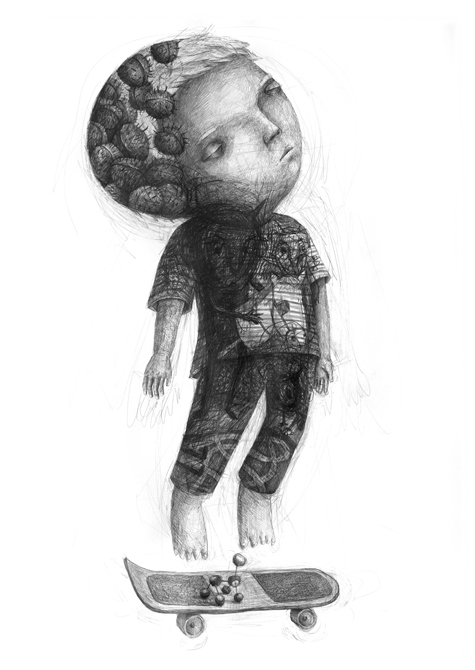 Images © Stefan Zsaitsits