Eiko Ojala is a master of paper cut art. He does simple illustrations that play with negative space and simple shapes, creating intricate and powerful images. He goes beyond doing paper-cut style, playing with shadows and adding depth, creating a very strong signature style. His level of detail is unbelievable and when watching his work, you cannot help but wonder how on earth he does it?
Eiko Ojala is an Estonian illustrator who also works as a graphic designer and art director. His graphic design illustrations are particularly aimed at and published in books and magazines, from ads to covers. He likes to keep his illustrations minimal and well-adviced. Combining craftmanship with a healthy sprinkling of wit. Eiko was nominated for the "Young Illustrators Award" at Illustrative.de (which we wrote about last year) as well as the YCN professional Award and was featured on multiple platforms and forums, including Trendland, It's Nice That and Etapes.
We love Eikos' work for it's lightness and delicacy, and the signature style that shines through in each art piece.  And the most amazing thing is the incredible, almost incomprehensible way he sees light and shadow, and knows exactly how to manipulate the paper to get the image he wants. We are just in awe when watching his work, and keep a close eye on his future projects. To see more of his work, please visit www.ploom.tv.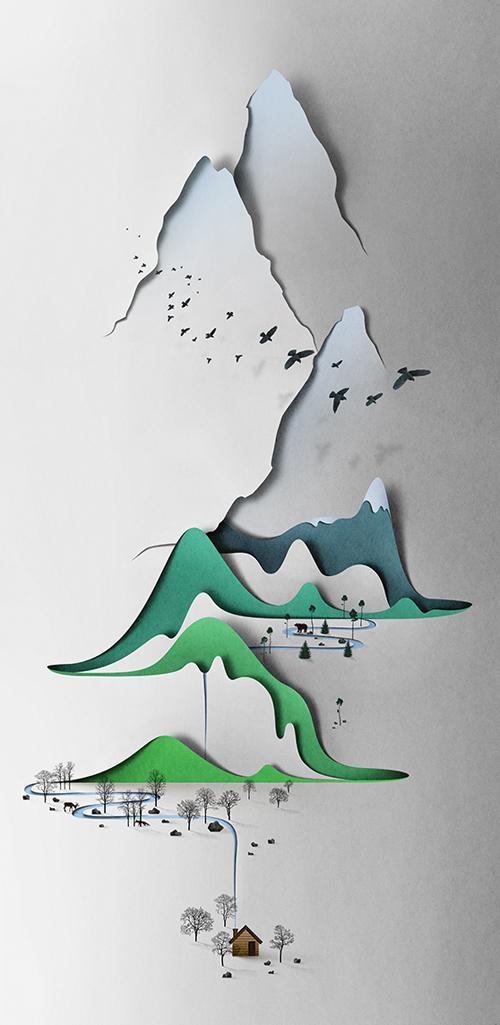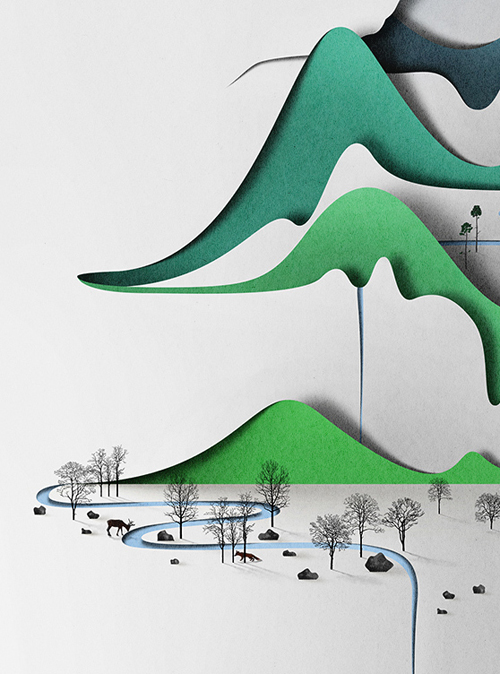 The vertical landscape, and detail of the work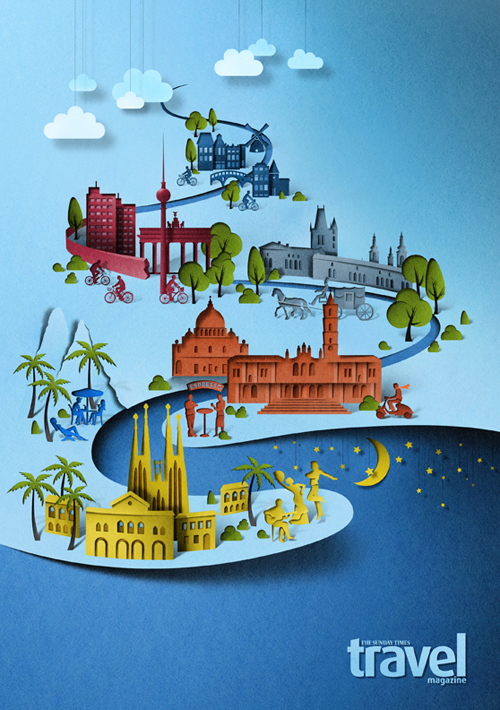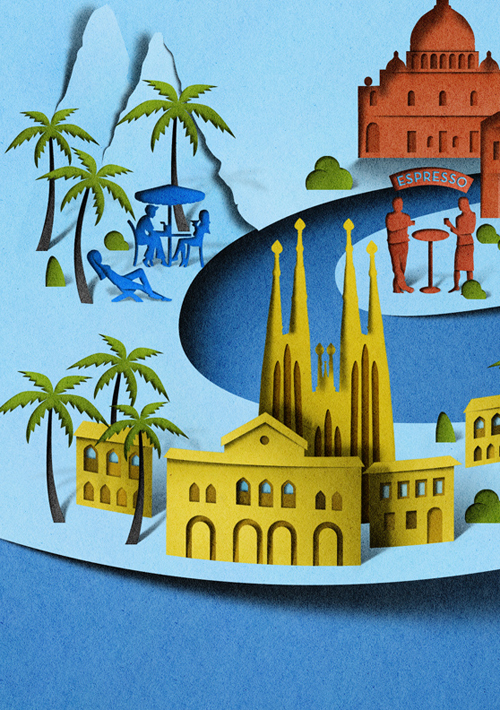 Sunday Times Travel magazine "72 Hour Cities", and detail of it.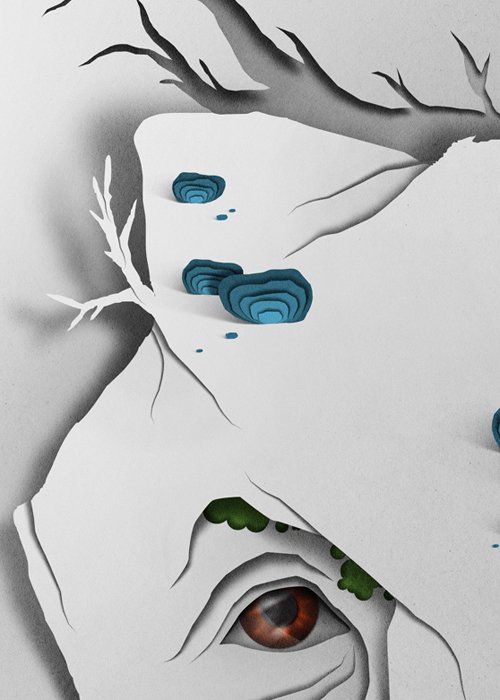 Tree beard, and detail of it.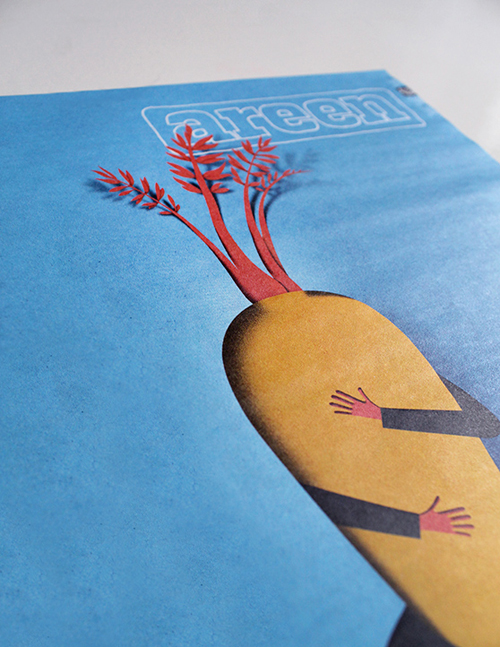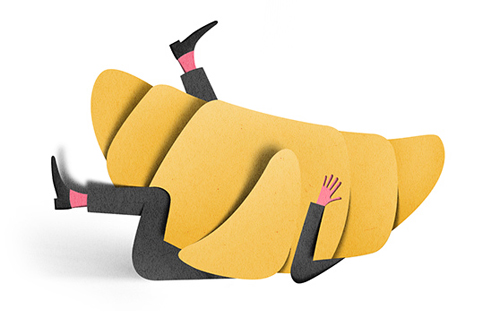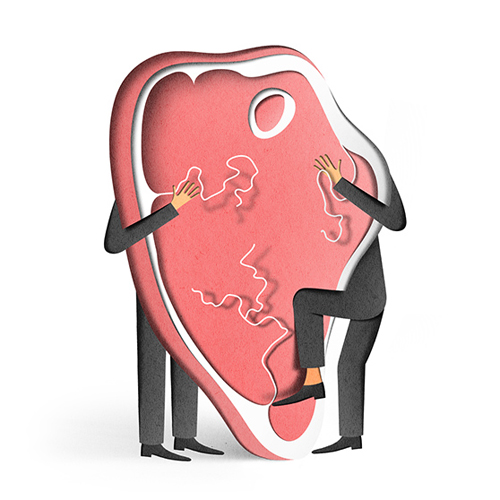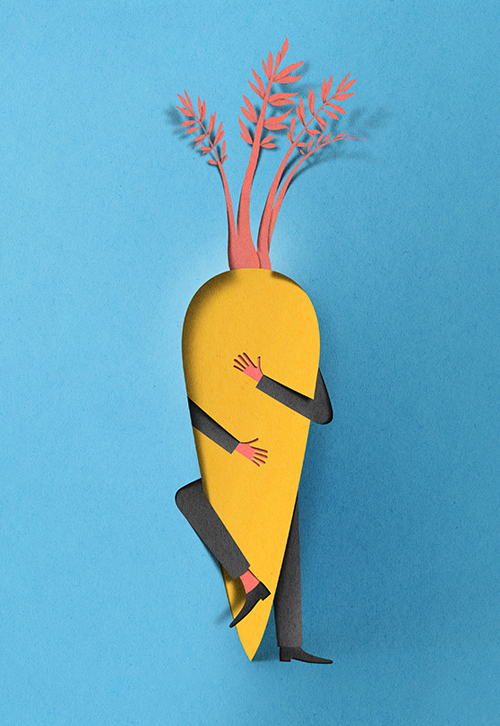 Hunger for Love, Illustrations for an article about eating behaviors in Estonian weekly newspaper "Eesti Ekspress".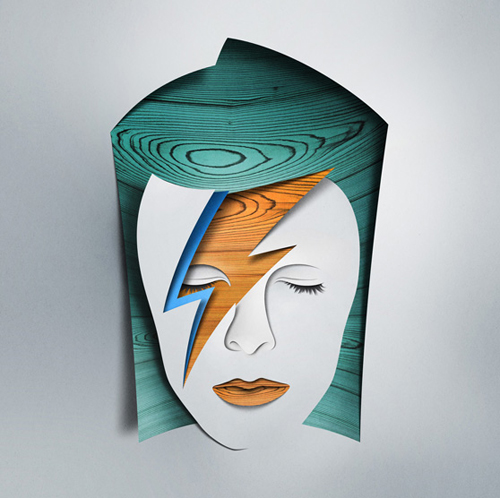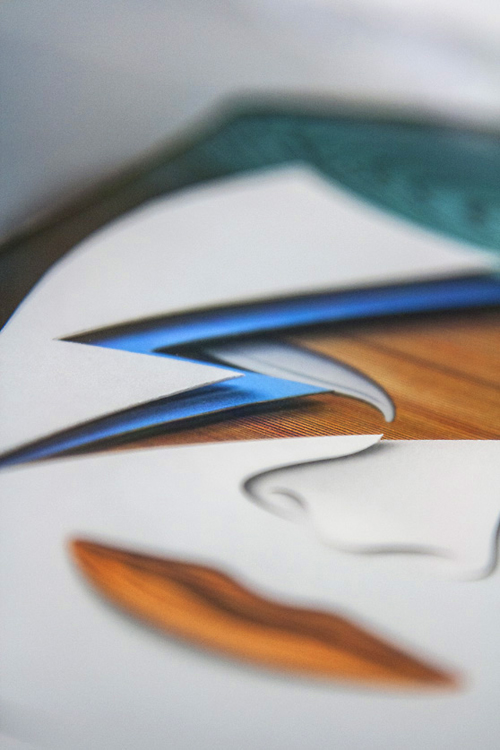 David Bowie, Remake of  David Bowie – Aladdin Sane for exhibition "Re-Cover" at Paris.
Photos via Eiko Ojala