Tato Studio is a highly-praised creative company founded by Piotr Buczkowski offering branding and visual design for clients in a wide range of industries and professions. From their studio in Poznan Poland, Tato works closely with clients worldwide, creating beautiful, boundary-pushing and visually appealing content.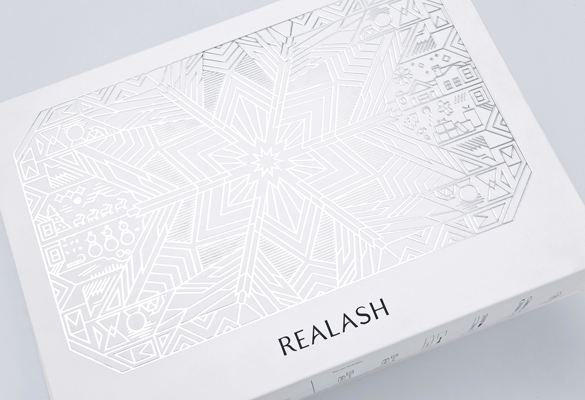 Having helped numerous brands and businesses thrive with their sharp eye for detail and understanding of current market needs and user trends, Tato has gained a reputation for complex problem solving and innovative concept solutions. 
Elegantly illustrated personalized cosmetics gift packaging
Tato Studio was asked by Orphica cosmetics to create new, stylish packaging designs for their Realash gift sets. The aim was to create packaging that can be personalized depending on the occasion. As a result, Tato created three different sleeve designs with metallic geometric line-illustrations, fitting for various events, and a base package with replaceable inserts for the Realash products. The shiny letterpressed illustrations are printed in elegant silver, ice blue, and lovely red, depicting a star, a bow, and a heart. The design follows the current trends and is sure to bring a smile to the recipients face.