Vienna-based artist Michael Wegerer has worked with advanced methods of printmaking and installation for the past 15 years. Wegerer creates multi-layered works by both concepts and method, by further evolving his screenprints into paper installations and sculptures, by re-working the material into 3-dimensional objects.
In his artistic work, Wegerer concentrates on the investigation of culturally and historically grown perception phenomena in image and text with strong reference to media images and the aesthetics of modernity. The starting point for his work is socio-cultural topics, collaged from newspaper clippings, and statistics that he has been collecting in a specially created archive for several years. In addition to exhibiting, he is also dedicated to the design of printed glass and facade elements in the context of art in building projects.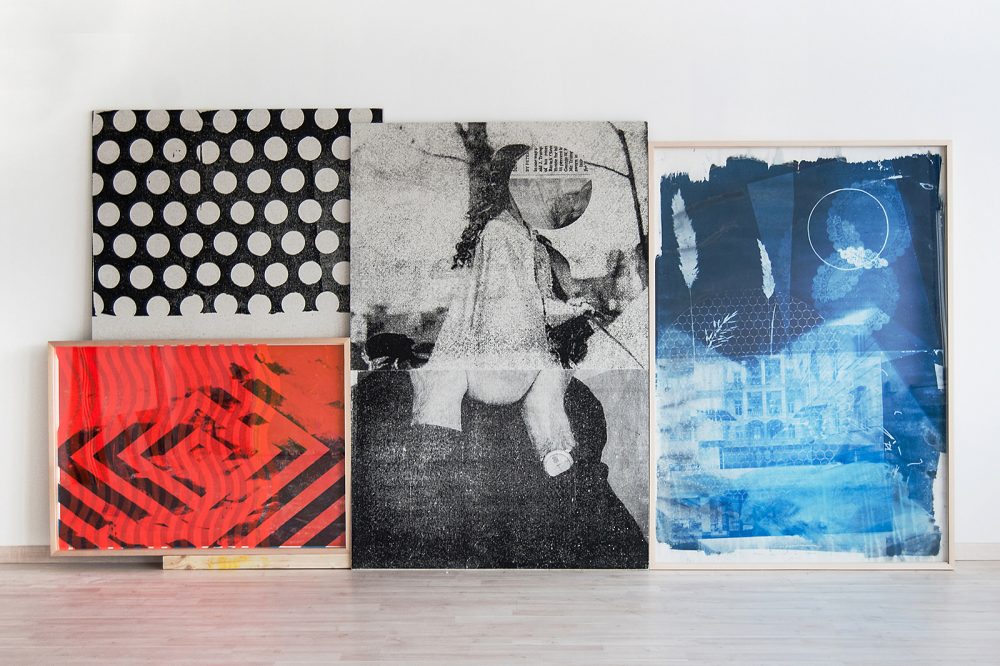 Upcoming exhibition "At the Printing Table" at Viadukt Screen Prints Vienna opening on 12th December
You can enjoy Wegerer's work at his upcoming exhibition at Viadukt Screen Prints Vienna. "At The Printing Table" is an exhibition series and platform for artists who work with various printing techniques, focusing on process-oriented work and the different approaches to artistic processes, which are to be made accessible to a broader public.
"I have a special kind of excitement with my contribution to the At The Printing Table project. This new platform was initiated by Bernadette Meisel during the difficult time of the lockdown and the Covid restrictions in summer 2020 and offers now a great opportunity to present my latest paper and wall works in the gallery and on the video", Wegerer says.
For creating his series, Michael Wegerer has relied on the Color STYLE Fresh collection – exclusively available at Europapier, to accurately display his ideas on paper. For this, he mixed and used all colors, on different jobs, resulting in a sensational series with many works. 
Watch the video below in which the artist talks about his approach towards his work, inspirations and ideas, and the initiative by Viadukt Screen Prints.
You can find up-to-date information and safety regulations for the upcoming Michael Wegerer At The Printing Table exhibition Facebook event. The opening in scheduled for 12th December.