Despite the 21-year-old Nora Kaszanyi's young age, the Hungarian graphic design student from the Moholy-Nagy University of Art and Design has built a rather impressive portfolio, showing a skill set envied by many professionals. Her latest projects include a fictional visual identity for a self-chosen product: a high-end tobacco brand in her case.
Last semester Kaszanyi was given a school task to create a brand or a product which is related in some way to Budapest. The identity of the product had to be prepared in three different styles and this one is the first, done in historical style. The carefully created logo is build of a written name and a stamp-style icon, both inspired by St. Florian, the patron saint of fire protection and firefighters. The chosen color scheme of light pastel and royal blue with golden highlights, marble, and techniques such as letterpress and foil print, exudes quality and luxury. With such an elegant yet contemporary style, the visual identity is a great mix of modern and olden times, given the story and history behind the fictional brand.
Hungary is not the primary center for tobacco production but at the turn of the last century, a few tobacco factories worked in Budapest. Among them, the most significant one was in Óbuda that was located at Flórián Square. This square is named after the patron saint Florian, that gave the name and identity for the brand.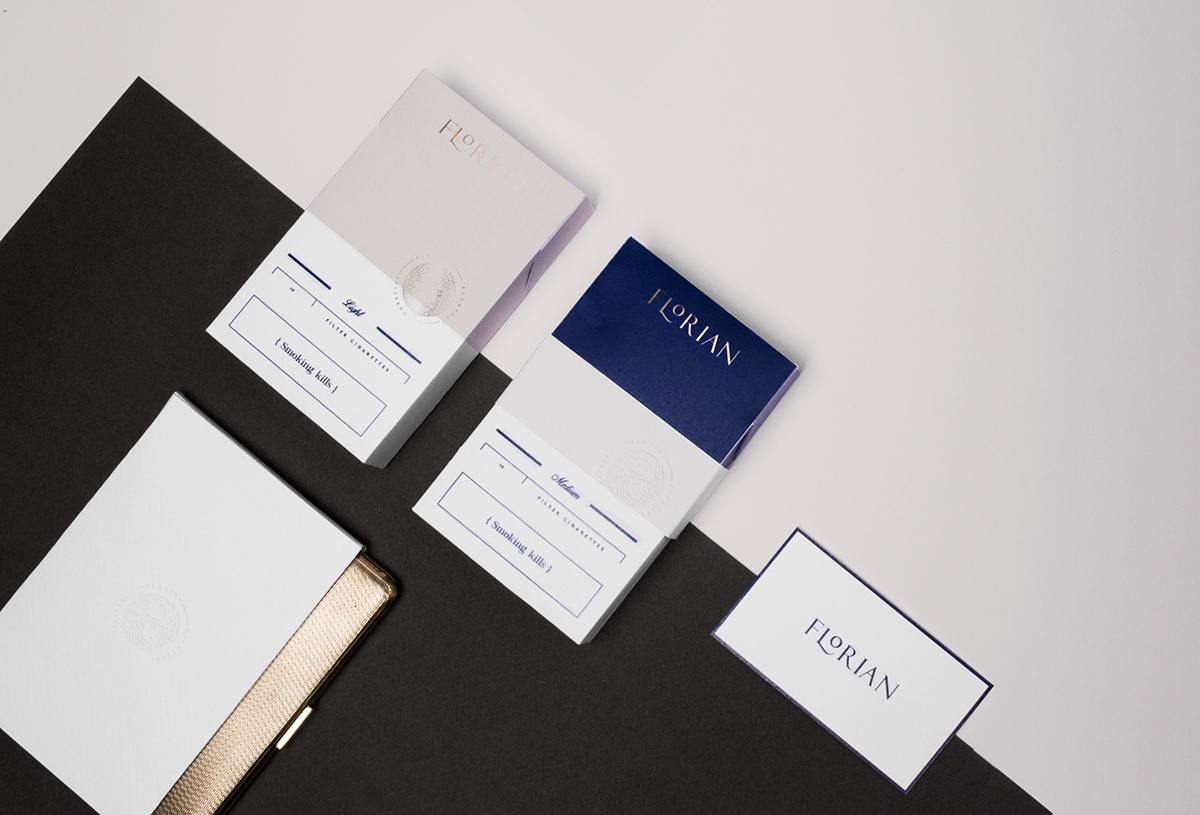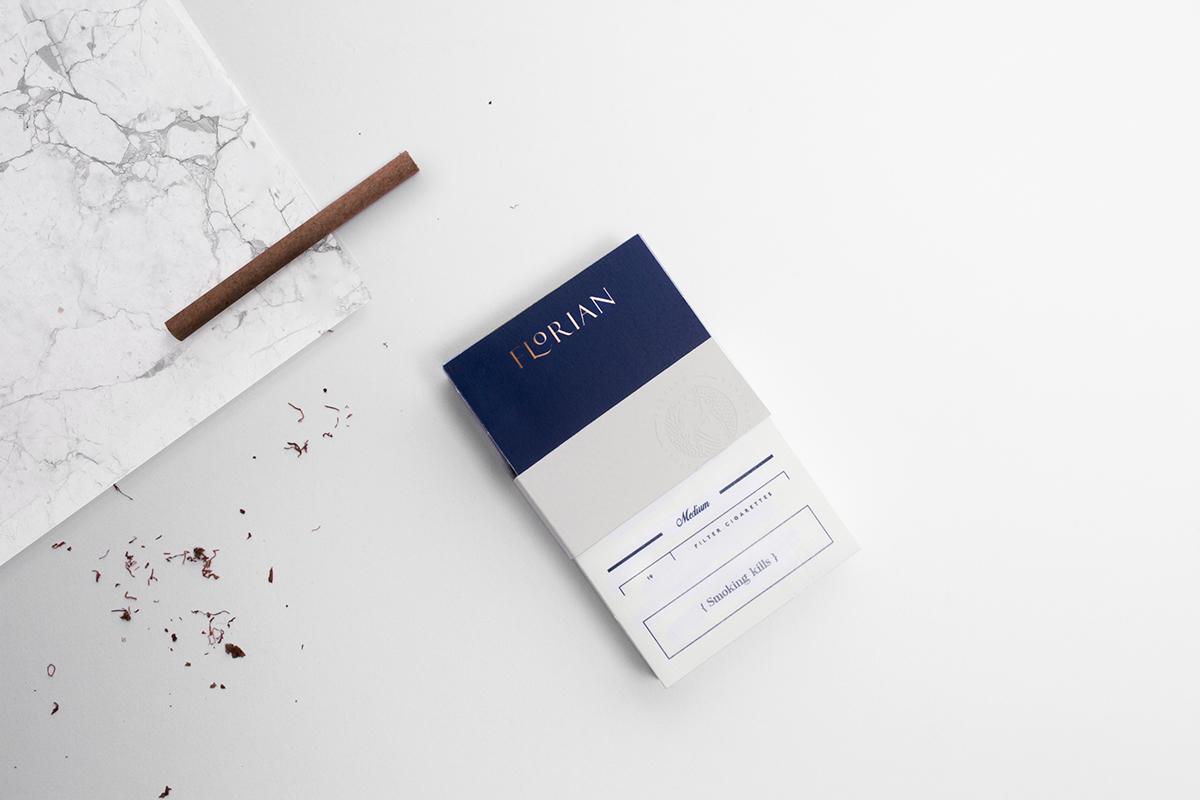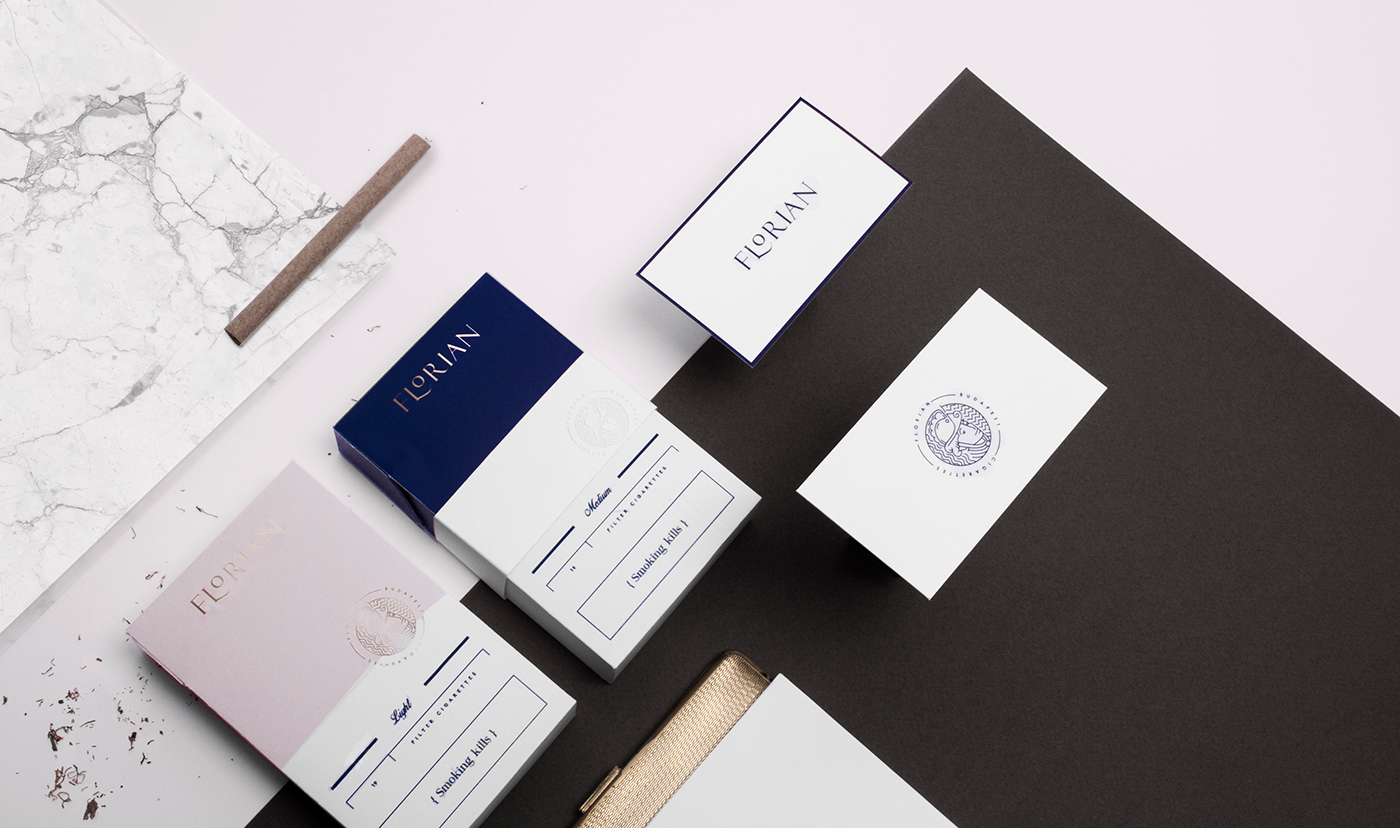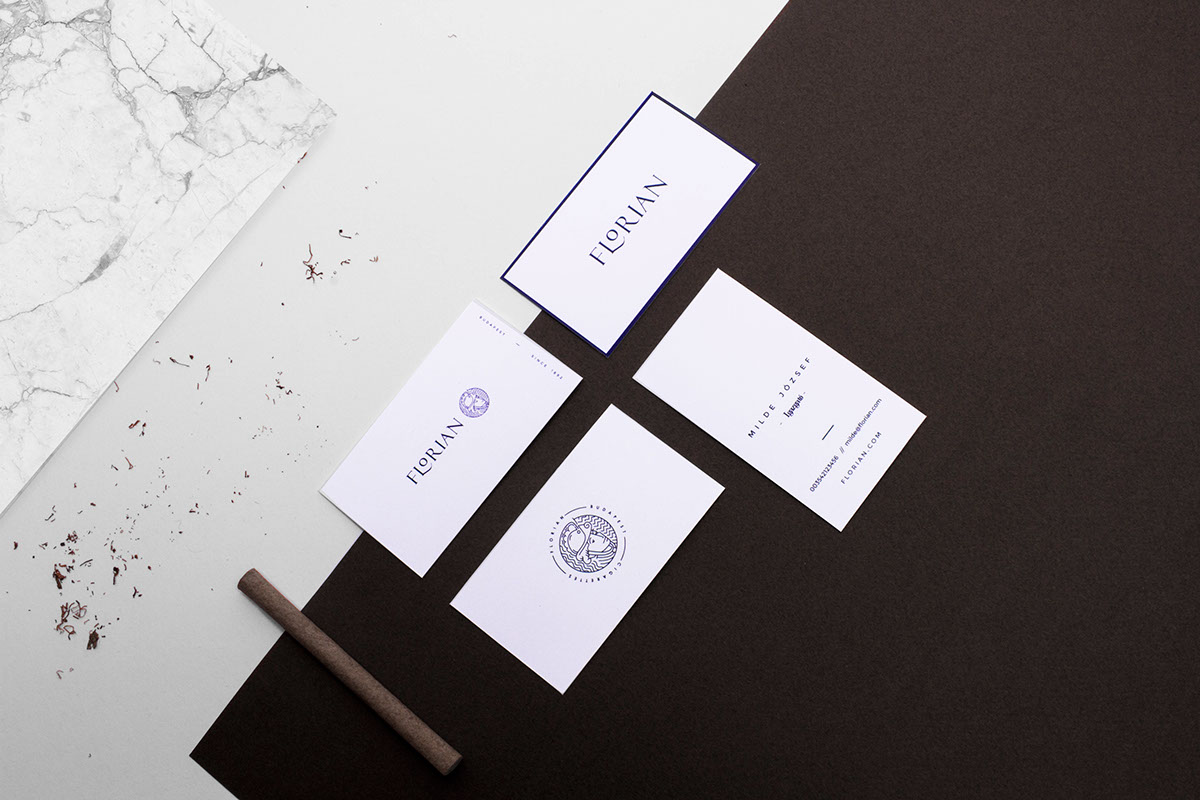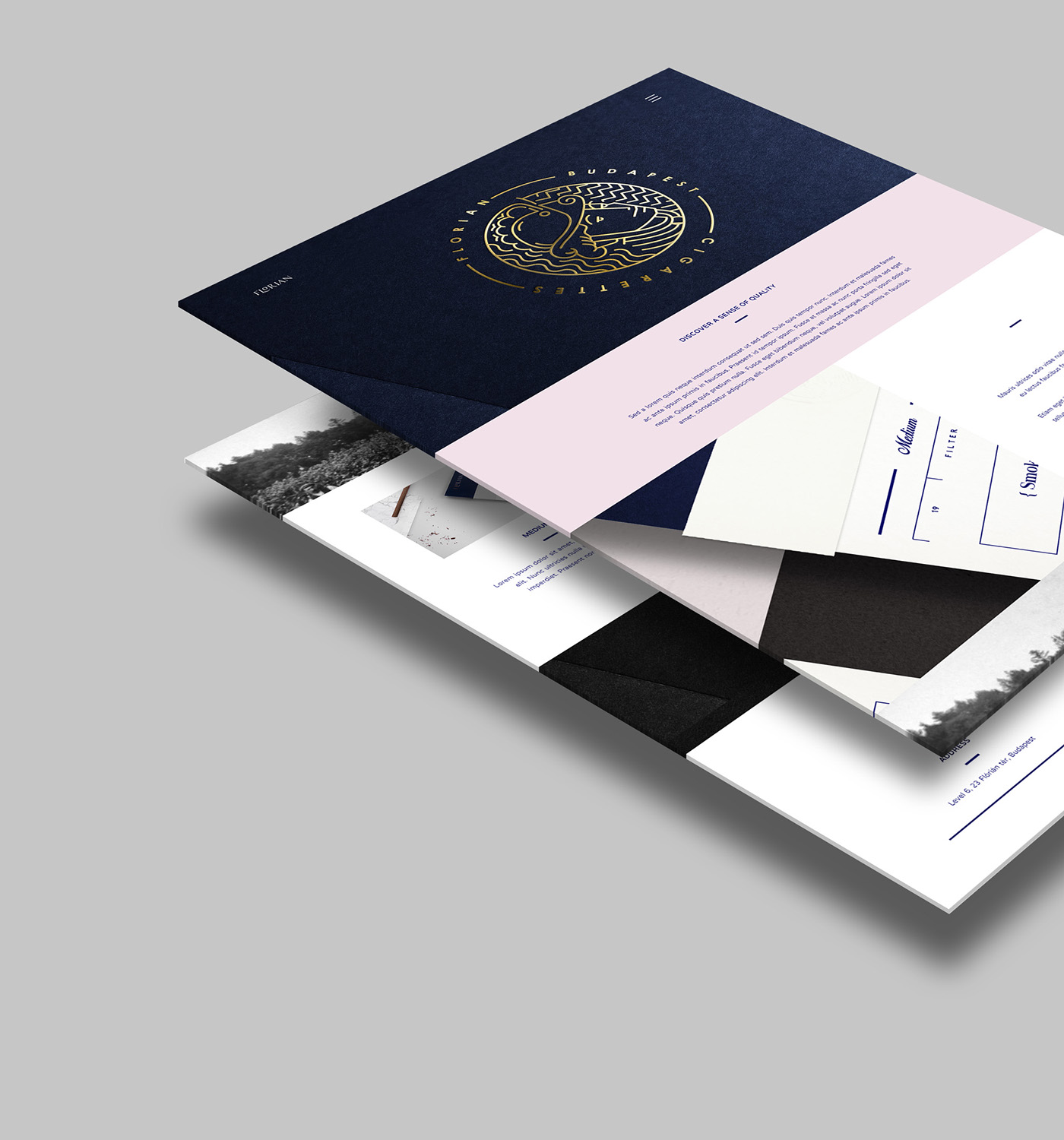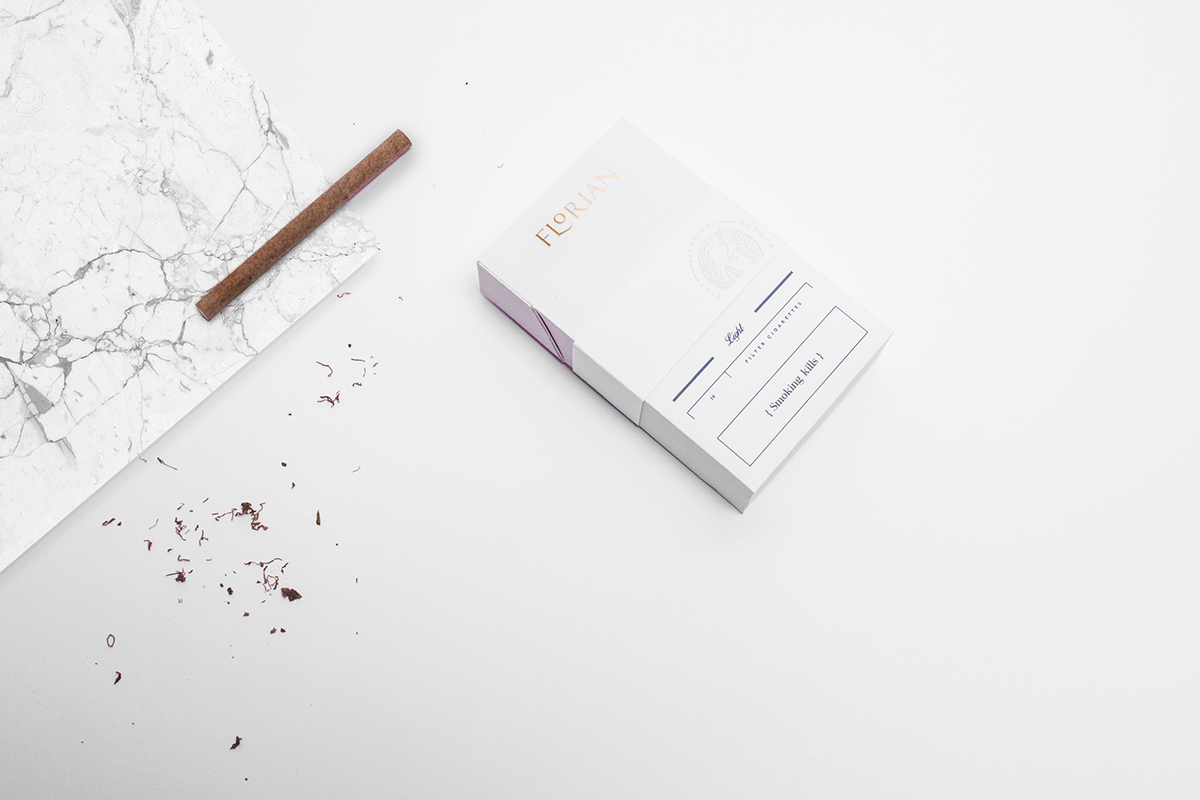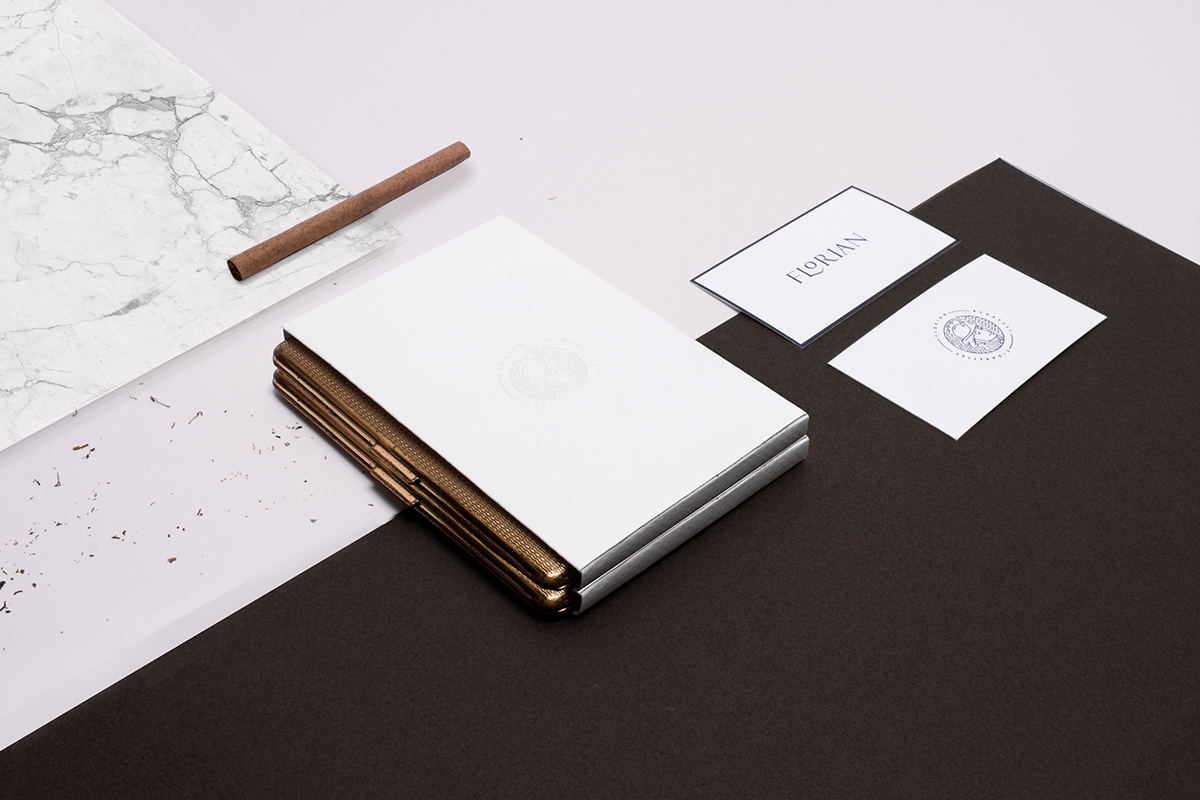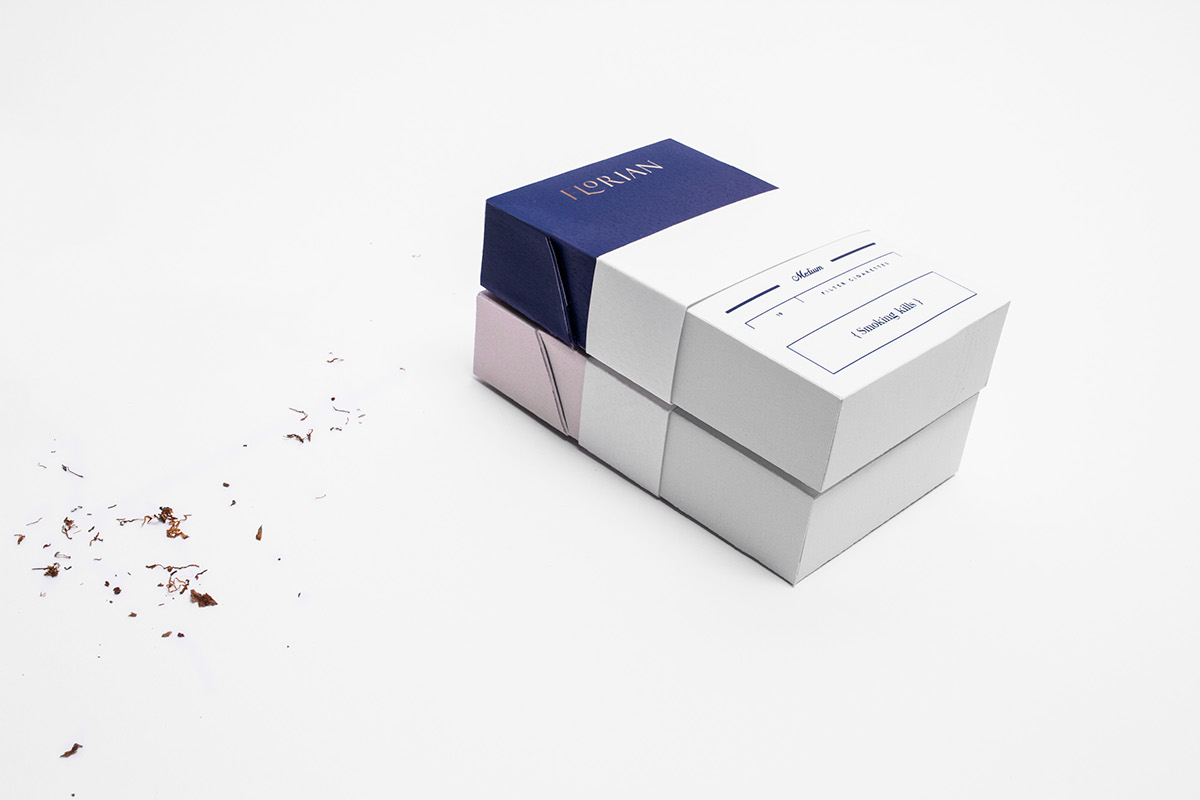 Images © Nora Kaszanyi