Facebook is the epitome of digital communication and, to say the truth, there are some people in the paper industry that shiver at the mere sound of facebook. However, also facebook discovered that when a message really needs to have an emotional impact, paper is still a powerful choice! In today's post we want to present some of the cool paper artwork created for and at facebook – most of it by its in-house designer Ben Barry.
"Mark gets a lot of mail thanking him from people with amazing personal stories
made possible because of Facebook. We wanted to make something a little more
personal and special for him to respond", explains Ben Barry. This is why the designer created a personalized modern stationery set for Facebook founder and CEO Mark Zuckerberg in 2011. And not just any ordinary stationery! The letterhead has a hand embossed seal and there is a clear foil stamp on the back of the letterhead and inside of the envelope. I especially love the effect of the black and white seal on the grey envelope.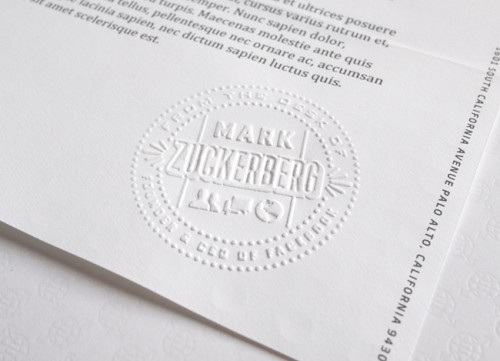 Moreover, Facebook has its on little screen printing studio, Facebook Analog Research Laboratory founded by Ben Barry and Everett Katigbak, where employees are invited to create posters that represent ideas or concepts they are currently working on. "By committing ideas to paper, it elevates them", explains Ben Barry in a recent interview with BBC News (click to see the interview). The posters hang on walls all over the Facebook offices.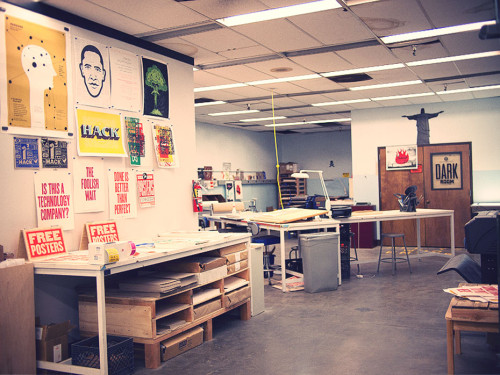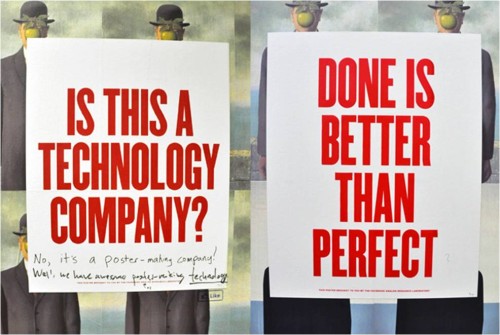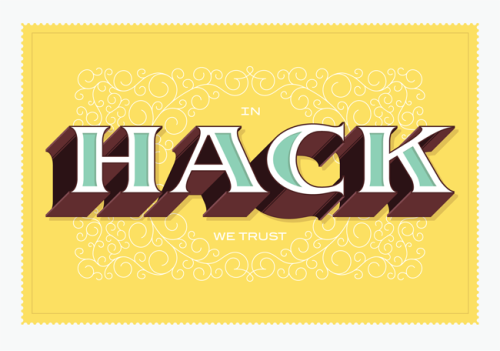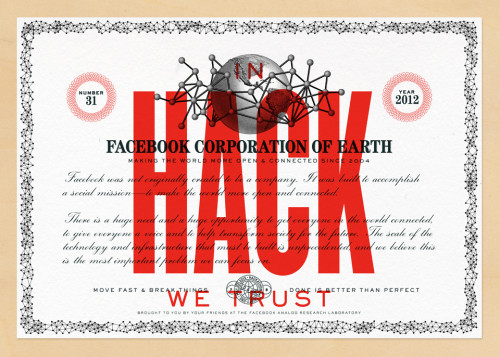 One of my favorites is the color screen printed poster Hope/Hack to commemorate President Barack Obama's first visit to Facebook signed by the President.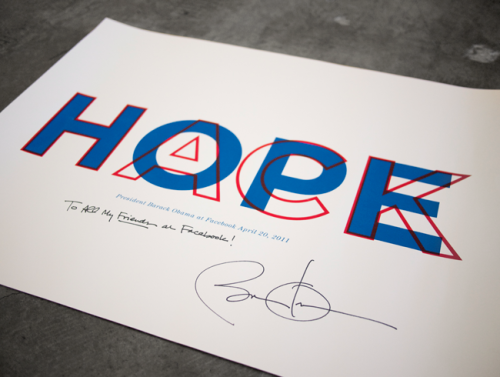 Ben Barry works as a designer for Facebook, where his focus is on developing Facebook's online presence, voice and brand. Before that he worked for the design firm and screen-printing shop The Decoder Ring in Austin. For more papery projects created by Ben Barry for facebook visit his web page.
All photos: Ben Barry