On our last trip to Ljubljana, we didn't only enjoy the delicious sweets and tea at Lolita, but we also checked out Flat, a concept store in the heart of the old town. If you happen to be in Ljubljana and are looking for some cool design objects and home accessories, Flat is a must-see.
You can already guess from the shop windows decorated with colorful post-it robots and the minimalistic shop sign that Flat hides some cool and truly outstanding design objects. One of your favorite items are the indestructible Crumpled Maps by Palomar. Made of a very soft and super resistant synthetic material, each map weighs only 20 grams, is 100% waterproof and does not need to be folded but just crumpled! The maps are available for major cities such as London, New York, Rome, Vienna, Barcelona, Warsaw, Moscow, Tokyo and Sydney and show – next to the usual monuments, museums, art galleries, buildings, historical places and parks – ten Soulsights per city.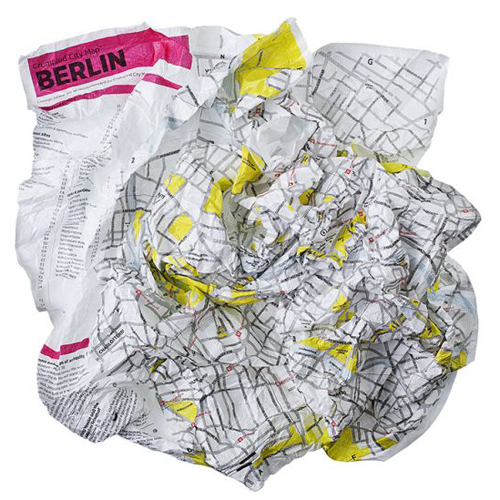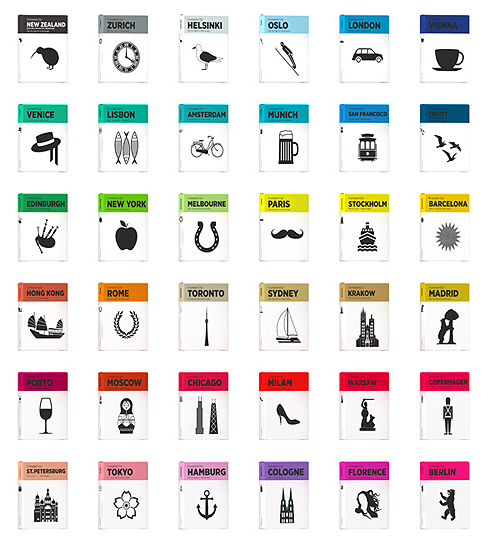 Source: Palomar
I also fell in love with another travel-inspired product, The Scent Of Departure, a line of fragrances in slender bottles recalling the familiar three-letter tags that accompany our bags on many of our travels. As the designers state "The Scent of Departure proposes to crystallize the spirit of twenty unique and international world-class cities through a perfumatory prism."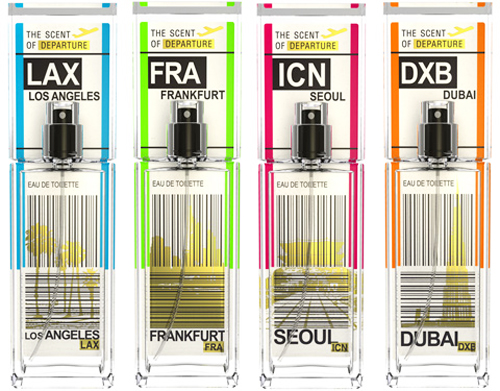 Source: Tmagazine

Another cool product is the retro-looking and environmentally friendly Cardboard Radio designed by Chris McNicholl with a simple folded recycled cardboard shell. The device can function as both a radio and a portable speaker for your iPod and Co. and can be recycled at the end of the products life.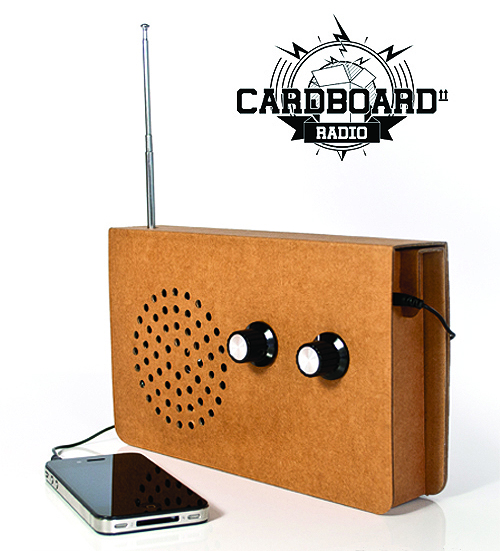 Source: Chris McNicholl
If you want to spice up the dull office work, you will love the StaMpler, a stapler which works like a normal stapler and prints a smiley face at the same time.
Do you know the problem when you read before going to bed until the book drops as you fall asleep and the next day you don't know where you stopped reading? Just use the clever book keeper by David Caspar and Stefania Schäfer which works as a bookmark and shelf at the same time.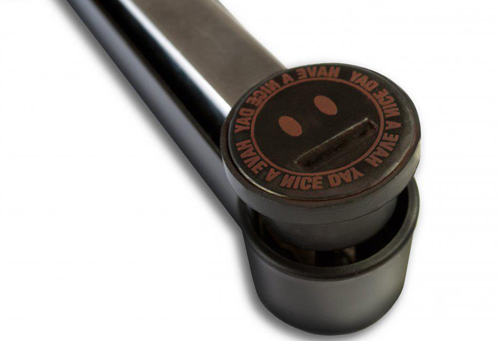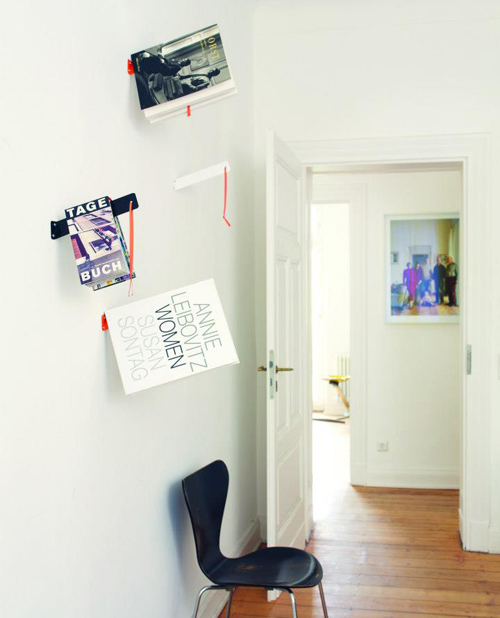 Source: Flat facebook
Totem by Kidsonroof is a line of stylish and colorful toys made from recycled cardboard. Totem are a kind of 3D puzzle as they need to be assembled first before you can start to play. Our favorites are the Dog and the Horse.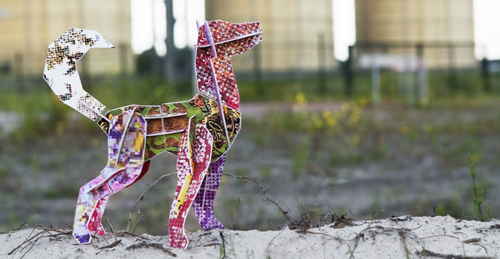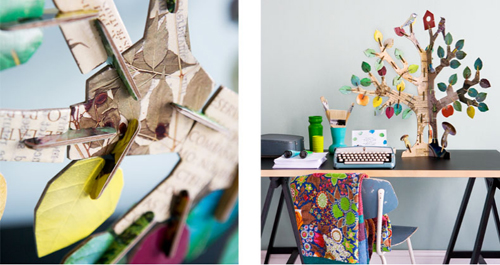 Source: KidsOnRoof
These are only some of the great products you can find at flat! For more information on the latest products and opening hours, visit their facebook page and their homepage.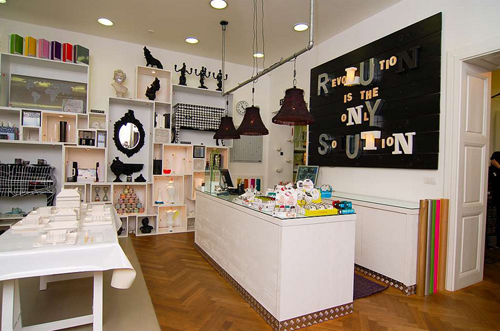 Source: Flat