We at Design & Paper are always looking for environmentally friendly and clever packaging solutions. Our latest discovery is the FOLD ME! BAG, an organic and reusable paper bag, by Polish designer Martyna Cichocka. The unique design allows you to repeatedly fold and unfold the bag and use it as often as you want. On top of being eco, it also looks stylish – a real keeper!
According to the designer, Martyna Cichocka packaging is ecological if it is made from organic materials, does neither absorb a lot of resources nor generate high production costs (including energy) and is reusable. Especially the reusability is of great importance to her: In my opinion, any package which by definition cannot be reused for the same or a different purpose does not deserve to be called "organic".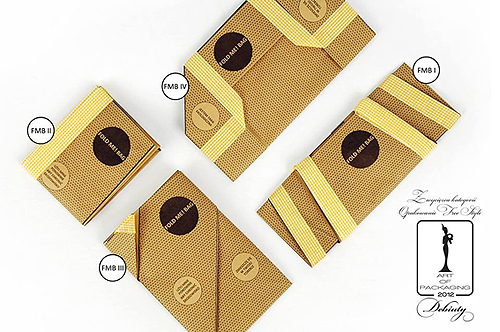 The FOLD ME! BAG is made of recycled kraft paper and textile tape (for the handles) and its form is designed to minimize material consumption. It comes in four different sizes, is designed for multiple uses and adapted for easy transport – if you don't need it anymore, you just fold it and store it in your handbag. The folded bags look like a clutch or notebook showing only the printed parts.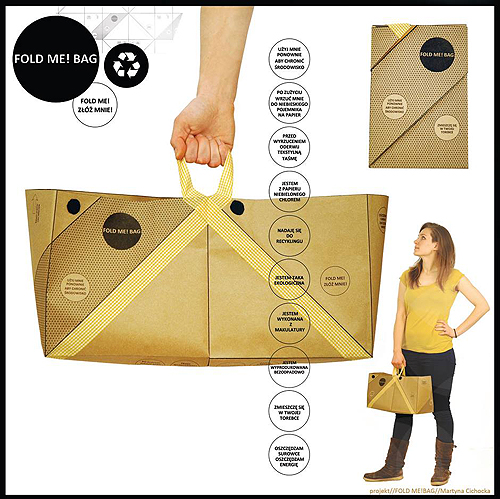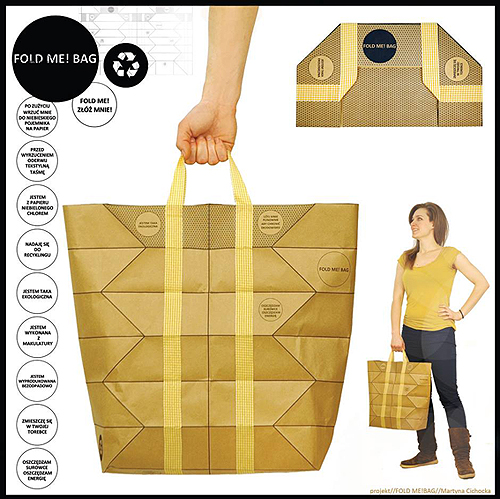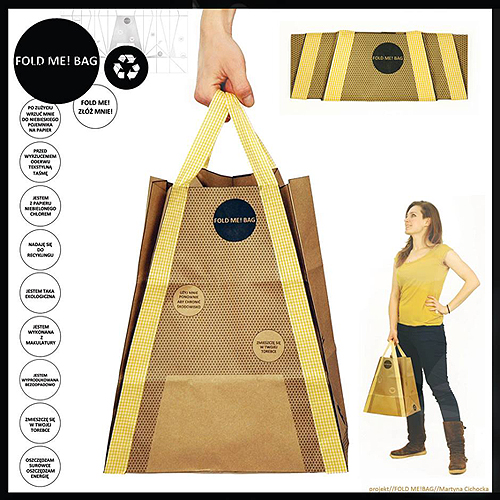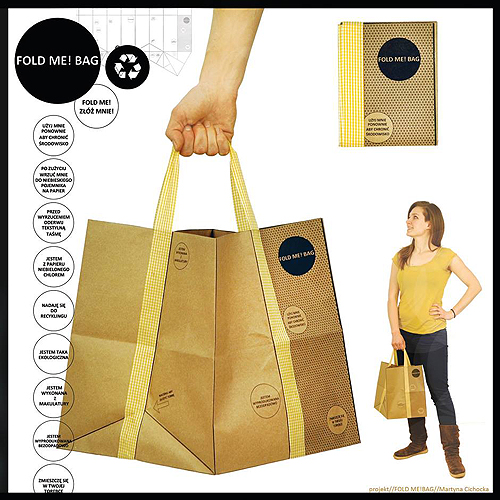 We love the bag's geometric pattern and color combination and are not surprised the bag was featured on several design blogs and magazines and won the Art of Packaging award in 2012. The design and colors can, however, be customized according to your needs, as the designer says: The bag has long ceased to be just a practical subject, and has become a medium for advertising and image creation. True words!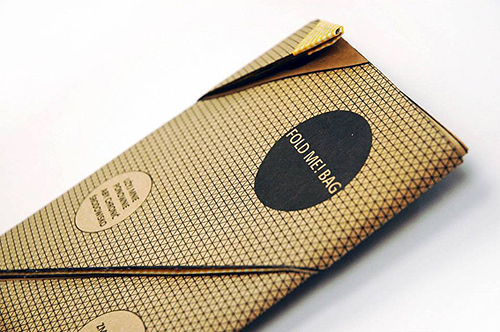 For more information, visit the FOLD!ME BAG's website or facebook page and check out the video.
Photo courtesy FOLD!ME BAG