Like we've said before, there is no limits to Tyvek® . Especially for Jiangmei Wu, the Chinese multi-disciplinary designer behind the incredibly intricate Folded Light Art lamp collection. Inspired by geometric surface textures found in nature – sea shells, plants and organisms – the natural geometric forms are cut with the help of a vinyl cutter, but in the end folded and crafted by hand.
Jiangmei Wu learned from a young age the many possibilities paper can offer. Growing up in China, she learned how to make toys for herself from everyday objects such as old magazines and notebooks. But it was later at the College of Architecture and Urban Design and Planning in Tongji University in Shanghai, she was given a single sheet of paper and asked to design a structure. A classic task of design school training, originally found in Joseph Albers' preliminary design studio at the Bauhaus. And as she states herself: "I was in awe of the complexity of geometry and the simplicity of material application in the paper folding exercise, and I fell in love with art and design." 
Since then Wu has mastered an astonishing range of design disciplines: interior design, architecture, urban planning, web design, interaction design and graphic design, in which she experiments with the tectonic relationship between form, material and technique from the perspectives of constructive thinking, digital fabrication and sustainable design.  This resulted in a collection of paper light sculptures, called Folded Light Art. And the best thing about it is that the entire Folded Light Art collection is made from recyclable materials such as cotton paper or Tyvek®, and energy efficient LED lights.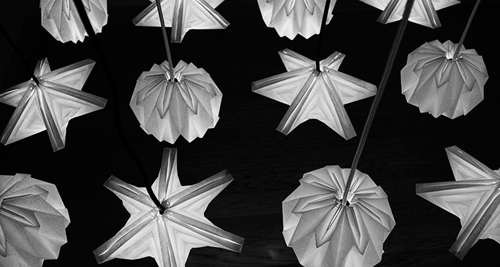 The Folded Light Art series is an incredible master piece highlighting Wu's talent, but more so, the never ending possibilities of Tyvek® as well as the simple, ancient art of folding. For us as paper lovers at Design & Paper, this is just another true testament on the power of paper. A material which is often thought of as secondary and believed to be too weak, is given strength and character by the most simple of mean, a fold. As Wu says herself, she was surprised yet truly inspired by the contrast of complexity and simplicity in the process.
Check out the amazing designs below, and make sure to watch the video in the end that shows the designer at work, folding a modular piece.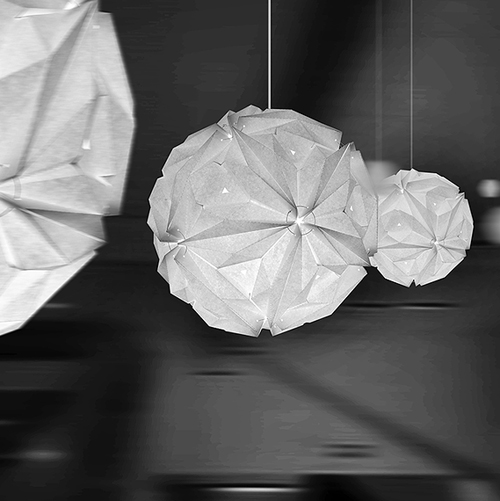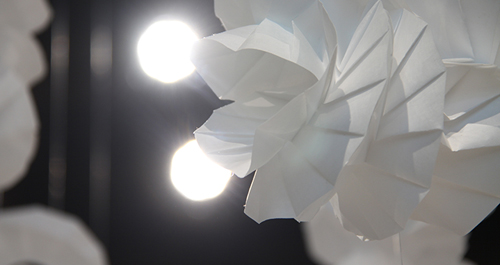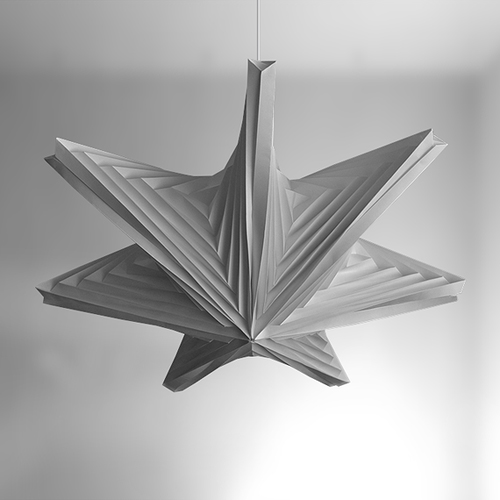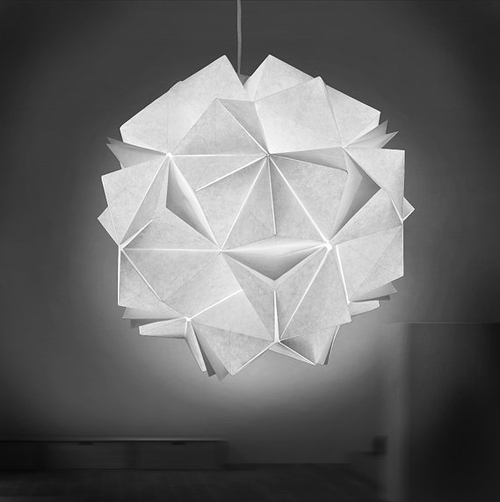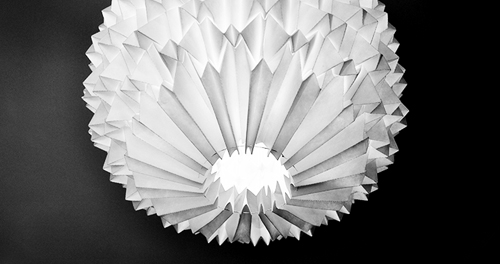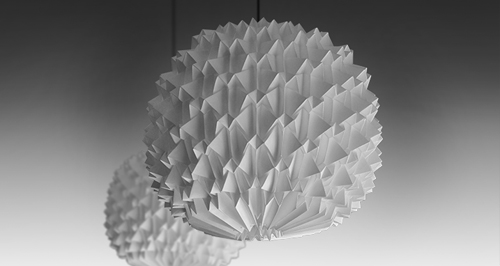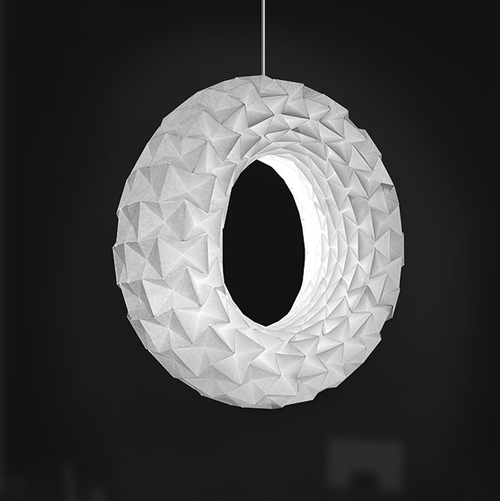 Photos via Jiangmei Wu