The award-winning advertising agency Dasuno, known for innovative solutions, was commissioned to create the visual identity for a modern coffee shop and takeaway eatery Freiraum Deli on Mariahilfestrasse, including corporate design, store design, web design, and packaging. The design plays off on strong typography, detailed illustrations and earthy and muted colors with a splash of pink for character.
As the little sister of the original Freiraum restaurant 20 meters down the street, Freiraum Deli has offered their own roasted coffee, freshly made and organic food and drinks, and first Austrian vegan ice lollies, which they are extremely proud of (so, so tasty) since 2014. Together with music in the background, cool atmosphere and a casual style, the place echoes the original concept of the brand: 100% taste, 0% bullsh*t.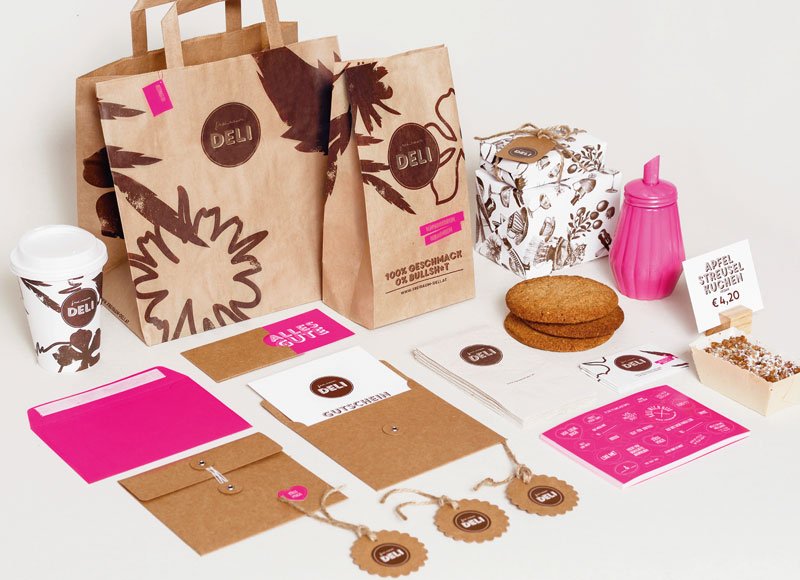 With brown paper bags and muted colors, together with organic illustrations let the products shine on the foreground. Choosing pink as the highlight color, Dasuno kept the line contemporary and unique in the crowded world of kraft paper food packaging. Giving special attention to typography, the font used in the logo is repeated in food labels and packaging stamps, creating a cohesive look and feel. The branding goes hand in hand with the interior of the shop, with large blackboard menus and natural materials. 
Freiraum Deli
Mariahilfestrasse 117
1060 Wien
Freiraum Deli Pop Up Coffee & Artshop
Herrangasse 6-8
1010 Wien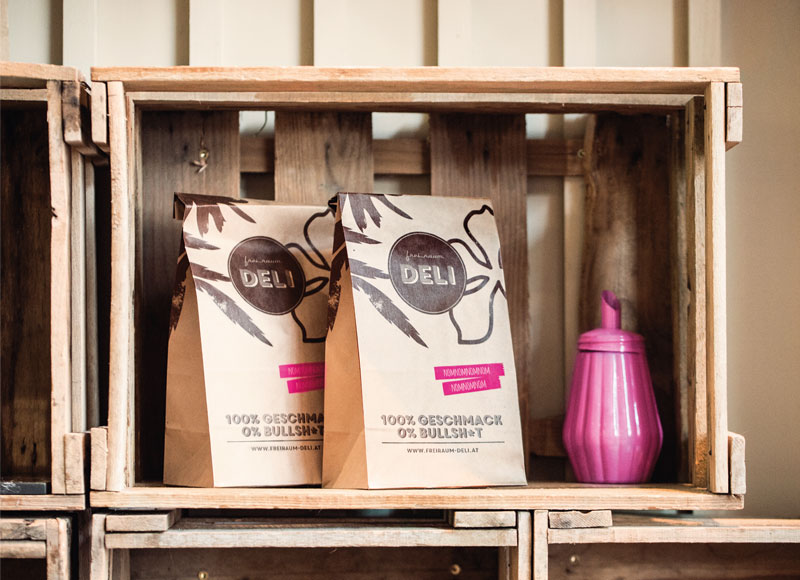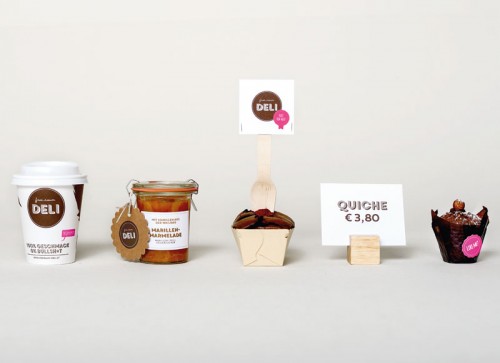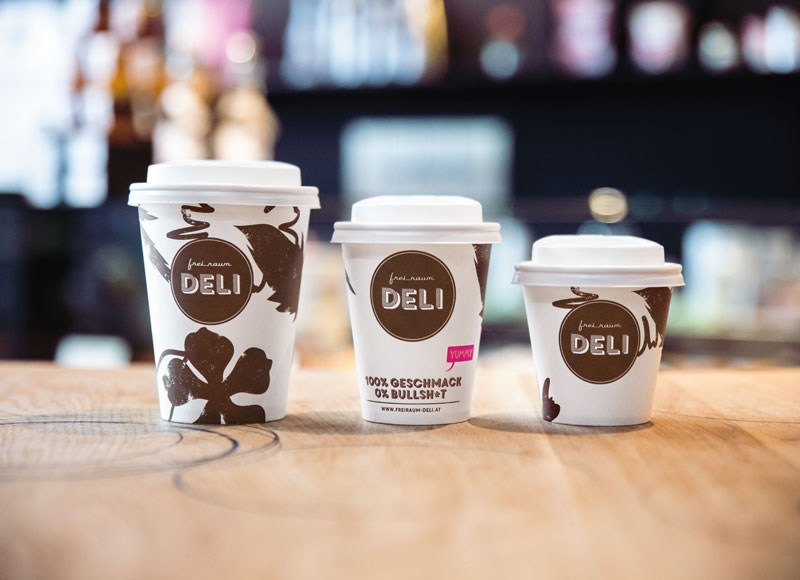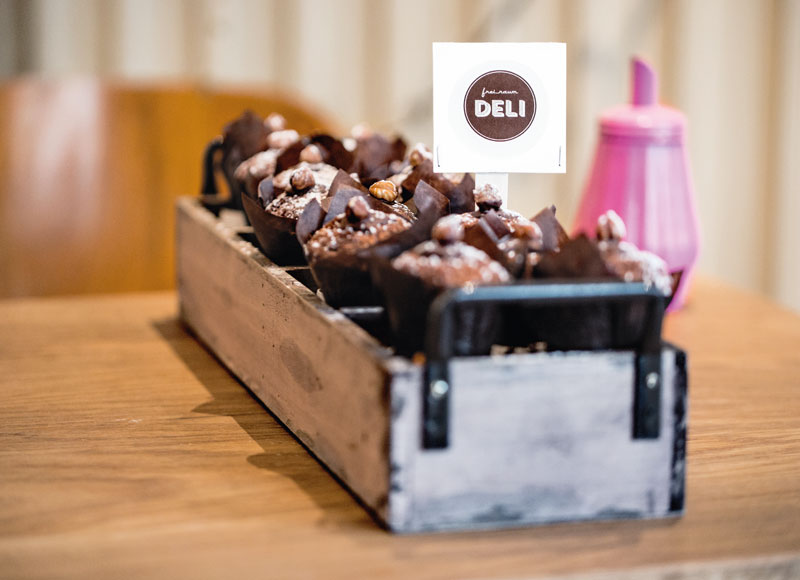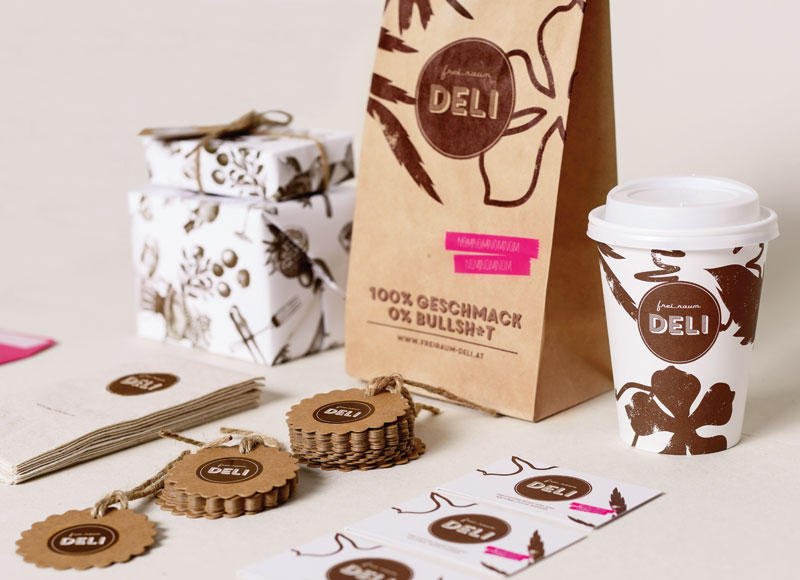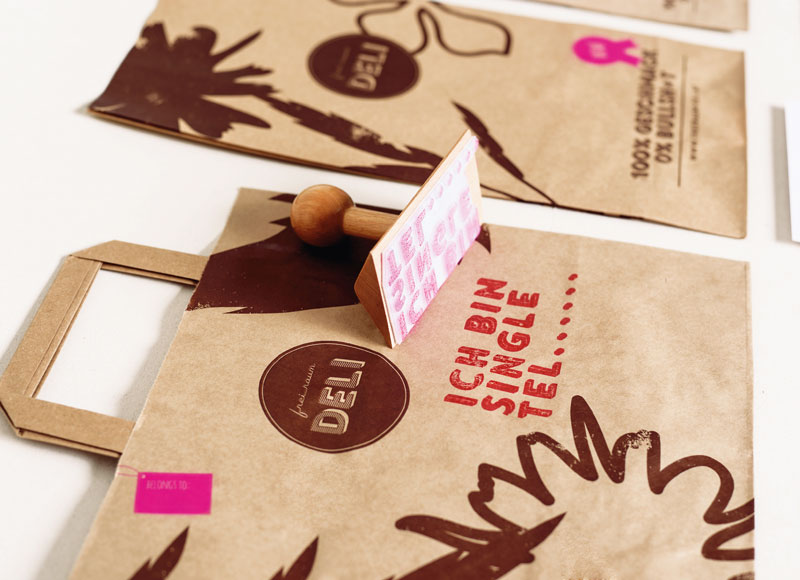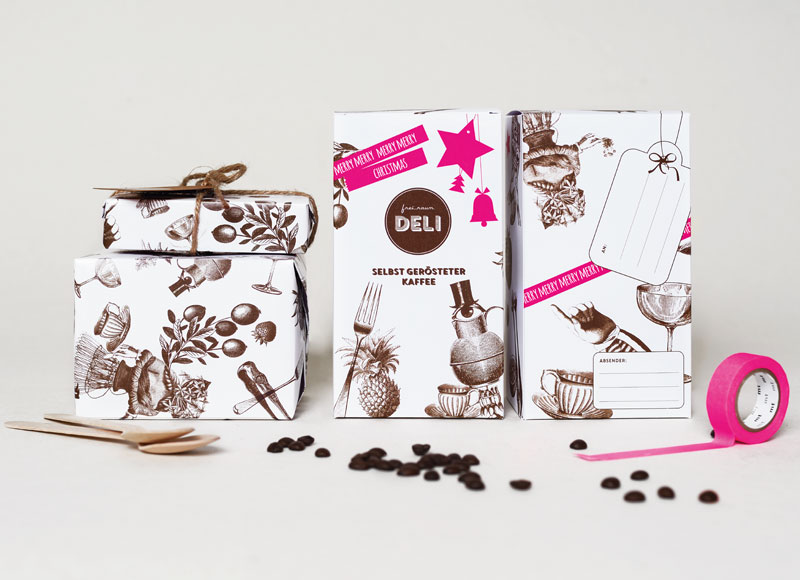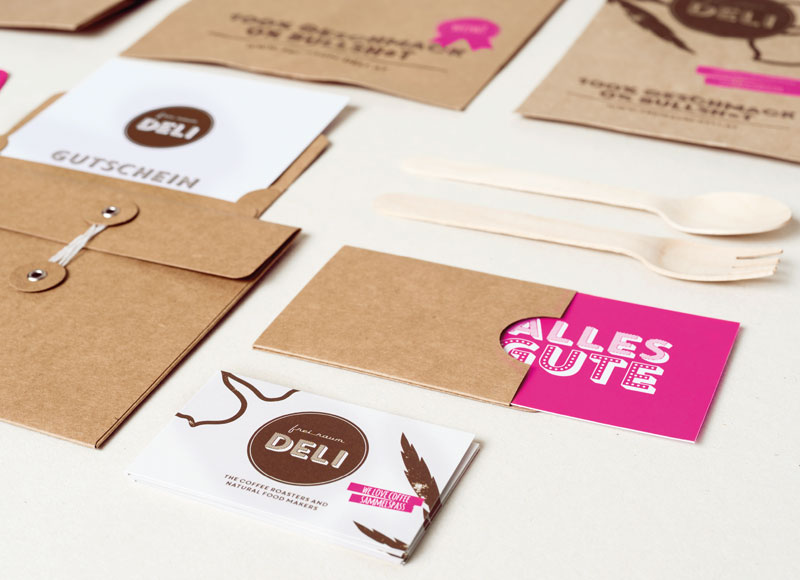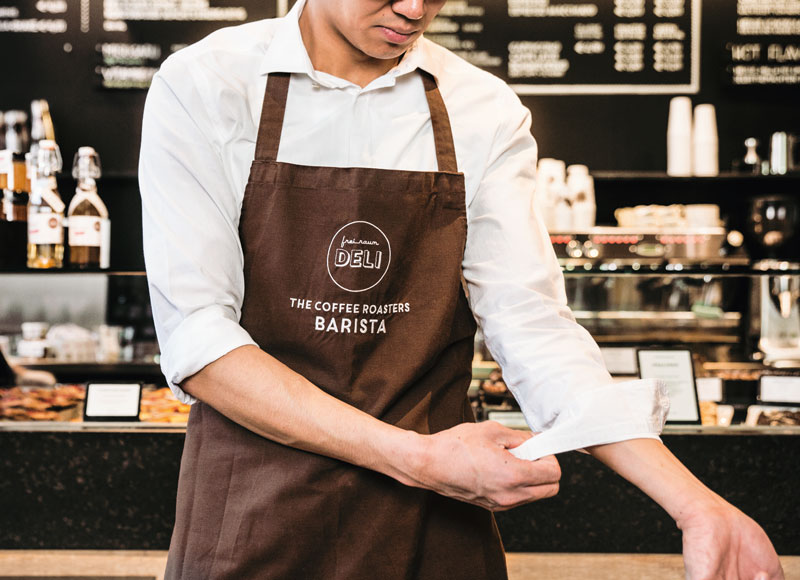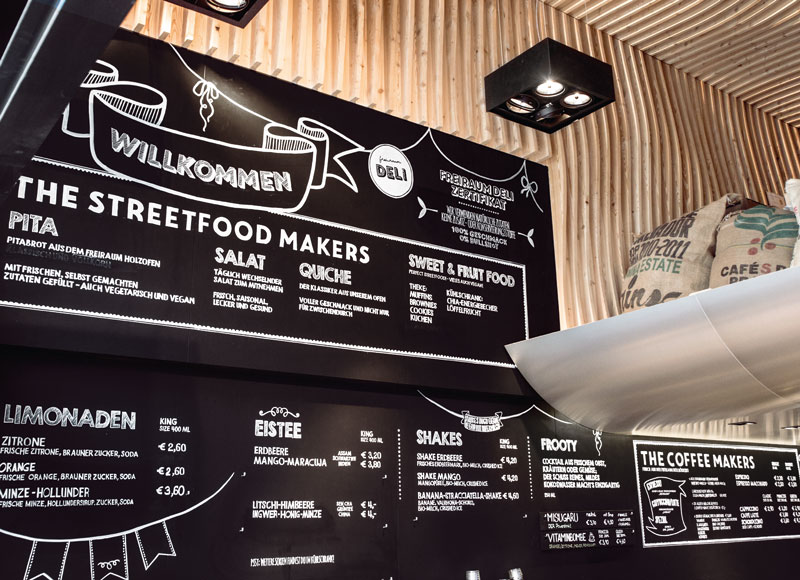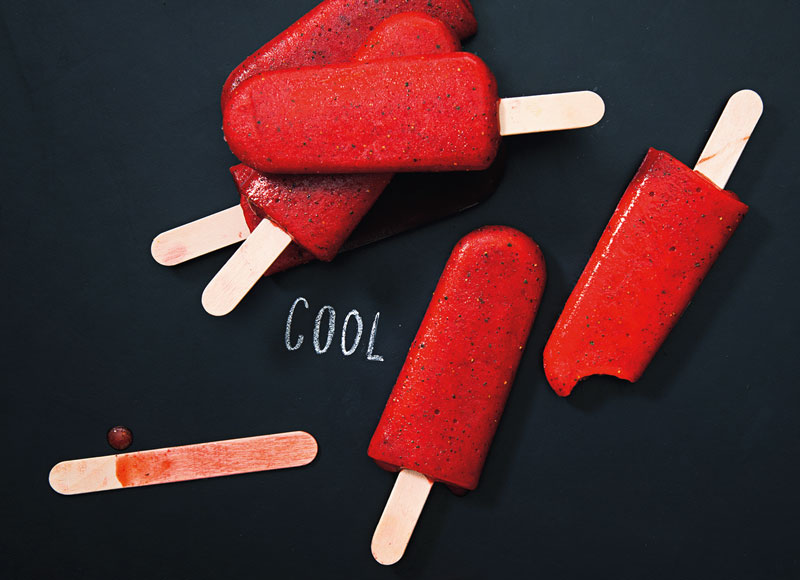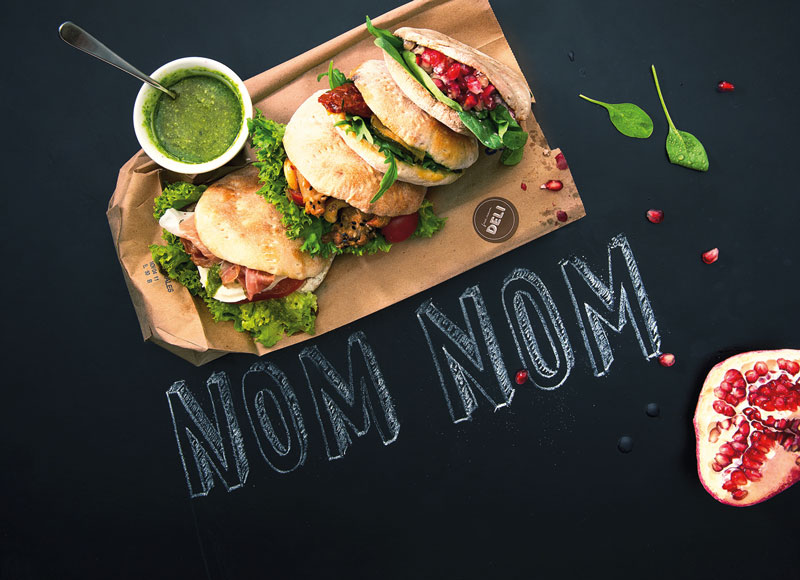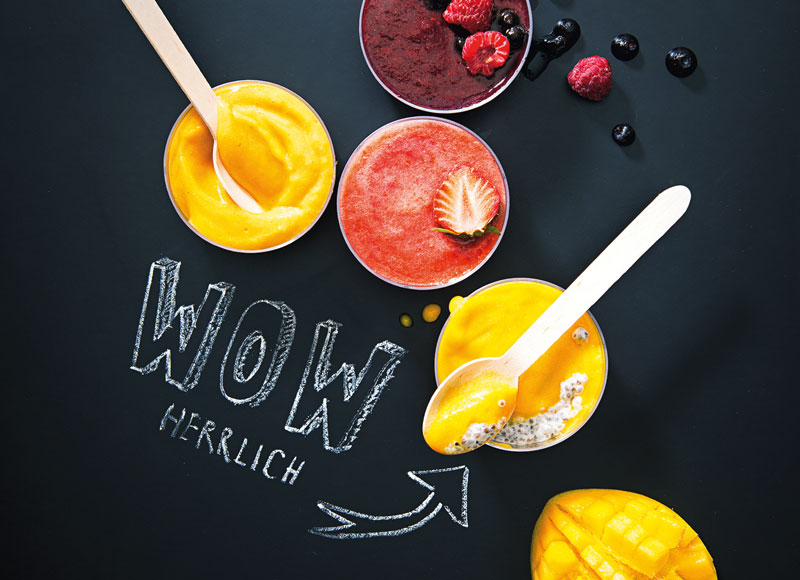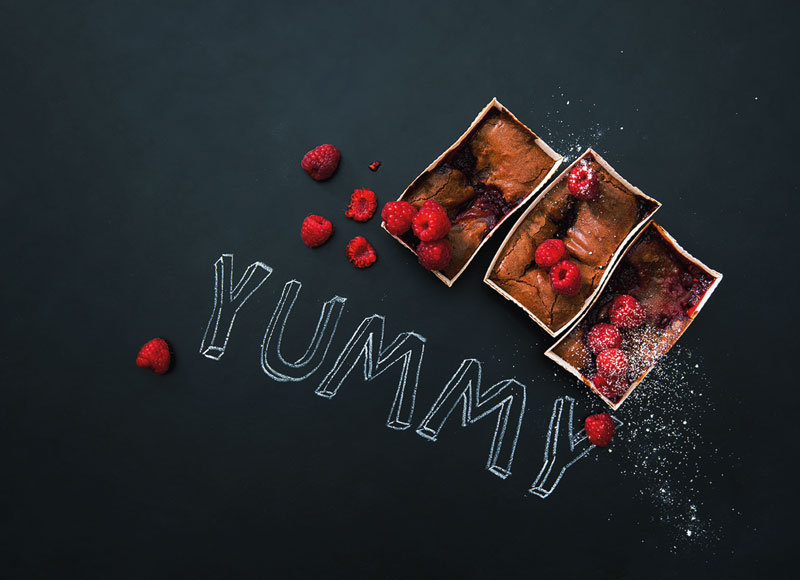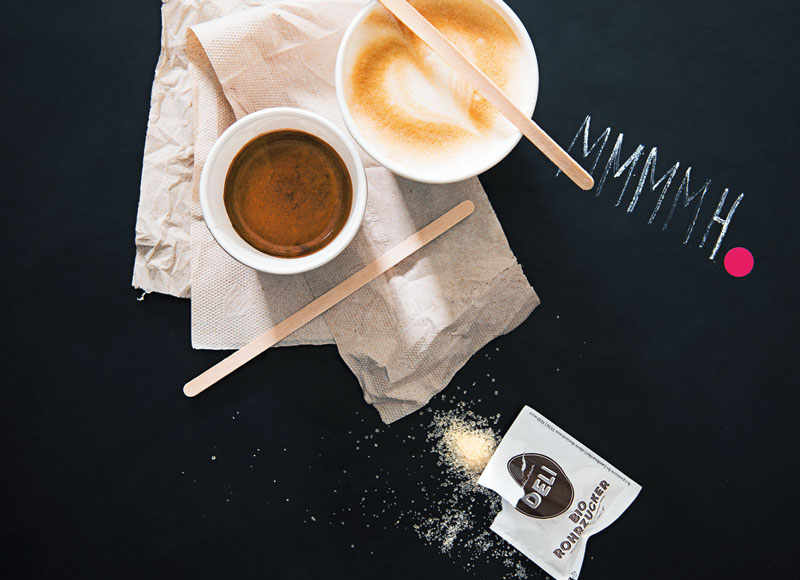 Images © Dasuno