New stylish BBQ joints are popping up everywhere like mushrooms after a wet season. Each competing of having the best burger and the most inventive interior. RIB'Z Grill & Booze is a new Belgrade bar-restaurant open since last March, designed by creative studio L'enfant Terrible, that holds it's own compared to others, offering its own unique blend of contemporary fast food experience.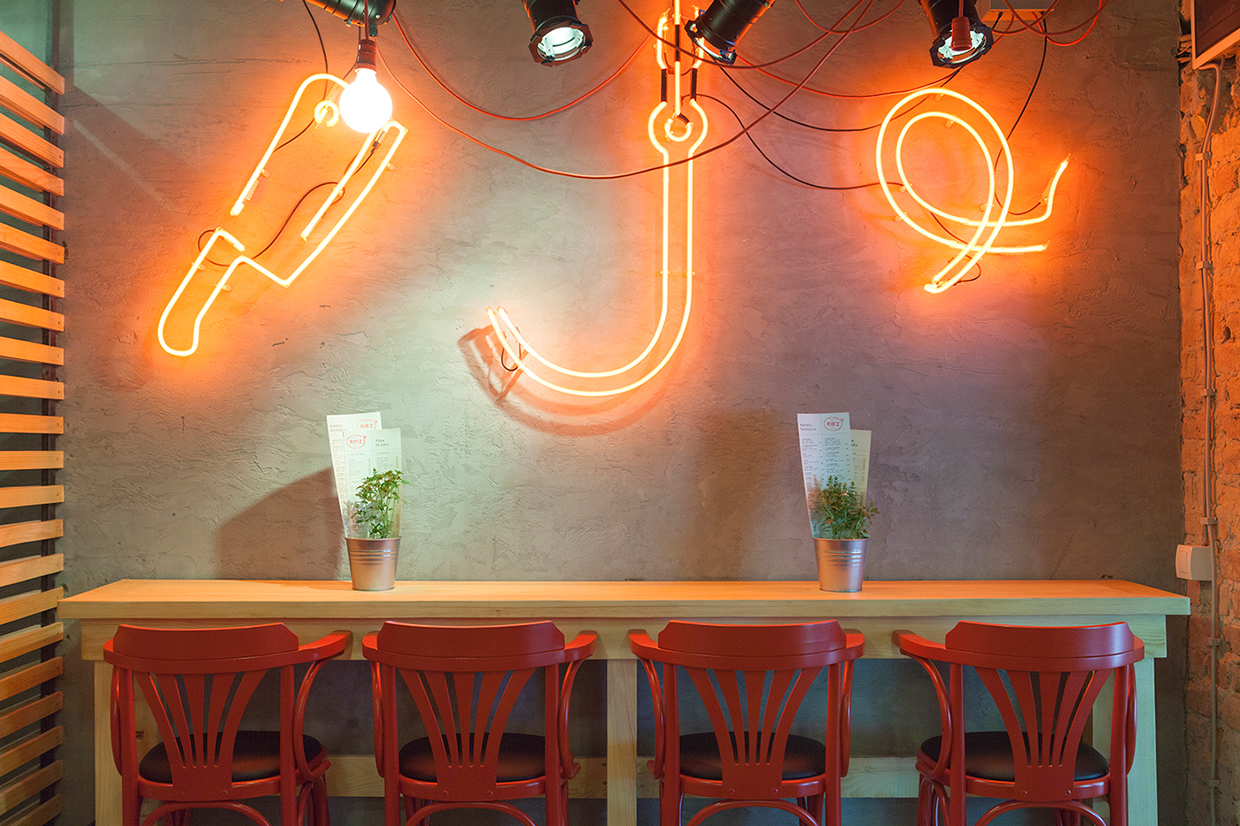 RIB'Z grill'n'booze offers a well-tested recipe of combining a rich selection of cocktails and spirits with Serbian-American style bbq, in a funky interior. A well-balanced combo of fast food ideology and high-quality ingredients.
The creative team at L'Enfant Terrible, headed by architect Aleksander Spasojevic, created a visual concept of a disco-themed butcher shop, incorporating neon light installations, which have become the trademark of the place. Full of clever details, like bright orange cables, a wardrobe build of hatchets and bathroom sink made of cow's drinking barrels. With popular materials as unpolished wood, cement, and bare brick walls were chosen, space is full of character and charm. The style is cohesive with the branding, designed by Milena and Aleksandar Savic, with the logo reminding of a neon light sign and red highlight colors gracing the menus, business cards and take away food packaging.
They've kept the menu short and simple, including American classics such as Ribs, the Pulled Pork Burger and the artery-clocking saliva-producing Fried Oreo Cookies and Mars chocolate bars with vanilla ice cream. Open till late, you can stay after your dinner to dance the calories away and enjoy some refreshing cocktails along with some funky disco music.
Obilicev venac 3,
Belgrade, Serbia
facebook