One man's trash is another man's treasure. A saying that is set to the test at Gabarage, where garbage and waste gets a second life in the hands of talented designers. Turning bowling pins into flower vases, skis into clothing racks and old books removed from the Viennese libraries into stools and table lamps. I popped into the bright and airy showroom on Schleifmühlgasse and was pleasantly surprised by the quality of the designs on offer.
In the 4th district of Vienna, amongst galleries and art shops you can find Gabarage. I was walking past the store the other day and my eye caught the cool looking bowling pins split in half in the window. As much as leering and peeking I tried to do through the closed shop windows, I had to return to find out more. And what I discovered was a store with unique, high quality gems with a strong social and environmental ideology behind them.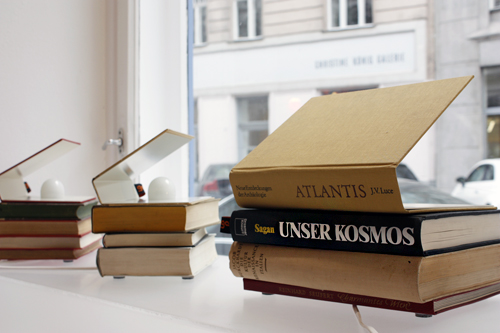 Table lambs made of old library books which are removed from years of use. I definitely need on of these on my bedside table, I wish it could be made of my favorite books. 
Gabarage, for over 10 years, has been working in co-operation with the Anton Proksch Institute (the largest drug addiction clinic in Europe) and makes its best to be a place where ideology meets practicality. All the products sold are produced by hand, made of waste material or excess products donated by a variety of sources. The simple idea is giving everyday products that have come to the end of their cycle, a new life. This way each item is unique and most often done in very limited edition. Some of their products are even so popular they are sold out within days. So it is advisable to stop by regularly.
In addition to the bowling pin flower vases (which I'm absolutely mad about), I really loved the table lamps made out of old library books.  Of the 20.000 books that get pulped by the Vienna Public Libraries per year some get a new life and a beginning as a simply great design object. I truly love this concept, especially after yesterdays World Book Day!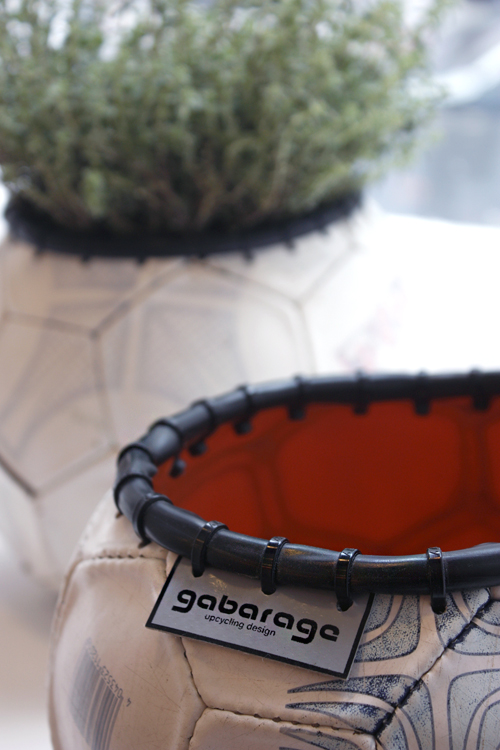 Old footballs collected from the many football camps of Vienna, turned into amusing flower pots.
While on my visit I noticed how affordable the prices where. As everything seemed to be done with such high quality and attention to detail, and how popular up-cycling has become in the last few years, I was expecting to see zeros in the end of the figures on these price tags. This fact paired with the innovative and inspiring designs make the concept great.
The timing for my visit was a little bit off as I found out that they are on the verge of updating their range with new designs. But from what I saw and heard, I'll definitely be popping in again!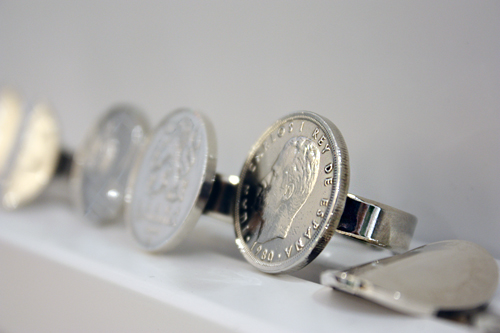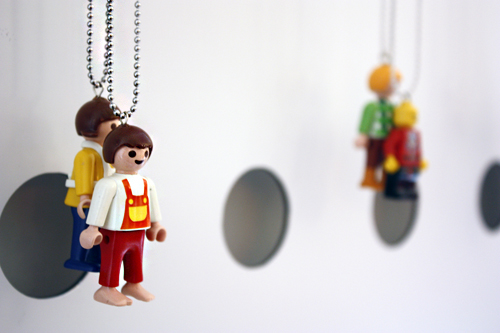 Jewelry for all taste! Rings made of old coins and pennies look quite regal, and cute necklaces made of Playmobil and Lego figurines. These would make great presents for the green minded.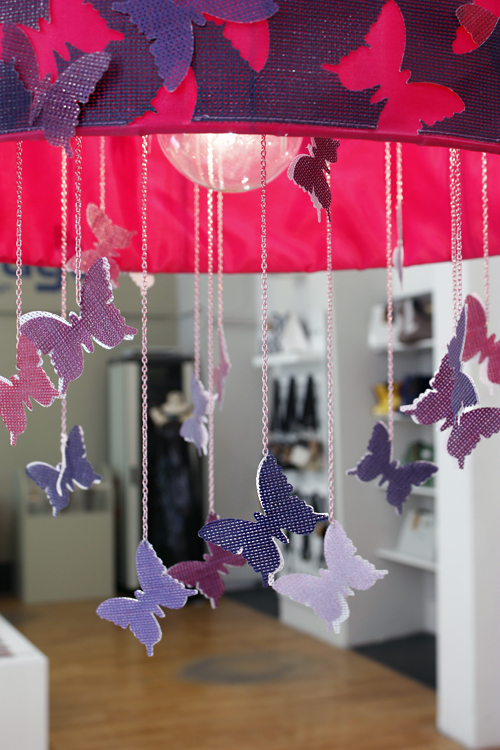 A colorful lampshade made of up-cycled constructions materials. The multicolored butterfly shade would fit amazingly into a children's room.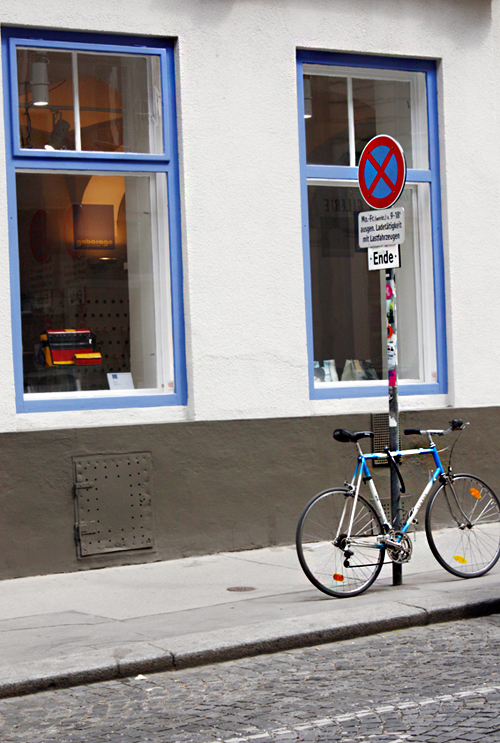 And how to find here?
It's right between Naschmarkt and Karlskirche on the Freihausviertel. You can't miss the row of high windows painted blue. Make sure to visit soon, as I heard from behind the counter that the selection is getting updates shortly. New designs are in the making, waiting to get on the shelves of Gabarage.

Gabarage
Schleifmühlgasse 6
1040 WIEN
mon- thu 10-6 fri 10-7 sat 10-5
website / facebook
Photos © Design&Paper