The Holidays are fast approaching, so time has come for our annual Paper Lovers Holiday Gift Guide. The tradition of gift-giving is as old as time, and one of our favorite holiday customs. There is nothing more delightful than watching that special someone unwrapping your carefully chosen gift, hoping it translates the love you carry for them.
To help you through the arduous task of finding the perfect gift, we've put together a little list that includes everything from our favorite books to notebooks and home decor. Anything a design and paper enthusiasts would love and cherish.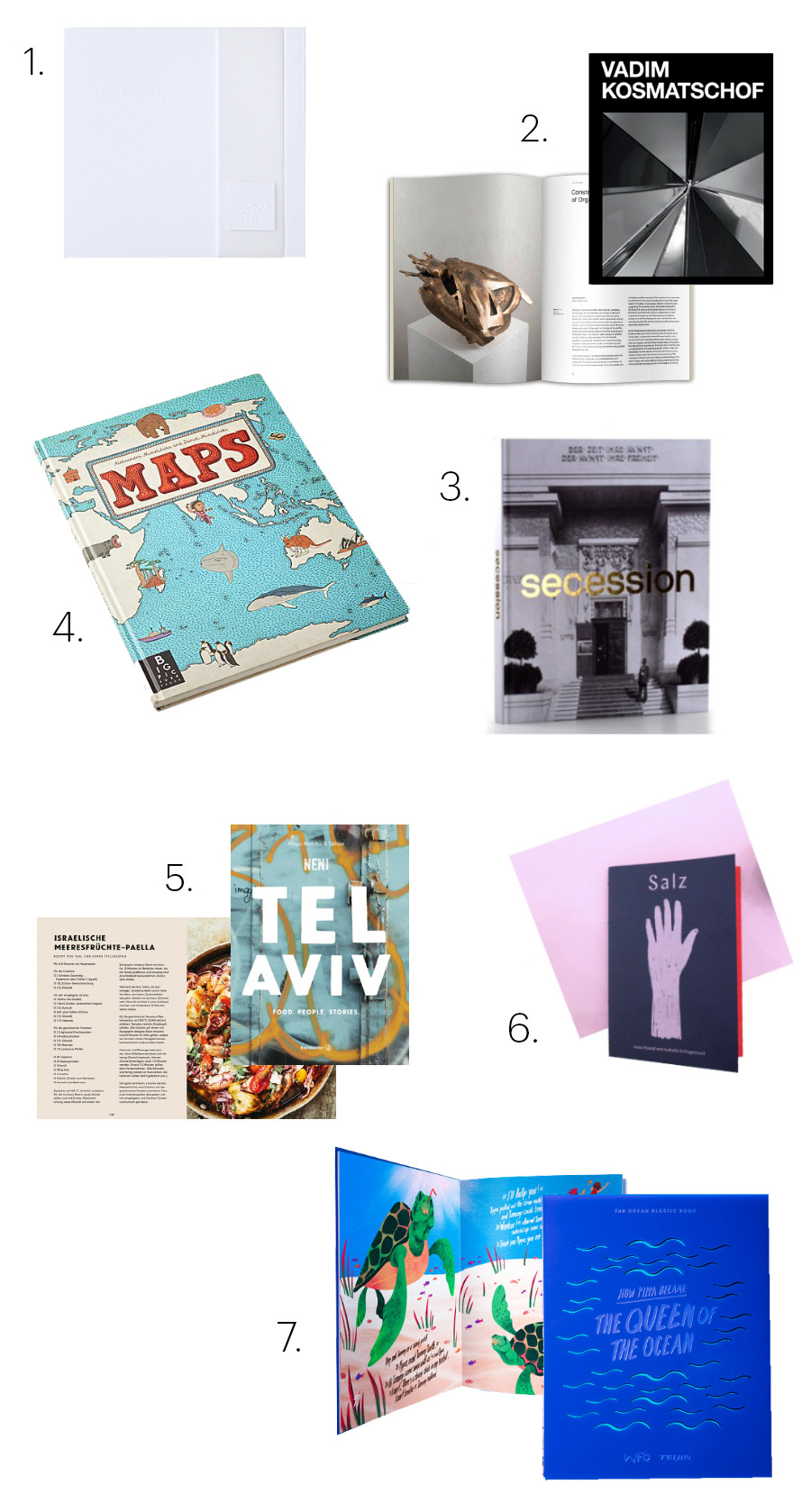 (1.) BLÜTEN:FARB:STOFF by Eva Denk – When photographing flowers, Eva Denk often noticed similarities to substances that have fascinated her since her youth. Translucence, structure, and gloss of the flowers aroused associations with individual textiles with comparable qualities. Made of velvety smooth Pur Coton paper with an open thread stitching, wrapped with an Enduro Ice banderole. The edition is limited with 10 pieces, numbered and signed. Interested persons should contact eva@outlinegrafik.at
(2.) Tatlin, Vadim Kosmatschof – Published on the occasion of Vadim Kosmatschof's museum exhibition at the New Tretyakov Gallery. It spans all the main periods of the Russian-born artist, whose work today equally belongs to the cultures of Russia, Germany, and Austria, the three countries where he has lived and worked. Including over 130 artworks ranging from porcelain works, reliefs, paintings, sculptures, prototype models of public art installations, photo material and texts by key international curators, theorists, as well as the artist. Available here.
(3.) Secession book – The newly published publication, with its numerous illustrations and lots of archive material, offers a detailed account of the history of the artists association, the Secession building and the Beethoven Frieze by Gustav Klimt. Available here.
(4.) MAPY – You can travel the world and see geysers in Island, camel caravans in the Egyptian desert, ancient Maya cities in Mexico, to play cricket in England, to go skiing in Austria and taste 100-year-old eggs in China, with the help of 51 huge, beautifully illustrated maps. The book takes you around 42 countries on 6 continents in just an afternoon. Available here.
(5.) TEL AVIV, Food. People. Stories – This cookbook with atmospheric photos, exciting stories and local recipes from Haya Molcho, the founder of famous Viennese NENI restaurants gives also a living portrait of their vibrant and ever-changing hometown. Available here.
(6.) SALZ Book – In the new magazine called SALZ the designers Anna Hazod and Isabella Schlagintweit along with other artists deal with the term salt. The versatile interpretations range from place and nature but also to food and people. Amongst others, SALZ is a declaration of love for this raw material which spices up not only our food but also our lives in a metaphoric way. Interested persons should contact post@annahazod.com or ischlagintweit@gmail.com
(7.) The Queen of the Ocean, The Plastic Book – A children's book entirely made out of recycled ocean waste, tells the story of our vulnerable oceans and their fragile state through the tale of a little girl. The book created by the Waste Free Oceans organization in collaboration with advertising agency Jung von Matt aims to educate and change our current and future behavior toward plastic use, which has become a major threat to the livelihood of our home planet. Available here.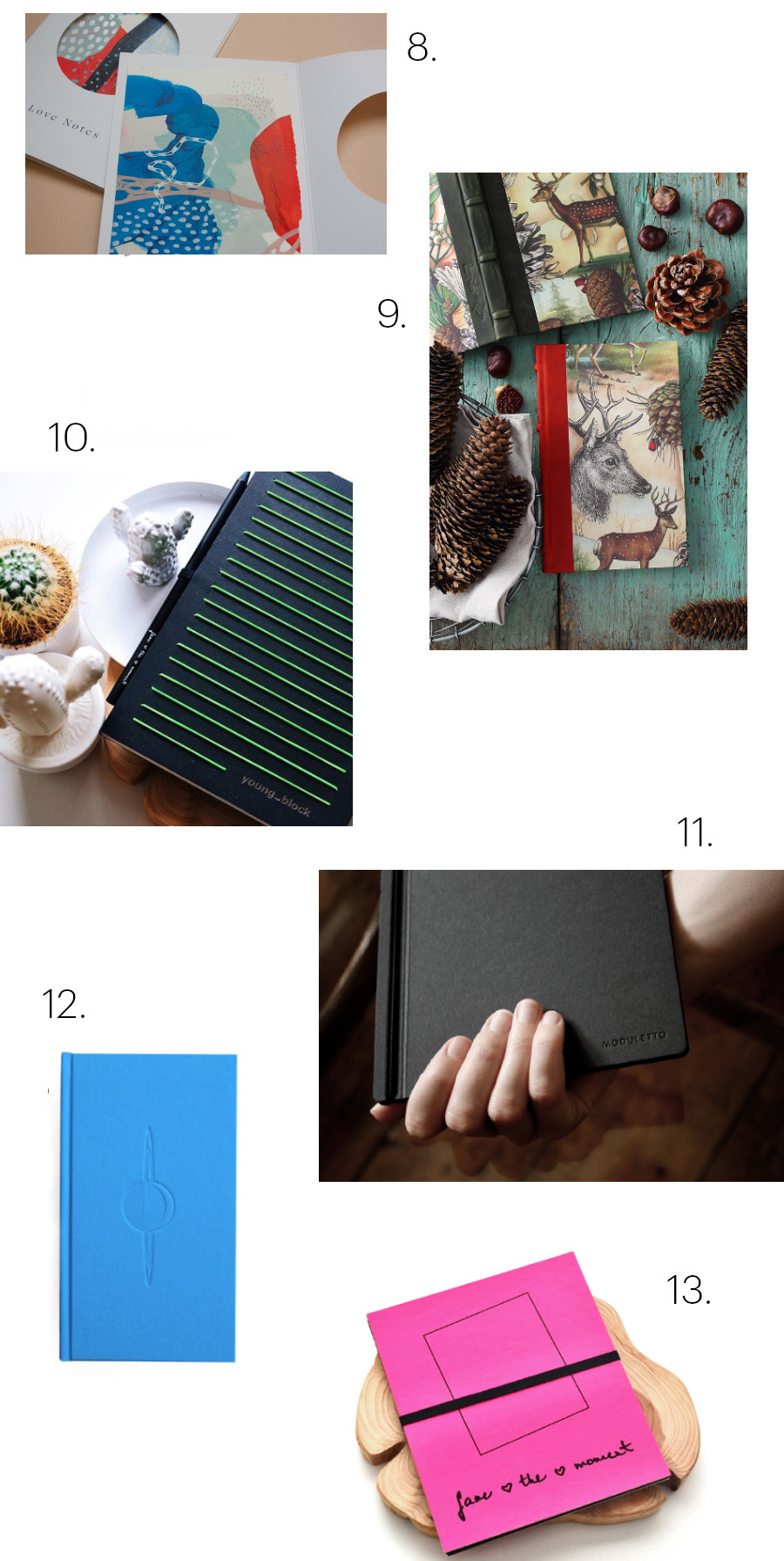 (8.) Love Notes / Reminder for self-love – The card series Love Notes by designer Alexa Maria Warlits was developed as a small reminder of self-love and at the same time an initiative for more love in real life.  The cards are meant to be gifted to strangers, as a way to "share the love". They consist of a card with an original work of art – each card is therefore unique (like every human being) and they are limited in the first edition to 200 pieces. Available here.
(9.) Bomo Art Budapest – Bomo Arts' special and delicate leather-bound diaries have been made for more than 20 years by hand, by talented bookbinders in their workshop in Budapest. The selection is constantly growing and includes journals, diaries with hand-drawn graphics on the covers, photo albums, wrapping papers, greeting cards, ex libris, praxinoscope, wall decor, and many other exclusive stationery products. Bomo Art creates products that look and feel good, and that inspire artists and makers to capture their ideas, design beautiful things and share their stories. Available here.
(10.) Young_block Elastic Band Notebook – Genuine, hand-made block with rubber rows on a black envelope, includes 128 pages of Pergraphica paper, a pocket and a rubber band for the pencil in the back. Simple, stylish, everything you need from a quality notebook. Available here.
(11.) Moduletto, Serie Nera –  my little dark heart skipped a beat when I saw this notebook. It's perfect in its simplicity. And a first of it's kind! The Seria Nera by Moduletto is everything you could ask for from a notebook. It's light, good size, compact, high quality and beautiful to look at.  Available here.
(12.) Uranus Notepads – The collection lines up the 8 planets of the Solar System – Mercury, Earth, Mars, Jupiter, Saturn, Uranus and Neptune. All of the notebooks represent the dimensions of the planets with their proportions and sizes, thus Mercury is the smallest and Jupiter is the largest in the row. The colors of the cover resemble the color of the planet's surface, which is completed with the blind embossing of the planet on the cover. The book inside contains 100 sheets of premium Pergraphica Rough natural color paper, which is suitable for taking notes and making drawings as well. Heightening the space-mood, a light-reflecting bookmark ribbon is included. Available here.
(13.) Leporele Ole Gift Set – A Photo album with folded inner paper and hard envelope, in various color combinations of special papers and original graphic on the envelope. Available in two sizes, the complete set includes stickers, crayons, and pads. An ideal album for sticking Instax photos. Available here.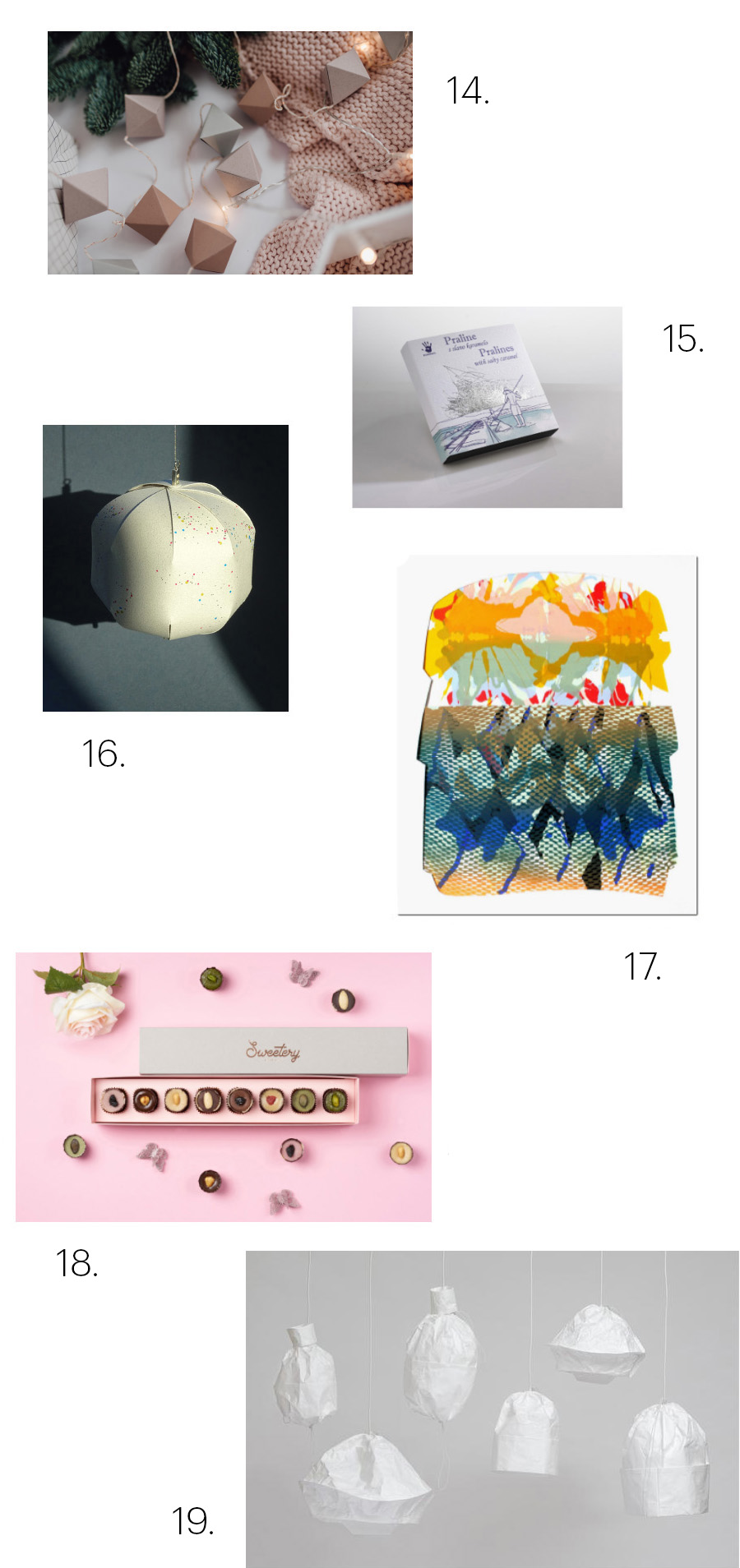 (14.) Powder octahedron pendant by Edinas Paper – Edinas Paper's mini octahedrons are the great favorites of the holiday season! The carefully selected papers and the careful selection of colors give a festive but clean atmosphere. It can be perfect on the Christmas tree, even as a garland, but also hangs in the space to create a unique mood. Using more pieces, you can increase the effect you want to achieve. Available here.

(15.) Lucifer Chocolate – Sweetness Lucifer's Chocolates are exotic natives from all over the world. Try the gourmet variety of flavors that are shaped by geographical characteristics, cocoa varieties and way
of cultivation, all wrapped in a beautiful packaging. Available here.
(16.) Zimi Globe – The Innovative Greeting card. A patented threading technique, developed in Vienna, makes it possible: flat, round, flat, round, and easily transitions: globe, card, globe…Printed on both sides, this innovative 3D card is effective advertising, greetings cards, deco and also gift wrapping. The featured design shows all 500 cities of the world with at least one million inhabitants, in four categories (more than 1, 3, 5 and 10 million) So the world is reduced to the big cities. The ZIMI Globe is printed with UV varnish on GMUND Urban Cement Dust. Available here. 
(17.) Mono Series by Jasmin Schaschl – A multi-color screenprint and collage piece by Jasmin Schaschl, an artist living and working in Vienna. During her residency at the Viadukt Studios, she produced this ongoing series, in which each artwork is composed of two separately printed screenprints, either in black and white or built up of layers of patterns – initially paintings and drawings with ink – in different colors. By mounting two prints under a hand cut mat the prints enhance each other and form a harmonious unity at the same time. The shape of the mats gives the pieces a monolithic character, whereas the surface itself invites the viewer to have a closer look at underlying layers of colors, patterns, and marks. Each artwork is one of a kind. Available here.
(18.) Sweetery – Sweet messages for every occasion Working closely with one of Austria's most renowned pastry chefs, Sweetery brings together a very special sense of quality and design, with traditional craftsmanship. Available here.
(19.) Dress a Bulb, Tyvek paper lampshade –Dress a bulb is a lampshade collection made from Tyvek, designed by Viennese designer Patrycja Domanska. There are 3 different shapes in 2 sizes each and the assembly takes only a moment. Simply fix the lampshade with the rubber band over the LED bulb and shape it. Available here.