Budapest based Graphasel Design Studio creates visual concepts with the highest artistic quality, with as much creative appeal as purpose. Working for clients in various fields, Graphasel conceives visual concepts and implements them both in print and digital design. Truly seeking to understand and translate the strengths and specialty of the brand at hand, the studio builds creative concepts as a bridge between the customer and their target group. Whether working on- or offline, Graphasel values quality, functionality, and unique experience through details and touch.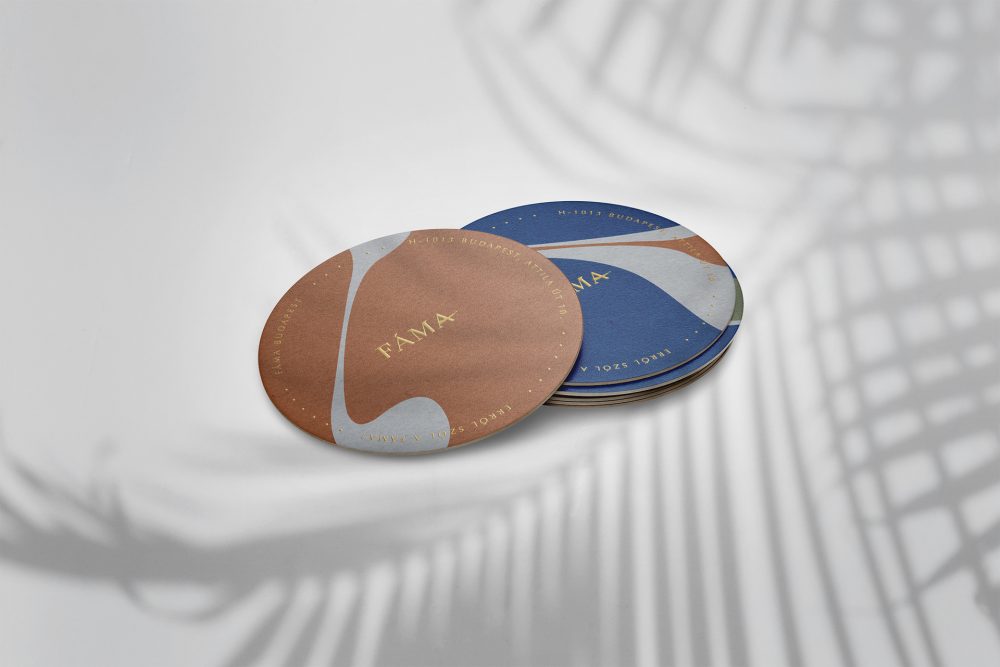 "A print is a manifestation of an idea, but the quality of the print itself can in turn influence the content of the thought. Print design also comprises the exploitation of materials to be used; this in itself can fill with content an attractively folded or cut object as graphic design turns into a spatial experience. Printed design is also able to act on other senses such as touch, which is more than a thought – it is a sensation", Graphasel writes. 
Printed design is also able to act on other senses such as touch, which is more than a thought – it is a sensation, Graphasel writes.
Fine dining restaurant Fáma branding in a contemporary, relaxed style, and elegant gold details
A project that well encapsulates Grapahsel's taste and aptitude is the visual identity it created for Fáma, a Budapest based restaurant. The fine-dining restaurant represents a relaxed style with Hungarian-Asian fusion cuisine in amazing flavors. The visual branding was designed to enhance the dining experience while representing Fáma through visual marketing. The royal blue and brass-colored design with gold details and abstract marble-patterned and minimal botanical illustrations capture the elegant yet laid-back feel of the eatery. 
While feeling balanced and harmonious, what truly elevates and completes the design concept is the gold foil logo in a serif font beautifully printed on menus, coasters, and business cards – without being showy or loud, it gives just the perfect bite of delight and luxury. 
For more restaurant branding inspiration, see our previous articles in the BRANDING + PACKAGING category.