Grzybobranie is a board game inspired by a family tradition of mushroom hunting. A graduation project by Agata Polasik from the Faculty of Graphic at the University of Art in Poznan, Poland, Follows a fun path through the woods, while the players learn about mushrooms and other goods of the woods.
Grzybobranie (Mushrooming in eng.) it's a graduating project inspired by multigenerational board game tradition as well a long heritage of mushroom knowledge, that has taken place in Polasiks family. With a pinch of novelty – the game is about learning through play and fun and raising a new generation of mushroom hunters. The game brings you closer to the forest thicket and educates you on the knowledge about mushrooms. Join the unknown path of the woods! Let's go Mushrooming!, declares the game.
With beautiful illustrations full of texture and earthy colors, the game comes complete with a board, collectible cards, an instructions booklet, and adorable little mushroom pawns, as well as a fittingly designed packaging. But the only question remains: who wants to play with us?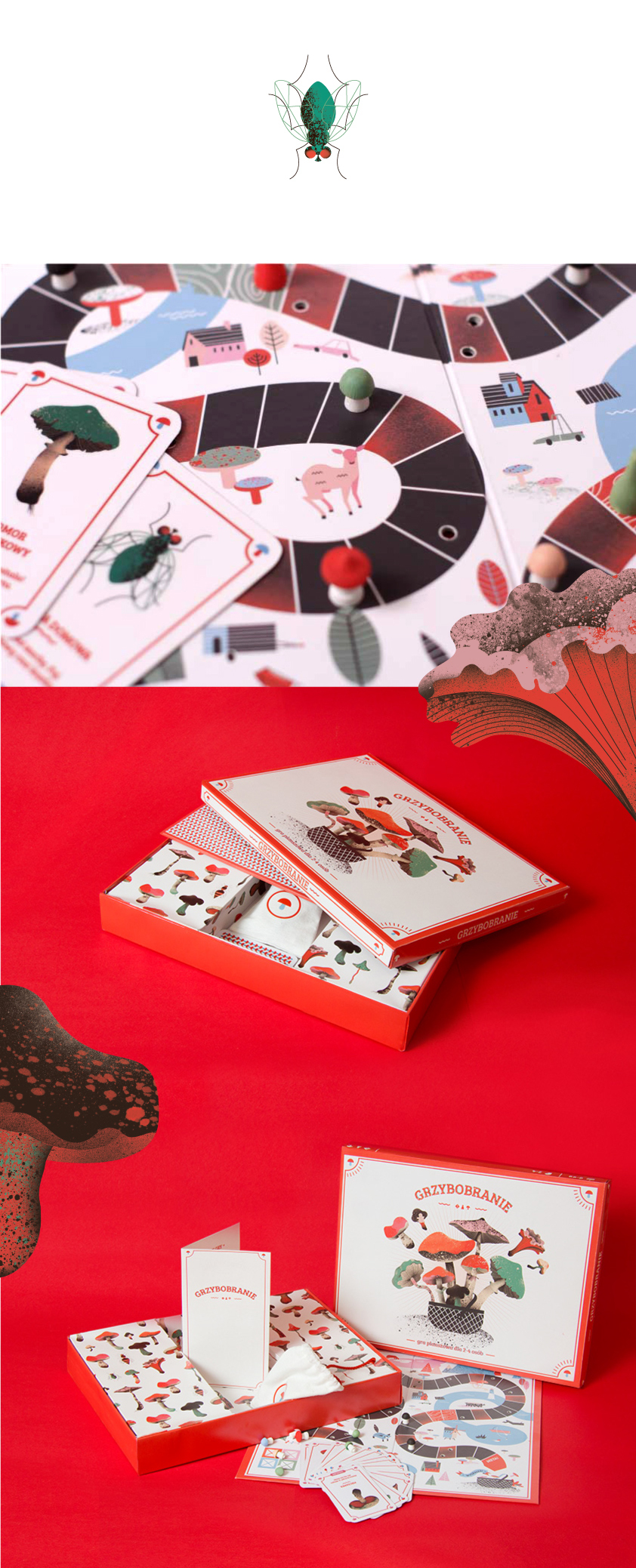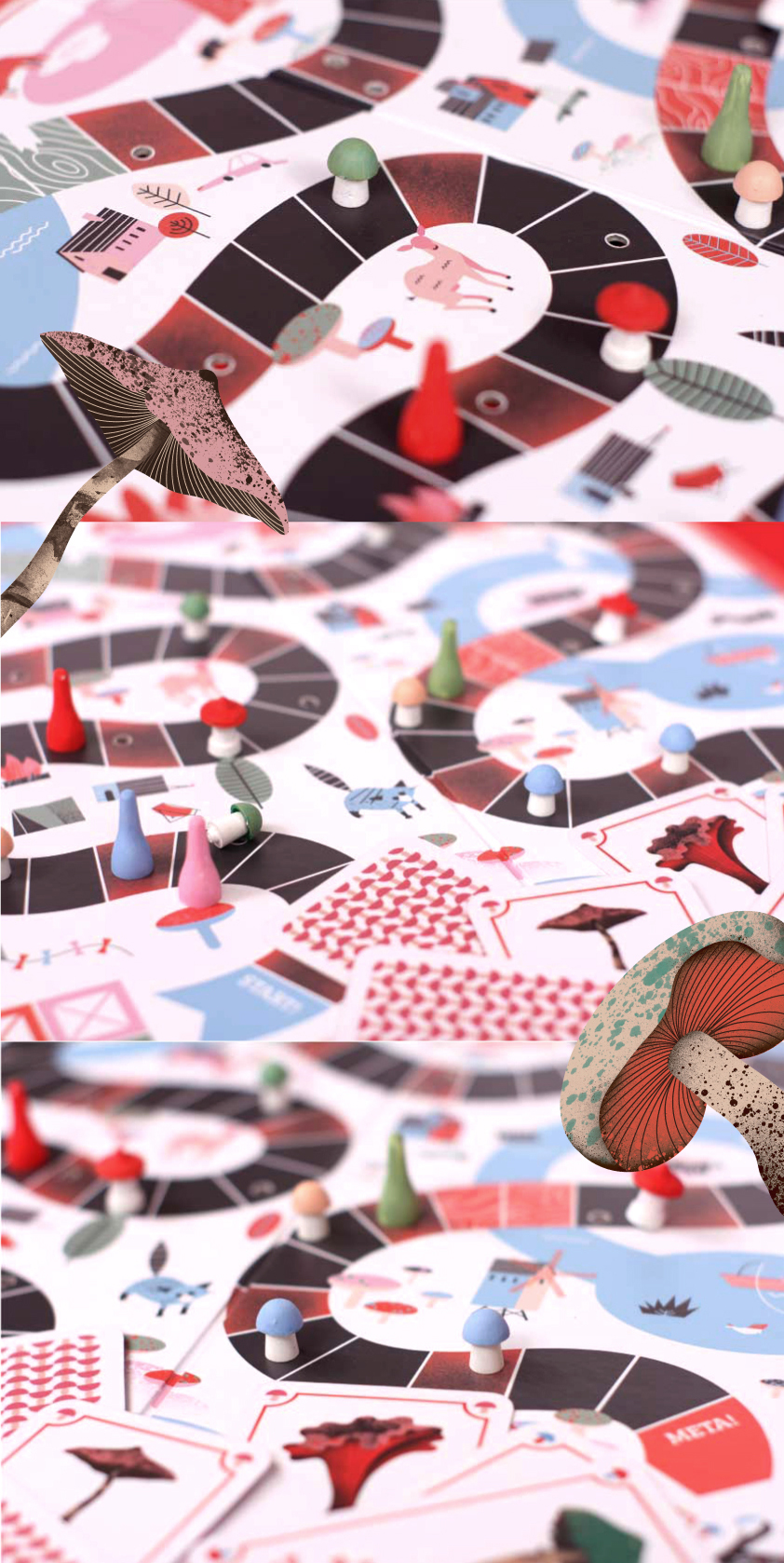 Images © Agata Polasik