"Those who stop indulging, start preaching" – declares the new goulash and champagne bar in town, promptly named Gulasch & Champagne. The latest addition to the luxury hotel Grand Ferdinand's three restaurant line up is fitting to the Weitzel Groups famously exceptional culinary concepts. And as much love and thought has been put into the menu and prestigious location on Stubenring, the corporate branding follows a carefree feeling with stylishly classic typography and humorous characters. Having done the hotels branding as welll, it was only fitting that the giant of Austrian design agencys, Moodley brand identity, created the restaurants identity as well.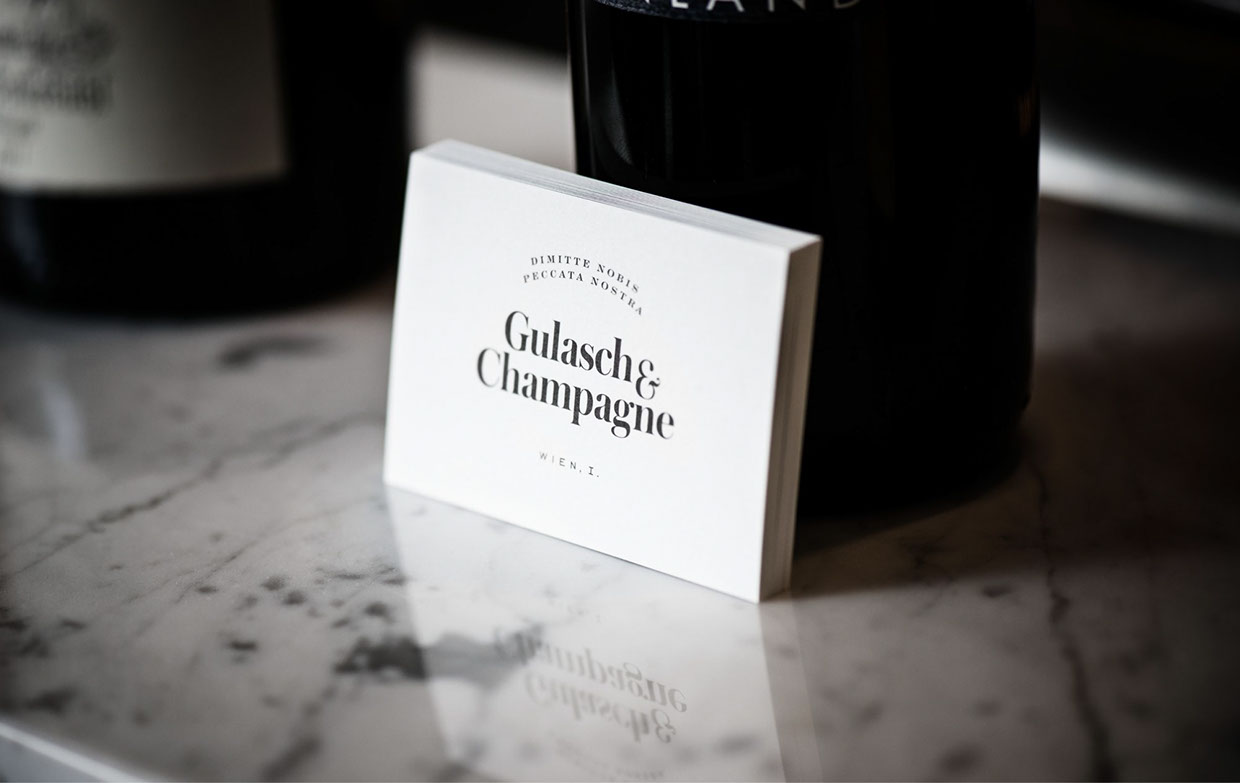 At Gulasch & Champagne, the old Viennese charm of fast cuisine and midnight snacks like Debreziner sausages, Leberkäse and – of course – goulash, meets sparkly Veuve Clicquot and tasty Velkopopovický. Traditionally a very simple menu of homely delicacies is partnered with champagne or beer, creating an interesting combination of rich tastes and delicate flavours. The theme is build on the art of seduction with a tongue-in-cheek attitude. Along with this, the new corporate design invites the guests at Gulasch&Champagne to enjoy themselves, celebrate and even to sin a little.
The modern typography with historical influences and the illustrations by award-winning illustrator Jonathan Burton – winner at Communication Arts, the Society of Illustrators NY and the Association of Illustrators – impress as the style-defining elements with their charming and ironic characters. Inspired by the allure and the delicacies of the traditional Viennese cuisine, the branding design leaves no room for doubts: Gulasch&Champagne really is carefree dining at its best.
Gulasch&Champagne
Schubertring 10-12
1010 Vienna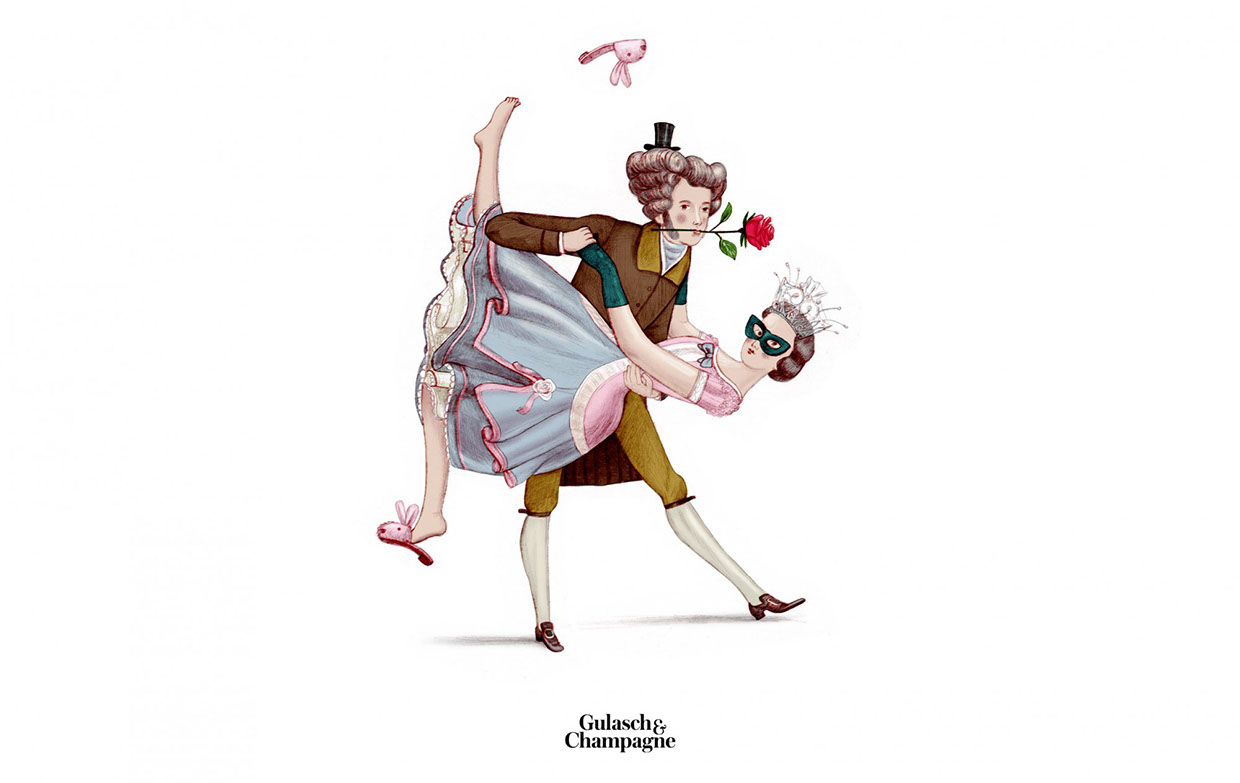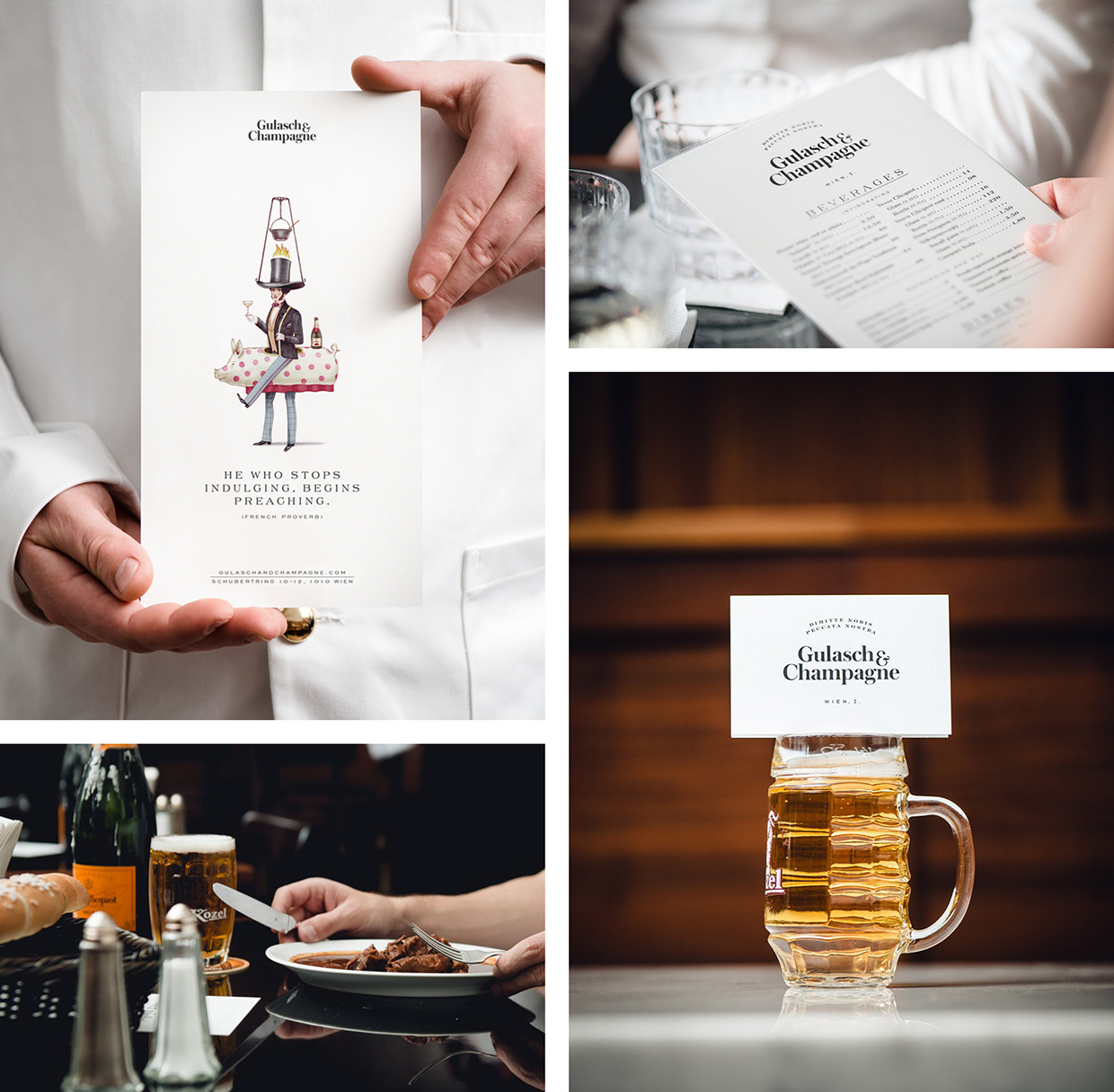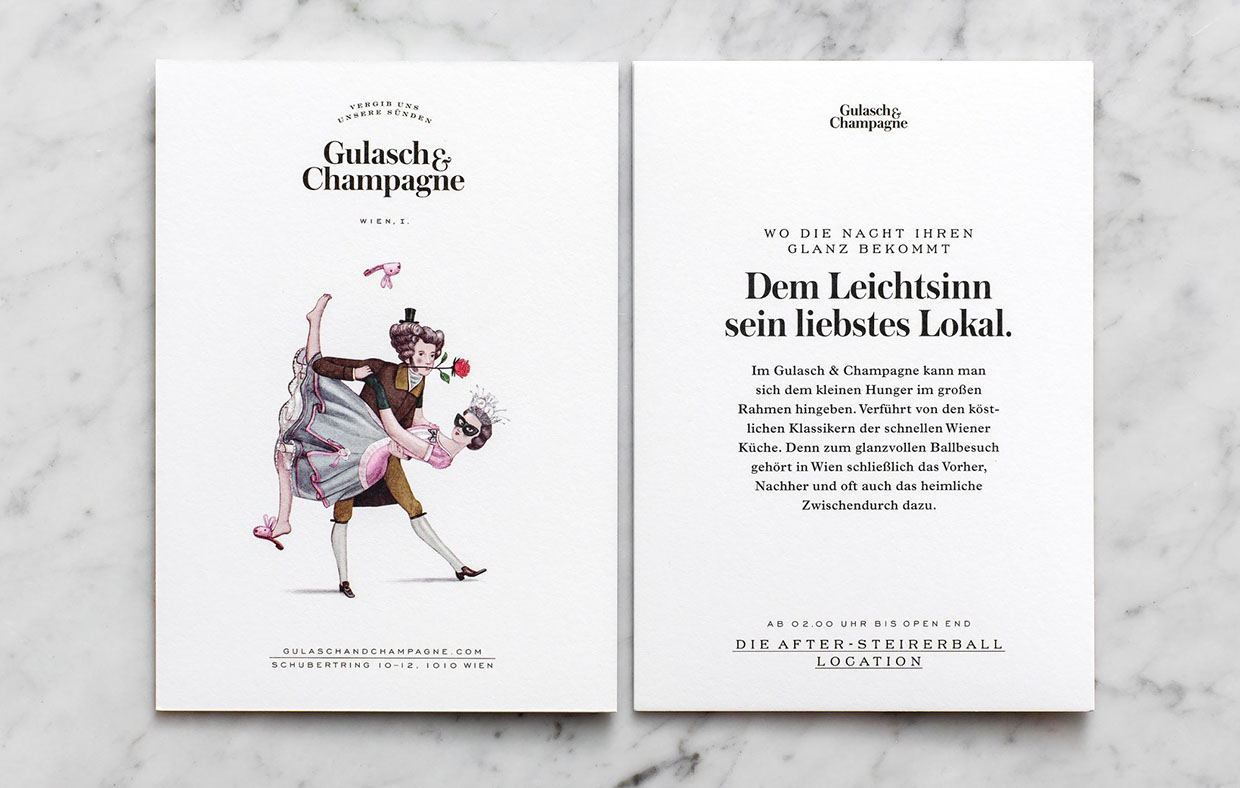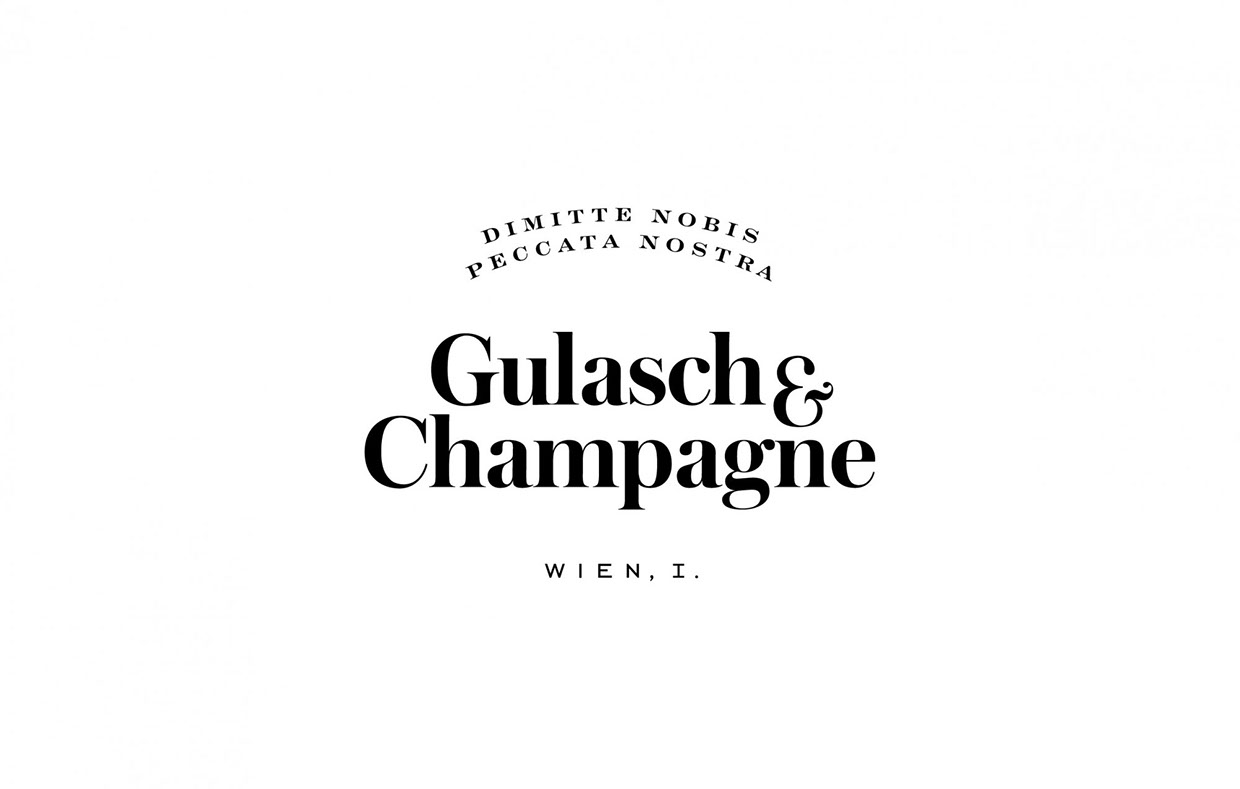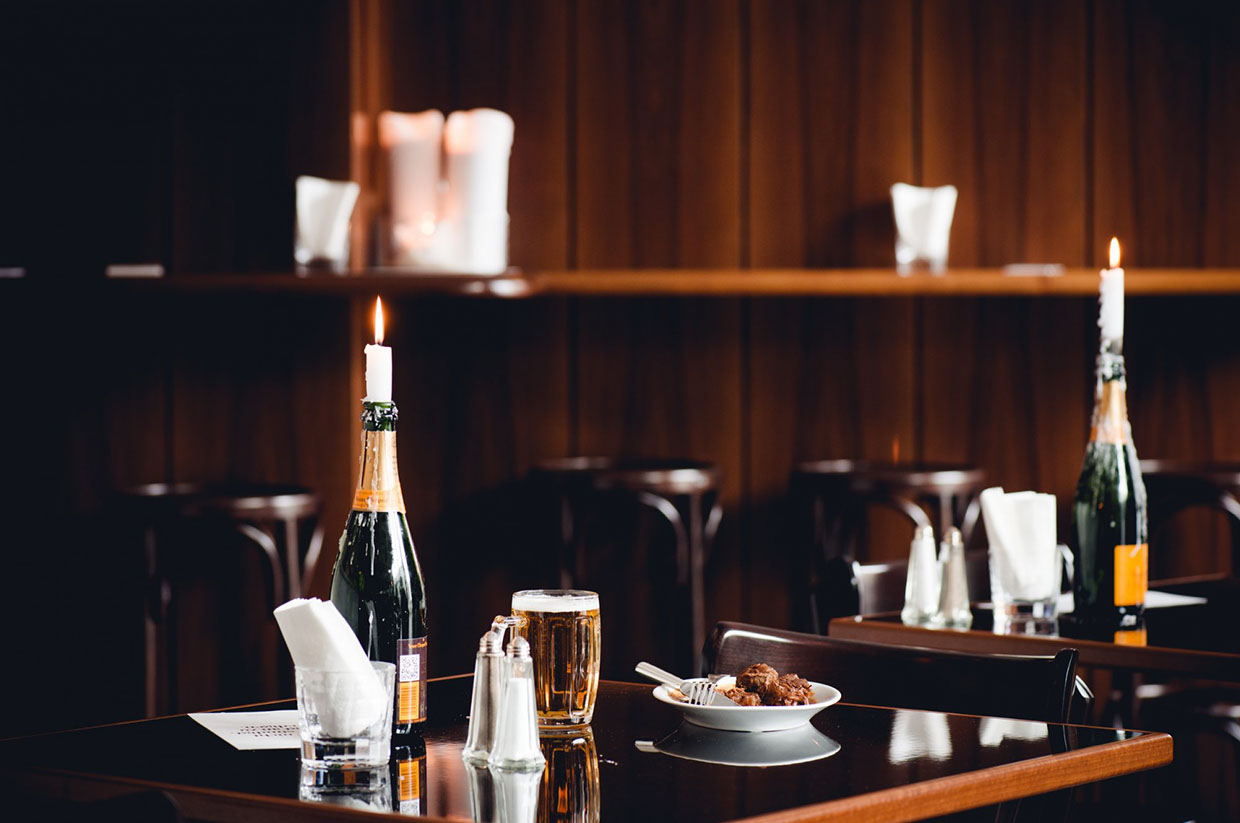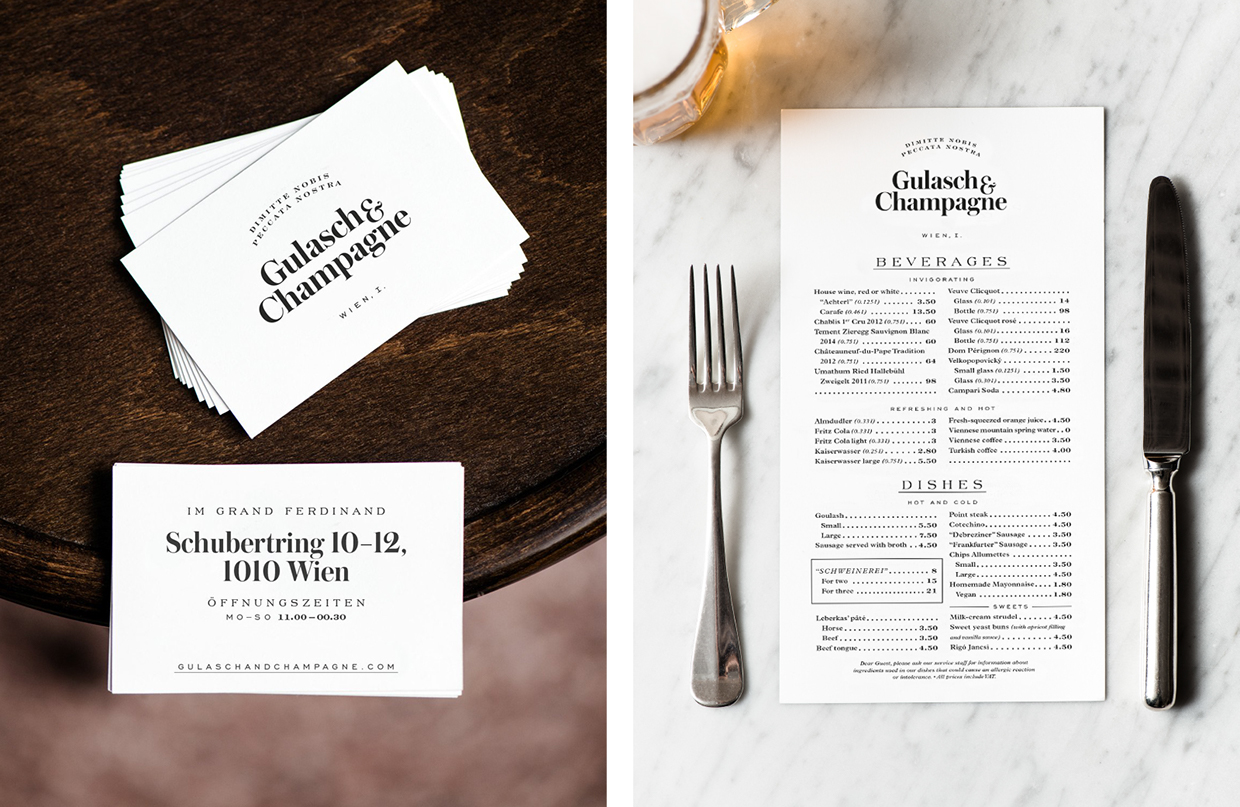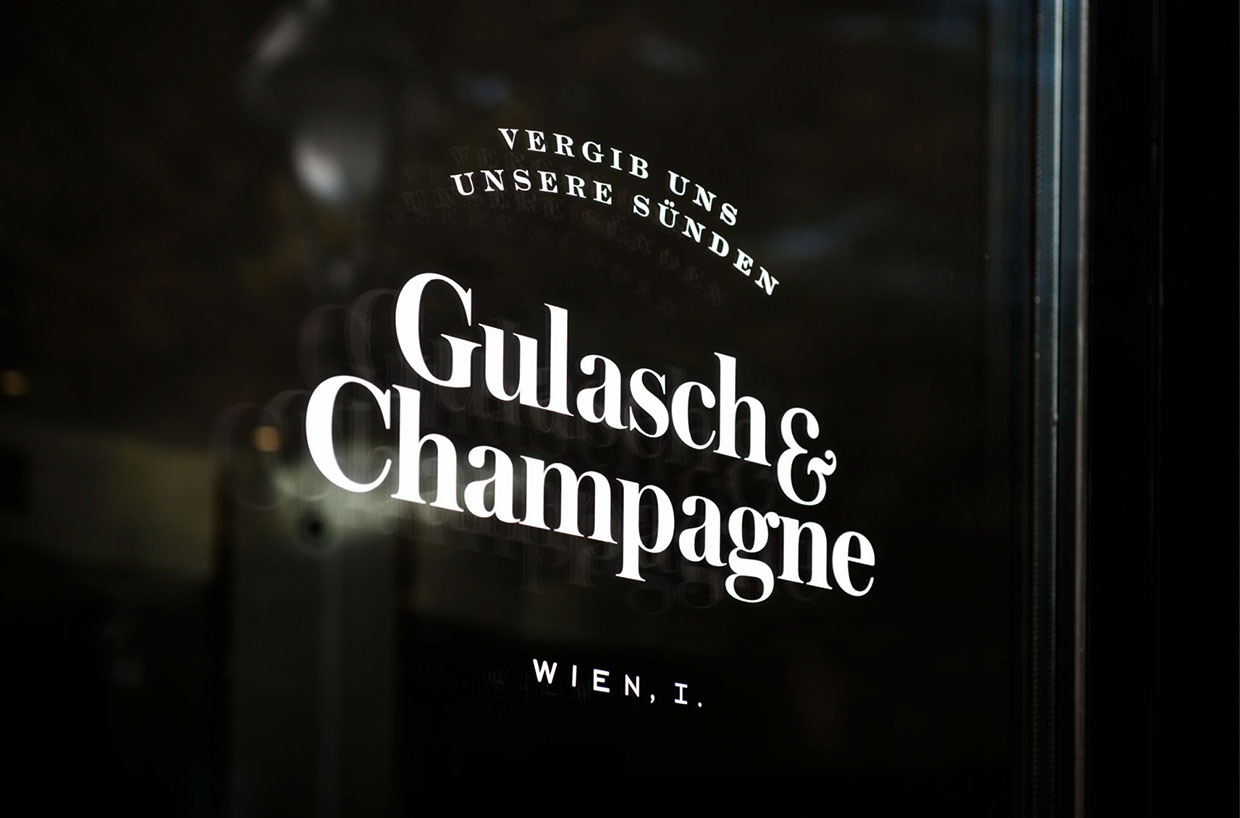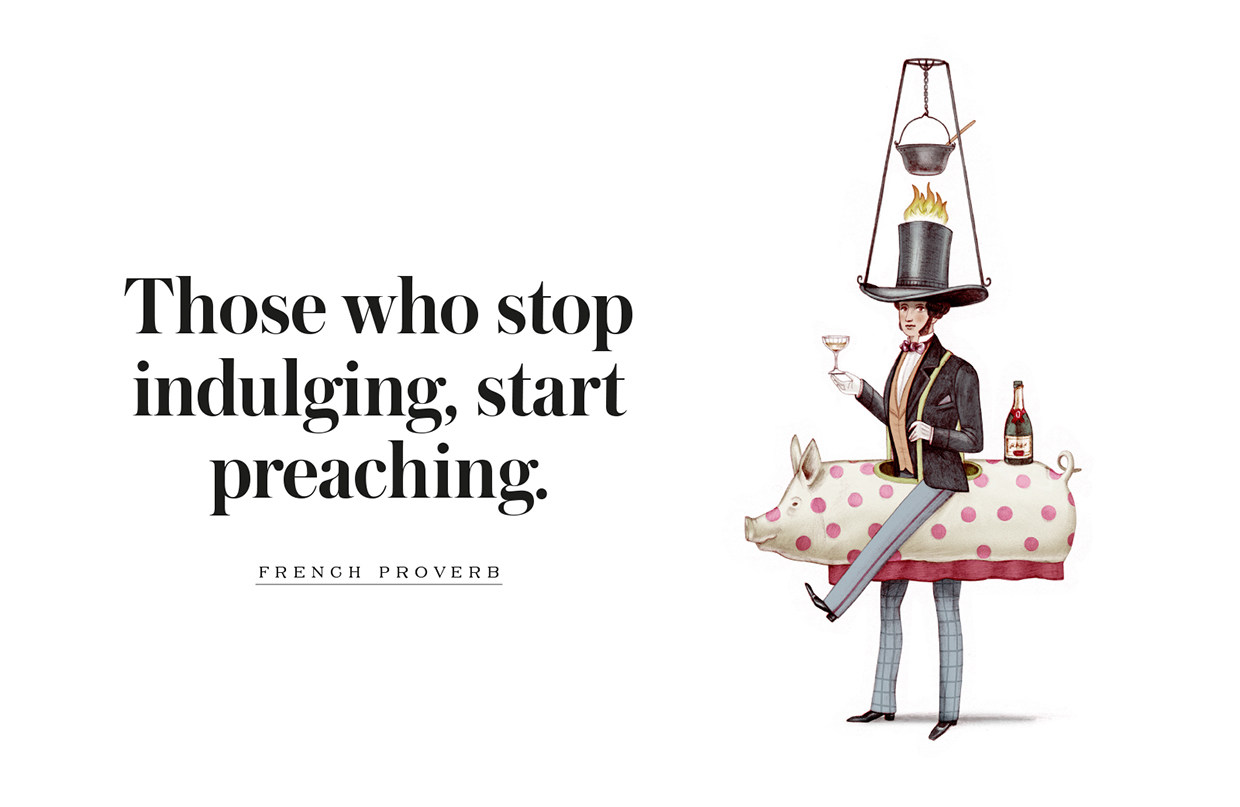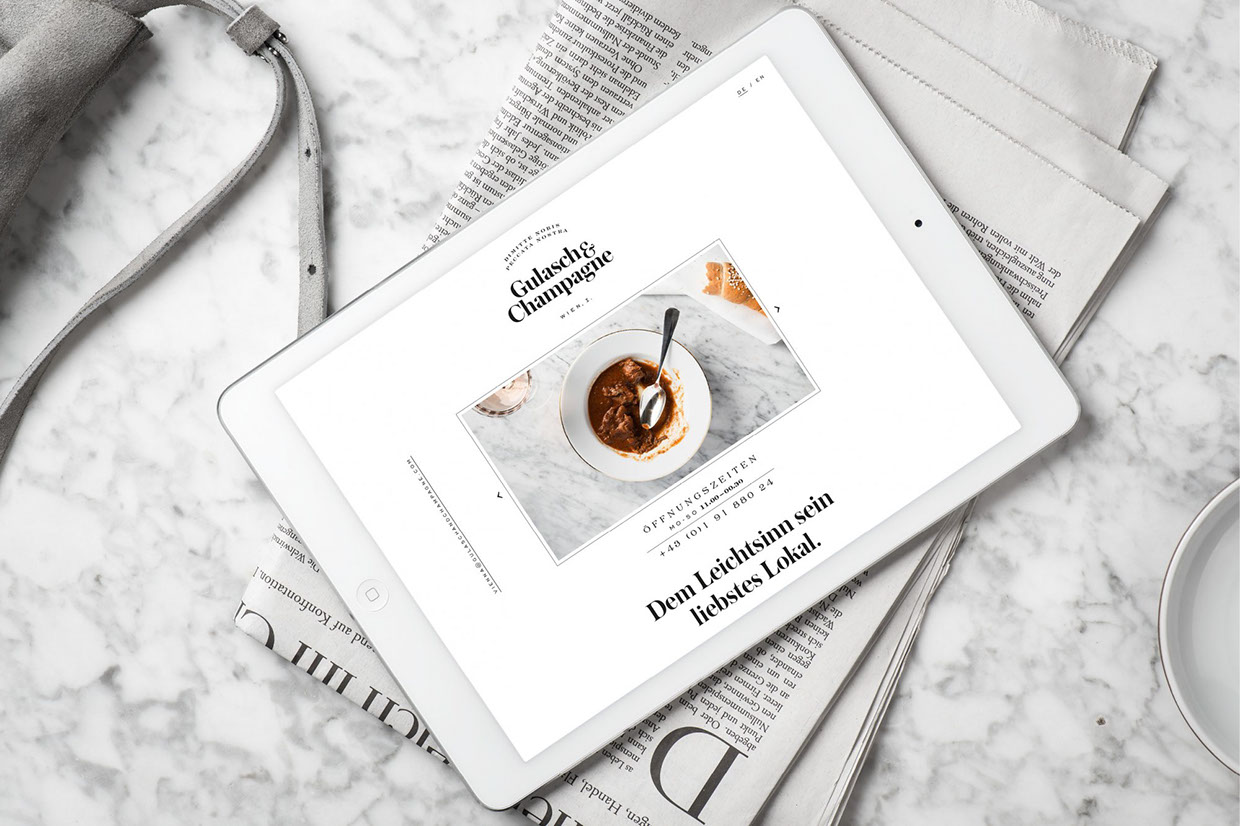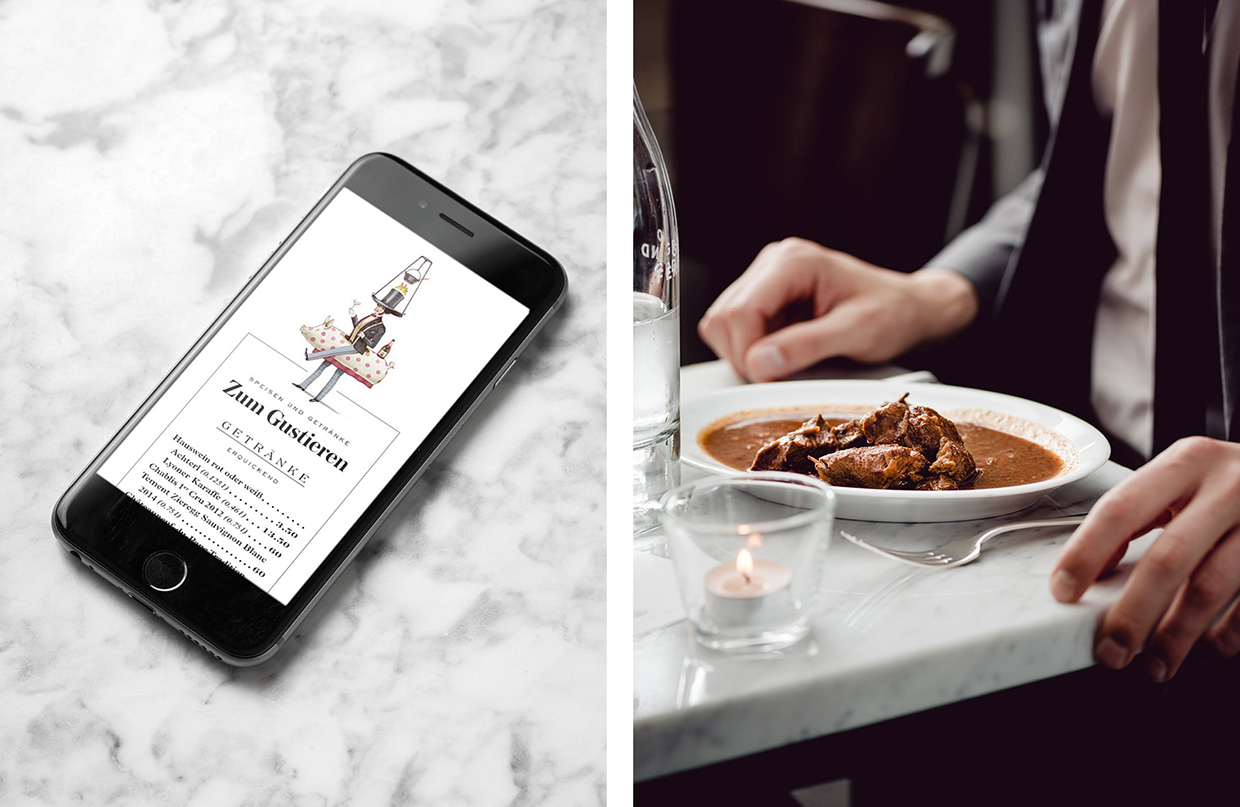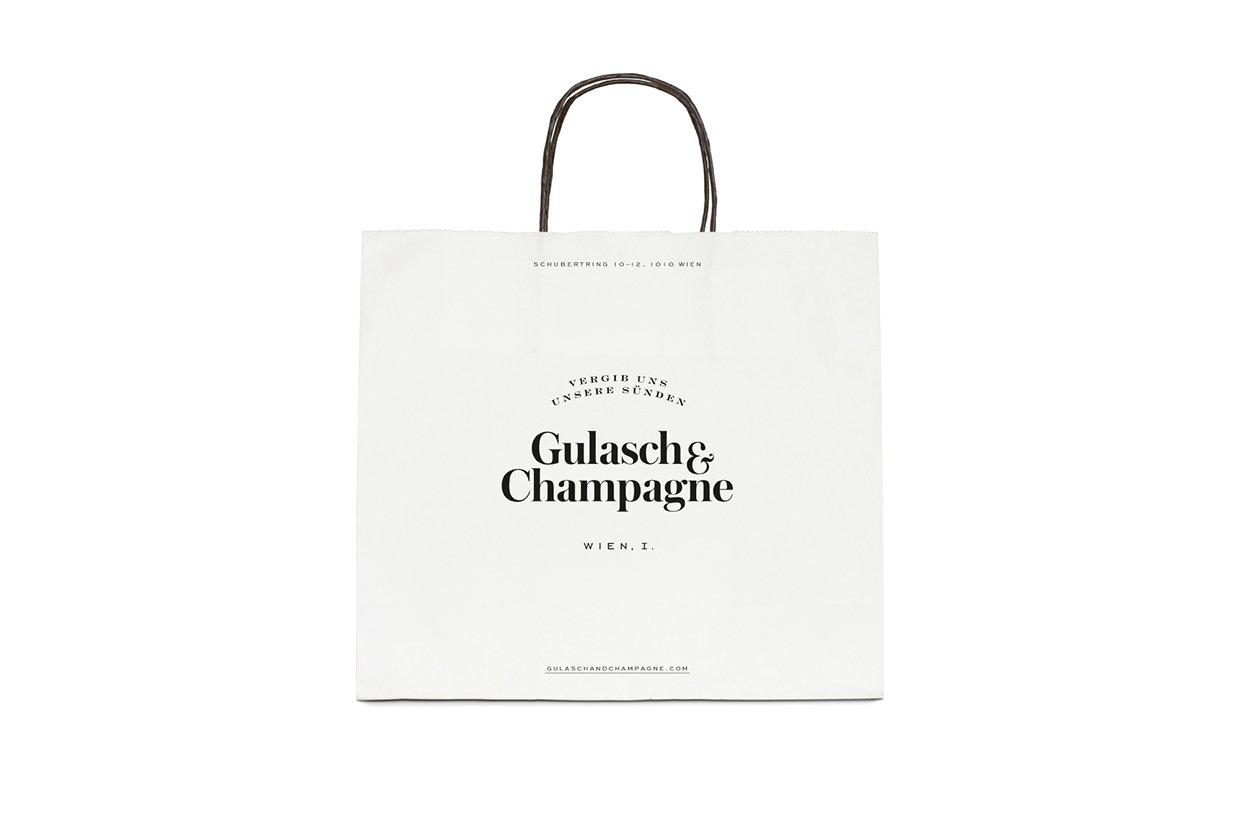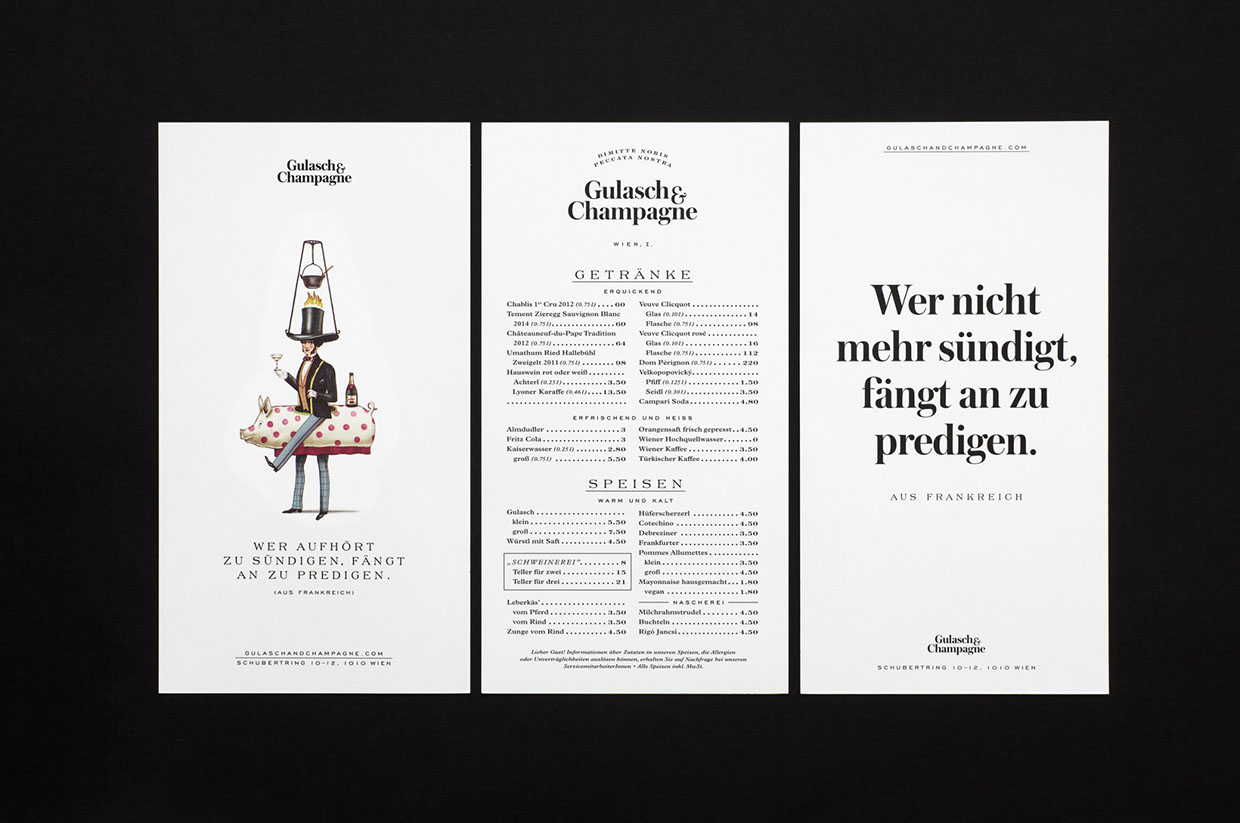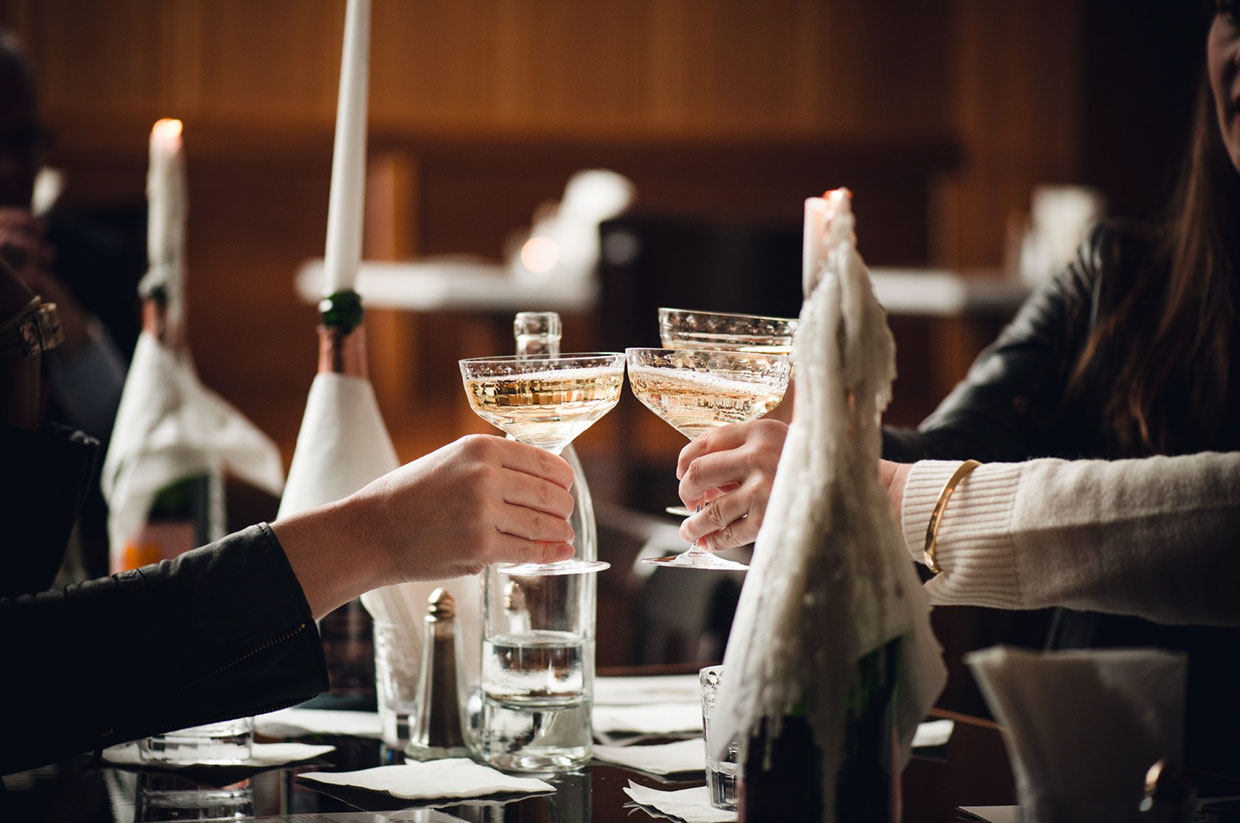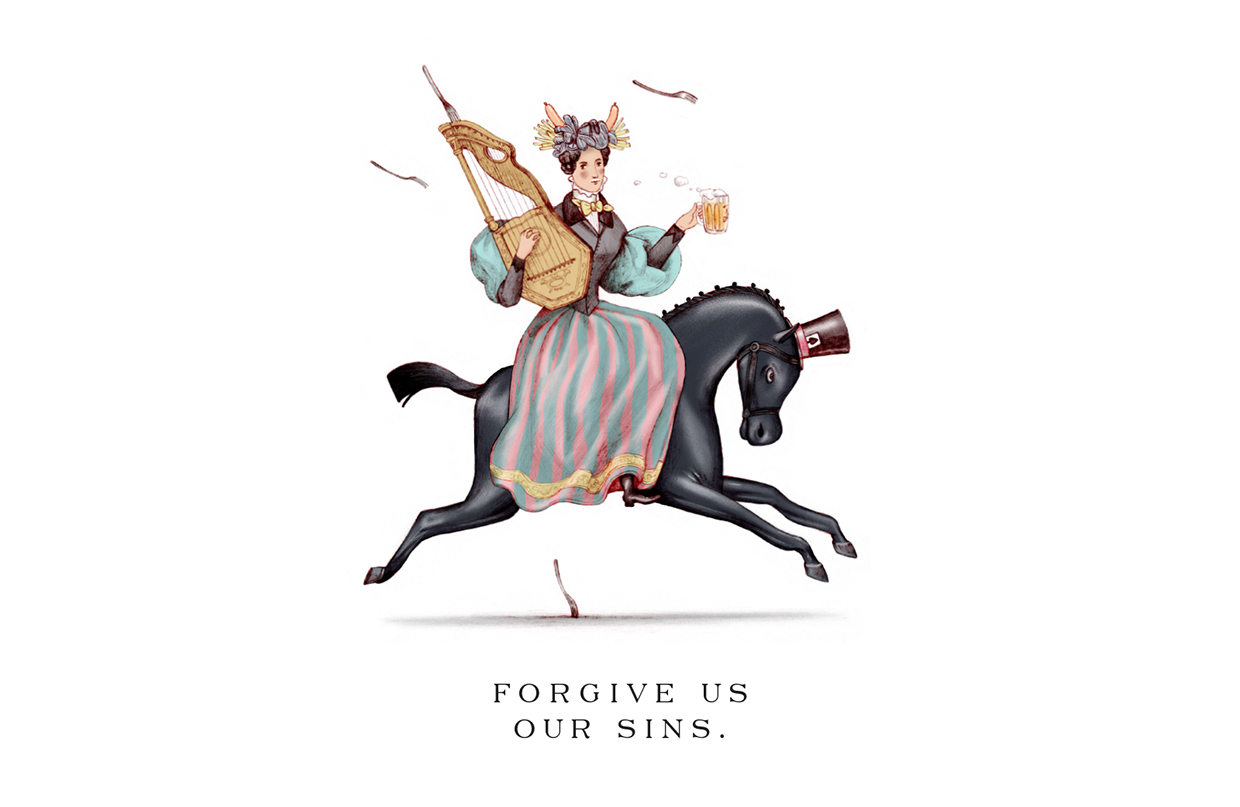 ©
Creative Direction: Mike Fuisz
Art Direction/Graphic Design: Viola Prüller
Illustrations: Jonathan Burton (Handsome Frank)
Text: Andreas Kump
Project Management: Laura Kalcher
Director Digital: Birgit Taucher
Programming: Clemens Sagmeister
Social Media: Laura Kalcher, Mariana Romero-Palma, Esther Böhmer, Andreas Leitner