Without a doubt, marble is the trend to watch right now. It's everywhere! It has gotten increasingly popular over the last year and the hype doesn't seem to slow down anytime soon. What I love about it is the mix of classical and modern, instantly giving the feeling of luxury. It's also interesting how such a simple pattern is so versatile, as it's now seen everywhere from interiors to stationery! Here are my favorite picks from the trend, that the scandinavian minimalist in me absolutely adores.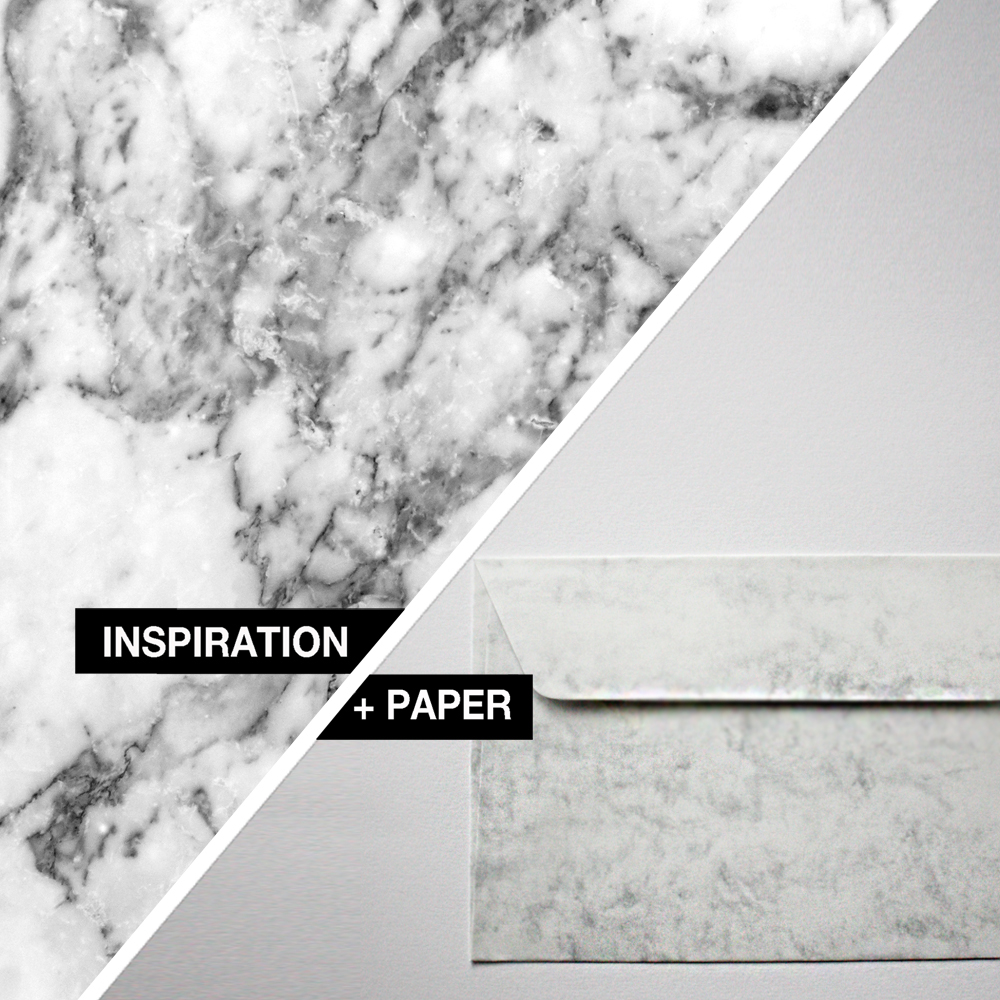 Marble can go with almost any style and taste. Because of its natural pattern it can be combined with laid back homely interiors, or very high end luxury sets where it is often seen teamed up with other hot trends of the moment, copper and pastels. The pattern of the heavy natural material is transformed onto textiles, as well as paper. I love the look of the black and white pattern on everything from notebooks to side tables. Even though marble is most often seen in larger sets, I like the elegance it brings to small details. Like this marble stationery set with a sleek and minimalistic envelope (below).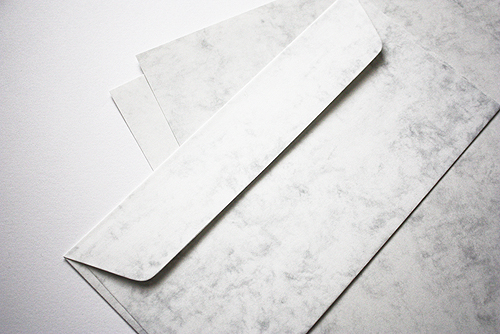 The marble effect transformed onto paper makes the perfect trendy stationery of the moment. A perfect option for the basic white envelope, without going too crazy. Marmor paper and envelopes are distributed by Europapier.
Many designers have gotten inspired by the beauty and sophistication of the natural stone. And what makes it interesting is the way it's being used. Not just in furniture and interior where it has been seen for centuries, but in unexpected objects. From book covers and pillow cases to poster designs and DIYs. I'm not sure for how long the craze will go on for the marvelous marble, but right now, I'm loving it!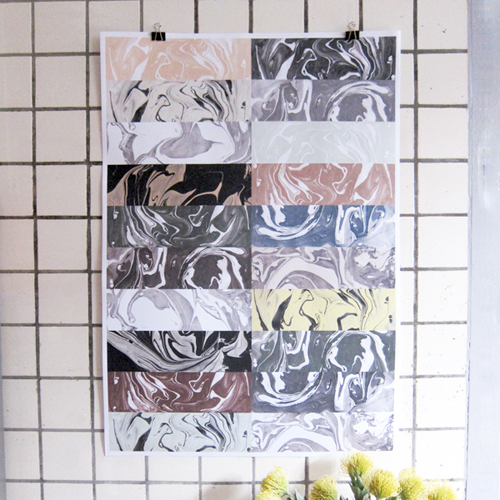 Marble poster #2 by Selma Lamai. A large scale digital printed marbled paper that can be used as wall decoration, wallpaper or mounted on boxes etc.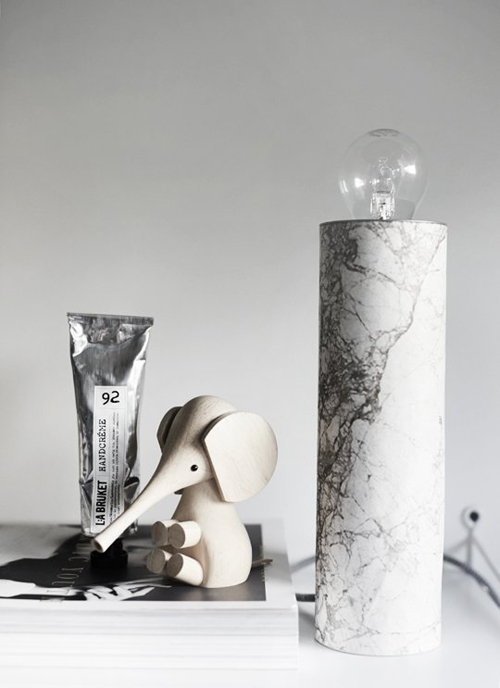 Marble lamp DIY by Weekday Carnival is a great example how to use the trend in D.I.Y.'s. A simple design yet a powerful statement piece at home.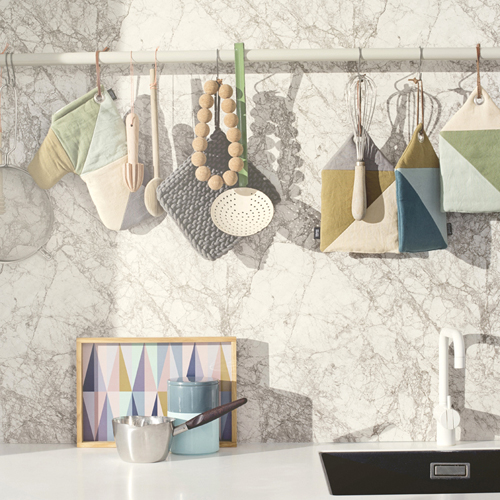 Marble wallpaper by Ferm Living. Beautifully textured wallpaper that gives the illusion of stoned walls. A perfect match with the pastel trend.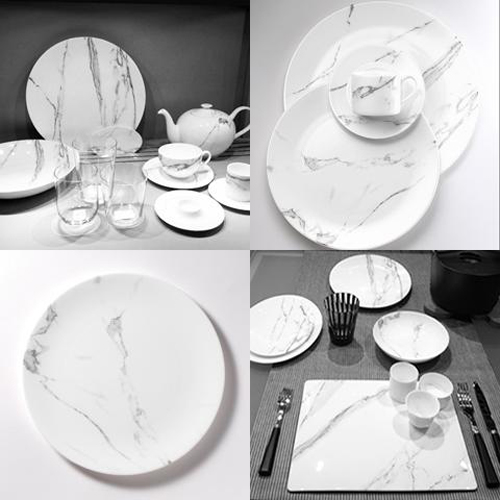 Carrara marble tableware by Bodo Sperlein for Dibbern. A beautiful set of classic and delicate cutlery, I definitely wouldn't mind dining off these.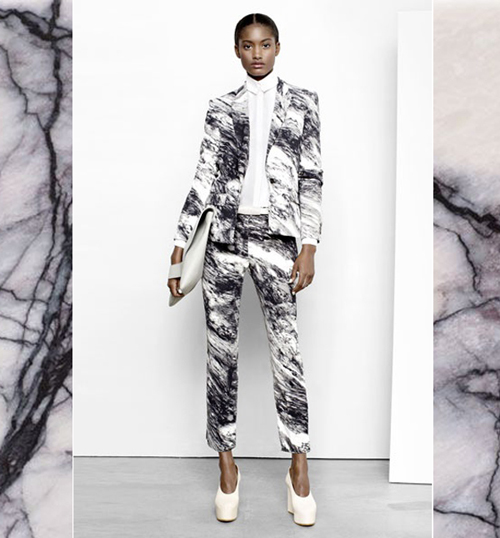 Marble print is the hottest trend in fashion this spring, especially when worn from head to toe. Marble patterned suit by Jil Sanders.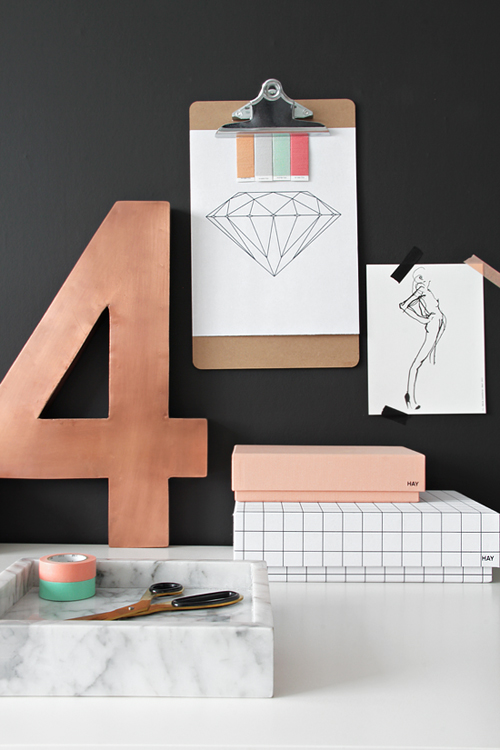 Perfect example on how to combine marble with copper, a shot taken by Nina Holst from her home office. A range of accessories make a beautiful still life.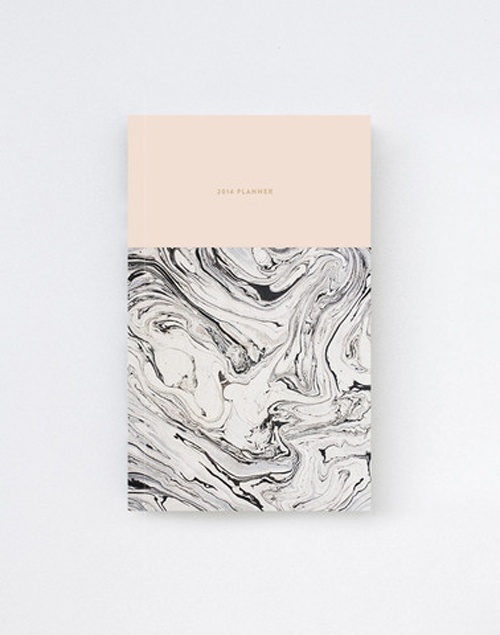 This daily Planner Calendar in Marble and light pink is designed by Julia Kostreva. A nice combination of monochrome pattern and color. Find yours here!
Which one is your favorite?
Are you loving the marbles pattern as much as I am?