The Paper Vase Cover designed by Dutch Pepe Heykoop for the Tiny Miracles Foundation is inspired by minimalistic forms and geometric shapes, giving the design a modern look. Made entirely of coated paper, it is designed to cover any empty bottle and turn it into a vase. It is very adjustable as you can roll the paper as you wish and the triangular structure makes it able to be easily set around any object, staying in form without bending or collapsing.
The Paper Vase Cover has won the Interior Innovation Award at IMM Cologne 2013, and so become a very recognizable design item in the world of design. The design was created as a part of The Tiny Miracles Foundation which is a Netherlands-based charitable organization that focuses on building the "City of Miracles" right next to the red light district of Mumbai, India. The goal is to enable this entire community to break out of poverty by 2020. All vases are hand made by members of the Tiny Miracled Foundation in Mumbai, see the video below of the women making the vases and showing how to fold them.
The Paper Vase is sold in three different colors: white, black and mint. And at the very reasonable prize of only 19€, it should be on every design and interior entusiasts want-to-list! Each vase is delivered in its own envelope, making it a great gift. Of course the mint colored is our favorite, once again hitting the mark on the current color trend! We've seen so much of geometric shapes in mint, it's only a matter of time when it gets too much..but not quite yet!
What do you think? Love it or over it? 
You can buy them here, which color would you go for?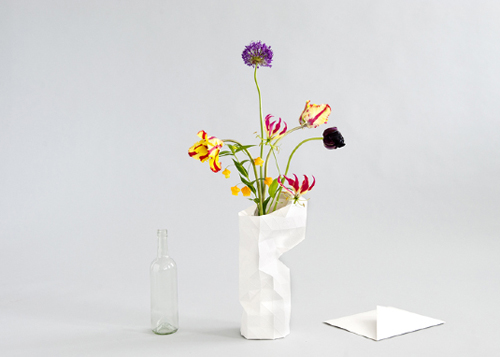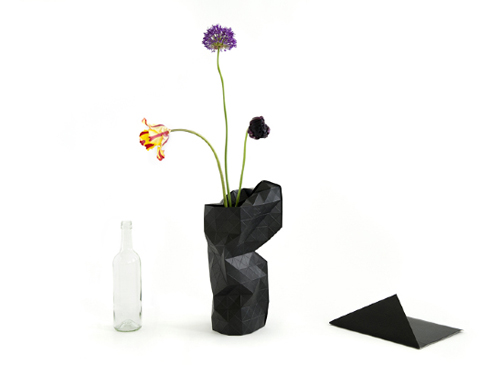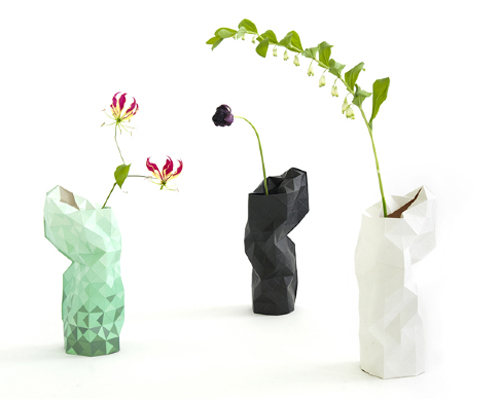 Source: Pepe Heykoop