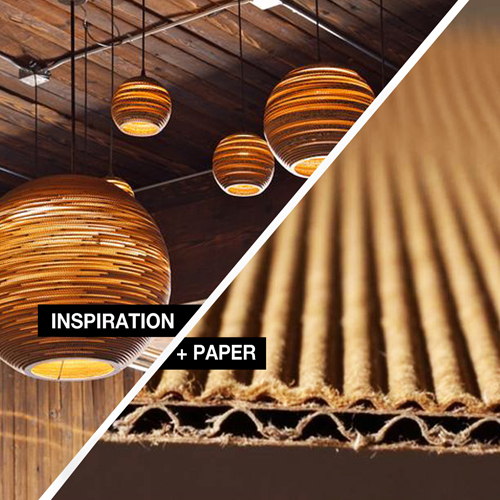 Two weeks ago, I spent the weekend in (sunny!) London. I love the city and its creative vibe. And, of course, I also made some paper-related discoveries! Ever heard of graypants? graypants is the architecture and design studio based in Seattle and Amsterdam that designs these amazing lamps of corrugated board called Scraplights, which I discovered while lunching at All Bar One at Kingsway.
The great thing about graypant's Scraplights is that they do not only look cool but are made entirely from recycled cardboard boxes the designers are getting from local business. If you are curious where your Scraplight comes from, you can ask graypants and they might actually be able to tell you who to thank. Scraplights are precision cut with a laser and then assembled by hand which makes each of them unique! I also love the individual variations in color or corrugation pattern of each lamp which make you realized that they all have their own story to tell.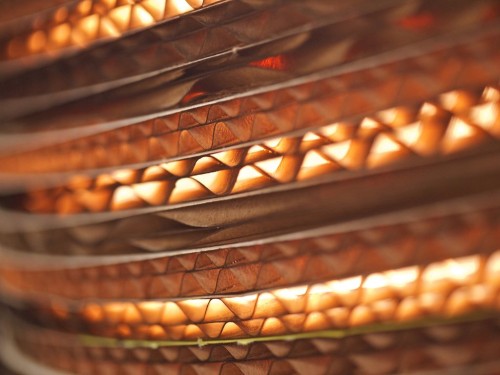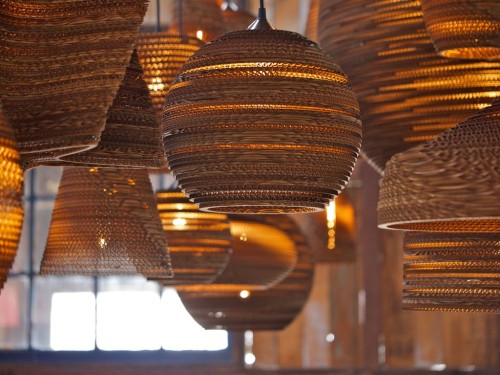 Scraplights are coming in different forms and sizes, my personal favorites are the spherical ones. However, if you have a great idea for a Scraplight, graypants is open to new sizes and forms as they say "we can't help but keep experimenting anyway". Lightbulb aficionados can illuminate their Scraplights with the beautifully designed energy saving bulbs by Plumen, which can be seen through the corrugation.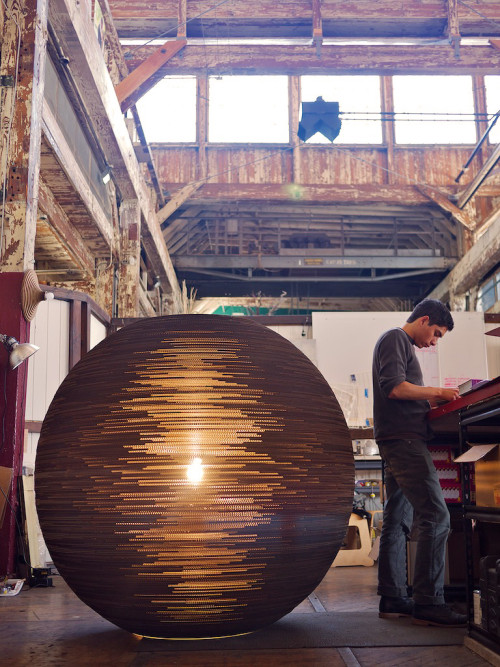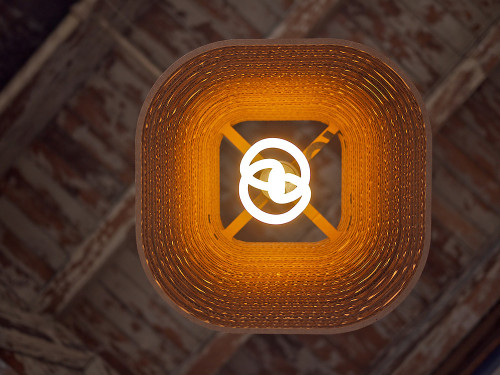 Want to buy one? Check out graypant's online shop!
graypants was founded by architects Seth Grizzle, Jonathan Junker (how fitting!) and Jon Gentry in 2008. They design following three simple rules: Dream, scribble and make! If you are curious to learn more about the studio and to see how the Scraplights are produced, watch the video below.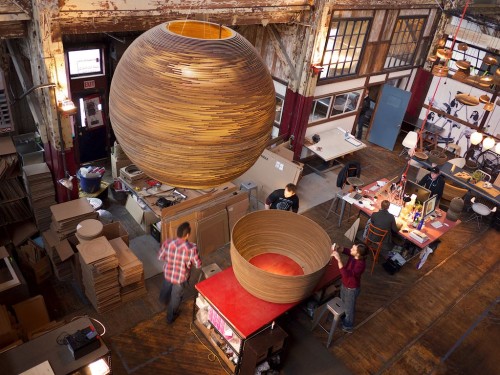 Photos courtesy of graypants, inc.