Today, for the first time ever, International Paper Flower Day is celebrated! The community of paper creatives and paper flower artists across the globe is wide, and diverse, and passionate above all. We originally founded Design & Paper to celebrate our love towards the magnificent and multifaceted material paper, and are thrilled to share this passion with so many others.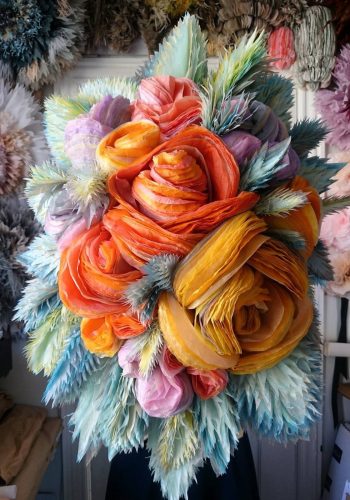 The International Paper Flower Day was originated by Kate Alarcon, an incredibly talented paper flower artist behind the label The Kobra Lily, and Quynh Nguyen, a founding member of the Paper Florist Collective and creative behind Pink and Posey. Both talented paper flower creatives run a successful business and career based on paper flower making, a testament to the possibilities and potential paper offers.
#InternationalPaperFlowerDay
In honor of the birthday of 18th-century botanical artist Mary Delany, this date, May 14th was selected as the official day of celebration as the International Paper Flower Day. Artists, creatives, and paper flower makers everywhere are encouraged to participate by posting a photo of their latest (or older) paper flower work, an all-time favorite bloom or bouquet, a highlight of a creative or a designer, or simply share their story about flower making.
There are no rules to it, and anyone who has ever swooned over a well-crafted paper bouquet or enjoyed the pain-staking task of gluing together paper petals, or simply is a fan of the craft, is free to join. Just remember to use the hashtag #internationalpaperflowerday so as many people as possible can share in on the fun.
In honor of the first-ever International Paper Flower Day, we put together our own list of favorite paper flower artist. So please enjoy the work of these eight creatives, who've created the most wonderful and inspirational paper flower designs we've come across. Who else should be included on this list? Let us know in the comments below. 
Danish paper artist creates massive flower arrangements, cutting through 50 to 60 layers of papers at a time to create delicate, softly textured yet larger than life pieces. She creates feathery shapes and fringed details with a simple pair of scissors.
© Marianne Eriksen Scott-Hansen
Artist Zoe Bradley discovered her love of paper while making experimental hand pleated showpieces for the Japanese fashion designer Michiko Koshino, and has since worked for major fashion houses in the world.

© Zoe Bradley
Tiffanie Turner is an instructor in the art of paper flower making, and her first book, The Fine Art of Paper Flowers, was released in 2017. She creates delicate paper sculptures, most of the heads of flowers, using both realism and preternaturally large, sometimes metastasized forms.
©Tiffanie Turner
Sara Kim's stylized paper flower pieces are made of solid-colored paper which makes a bold statement that can be appreciated from any distance. Especially loved by brides and wedding designers, Kim's talent shines in creating unique wedding flower bouquets, which each flower created with painstaking details.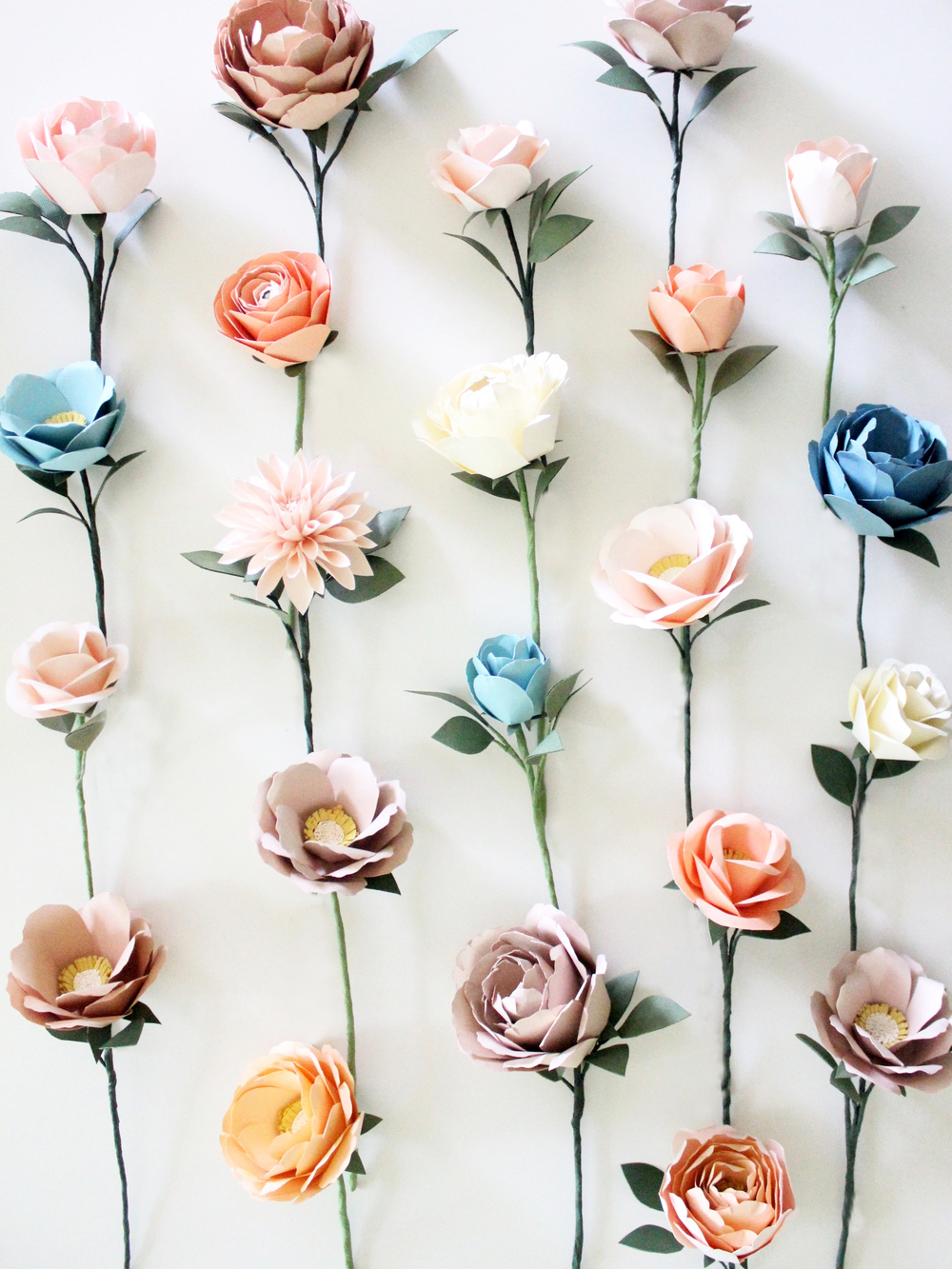 © Sara Kim
Jennifer Tran is an Australian paper artist, photographer, author of the beloved book Flowersmith, and the founder of Papetal. "With just some paper and mundane tools, Jennifer is able to create intensely beautiful works of art." Richard Aloisio, Former Art Director of the New York Times writes.
© Papetal
UK born paper flower artist and founder of A Petal Unfolds, Susie, creates handmade pieces, with each petal individually cut and shaped from the finest quality crepe papers. This gives the flowers a beautifully natural quality and they are often mistaken for the real thing. 
© A petal Unfolds
Quynh Nguyen from Pink & Posey loves making paper flowers that are as realistic – or vibrant – as your dreams. She specializes in building bouquets and arrangements for brides and commercial window displays.
© Pink and Posey
Kate's paper plants and flowers are made primarily from crepe paper in different weights, but she also uses cardstock and tissue paper for some species. Her label, The Kobra Lily, is named for Darlingtonia californica, a strange and beautiful carnivorous plant native to northern California and the Pacific Northwest.
© The Kobra Lily