Laura Sayers is a freelance illustrator and paper artist, known for her miniature scale paper artworks, build meticulously from different layers of paper, hand-cut with scissors, and finished with finely painted details. Sayers' work feels positive and light-hearted, utilizing all the colors of the rainbow and exploring various themes including childhood, faith, location, and personalities.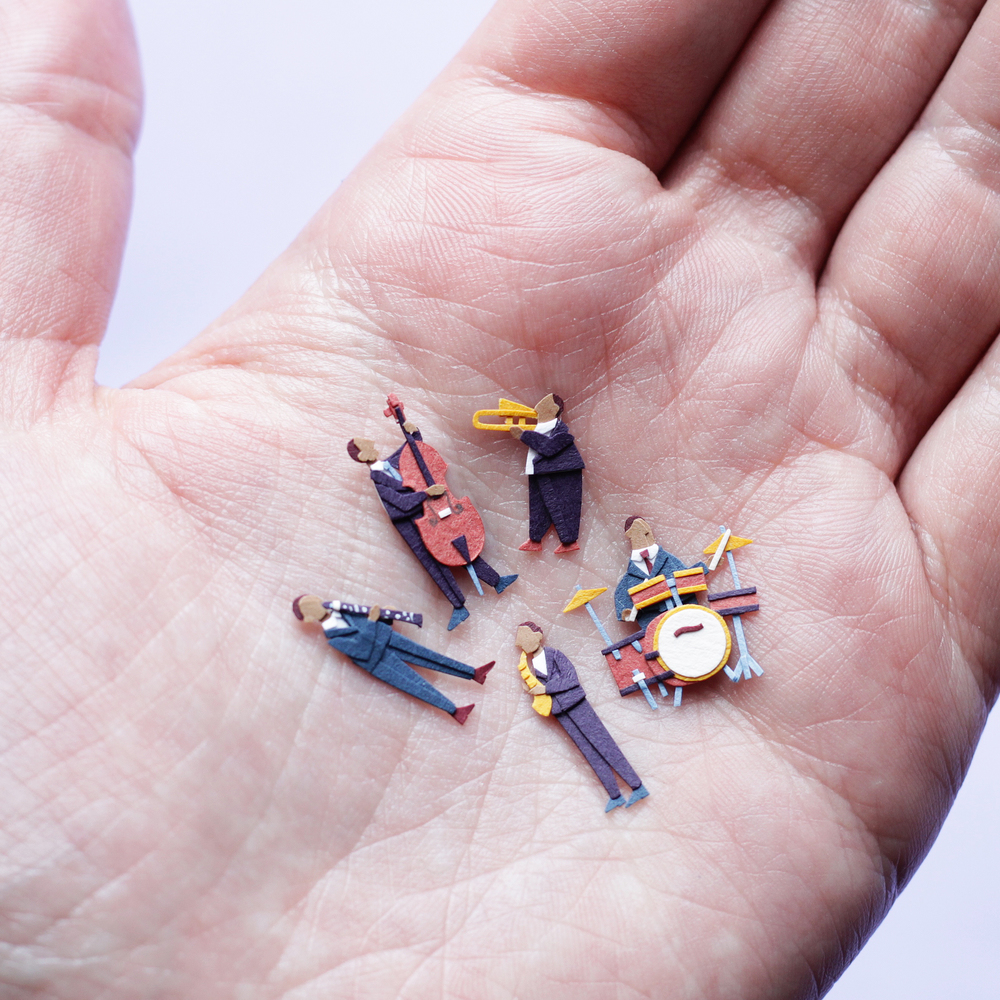 Sayer developed her distinctive style of paper art while studying illustration
Sayers is based in Glasgow, Scotland, where she works in a studio in the Briggait, following a recent stint in London, working and running her own small business. Since graduating with a degree in illustration from the College of Art at the University of Edinburgh back in 2017 she's been honing in her style that originated at art school, producing a steady body of new work over the last several years.
As a member of the Paper Artist Collective, and a featured partner of Not on the High Street, Sayers is also officially represented by the Illo Agency, with a client roster including the likes of Bravery Magazine, MadeBrave, Nicola Benedetti, G. F. Smith, Edinburgh Futures Institute, and Elle Magazine.
Besides creating tiny paper artworks, Sayers takes high-quality photographs of the works, creating artistic prints that have depth, texture, and undeniable charm. Combining her recognizable style with the artist's own writing, Sayers creates bold images, often on a miniature scale. 
Follow Laura Sayers on Instagram, and our previous article Rosie Hastie Creates Eerily Realistic Landscapes with Paper and Good Lighting, for more inspiration.