Probably one of the most sufficiently hidden gastronomic gems of Vienna, Loca offers world-class food in a homely, welcoming atmosphere in the first district near Stadpark. An exclusive experience and a refreshing concept that combines diets in a tasteful manner, the simple elegance translates from the plate to the interior to the branding without a glitch.
Often braised by locals as simply superb, Loca's menu is innovative and mixes seasonal produces giving a twist to Austrian classics and International dishes. Open daily for a set lunch menu and dinner, at which you can choose what to eat, and I mean that literally. The Relax & Enjoy menu requests the diner to tell the chef their likes and dislikes, and the kitchen prepares a four-course dinner based on those preferences. Of course, they have a set menu as well, and especially health-conscious diner will be happy and satisfied.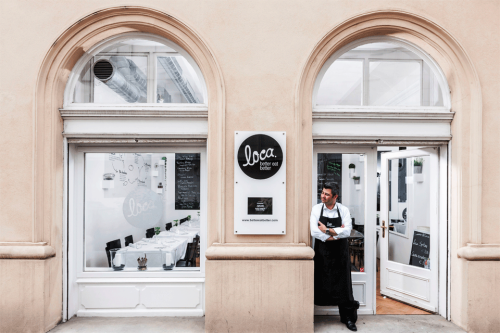 Situated at Stubenbastei 10, in a beautiful beige building, the simple black and white interior highlight the main star which is the food. It's great how they've managed to restrain and keep all the visual aspects very neutral yet creating a feeling of exclusiveness, quality, and freshness. The visual identity and branding by local designer Christin Schwendtner keep in line with the theme. His youthful take on the hand-drawn logo and illustrations are simple yet strong, representing the tiny restaurant to the tee.
A visit to Loca requires a reservation, or you might be disappointed and turned away at the door as most tables are full from lunch to last dinner set.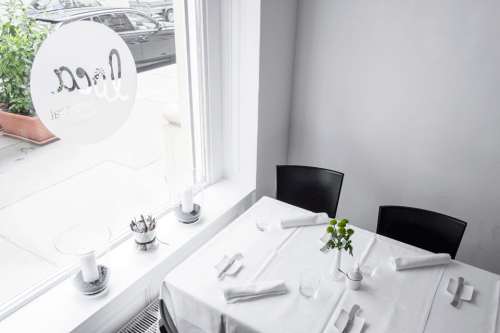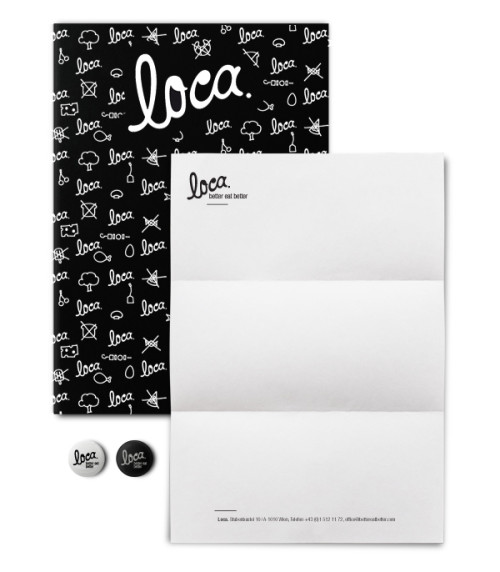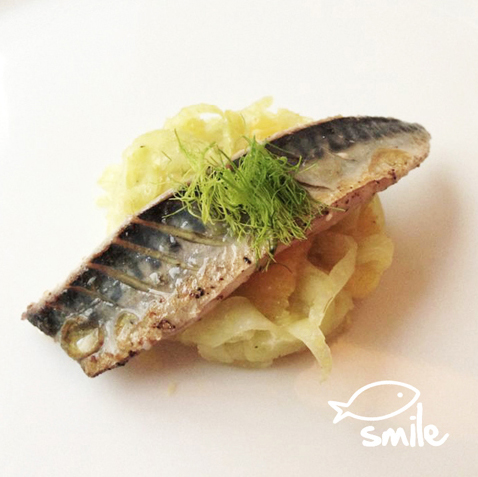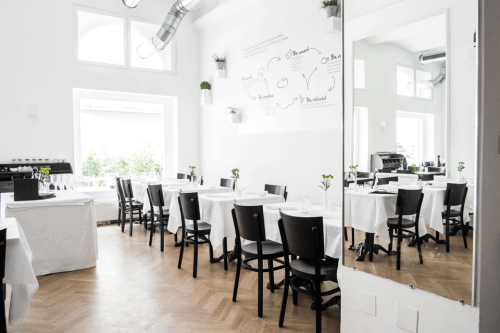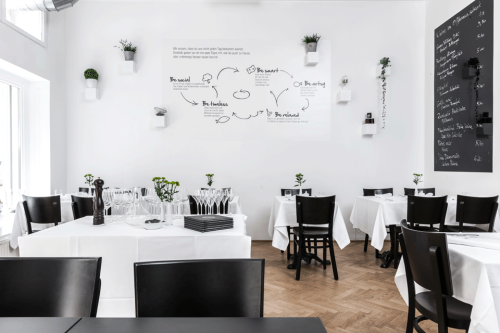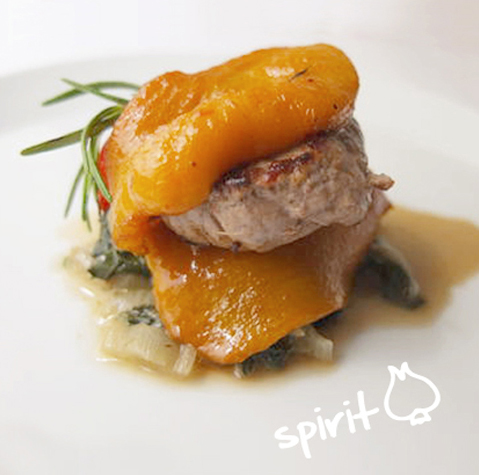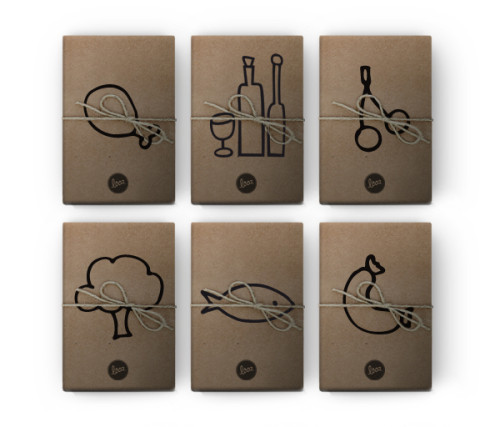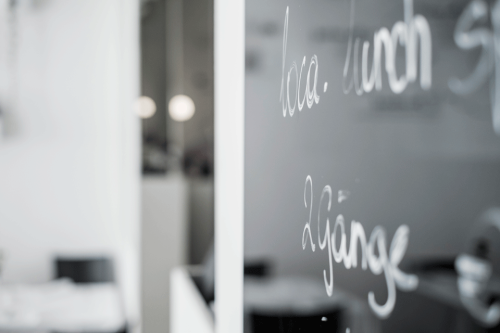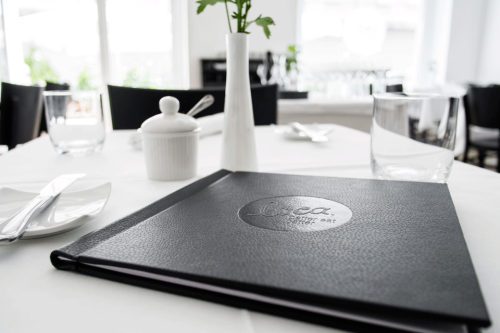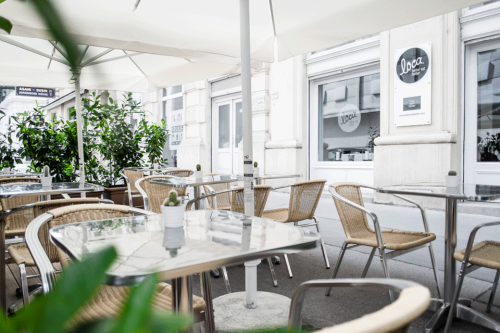 Photos via Loca & Christin Schwendtner