"Małopolska Selection" is a set of souvenirs commissioned by the Marshal's Office of the Malopolska Region. Studio Otwarte selected over a dozen objects made by local craftsmen, ensuring that each one is authentic, extraordinary and at the same time characteristic for the region. A set of innovative cardboard packaging inspired by the "Cracow Workshops" was then created for these special items.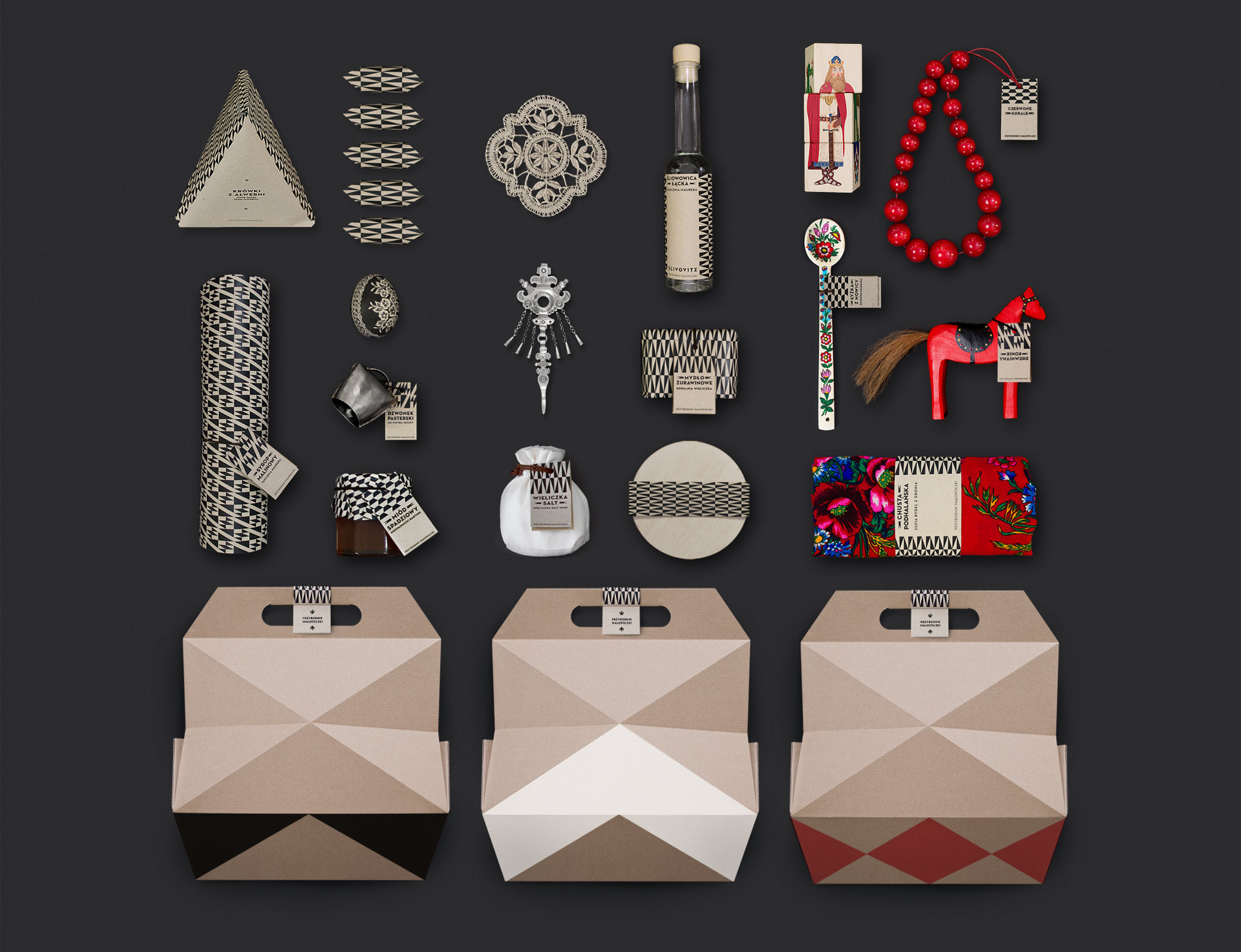 Małopolska, "Lesser Poland", is the historical region of Poland with Kraków as its capital city, which is also home of Studio Otwarte and regarded as the cultural capital of the country. The region has long industrial history, reaching back as far the first bloomers in pre-historic times and long traditions of mining for coal, lead, zink and silver. The craft culture is strong and many traditional crafts and skills are still in practise and learned by people.
Studio Otwarte made a great job in collecting, interesting objects, each representing a different side of the region. Branding the selection with a contemporary touch, while honouring and highlighting the quality and cultural value of the items breaths new life into them creating a range of desirables for every tourist and visitor. Special attention was given to the creation of the packaging which was inspired by the "Cracow Workshops" – a 1913 formed community, aiming at the improvement of the artistic quality of crafts. The selection is cleverly divided into three optional packages, black, white and red, each containing a color coded assortment of items.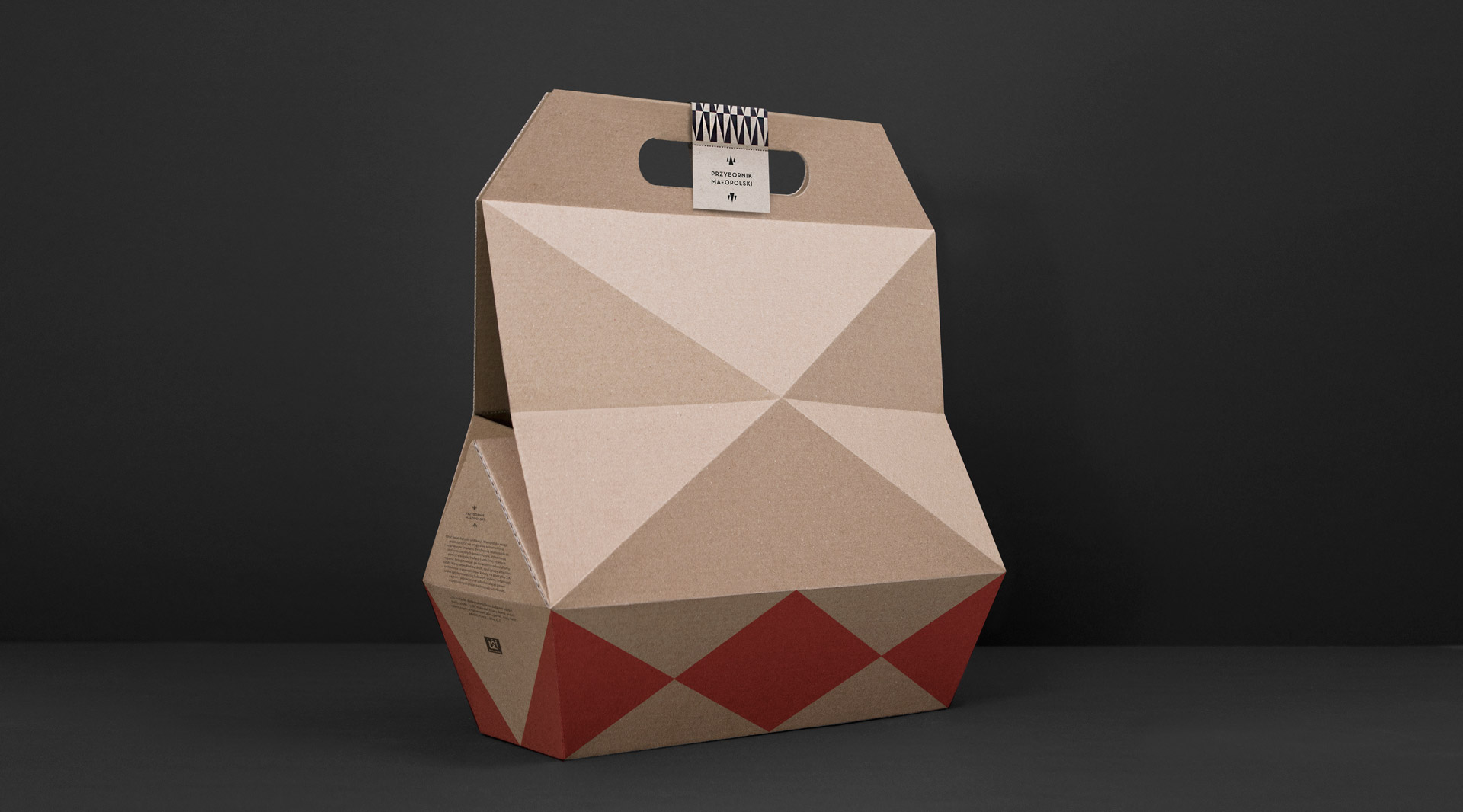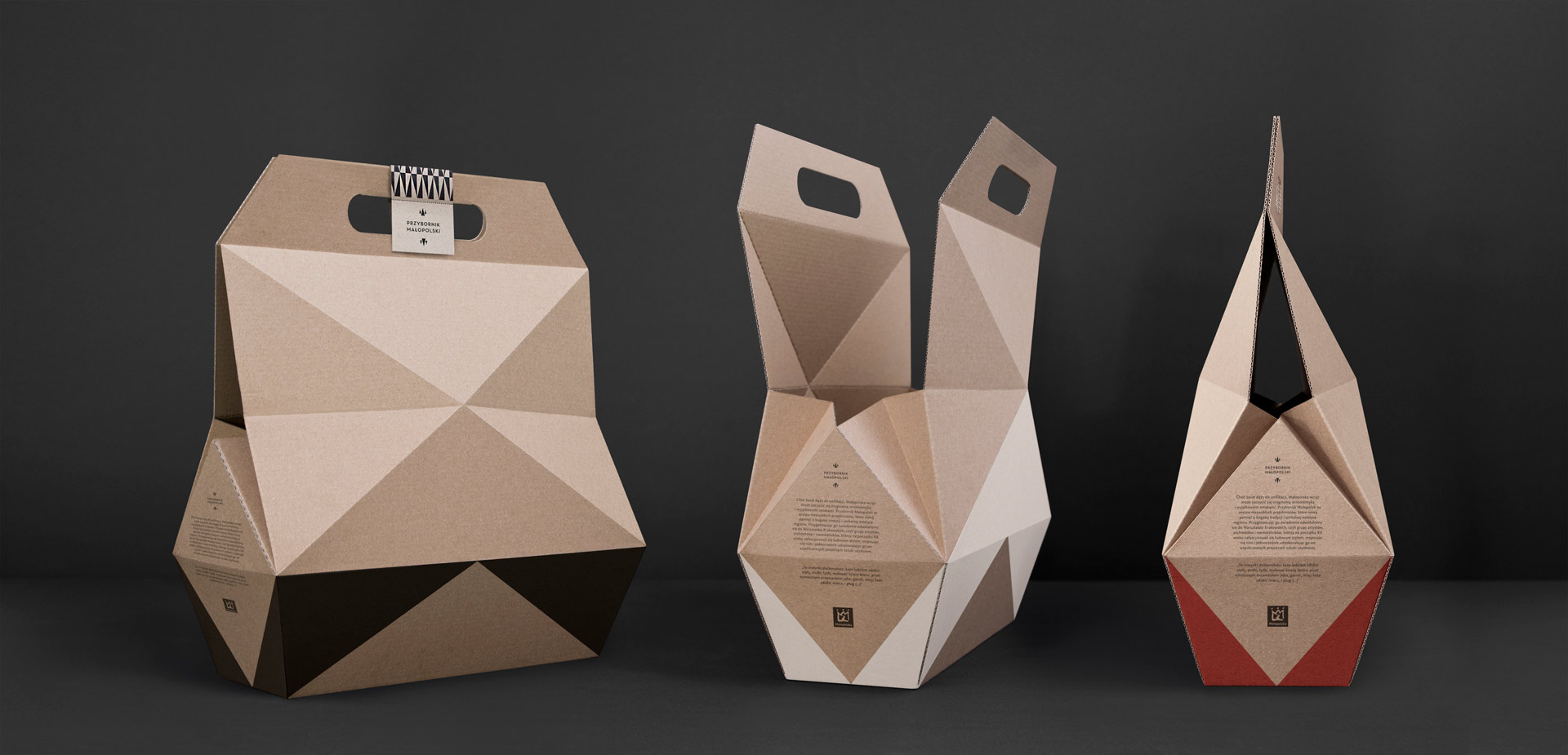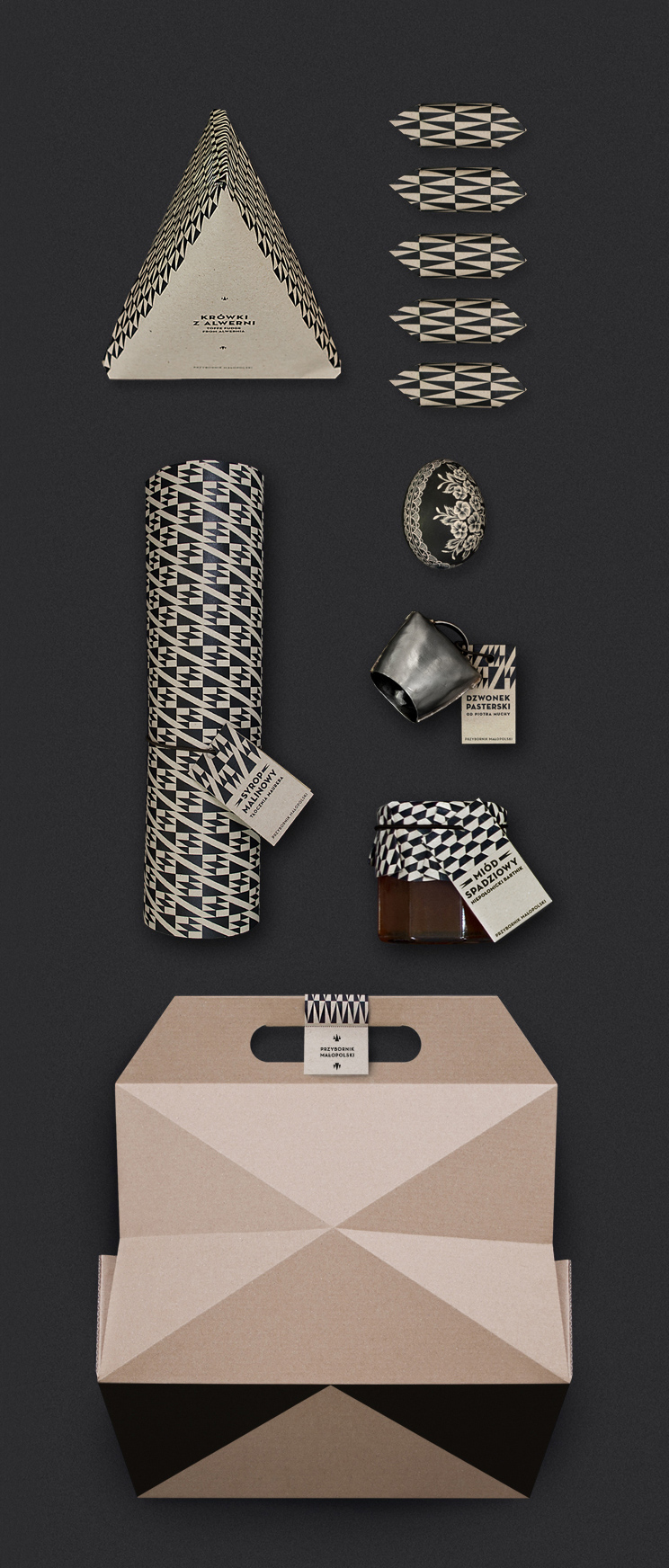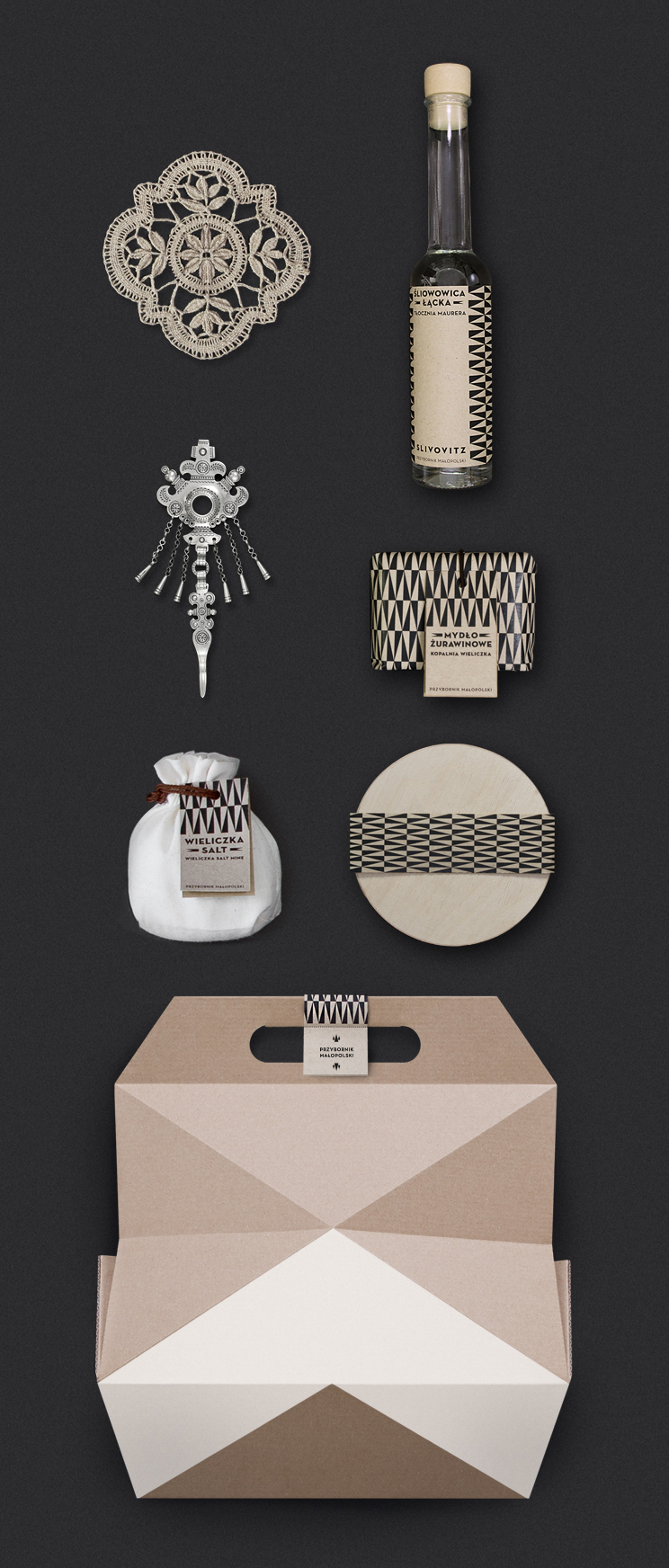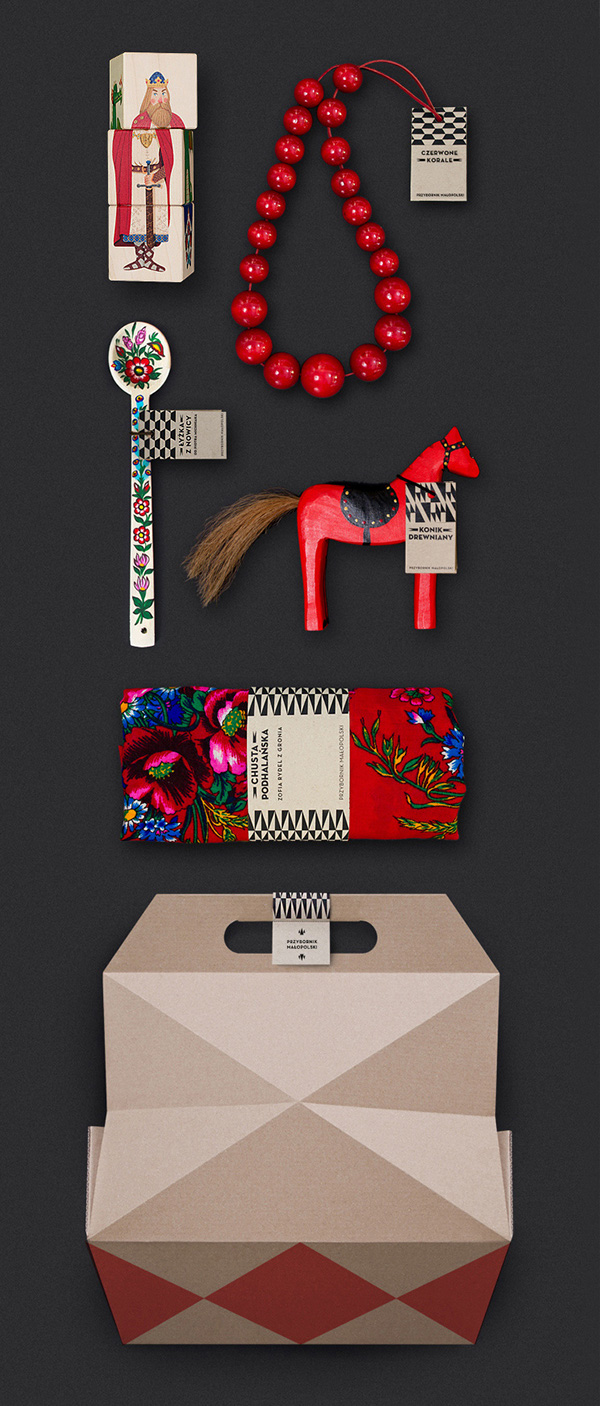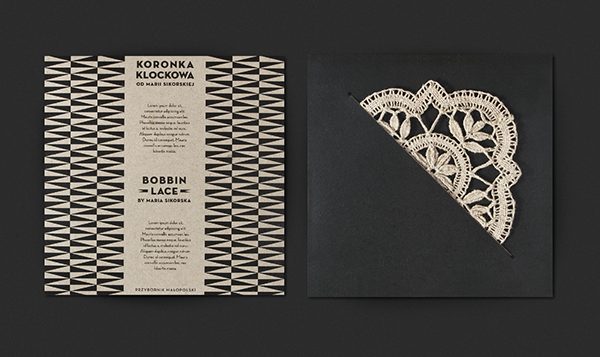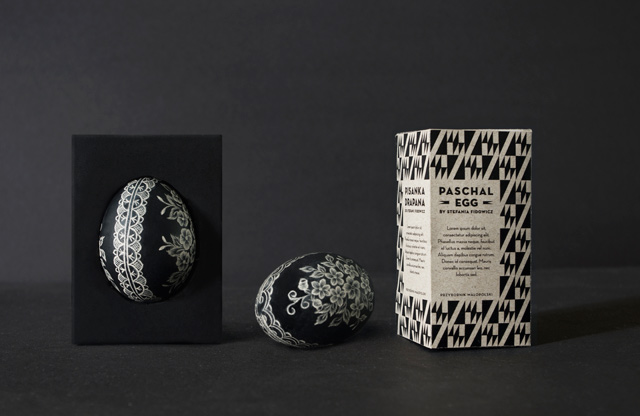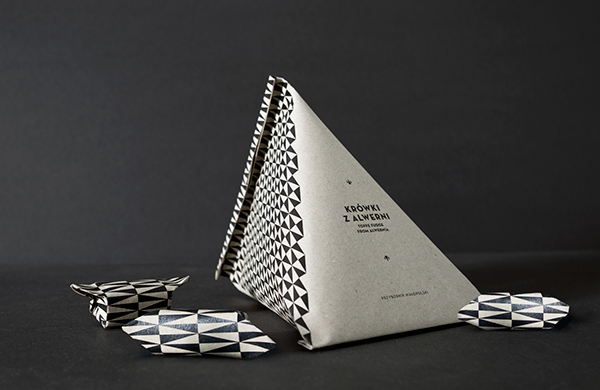 Images © Studio Otwarte