Fine letterpress, beautiful design and Italian charm – this is Carissimo Letterpress. The design and print studio situated in Vienna's 12th district is run by Ana Kaan and Alessandro Carissimo. On a German printing press called Maria Addolorata, which they transported all the way up from Southern Italy to Vienna, they print their own stationery line as well as customized products for clients. We are happy the two of them took the time out of their busy schedule to answer our questions and show us some of their fabulous products.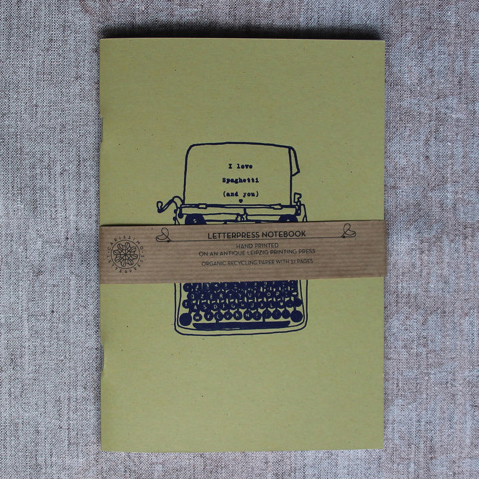 Who are the people behind Carissimo Letterpress and what is it about?
Carissimo Letterpress was founded by Alessandro Carissimo and Ana Kaan. Alessandro is Italian and has studied and worked as a graphic designer in Milan for eight years while Ana is from a fashion background and also worked in Milan. That's were we met and where the idea for our business was born. After Italy we spent a year living in Australia, where we got more inspirations how to put our initial idea of printing with antique machines into practice. Once we came back from Down Under we set up our studio in Vienna….well nearly, first we had to bring our press to Vienna!
We design and print our own stationary line, which includes greeting cards, hand-bound note books, writing sets and art prints. But we also design and print customized projects for clients, like wedding invitations, business cards, book covers, packaging and other paper products.
Each of us is responsible for different areas of our business, Alessandro is doing the graphic design mostly, prints everything and sorts out all kinds of technical difficulties, while Ana is creating the hand-drawn illustrations, managing most of the business stuff and is working with our collaborators in Vienna to make customized packaging and hand bindings.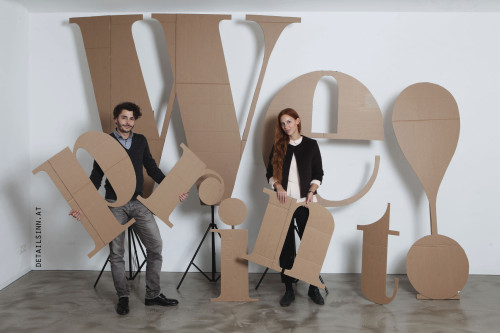 On your facebook page I saw that you transported your letterpress from Puglia in Southern Italy all the way up to Vienna. What is the story behind that?
When we first started searching for a printing press we were looking anywhere in Europe for a suitable press but it was very difficult to find a press that was still in good condition. In the end we started calling local print shops in Southern Italy to see if they maybe had something they'd themselves forgotten about. That's how we found our printing press, a German printing machine, which we then baptized Maria Addolorata, because of her long journey.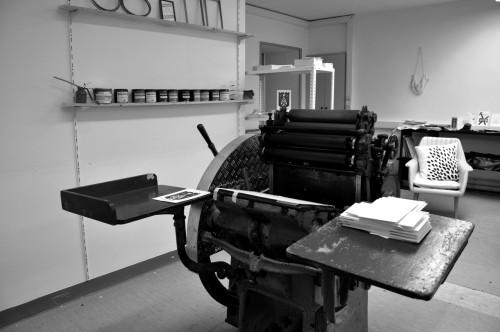 Where did you study the art of letterpress?
With our press we bought a couple of typefaces in lead. Our first print was a handful of random letters locked into the frame because we were so eager to see the print on paper. After that we printed our personal business cards and many other little projects to learn to work on our press. During that time we read a lot about printing, subscribed to all kinds of tutorials and were constantly in contact with some really helpful people, who had learned the art of printing in the traditional way and gave us crucial advice how to improve, resolve and refine our prints.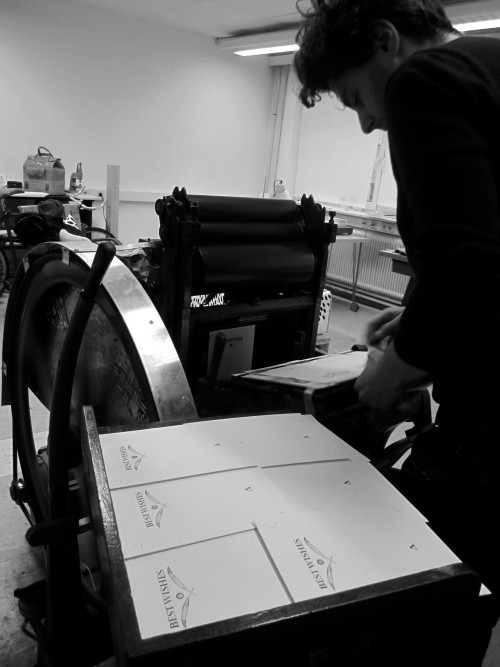 Many of your designs involve beautiful and detailed illustrations of flowers and plants. Do you have any personal connection to the flora?
We really love botanical drawings and have a big collection of antique illustrations. We think that flowers are something that will always create emotions in people and are a beautiful way of expressing feelings. They are quite classical so we try to mix them with contemporary fonts and graphic elements.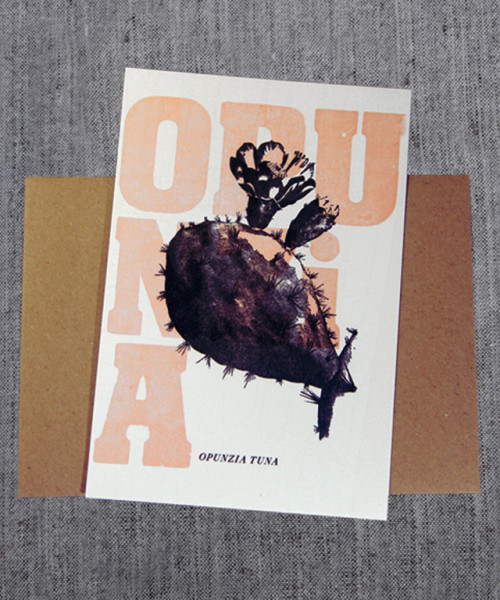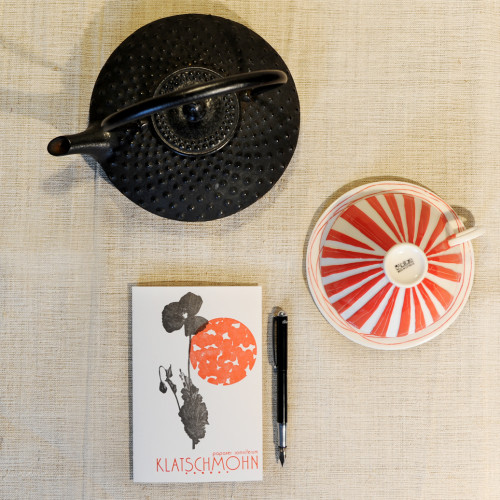 One of my favorite motives is the typewriter typing "I love spaghetti (and you)". Can you show us your personal favorite?
Our new notebooks, hand bound with a ribbon, made from Crush paper with botanical prints are definitely a favorite! With summer coming up, we are also really happy about the way our poppy and sunflower cards with matching seeds inside turned out. Our notebooks and seed cards are a sweet gift for any garden lover!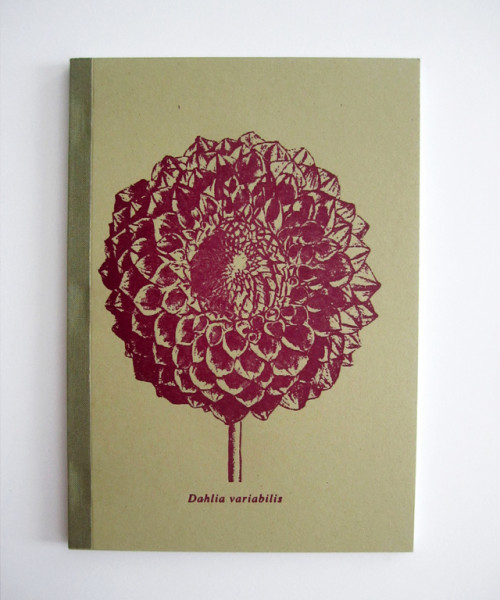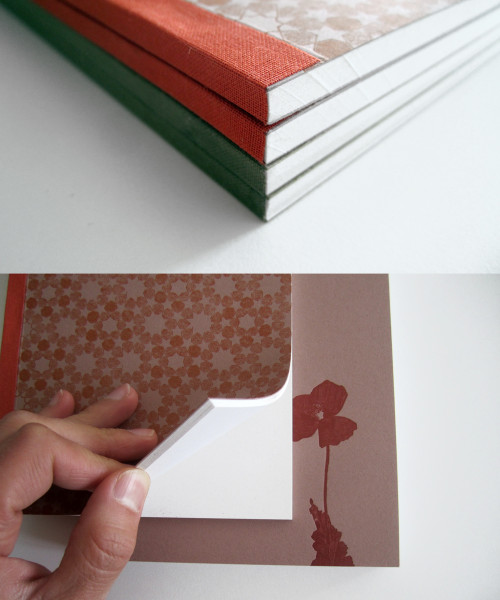 You are attending many design fairs and events, among them Werkschau where we first met you. Which will be next?
We have just participated at the Fesch'markt a few days ago. I think now we'll be taking a break for the summer and return when the next Fesch'markt is due. We keep you informed on our facebook page about upcoming presentations!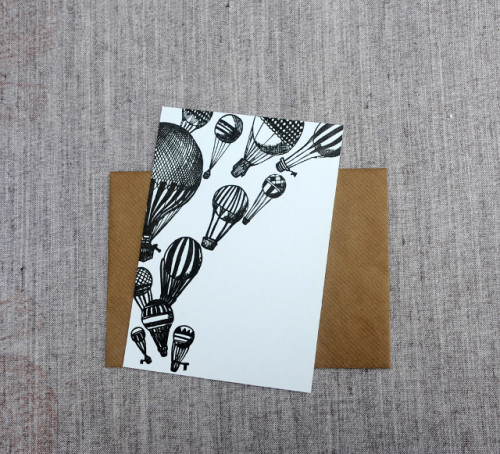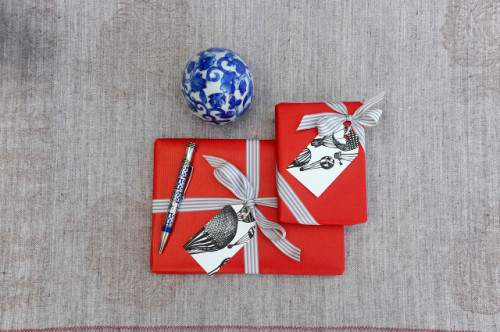 What do you like to do when your are not working?
When you start your own business work never really stops…but that's part of the fun! Right now we like to make the most of the warm weather and cycle around the city (and the countryside) whenever we can.
Is there anything your collect?
Letterpress-wise speaking we collect wood types, antique stationery accessories, old paper boxes with interesting illustrations on them and anything that inspires us for new designs.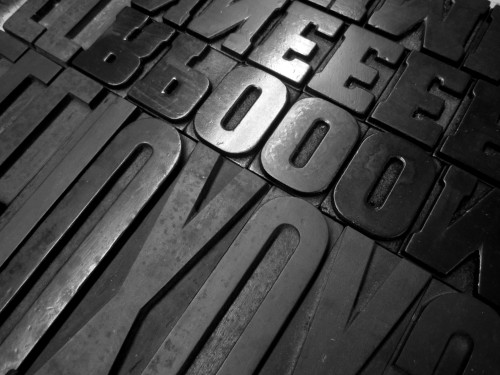 Where will your next journey take you to?
Probably back to the roots 🙂 We like to spend some weeks in august in the south of Italy, enjoying the sun, the beaches and recharging our batteries before Christmas season kicks off.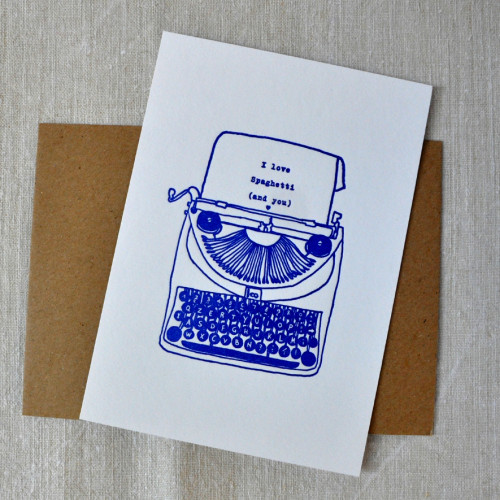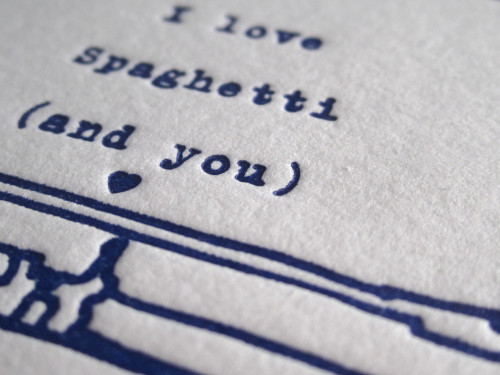 What does the future hold for Carissimo Letterpress?
We have recently started printing wedding stationery and are designing customized, exquisite wedding stationery for our customers. We are also offering a growing range of wedding invitation designs, that can be adapted and have a fixed package price.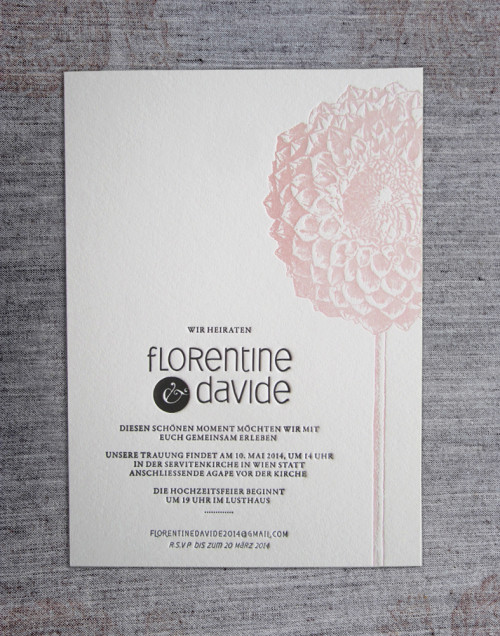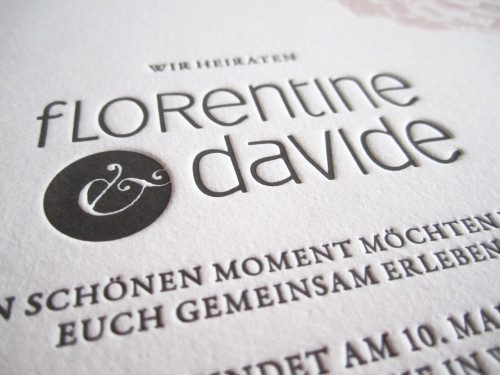 We are currently expanding, we just bought a new printing machine – a FAG from Switzerland. We want to explore printing with wood type more often and use experimental materials to print. There will be a contest for baptizing our new press on Facebook – go check it out, we will have great prizes to win for participants!
Thank you very much for the interview!
Photo courtesy of Carissimo Letterpress and Detailsinn ("We print")