Austria stands for quality, tradition as well as design and art. Zissa Grabner und Alexandra von Quadt decided that it was time for a platform which celebrates this. They started their blog FROMAUSTRIA.COM in 2012 and just went live with their eponymous online shop where they sell all kinds of different products made in Austria: from apricot jam and porcelain to fine leather goods, lomo cameras and beautiful books. We met the two lovely founders for an interview and talked with them about their new business, busy start-up life, Austrian style and their favorite places in Austria.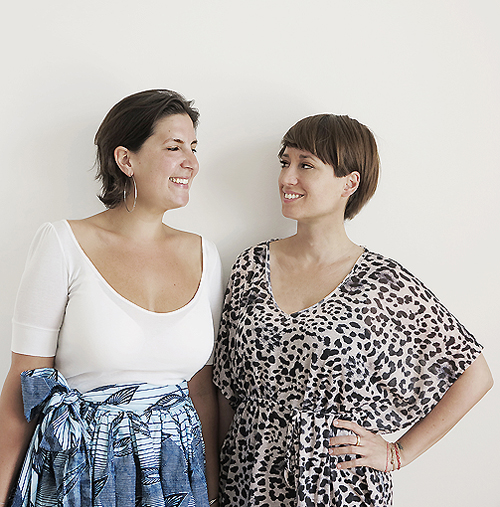 You went live with your online shop FROMAUSTRIA.COM just about a month ago. How do you feel? How does the start-up life treat you?
Well, apart from the general excitement, it feels absolutely wonderful! We have a great time, managed everything pretty amazingly within our team and so far, everything is going according to plan!
The first round of feedback was great on all ends – friends, family, business partners, media and press. We truly believe we hit the spot. Now work is really starting: roll-out of product portfolio, generating traffic, increasing sales, approaching potential partners…there are no limits. That's start-up life!
Can you tell us more about FROMAUSTRIA.COM?
Fromaustria.com is an online store for products from Austria. The concept is based on an idea that originates in an Austrian souvenir onlineshop. When Zissa and I started talking, we realized that Austria has so many amazing products to offer and a very distinct image in the world. It stands for quality, tradition as well as design and art. Essentially, the idea was to combine the most orginial Austrian products – from well known and traditional brands to small and specialized manufacturers. You will find a mix of products: conservative brands team up with up and coming designers and manufacturers.
We want to offer a shopping experience made in Austria to the customer – that experience starts with the look and feel of our website to the texts describing products, the images we use, newsletters we send and ends with the way we package our products before they get shipped off. We believe in service and want to develop the brand fromaustria.com.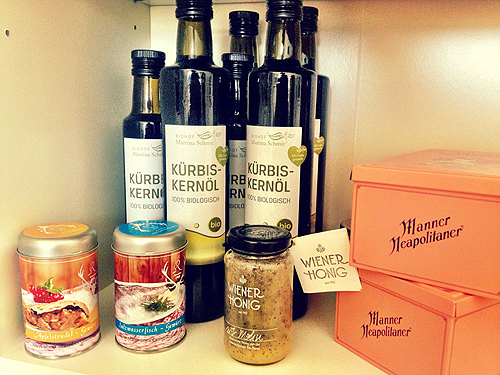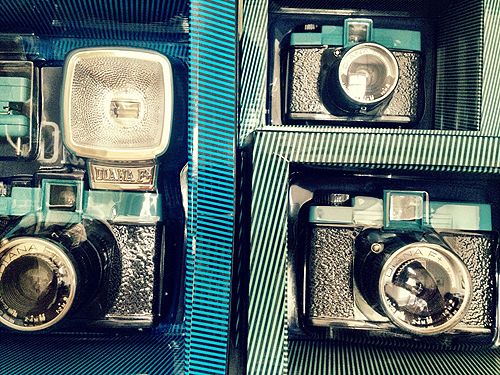 FROMAUSTRIA.COM offers Austrian products for all kinds of needs from apricot jam and porcelain to fine leather goods and beautiful books about Austria. How do you select the products you sell in your online shop? What are the criteria?
We want to offer quality made in Austria. Of course, some of our products are not entirely manufactured in Austria or some parts and ingredients are sourced in another country, but the creative and legal base of the companies we work with is in Austria. When we choose a product, we look at the entire brand or manufacturer that stands behind the brand. We communicate their messages to our customers, so it's important that their approach is pro-Austria and pro-quality. We fall in love with every product before it makes its way into our store – we want our customers to feel this love as well. The whole concept is very emotional, because we're selling feelings and images.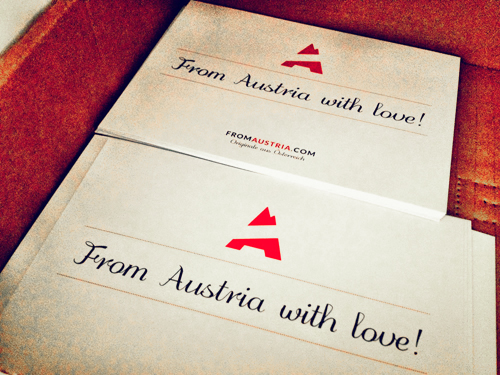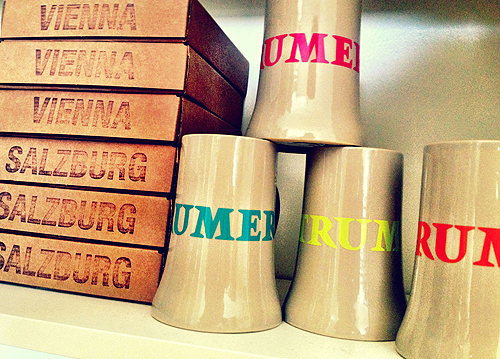 If I order something at FROMAUSTRIA.COM I get it nicely wrapped with a ribbon and a card. Why did you opt for a special packaging?
Because it's part of the experience. We sell products that no one really needs, they are nice-to-have. And it's such a good feeling to receive a present that is nicely wrapped, right? Also, more and more clients send presents to their friends and family through our shop – of course they like the fact that their packages are wrapped like beautiful gifts!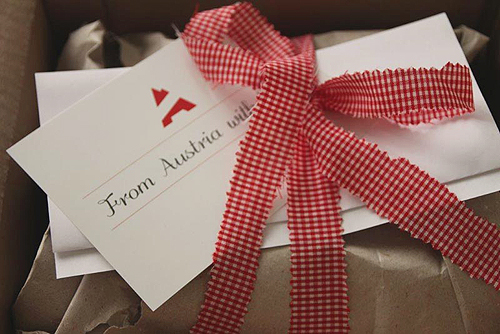 I discovered a coffee-table book called Austrian Style in your shop? What is the Austrian style in your opinion?
The Austrian style… that's a difficult one. I think it's a balanced mixture between tradition, modern spirit, imperial flair and cliché.
For all the soon-to-be entrepreneurs out there, what are the three biggest mistakes when starting up?
There are tons of mistakes that can be made. And we surely made a few ourselves. Having a clear and shared vision, good teamwork and set goals are absolutely vital. What else is important: listening to people who have experience, checking out different options to find solutions and – research research research!
What are your plans for the future? Will there also be an English version of your blog and shop for all the non-German speaking Austria lovers?
Definitely! This fall we will be launching fromaustria.com in English, so people all over the world will be able to shop with us. Right now we are sending our packages to customers within Europe and by the 4th quarter of this year, we'll be shipping to the rest of the world as well. We would love to offer the blog in English as well, as some of the stories we are telling are really cool unique Austrian stuff. We'll see…
Where do you like to relax when you need a break from the start-up life? Can you recommend some of your favorite places in Austria to our readers?
Alexandra: My own rooftop full of oleander and jasmine 😉 In Vienna: Salettl in the 19th district, Alte Donau in Vienna for sunsets, Kahlenberg walks in direction of lower Austria, Attersee and Wolfgangsee – some of the most magnificent lakes in Austria.
Zissa: Reading a book at Kleines Cafe (1st district) or sitting in one of the beautiful parks all around the city, a short trip to Neusiedler See after the office, or a trip to the country side enjoying the mountains.
Dear Zissa & Alexandra, thank you very much for the interview, we will certainly stop by FROMAUSTRIA.COM very soon!
Photo courtesy of FROMAUSTRIA.COM