Last Friday I left the office early to have a coffee with Jérôme Bacquias, the managing director of paper republic, a brand of high-quality notebooks crafted from some of the finest paper and leather. We met at his office at Hutfabrik, a co-working space located near Mariahilfer Straße and Naschmarkt in Vienna. The native French told me about how he got from working for a big consulting firm to running his own business, his love for Japanese paper and design and he showed me the beautiful paper republic notebook collection.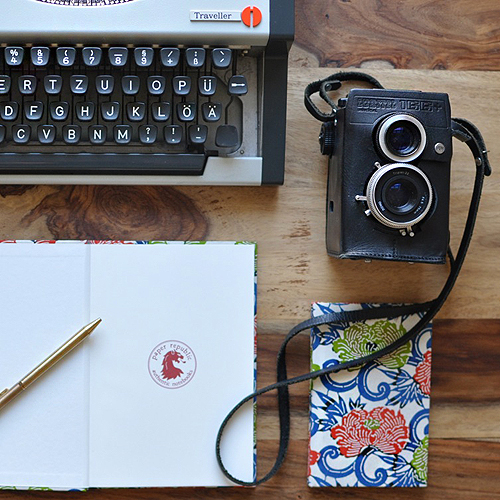 What is paper republic about and what's the story behind?
paper republic  is a brand of notebooks and journals which are crafted according to traditional paper-making, printing, bookbinding and leather techniques. We also offer custom and business editions for museums and companies. paper republic is a fairly young company, we founded it in November 2012 and we have been working on the project for the past 10 months. We are two persons, I am the managing director and responsible for all the operative things.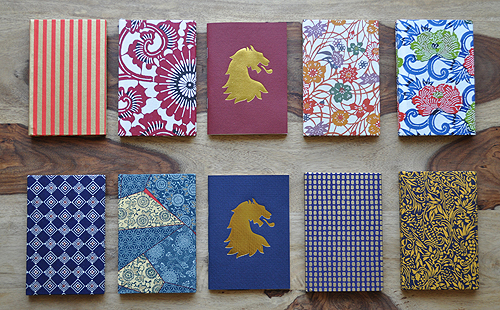 Before paper republic I worked as a business consultant for a big American consultancy and advised other big companies on how they could reduce their costs and optimize their processes. After two years working as a consultant I felt that I needed a change. I wanted to be independent, do what I want and do something authentic, something against the wind, something beautiful which was connected to design and craftsmanship. And I always loved and used notebooks. I like what I do now, I do everything by myself – from finding producers to creating the homepage – and have become much more creative than I used to be.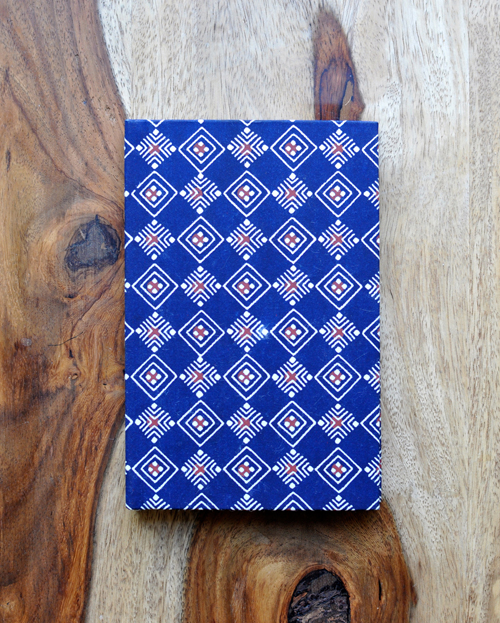 What is special about paper republic notebooks?
We work with some of the finest materials. For our  covers we, for instance, use beautiful Japanese papers: Katazome-Shi (stencil-dyed on handmade) and Chiyogami (silk-screened by hand, layer by layer).

Our notebooks are manufactured by a bookbinder in Budapest. It took us months to find the perfect bookbinder, who could handle the very thin, delicate and precious Japanese papers. The core of all our notebooks is Munken Pure Rough which we chose because of its great quality. You can write on this rough surface very well, it is woodfree, FSC certified and has a beautiful creamy white.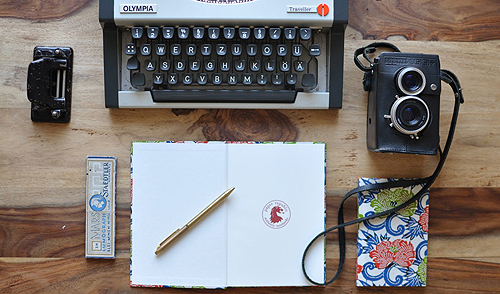 How did you get in contact with the Japanese papers? Do you have a special relation to Japan?
I am a big fan of Japan. Three or four years ago I travelled to Japan to visit some friends of mine. It was on that trip that I discovered the beautiful Japanese papers and I thought that it was a real pity that they were hardly known in Europe. There are over 200 craftsmen who produce these papers. We buy the papers through merchants, who have known the craftsmen personally for 30 or 40 years. I find  Japanese design and craftsmanship very interesting but sadly underrated.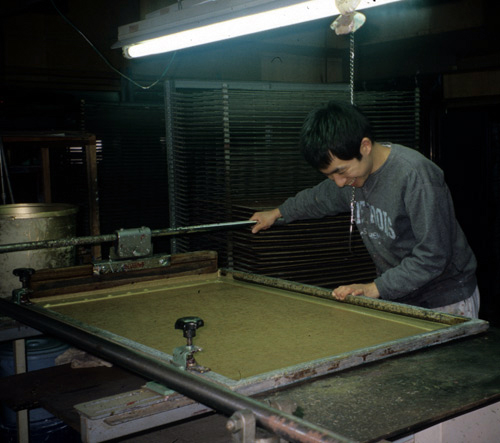 Why do you think that people still feel the need to bring their ideas to paper?
I think one reason is intimacy, if you write by hand you write only for yourself, others cannot read it. The notebook becomes a part of your life. Writing on paper is authentic and more communicative. Of course it is also very practical to have a notebook and I say this as a totally digital person!
What inspires you for your work?
When it comes to design I prefer simple things. I value pureness and authenticity. I like to work with people who have passion and tradition. I see myself as somebody who brings together people who do amazing things with paper.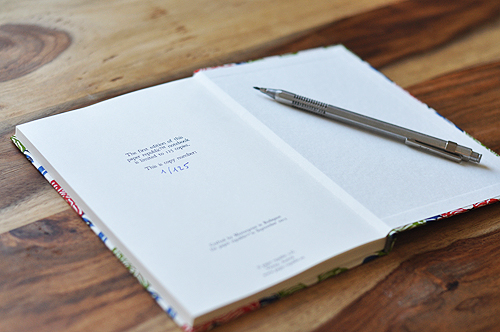 Who buys paper republic notebooks? Do you have a certain type of person in mind when you create your notebooks like for instance the Grand Voyageur or Grand Writer?
As we are selling through shops we didn't do a detailed customer analysis yet, but I know that many of our customers are women, young people between 20 and 30, who love design and beautiful things. Names such as Grand Voyageur and Grand Writer are part of the story we want to tell. Our latest product is a Grand Voyageur notebook with a leather cover, in which you can also fit your passport and a pen – a travel kit.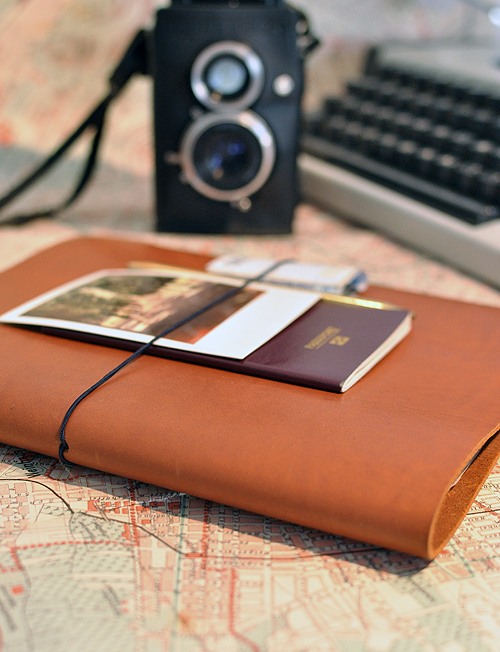 Do you have a dream customer?
No, not really. I am happy if people buy the notebooks because they think that they are beautiful and because they believe in the story. When I pass a shop and see paper republic notebooks in the window (and maybe I already forgot that we are selling through this shop), it gives me a good feeling. Once I saw someone using one of our notebooks on the street 🙂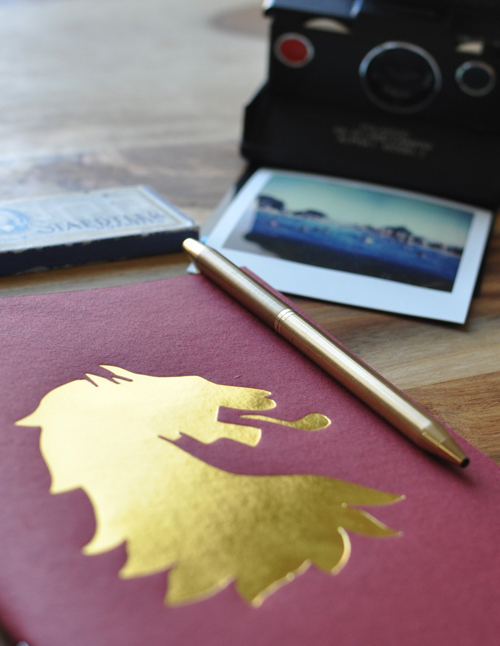 Among many other shops, paper republic notebooks are sold in various museums shops. Can you recommend some of your favorite museums to our readers?
I love the Kusthistorisches Museum in Vienna for which we recently produced custom notebooks, the Musée d'Orsay in Paris and the Groeninge Museum in Bruges in Belgium where you can see the Flemish masters. Bruges is a great city, I studied there.
Dear Mr. Bacquias, thank you very much for the interview and the nice coffee!
If you are dying to buy your own paper republic notebook, visit their web page and buy it online or check out their growing list of distributors.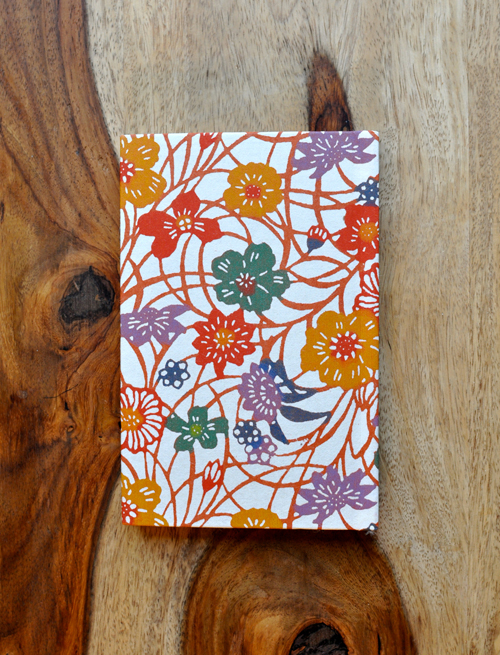 Photo courtesy paper republic