We love paper and we also love a good party! Karcsi Papírboltja, an online shop from Budapest, combines both. They offer decoration for all kinds of parties made exclusively from paper: from garlands, flowers, pompoms and lampions to invitation cards and whole sceneries. We met Kata Bánlaki, the founder of the shop, and talked with her about how she started her business, the style of Karcsi Papírboltja, current trends in party decoration as well as her plans for the future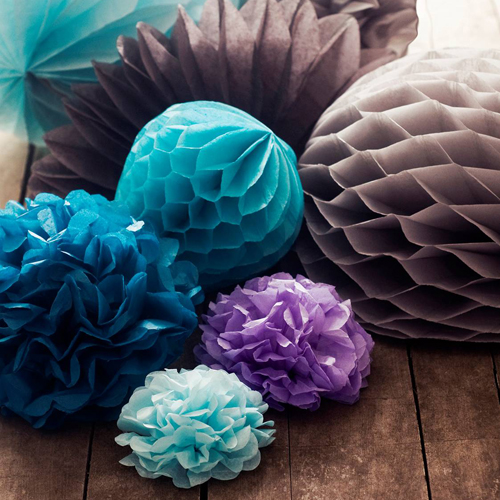 Can you briefly introduce yourself and Karcsi Papirboltja?
Karcsi Papírboltja designs, makes and sells paper-made decorations as well as all kinds of paper products that are related to events or special occasions such as invitations, labels, cupcake papers, garlands and coasters.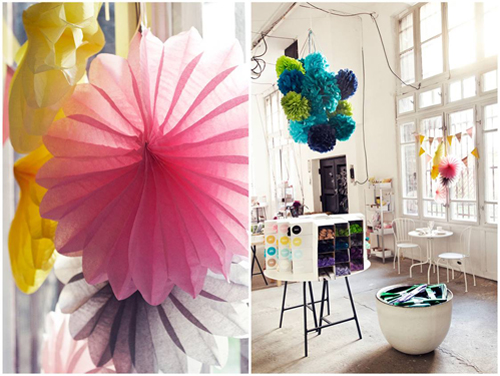 My father, Károly Bánlaki, was an experienced printer/typographer, thus I spent much time around printing machines, retouchers and the darkroom, which was a natural environment for me. I personally did not studied this profession, but worked in a completely different field – I worked as an event organizer for 12 years.
As I have been always trying to integrate the best ideas for my clients in line with the western trends, I spent more and more time figuring out easily applicable but impressive creative decorations and scenery elements as well as designing whole sceneries with attention to every small detail.
In the previous years cost effectiveness became the first priority over creativity and uniqueness for most companies and I found less and less joy in my work. Therefore I felt it was time to look for something else. The idea of Karcsi Papírboltja has taken shape in the summer of 2011, which was followed by a very quick realization. The web shop – the shop is working only online currently – was opened in mid October. In April we also had a pop-up store for one week, where everyone could get to know our products.
What's a normal day like in your life?
The mornings are always spent with the processing of incoming orders and the dispatch of prepared ones. Almost every day we have meetings with couples who are planning their weddings and are searching for paper decoration for the ceremony and dinner. We also get several requests for designing unique business cards, stamps or invitations.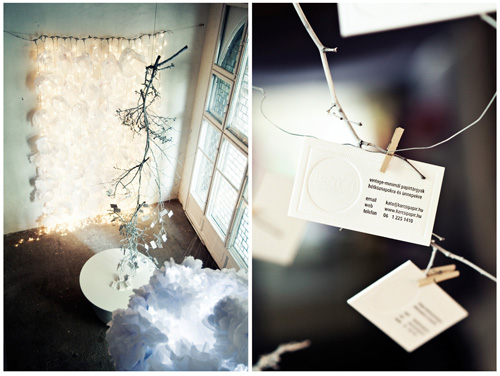 We are frequently brainstorming and thinking about how to improve our packaging or which new products we should launch. We talk to the graphic designer, search for photos to our Facebook posts, prepare individual packages for stylists for photo shootings or even desig the whole interior for it. We also  receive customers, who pick up their orders or just swing by to grab some pompom.
We can never work enough to realize our countless ideas, which exist only in our minds or on paper and which would bring our company even further!
How would you describe the style of Karcsi Papirboltja?
The essence of Karcsi Papírboltja is the fresh, clean and simple design based on the perfect harmony between colors and forms. The attribute vintage-minimal which we often quote also refers to this: we use old techniques from the peaceful times, no devious complexities – we follow the principle of less is more.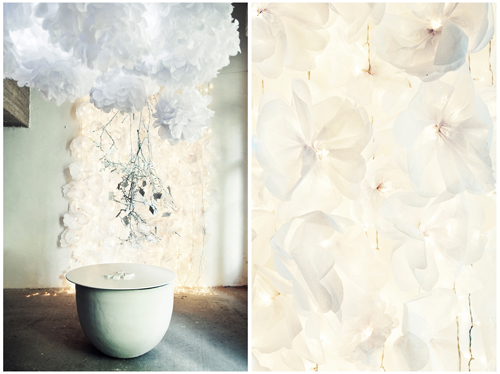 What inspires you?
I follow several foreign blogs about event organizing, product design, wedding planning, printing techniques or even lomography, packaging techniques and visual arts.  As Karcsi Papírboltja is a melting pot for different fields, we can never know if it will be a painting, a photo or an early summer Danube coast ambience that finally inspires us to create a new product.
Which trends do you currently see in party, wedding and event decoration?
This year's buzzword is vintage. We, however, do not understand the foamy, powdery-romantic, lace tablecloth interior under vintage. We rather follow a nostalgia, reaching back to the 50's when digital techniques were not part of our everyday life yet, when cameras were analog and letterpress was popular. It might be the cost savings caused by the previous years' recessions or the disillusionment of today's rushing lifestyle that brought back this nostalgia. Either way, we definitely find it refreshing, because it helps to rediscover the pleasure of tinkering, do-it-yourself and attention for details.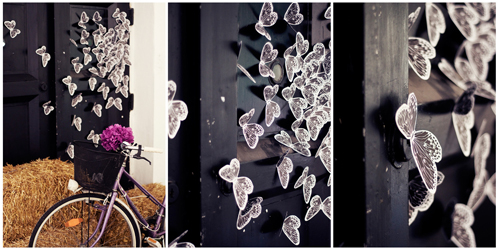 Is there any dream client you would love to work for, a party you would die to decorate?
I would love to try changing the ambience of a classic building such as the Museum of Applied Arts in Budapest (Art Nouveau) or even a broke down factory merely with the help of paper.
What are your plans for the future?
I have a very long list! In the near future we will definitely focus on product development as well as the possibility of entering foreign markets. We would like to engage graphic designers with a distinctive style and explore together with them the opportunities that lie in the interplay between of arts and applied arts.
What is your favorite party drink and where can you get it in Budapest?
Recently I like to drink Aperol Spritz, which is made from: 3 white wine or prosecco, 2 Aperol, 1 Soda, 1 slice of orange
In the summer I like to go to Most Bisztró because they have a lovely garden, in winter time I drink my Aperol Spritz at Jelen Bisztró. There are, however, many place were it is served very well!
Dear Ms. Bánlaki, thank you very much for the interview!
If you fell in love with the style of Karcsi Papírboltja, visit their facebook page and Pinterest boards!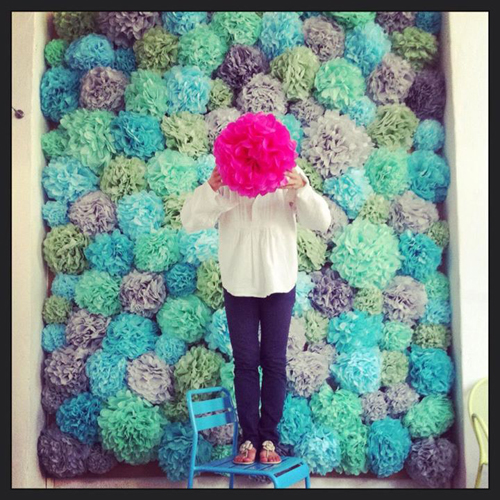 Photo courtesy of Karcsi Papírboltja | Interview by  S. Palasti.