Lucia Blanáriková is a designer with a passion. By combining graphic design hand drawn illustration she creates high quality design projects ranging from contemporary wine packaging and experimental calligraphy to an award winning cook book Yum, designed specifically for mentally disabled people. The young graduate at the beginning of her career, took some time off to discuss the never-ending learning process, inspirations and future plans with us.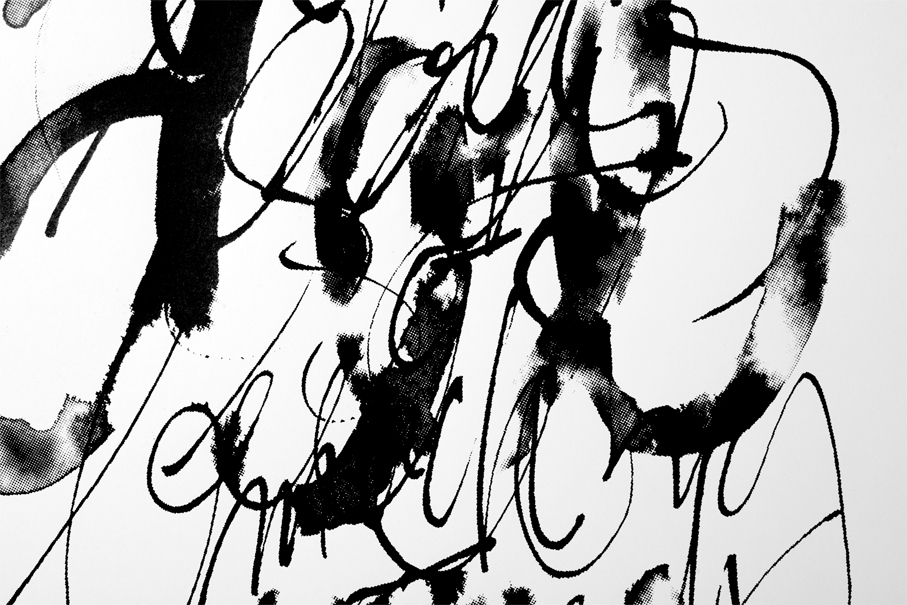 Can you briefly introduce yourself and describe what you do?
I am 26 years old Slovak graphic designer actually based in Prague. I ended my studies of graphic design at the Academy of Fine Arts and Design in Bratislava last year.
During my high school I had an opportunity to study a semester at the Strzemiński Academy of Art Łódź in Poland. The school gave me great knowledge in graphic design thinking, and helped me develop my skills a lot.
After graduating I have been working as freelancer, and I completed an internship in Slovak National Gallery, where I got experience in the design for culture. In my early career I got my first appreciations. My work (A cookbook for mentally disabled people) has won graphic design section in the competition Talent Design Zlín, and was chosen by International Design Review and included in the Best Graduation Project of Visegrad group countries. Mostly I do illustration and graphic design and I am interested in social design, package design as well.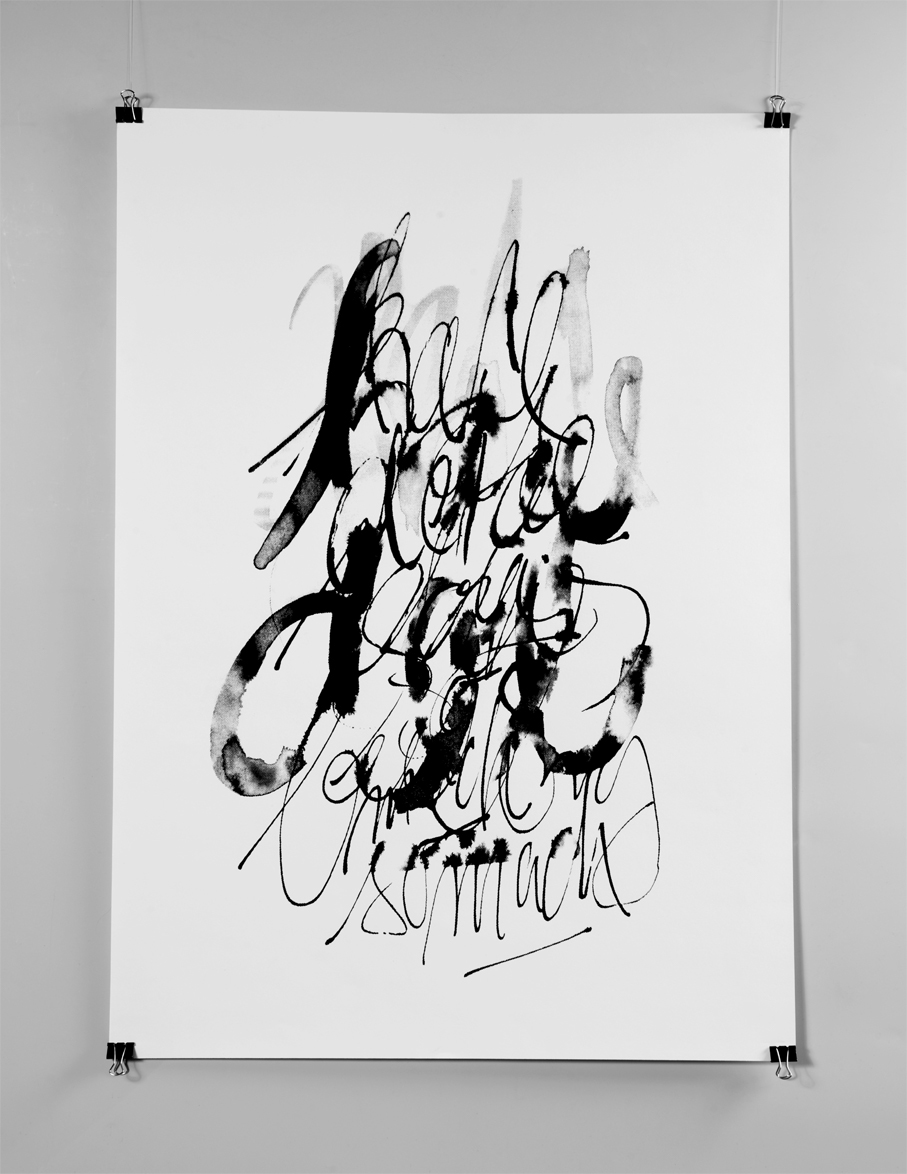 Covered ideas – calligraphy poster series
How would you describe your style?
My style? I don't know if I have any style, but what is visible is using illustration as a part of designing process. On the other hand I think as a graphic designer I have more views how to design. For that reason "my style" isn't possible to identify clearly, sure it is based on illustration a lot, but I do also other type of projects, which has a clear outlook.
Who or what inspires you?
My inspiration is divided. Firstly I always download things I like, or bookmark them. Also I have plenty of inspirational books. As every graphic designer I have favourite studios and designers who I respect and admire. Works of Pentagram, Big Fish, Lava, illustration of Jean Jullien and others inspires me a lot.
However, my personal opinion is that inspiration could be everything. People who you meet, places where you live, the things you like. Inspirational can be also brief with a lot of borders (personally I think work can be more challenging and you can find very original solution when you are limited), or client who has special needs. Because of that, graphic designer should walk in this world with open eyes and an open mind, because inspiration is always behind the corner.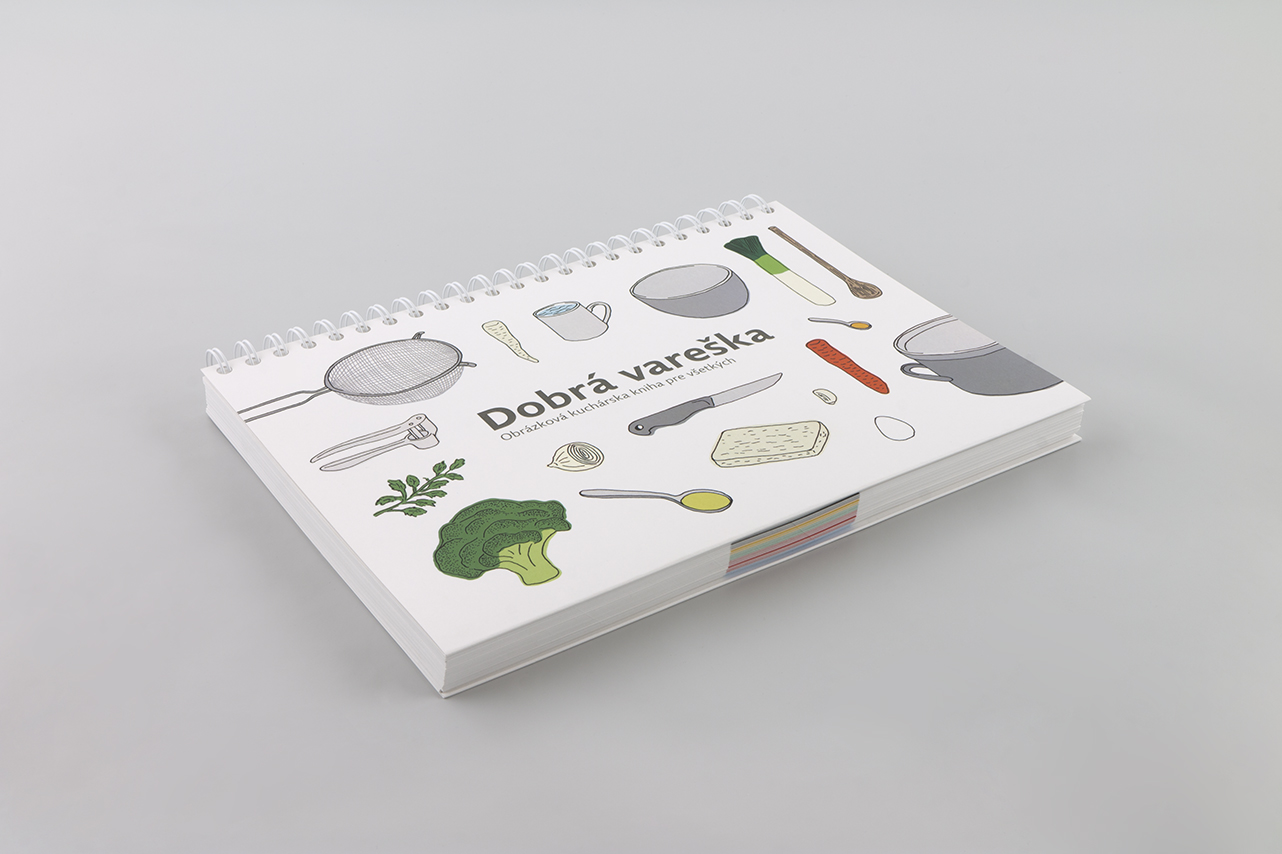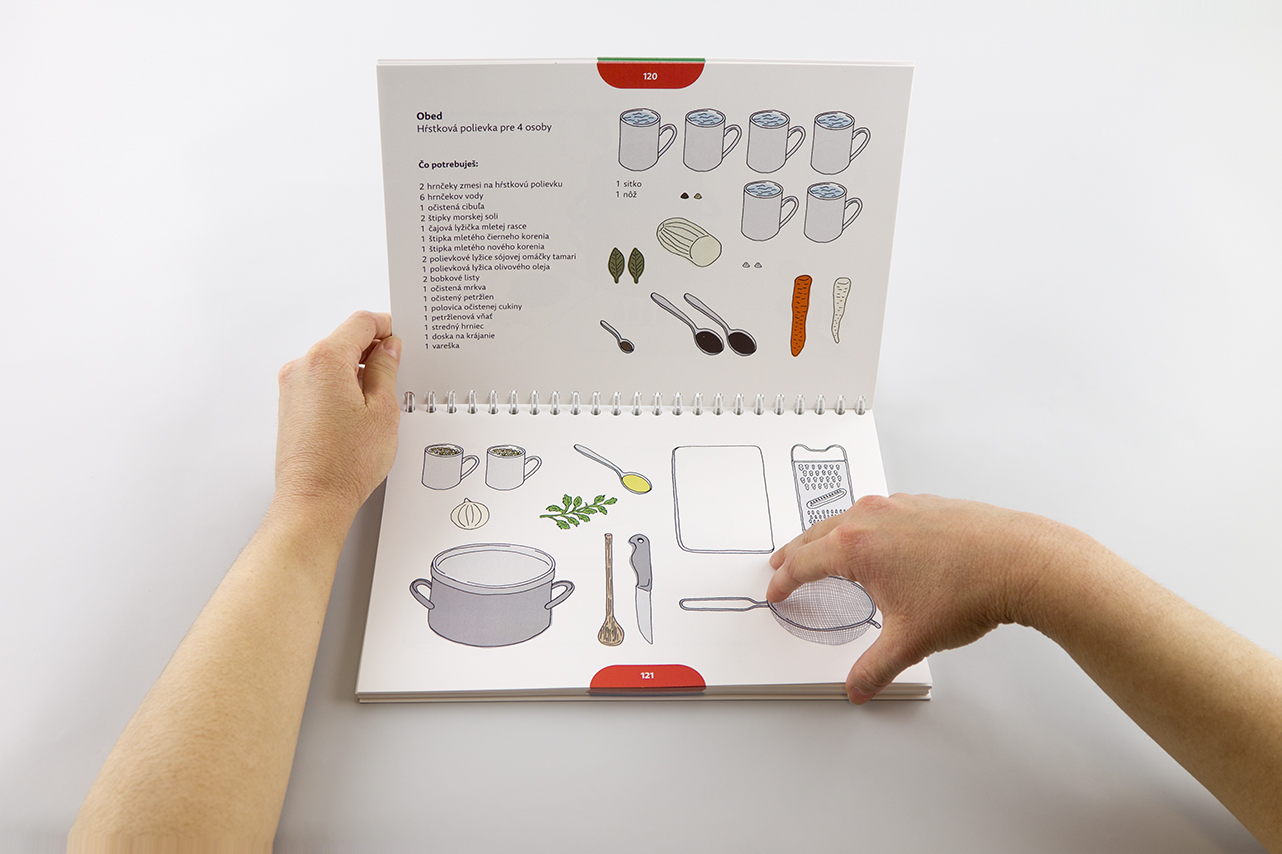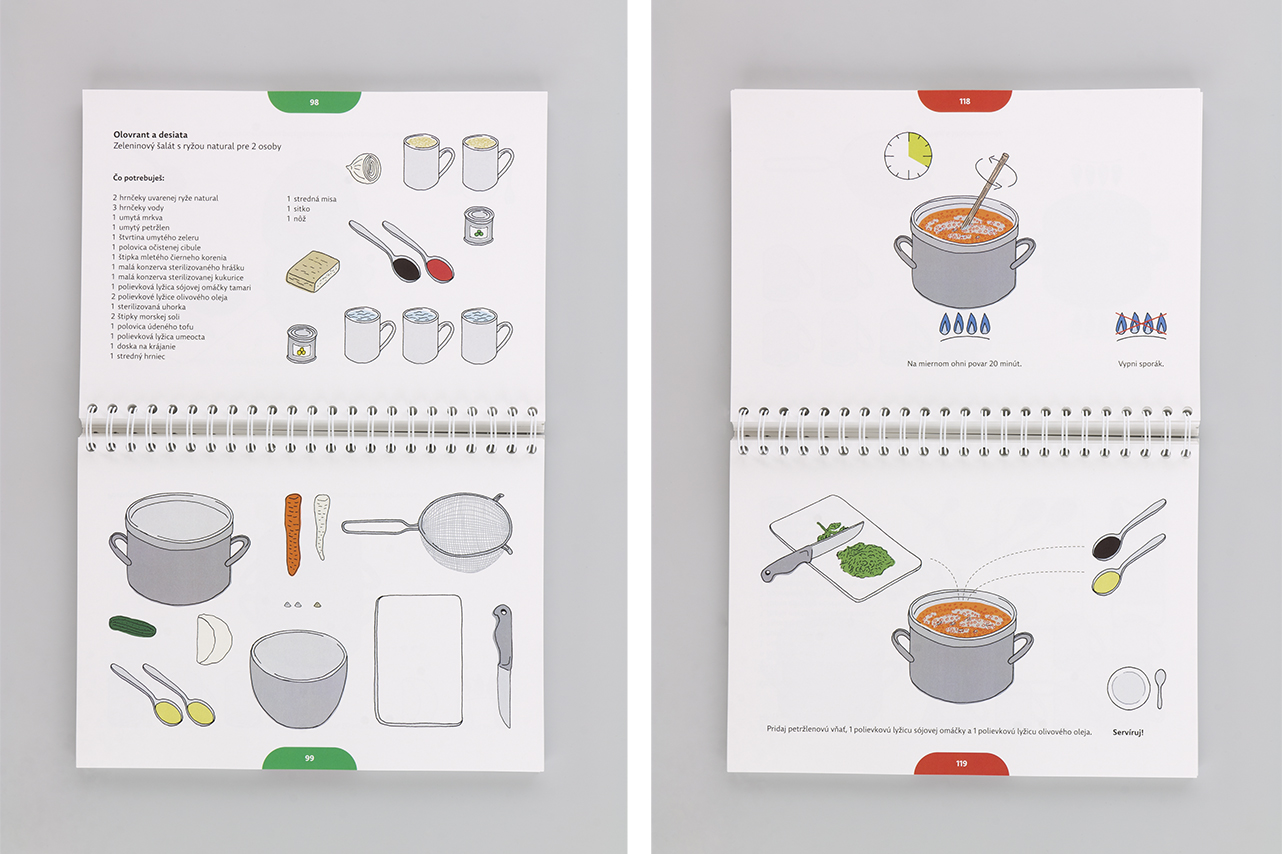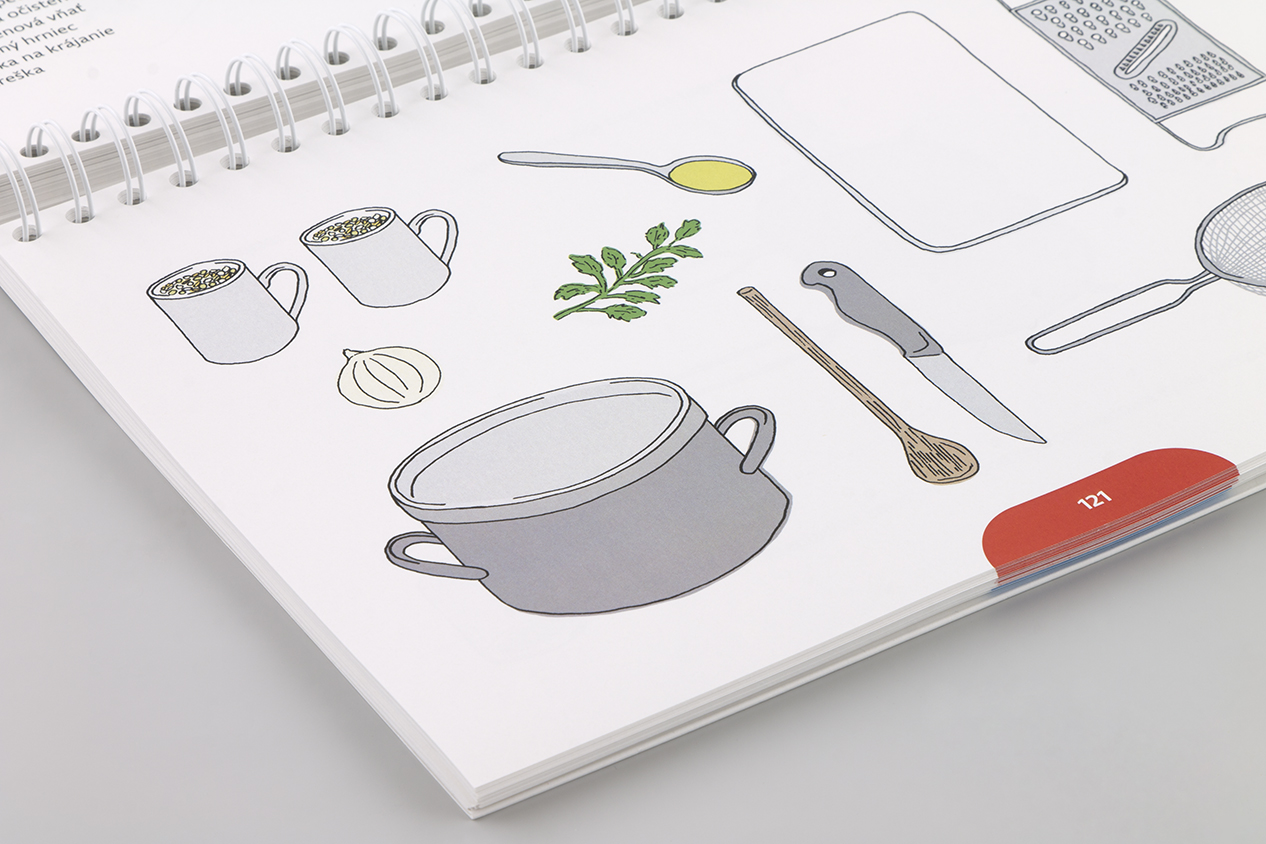 The Yum cookbook for mentally disabled people
Where or who are you working for at the moment, and is there a project or piece you are particularly proud of?

I passed graphic design Internship in Dynamo design studio in Prague. The studio specialises in branding and it has realised plenty of important and creative solutions for Czech clients. I do also social graphic design for Impulz (organization helping mental disabled people). In addition to this I do freelancing.
I think when graphic designer looks back at their own work every project is important, even projects you don't want to see again 🙂 Because every work you do gives you a different kind of experience and if you are experienced, your qualities and skills are growing. So I consider every work I did important, but if I should say one project, definitively I am proud of the Cookbook for mentally disabled people. This work was extraordinary for me, I have learned a lot, and it gave me a lot of experience not only in social design.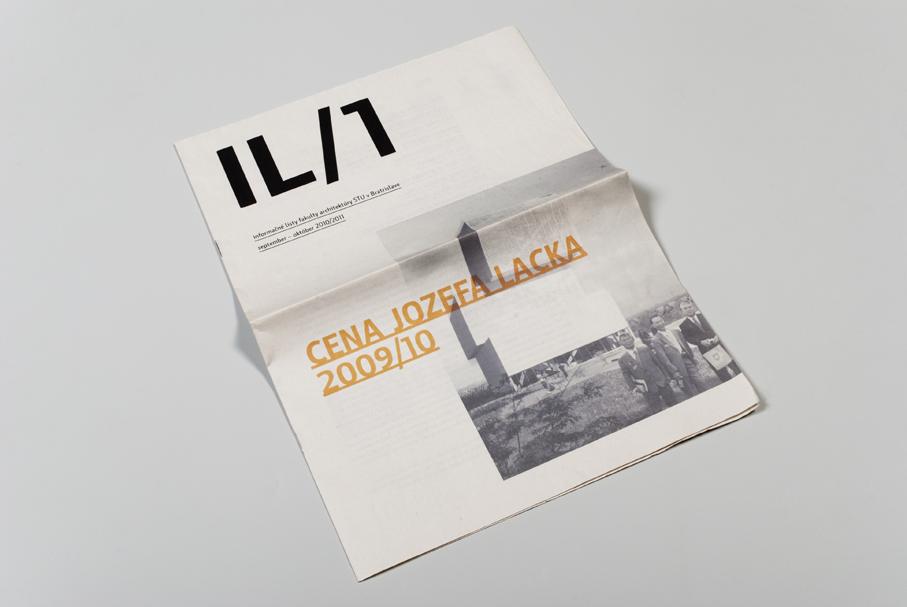 Ilfa – newspapers for faculty of architecture
You say you "like to create connection between illustration and graphic design", what do you mean by this?

I always have been interested in graphic design and illustration. I see important logic and clarity of graphic design and freedom of illustration. I like working by hand as well as working on the computer. I love to connect these two disciplines together because I think it is a big advantage to be independent and create a book, a package or whatever by combining the designer and illustrator in one personality.
What do you like about working with paper?

Everything. Paper is a medium which will never die out, because it is connected with our senses. You can touch it, smell it, feel the beauty of the colour nuances. And exactly this feelings about paper is so important for me. I like to see the things printed and a possibility to touch them. Because of it, paper still has really big power in this smart computer electronic world. Additionally, I start every project on paper, so I can't imagine working without it.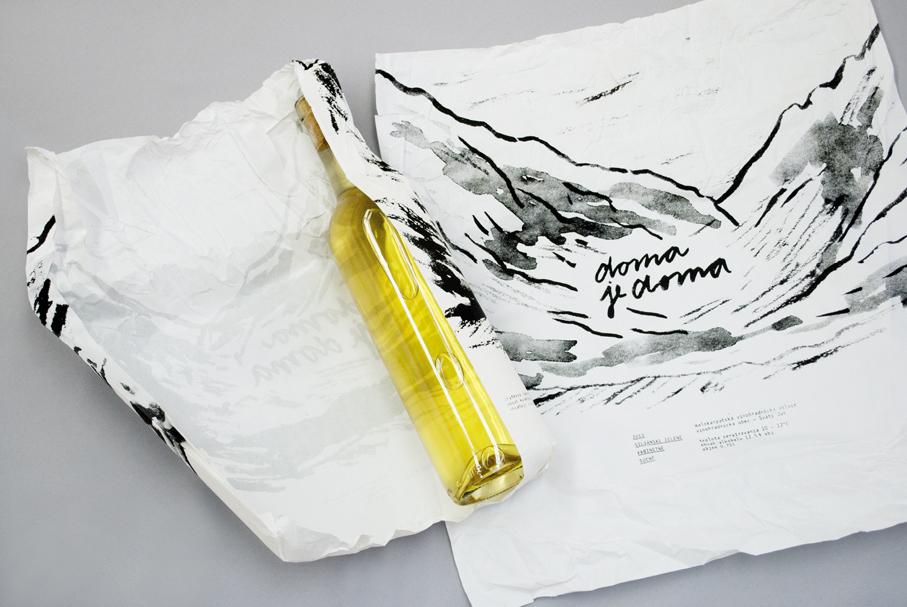 Home is home – packaging design for home wine production

What was the inspiration for the "home is home" wine packaging design?

First inspiration came from the client brief. He asked me to create the design which will deeply represent his idea of quality home made product produced in lovely small vineyard on countryside. We wanted to keep the design as authentic as possible with the drawings of the country around, and using traditional printing techniques we raised the original solution.  Moreover, I came from the village and I grew up near nature, so this was dream work for me and my origin influenced the design as well.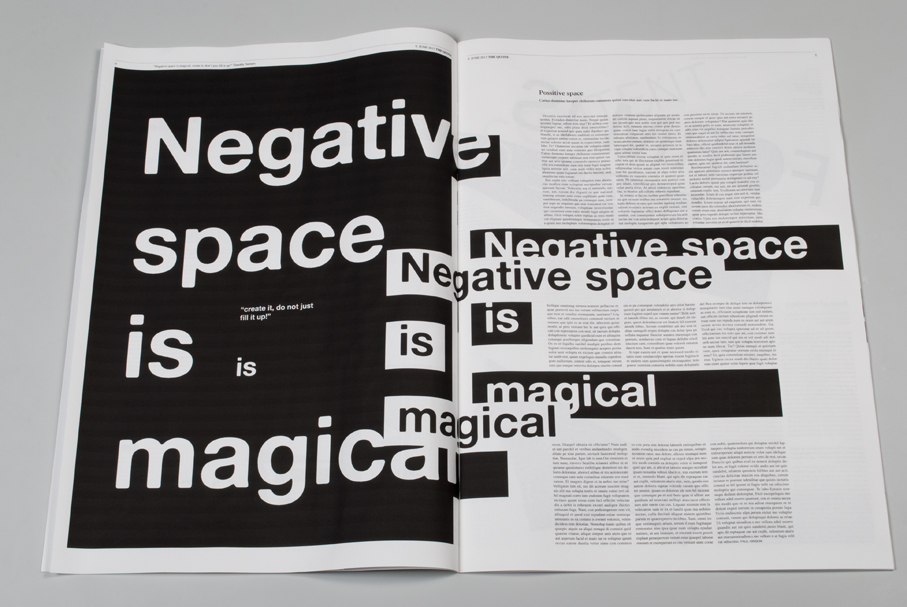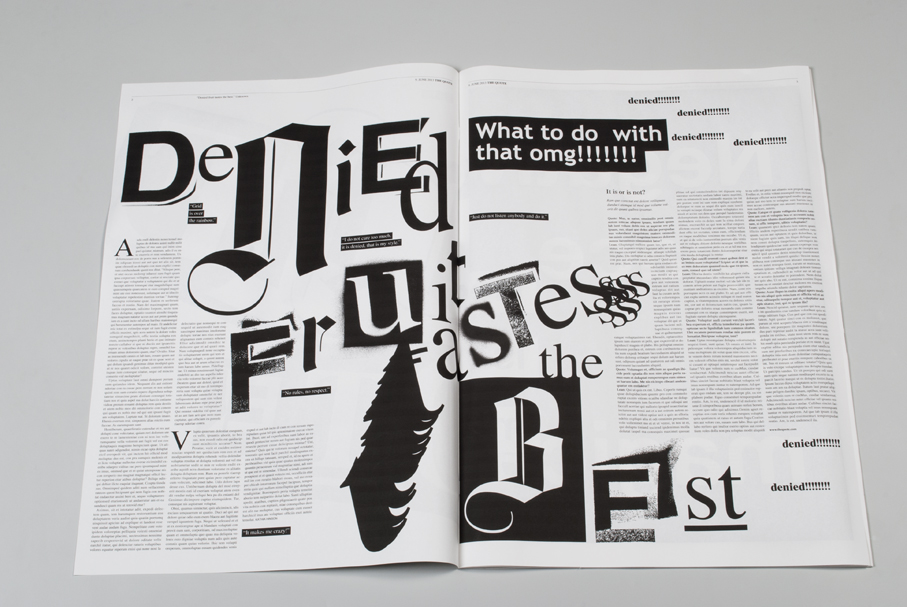 The Quote – editorial design of free newspaper
How is the design scene in Bratislava? Any places to recommend for a design and paper lover?

I am sure for every new visitor Bratislava has a lot of places and events to show. We have Bratislava Design week. Every year you can find here great products, fashion and graphic designers in one place. In 2014 Bratislava has experienced a new event By Design Conference, held once a year. "Big names" of graphic design came to Slovakia present their work. Thanks to this, Slovak scene had chance to see work of Stefan Sagmeister, Erik Spiekermann, Christoph Niemann and a lot of others.
The next place you can find inspiration is Cvernovka. This is a working place in an old factory building where many Slovak designers have their own studios. On the 1st of May the designers work is open to public. Also good platform for art and design is Academy of Fine Arts and Design in Bratislava, where student exhibition are held biannually and school helps to keep design and art scene alive by many exhibitions and events. Besides these, you can attend "Good Market" in old market house or Design and Urban Market where designers sell their products. For creative people Bratislava offer great concerts as well.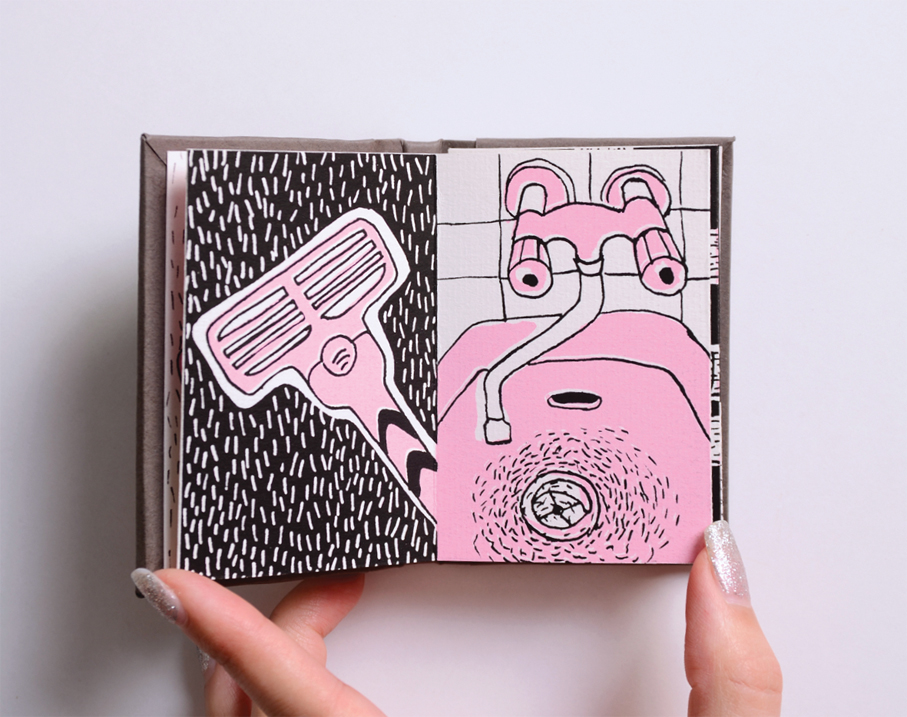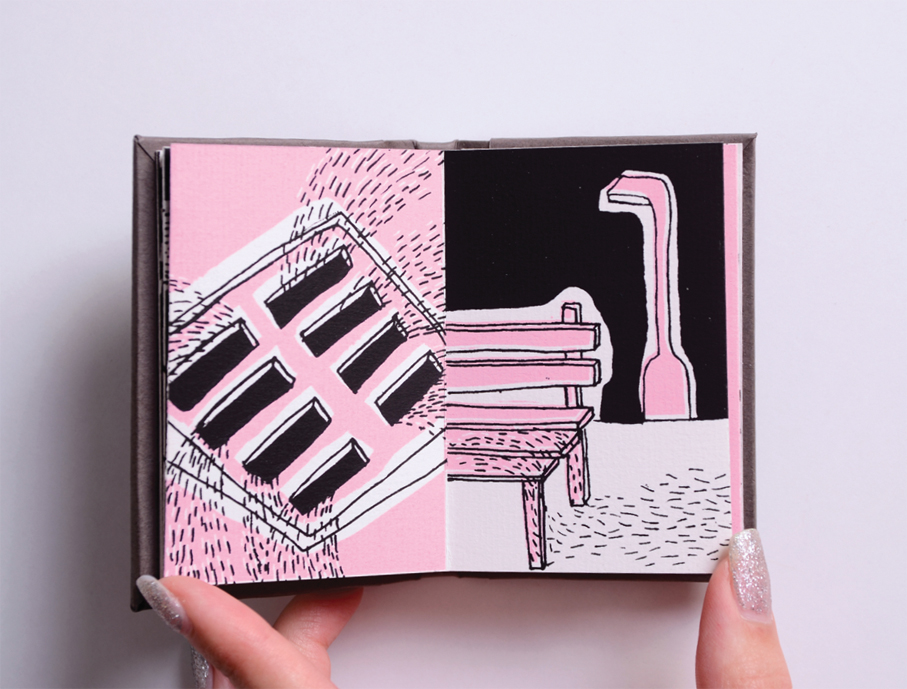 Moustache – illustrated tale about a moustache
How does your workplace look like?

I think there is no difference with other designers. I have good table, computer, tablet, sketchbook, and a lot of markers. But well, I like to draw the natural motives, so you can find there something special. I used to collect interesting stones, branches, leaves, basically natural treasures and I do aquarelle sketches. Before starting work I relax myself, I use scented candles a lot, drink good tea, and then work can start.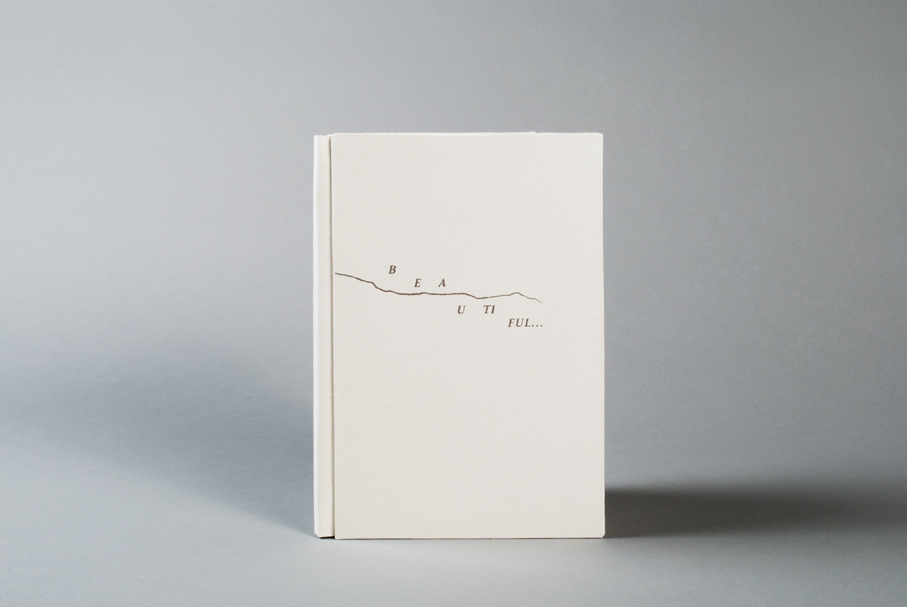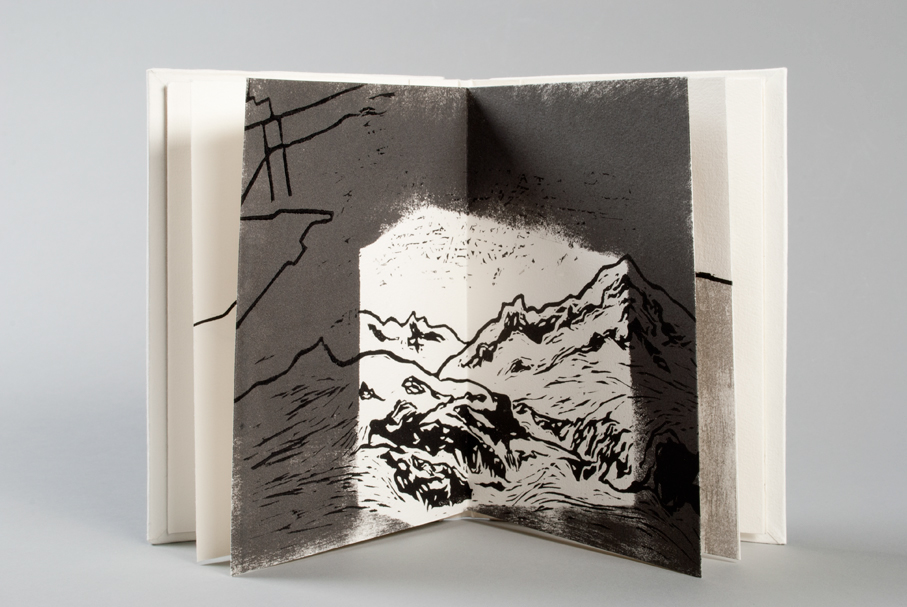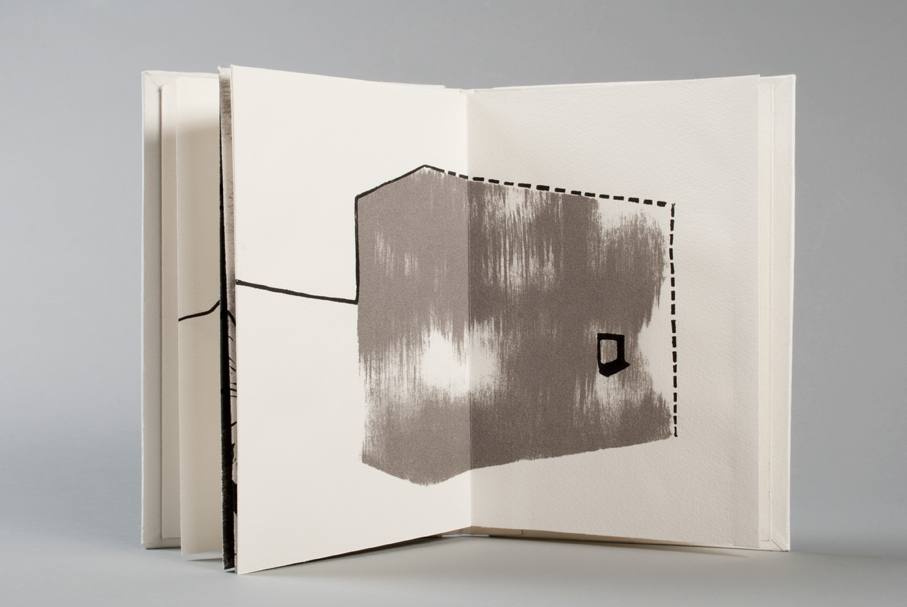 Beautiful – illustrated book about beauty

Future plans?

I would like to have a chance of working abroad, I'm interested in UK or US. I like a lot of designers from these countries, and would be grateful to have this kind of experience. It is my personal future dream plan. But generally: I want to do graphic design as good as possible, learning a lot, and progress every day.
Thank you Lucia for these words and your time off to talk to us. We can see great things in your future and we'll keep a close eye on your young career
Images © Lucia Blanáriková