I love meeting new up-and-coming designers who have developed their personal style through their passion for design. Nina Gregier is a young multi-talented graphic designer from Kraków, Poland, whose time is split between numerous projects, collaborations and clients. She lives for her work, and was kind enough to take a few minutes off to talk to us.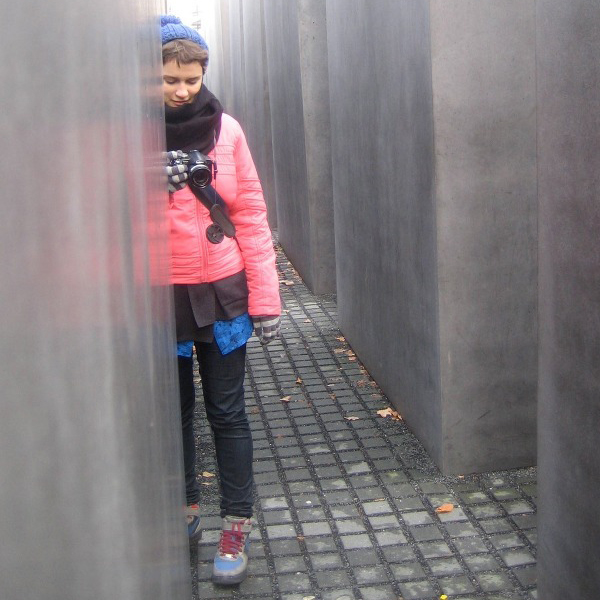 Can you briefly describe yourself and what you do ?

My name is Nina Gregier and I run |proste kreski| – a one person graphic design studio. Based in Kraków, I work internationally.  I graduated from the Academy of Fine Arts in Katowice (graphic design faculty) and Jageillonian University (international cultures studies). In my work I'm focused on typography, branding and print design. Also, I'm involved in various artistic projects. I curate and run the Garaż art space / gallery in Kraków together with Piotr Wojtaszek. I am a co-founder and coordinator of Papier Kamień Nożyce (Paper Rock Scissors) collective, which is devoted to events associated with the handmade and creative creation.
How did you discover your love for design, and when did you decide to become a graphic designer ?
My interest in design came from graffiti and photography – I used to hang out with my friends who were graffiti artists, I also painted a bit and took a lot of pictures in abandoned places. Then I started experimenting with everything – painting, drawing, embroidery, collages. I realized that it makes me happy and I decided to start studying graphic design. By the time I started studying, I also started working as a graphic designer. I was studying part-time and working full-time.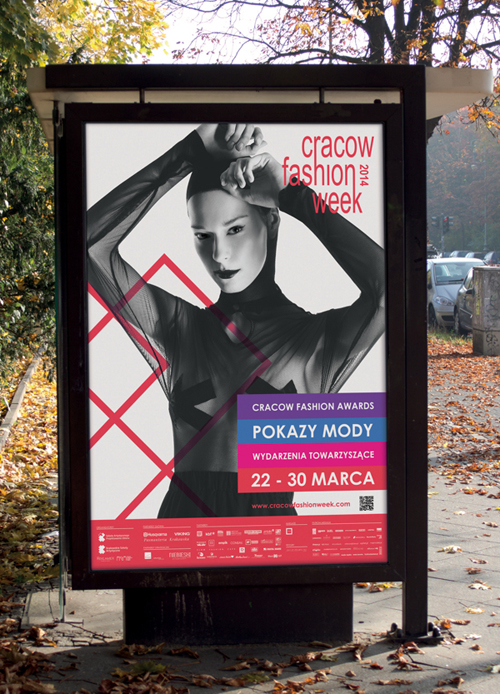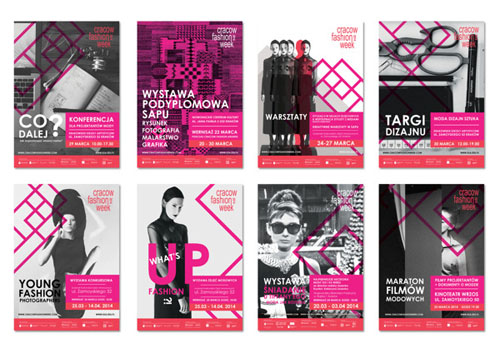 Visual communication design for Cracow Fashion Week 2014
What inspires you?
My inspirations comes from my everyday life, e.g. fruits I eat, architecture I see, sunny days, strange trash on the street, shadows, books and book characters.  I am also a big fan of modern art, especially constructivism, suprematism, geometric abstraction, op-art and conceptual art.
You are involved in quite a few different projects, can you tell us something about them ?
First of all I run my graphic design studio called Proste Kreski (Straight Lines). I love my work and I work a lot. As a graphic designer I take part in some artistic projects like "The browsing copy" from Singapore or Typozine, for which I designed a new typeface. I like to be busy, so I'm involved in many "after work" projects. Since 2011 I have run together with my boyfriend a small art space called Garaż (Garage), which is a pop-up illustration gallery located in a real garage. We exhibit young Polish illustrators and visual artists associated with graffiti. This year I started with two of my friends a new project called Papier Kamień Nożyce (Paper Rock Scissors). We want to promote Polish design and small production. Our first event is a small interior design fair in May this year. We are planning to do more events such as workshops or lectures. It's quite a fresh project so we will see how it developes.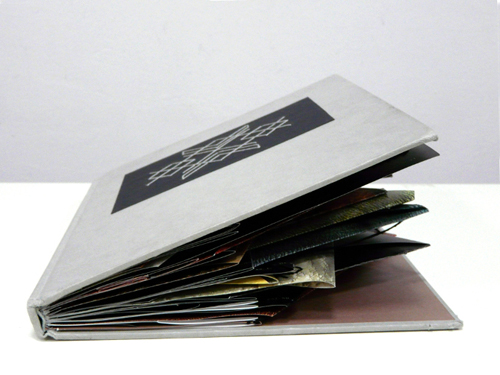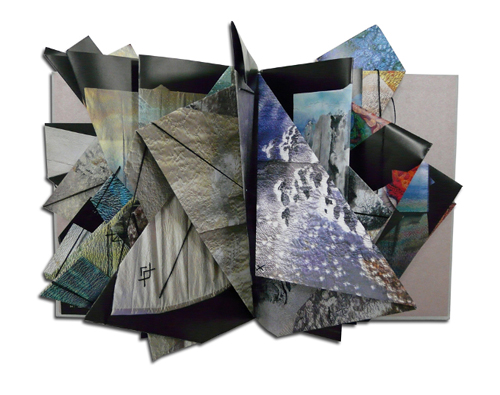 The Browsing Copy – a modified book by Nina Gregier
"Nobody buys a Browsing Copy. It is the most read. It works the hardest. But never leaves the shop. Customers left through it, put it back on the shelf and take the book next to it. The project seeks to elevate the status and worth ot these rejected books. Designers, illustrators and artists around the world are invited to use them as a canvas for their creativity."
Your latest works have often been related to fashion, is there a reason behind this ?
Yes, my main client is Cracow School of Art and Fashion Design, the most important fashion school in Poland. They organize Cracow Fashion Week as well as smaller fashion shows every year. I design all their promotional materials. They also publish a lifestyle magazine called TUBA and I'm the art director of this magazine. I am also the author of their new visual identity, which actually was my graphic design diploma at the Academy of Fine Arts.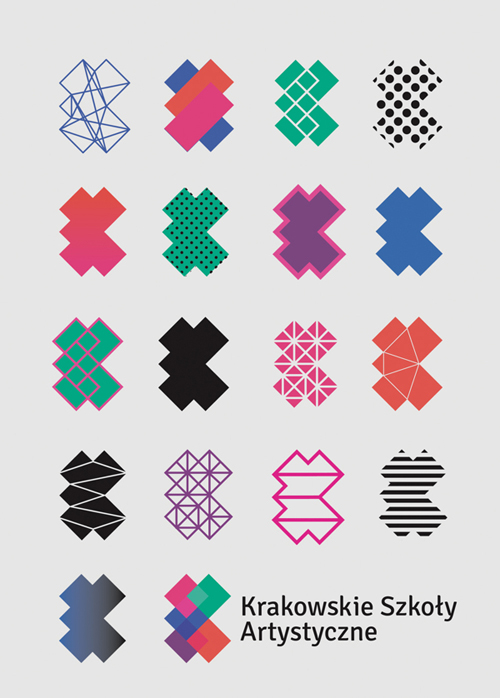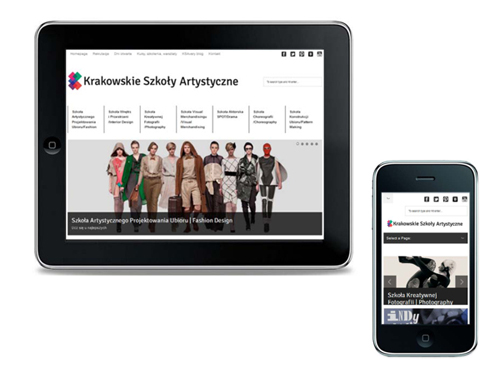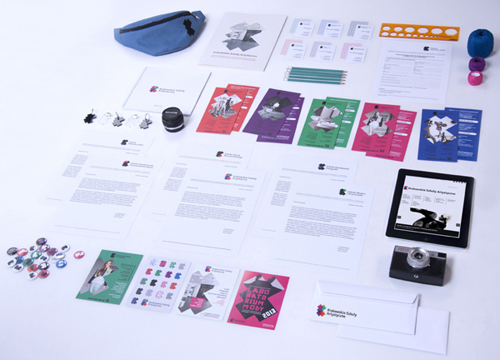 Corporate Identity System for Cracow School of Art and Fashion Design, see more at Nina Gregier Behance
You create so many great designs, is there one you a particularly proud of ?
Thanks. I like my typographical works the most. There is one project called "Cat with hammer". I designed the logo and typography for this small clothing and printing collective. It's actually another project run by me and Piotr Wojtaszek. It was born 3 years ago, we made samples of t-shirts and some silkscreen printed matters, but I am waiting to developed this project further. We just need more free time to go back to this idea 🙂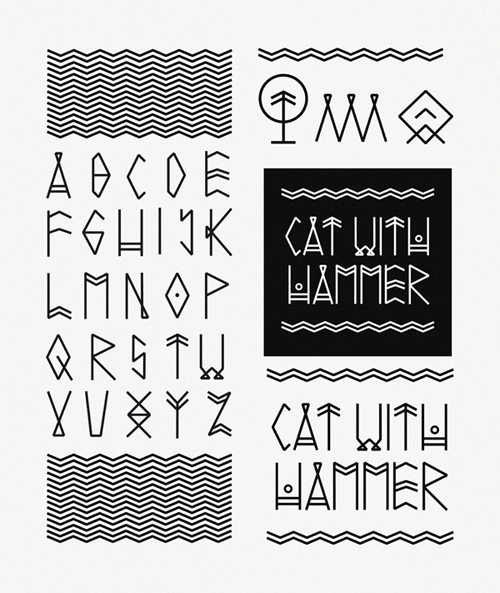 Cat with Hammer – logo & typography design. A collaboration between Nina Gregier and Piotr Wojtaszek. 
What role does paper play in your work ?
I love printed matters! I enjoy selecting paper to my designs. I adore paper magazines and books. One of my favorite design activities is embroidering on paper, I have even embroidered a limited edition of my own business cards. I like to mix techniques and papers, making collages.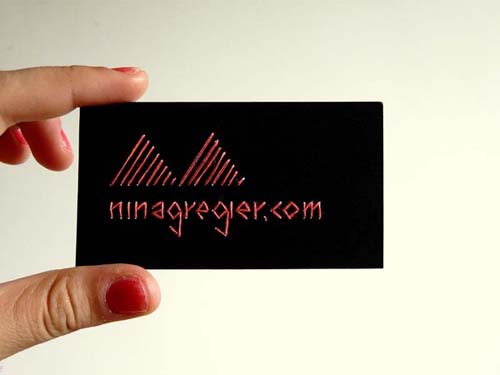 Business cards, 250 gsm black paper, embroidered with thread
Do you have any design idols, or people whose work you look up to ?
It's Paula Scher. I admire her attitude and talent. Also I like the style of Emil Kozak's works.

What do you like to do if you are not working ?
All of my after work activities are connected to design and art. Curating a gallery, organizing a design fair… When I am away from my computer and emails, I read a lot of books and magazines, watch movies, do quite ordinary things. However, to be honest, the time I'm not working, is quite little.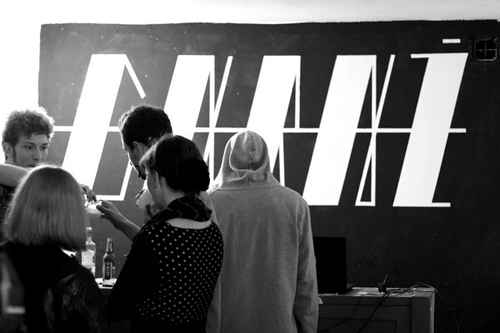 Typeface for identity of small independent gallery called Garaż, which Nina runs together with Piotr Wojtaszek.

What does the future hold for Nina Gregier or Proste Kreski ?
I would like to have, and this is my main goal, a place that combines my studio, workshop, gallery – a little store. To keep all my activities in one nice, sunny, comfortable place. I am going to follow my path and definitely stay in the field of graphic design.
Thank you so much Nina for the interview!
Photos via Nina Gregier