Paper artist and illustrator Hollie Chastain from Chattanooga, Tennessee, has both a graphic design and studio art background, which has led her to run her own art studio where she produces mixed media artworks for both personal and commercial projects. Additionally, she teaches workshops across the US and published her first book, If You Can Cut You Can Collage, in 2017. "Collage is a wonderful creative outlet, particularly for people who want to make art, but don't feel they have the skills or confidence for other endeavors. You can still explore and experiment with color, composition, and various themes and end up with exciting and often unexpected results", Chastain writes about her chosen medium, collage art.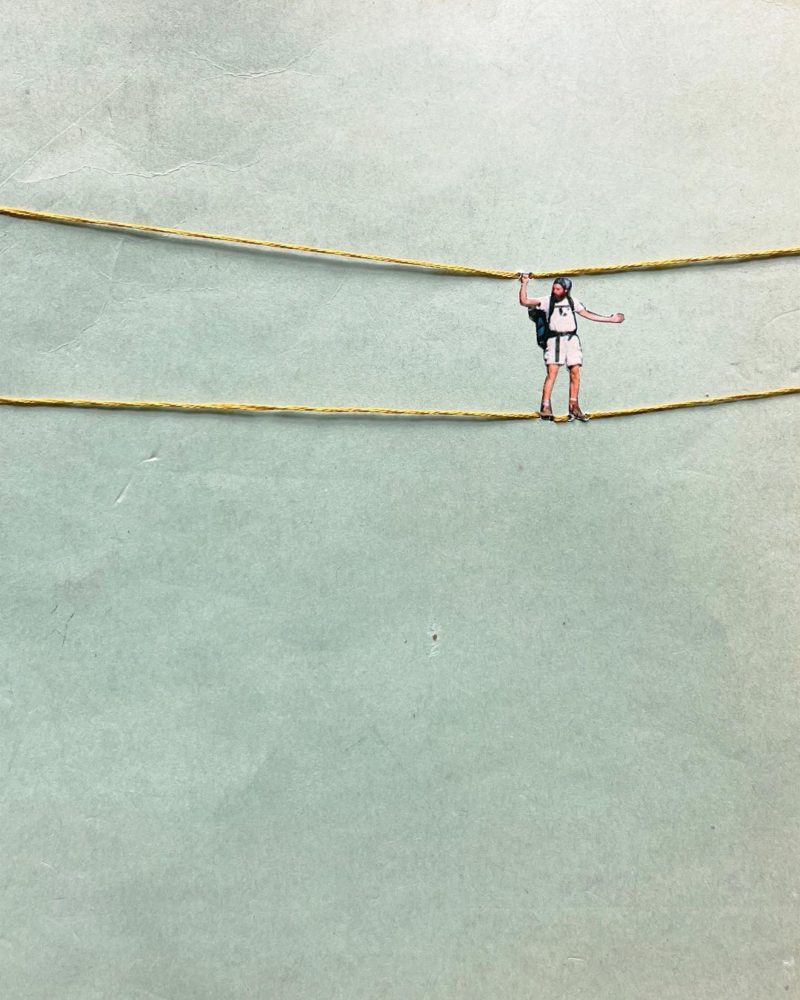 "As an illustrator at heart", Chastain's work not only re-purposes old materials, but uses them to rewrite the story they are telling
By repurposing old books and images, Chastain cuts, layers, stitches, glues, and rearranges existing works into new, exciting narratives. Chastain has an eye for dynamic composition and various layering techniques, which she utilizes when repurposing old newspapers, vintage book covers, forgotten scrapbooks, photographs, and 60s and 70s National Geographics into something new through mixed media. 
There's a certain energy and sophistication in Chastain's work, who has said to be "an illustrator at heart". Each piece almost seems like a remix, a story on its own waiting to be read. An ancient tale retold through modern words. The pre-existing materials are not only layered physically but re-arranged in a way that makes you see them with a new perspective, unlike in some collage works where the original source is forgotten and hidden. Chastain keeps evolving, researching, and developing her skills and style, with new, exciting works being in the makes constantly. 
For those who are interested in learning the art of collage, you can find Chastain's instructional book about collage-making If You Can Cut, You Can Collage here. Also, keep up to date with the artist's latest creations by following her on Instagram.